Pegfilgrastim
Class: Hematopoietic Agents
VA Class: BL400
Chemical Name: N-(3-hydroxypropyl)methionylcolony-stimulating factor (human), 1-ether with α-methyl-ω-hydroxypoly(oxyethylene)
Molecular Formula: C849H1348N223O244S9•(C2H4O)n
CAS Number: 208265-92-3
Brands: Neulasta
Introduction
Biosynthetic hematopoietic agent that principally affects the proliferation and differentiation of neutrophils within the bone marrow;1 2 3 4 5 6 7 8 9 a covalent conjugate of filgrastim (a human granulocyte colony-stimulating factor [G-CSF]) and monomethoxypolyethylene glycol (PEG).1 10 12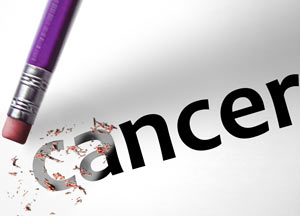 Uses for Pegfilgrastim
Chemotherapy-induced Neutropenia
Reduction of the risk of infectious complications (as manifested by febrile neutropenia) in patients with nonmyeloid malignancies receiving myelosuppressive antineoplastic therapy that is associated with a clinically important risk of severe neutropenia with fever.1 Efficacy comparable to that of filgrastim, but requires less frequent administration.1 10 11 12 13
Efficacy not established in patients receiving antineoplastic therapy associated with delayed myelosuppression (e.g., nitrosourea derivatives, mitomycin), in those receiving myelosuppressive doses of antimetabolites (e.g., cytarabine, fluorouracil), or in those receiving radiation therapy.1 10 14 (See Specific Drugs under Interactions.)
Pegfilgrastim Dosage and Administration
Administration
Sub-Q Administration
Administer by sub-Q injection.1
Do not shake the injection.1
Dosage
Dosage modification based on body weight not required.1 10 11 14
Adults
Chemotherapy-induced Neutropenia
Sub-Q
6 mg administered once per chemotherapy cycle.1 10 11 Do not administer during the 14 days before or 24 hours after administration of cytotoxic chemotherapy.1 10 11 (See Specific Drugs under Interactions.)
Cautions for Pegfilgrastim
Contraindications
Known hypersensitivity to pegfilgrastim, filgrastim, any ingredient in the formulation, or proteins derived from Escherichia coli.1 11
Warnings/Precautions
Warnings
Splenic Rupture
Splenic rupture (including fatalities) reported rarely following administration of filgrastim for peripheral blood progenitor cell (PBPC) mobilization in both healthy donors and patients with cancer.1 11 Do not use pegfilgrastim for this purpose.1 11
Evaluate patients experiencing left upper abdominal or shoulder tip pain for the presence of splenomegaly or splenic rupture.1
Respiratory Effects
Adult respiratory distress syndrome (ARDS) reported in neutropenic patients with sepsis receiving filgrastim.1
Evaluate neutropenic patients receiving pegfilgrastim for the presence of ARDS if fever, lung infiltrates, or respiratory distress develops.1 If ARDS occurs, provide appropriate treatment for ARDS and discontinue or withhold pegfilgrastim until ARDS has resolved.1 11
Sickle Cell Disease
Severe sickle cell crisis reported in patients with sickle cell disease (specifically, homozygous sickle cell anemia, sickle cell-hemoglobin C disease, and sickle cell-β+-thalassemia disease) receiving filgrastim for PBPC mobilization or following chemotherapy.1
Use pegfilgrastim with caution in patients with sickle cell disease and only after carefully considering potential risks and benefits.1 11 Patients with sickle cell disease should be well hydrated and monitored for sickle cell crisis during therapy.1 If severe sickle cell crisis occurs, initiate supportive care and consider interventions (e.g., therapeutic red blood cell exchange transfusion) to ameliorate the underlying event.1
Sensitivity Reactions
Possible sensitivity reactions (e.g., anaphylaxis, rash, urticaria).1 11 If serious sensitivity reactions occur, immediate medical intervention and drug discontinuance are required.1
General Precautions
Chemotherapy and Radiation Therapy
Safety and efficacy of concomitant radiation therapy not established.1
Administration during the 14 days before or 24 hours after administration of cytotoxic chemotherapy is not recommended.1 (See Specific Drugs under Interactions.)
Effect on Malignant Cells
The possibility that pegfilgrastim could act as a growth factor for any tumor type has not been excluded; some tumor cells (including some lines of myeloid, T-lymphoid, lung, head and neck, and bladder tumor cells) shown to have receptors for G-CSF.1 Not studied in patients with myeloid malignancies or myelodysplastic syndrome (MDS).1
Immunogenicity
Development of binding antibodies to filgrastim or pegfilgrastim reported in a small proportion of patients receiving these drugs; the nature and specificity of these antibodies have not been adequately studied.1 Possibility exists that an antibody directed against pegfilgrastim could cross-react with endogenous G-CSF, resulting in immune-mediated neutropenia.1
Laboratory Monitoring
Perform CBC and platelet counts prior to administration of chemotherapy.1 Regular monitoring of hematocrit and platelet count also recommended.1
Specific Populations
Pregnancy
Category C.1
Lactation
Not known whether pegfilgrastim is distributed into milk;1 10 caution advised.1
Pediatric Use
Safety and efficacy not established.14 Commercially available 6-mg fixed-dose prefilled syringe should not be used in infants or children or in adolescents weighing <45 kg.1
Geriatric Use
No substantial differences in safety and efficacy relative to younger adults.1
Common Adverse Effects
Medullary bone pain.1 10
Interactions for Pegfilgrastim
Specific Drugs
Drug

Interaction

Comments

Antineoplastic agents

Sensitivity of rapidly dividing myeloid cells to cytotoxic chemotherapy may be increased1 11

Concomitant use of pegfilgrastim and fluorouracil or other antimetabolites has not been evaluated;1 10 increased mortality in mice reported when pegfilgrastim was administered 0, 1, and 3 days prior to fluorouracil1

Administration of pegfilgrastim during the 14 days before or 24 hours after administration of cytotoxic chemotherapy is not recommended1 11

Lithium

Possible potentiation of neutrophil release1

More frequent monitoring of neutrophil counts is recommended1
Pegfilgrastim Pharmacokinetics
Absorption
Special Populations
When dose is normalized based on body weight, systemic exposure to the drug is increased in patients with higher body weights.1
Elimination
Elimination Route
Conjugation of filgrastim with PEG results in delayed renal clearance (compared with filgrastim).1 10 11
Neutrophil receptor binding is an important factor in pegfilgrastim clearance.1 Serum clearance is related to the number of circulating neutrophils; serum concentrations of the drug decline rapidly with resolution of neutropenia.1
Half-life
Conjugation with PEG results in increased plasma half-life (15–80 hours) compared with filgrastim (about 3.5 hours).1 10
Special Populations
Nonlinear pharmacokinetics in patients with cancer; clearance decreases with increasing dosages.1
Stability
Storage
Parenteral
Injection
2–8°C.1 Protect from light (store in the carton); do not freeze.1 If inadvertently frozen, thaw in a refrigerator before administration.1 Discard if frozen a second time.1
Pegfilgrastim syringes may be allowed to reach room temperature for up to 48 hours before use; protect from light during that period of time.1
Actions
Principally affects the proliferation and differentiation of neutrophils within the bone marrow.1 2 3 4 5 6 7 8 9 10 11

Same mechanism of action as filgrastim.1

Reduces duration and severity of neutropenia in patients with chemotherapy-induced neutropenia.1 12 13
Advice to Patients
Importance of clinicians providing patients adequate oral and written instructions regarding proper administration technique.1 Importance of providing a copy of the manufacturer's information for patients or their caregivers.1

Importance of patients not reusing syringes and needles; importance of proper, safe disposal of needles, syringes, and unused drug.1

Importance of recognizing and reporting adverse effects (e.g., sensitivity reactions).1

Importance of adhering to the treatment regimen, including regular monitoring of blood counts.1

Importance of women informing clinicians if they are or plan to become pregnant or plan to breast-feed.1

Importance of informing clinicians of existing or contemplated concomitant therapy, including prescription and OTC drugs, as well as any concomitant illnesses.1

Importance of informing patients of other important precautionary information.1 (See Cautions.)
Preparations
Excipients in commercially available drug preparations may have clinically important effects in some individuals; consult specific product labeling for details.
Please refer to the ASHP Drug Shortages Resource Center for information on shortages of one or more of these preparations.
Pegfilgrastim

| Routes | Dosage Forms | Strengths | Brand Names | Manufacturer |
| --- | --- | --- | --- | --- |
| Parenteral | Injection, for subcutaneous use | 6 mg/0.6 mL | Neulasta (preservative-free; available in prefilled disposable syringes) | Amgen |
AHFS DI Essentials. © Copyright 2018, Selected Revisions September 1, 2005. American Society of Health-System Pharmacists, Inc., 4500 East-West Highway, Suite 900, Bethesda, Maryland 20814.
References
1. Amgen Inc. Neulasta (pegfilgrastim) injection prescribing information. Thousand Oaks, CA; 2002 Jan 31. From Amgen website (http://www.neulasta.com).
2. Amgen. Neupogen (filgrastim) prescribing information. Thousand Oaks, CA; 2002 Jul 15.
3. Amgen. Colony stimulating factors: a review. New York, NY: Triclinica Communications, Inc; 1990.
4. Hollinad LM, Goa KL. Recombinant granulocyte colony-stimulating factor (rG-CSF): a review of its pharmacological properties and prospective role in neutropenic conditions. Drugs. 1991; 42:300-30. [PubMed 1717226]
5. Gabrilove JL. Colony-stimulating factors: clinical status. In: DeVita VT, Hellman S, Rosenberg SA, eds. Biologic therapy of cancer. JB Lippincott; 1991:445-63.
6. Lieschke GJ, Burgess AW. Granulocyte colony-stimulating factor and granulocyte-macrophage colony-stimulating factor. (First of two parts.) N Engl J Med. 1992; 327:28-35.
7. Welte K, Bonilla MA, Gabrilove JL et al. Recombinant human granulocyte-colony stimulating factor: in vitro and in vivo effects on myelopoiesis. Blood Cells. 1987; 13:17-30. [PubMed 3311216]
8. Cohen AM, Zsebo KM, Inoue H et al. In vivo stimulation of granulopoiesis by recombinant human granulocyte colony-stimulating factor. Proc Natl Acad Sci USA. 1987; 84:2484-8. [PubMed 3550811]
9. Reviewers' comments on filgrastim (personal observations). 1992 Aug.
10. Anon. Pegfilgrastim (Neulasta) for prevention of febrile neutropenia. Med Lett Drugs Ther 2002; 44:44-5.
11. Curran MP, Goa KL. Pegfilgrastim. Drugs. 2002; 62:1207-13. [PubMed 12010086]
12. Holmes FA, O'Shaughnessy JA, Vukelja S et al. Blinded, randomized, multicenter study to evaluate single administration pegfilgrastim once per cycle versus daily filgrastim as an adjunct to chemotherapy in patients with high-risk stage II or stage III/IV breast cancer. J Clin Oncol. 2002; 20:727-31. [PubMed 11821454]
13. Green M, Koelbl H, Baselga J et al. A randomized, double-blind, phase 3 study evaluating fixed-dose, once-per-cycle pegylated Filgrastim (SD/01) vs. daily Filgrastim to support chemotherapy for breast cancer. Proceedings of ASCO. 2001: 20: abstract 90.
14. Amgen, Inc., Thousand Oaks, CA: Personal communication.
More about pegfilgrastim
Consumer resources
Professional resources
Other brands: Neulasta
Related treatment guides