Zarxio
Generic Name: filgrastim-sndz
Date of Approval: March 6, 2015
Company: Sandoz Inc.
Treatment for: Neutropenia Associated with Chemotherapy
FDA Approves Zarxio
Zarxio is the first biosimilar to be approved in the United States.
The United States Food and Drug Administration (FDA) has approved Zarxio (filgrastim-sndz), a leukocyte growth factor biosimilar to the reference product Neupogen. It is indicated for the treatment of neutropenia associated with chemotherapy and all other indications included in the reference product's label.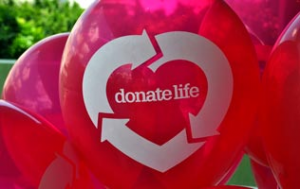 Patient Information
Read this Patient Information before you start treatment and each time you get a refill. There may be new information. This information does not take the place of talking with your healthcare provider about your medical condition or your treatment.
What is Zarxio?
Zarxio is a man-made form of granulocyte colony-stimulating factor (G-CSF). G-CSF is a substance produced by the body. It stimulates the growth of neutrophils, a type of white blood cell important in the body's fight against infection. Do not use this medicine if you have had a serious allergic reaction to human G-CSFs such as filgrastim or pegfilgrastim products.
Before you start treatment, tell your doctor about all of your medical conditions, including if you:
have a sickle cell disorder.
are receiving radiation therapy.
are allergic to latex. The needle cap on the prefilled syringe contains natural rubber (derived from latex). Do not handle the prefilled syringe if you are allergic to latex.
are pregnant or plan to become pregnant. It is not known if this medication will harm your unborn baby.
are breastfeeding or plan to breastfeed. It is not known if this medication passes into your breast milk.
Tell your doctor about all the medicines you take, including prescription and over-the-counter medicines, vitamins, and herbal supplements.
How will I receive Zarxio?
Zarxio injections can be given by a doctor or nurse by intravenous (IV) infusion or under your skin (subcutaneous injection). Your doctor may decide subcutaneous injections can be given at home by you or your caregiver. If the injection is given at home, see the detailed "Instructions for Use" that comes with your prescription for information on how to prepare and inject the dose.
You and your caregiver will be shown how to prepare and inject Zarxio before you use it.
Your doctor will tell you how much to inject and when to inject it. Do not change your dose unless your doctor tells you to.
You should not inject a dose less than 0.3 mL (180 mcg) from the prefilled syringe. A dose less than 0.3 mL cannot be accurately measured.
If you are receiving Zarxio because you are also receiving chemotherapy, the last dose of Zarxio should be injected at least 24 hours before your next dose of chemotherapy.
If you miss a dose of Zarxio, talk to your doctor about when you should give your next dose.
Your doctor will do blood tests before and during treatment with Zarxio to check your blood cell counts and to check you for side effects.
Zarxio side effects
Zarxio may cause serious side effects, including:
Spleen rupture. Your spleen may become enlarged and can rupture. A ruptured spleen can cause death. Call your doctor right away if you have pain in the left upper stomach (abdomen) area or your left shoulder.
A serious lung problem called acute respiratory distress syndrome (ARDS). Call your doctor or get emergency medical help right away if you have shortness of breath with or without a fever, trouble breathing, or a fast rate of breathing.
Serious allergic reactions. Zarxio can cause serious allergic reactions. These reactions can cause a rash over your whole body, shortness of breath, wheezing, dizziness, swelling around your mouth or eyes, fast heart rate, and sweating. If you have any of these symptoms, stop using Zarxio and call your doctor or get emergency medical help right away.
Sickle cell crises. You may have a serious sickle cell crisis if you have a sickle cell disorder and take Zarxio. Serious sickle cell crises has happened in people with sickle cell disorders receiving filgrastim, that has sometimes led to death. Call your doctor right away if you have symptoms of sickle cell crisis such as pain or difficulty breathing.
Capillary leak syndrome. Zarxio can cause fluid to leak from blood vessels into your body's tissues. This condition is called "Capillary Leak Syndrome" (CLS). CLS can quickly cause you to have symptoms that may become life-threatening.
Get emergency medical help right away if you develop any of the following symptoms:

swelling or puffiness and are urinating less often
trouble breathing
swelling of your stomach-area (abdomen) and feeling of fullness
dizziness or feeling faint
a general feeling of tiredness

Decreased platelet count (thrombocytopenia). Your doctor will check your blood during treatment. Tell your doctor if you have unusual bleeding or bruising during treatment. This could mean a decrease of platelets, which reduces the ability of blood to clot.
Increased white blood cell count (leukocytosis). Your doctor will check your blood during treatment.
Inflammation of your blood vessels (cutaneous vasculitis). Tell your doctor if you develop purple spots or redness of your skin.
The most common side effects include aching in the bones and muscles.
These are not all the possible side effects. Call your doctor for medical advice about side effects. You may report side effects to FDA at 1-800-FDA-1088.
How should I store Zarxio?
Store the injection in the refrigerator between 36°F to 46°F (2°C to 8°C).
Avoid freezing. If frozen, thaw in the refrigerator before use. Throw away (dispose of) the injection if it has been frozen more than once.
Store the injection in the original pack to protect it from light.
Do not shake.
Take the injection out of the refrigerator 30 minutes before use and allow it to reach room temperature before preparation.
Zarxio may be allowed to reach room temperature for up to 24 hours. Throw away (dispose of) any Zarxio that has been left at room temperature for longer than 24 hours.
After you inject your dose, throw away (dispose of) any unused Zarxio left in the prefilled syringe. Do not save unused Zarxio in the prefilled syringe for later use.
Keep all medicines out of the reach of children.
General information
Medicines are sometimes prescribed for purposes other than those listed in a Patient Information leaflet. Do not use this medication for a condition for which it was not prescribed. Do not give it to other people, even if they have the same symptoms that you have. It may harm them. You can ask your pharmacist or doctor for information that is written for health professionals.
What are the ingredients?
Active ingredient: filgrastim-sndz
Inactive ingredients: glutamic acid, polysorbate 80, sorbitol, sodium hydroxide, water for injection USP
More about Zarxio (filgrastim)
Consumer resources
Other brands: Neupogen
Professional resources
Related treatment guides