Class: Antilipemic Agents, Miscellaneous
VA Class: CV350
Chemical Name: EPA ethyl ester: (all-Z)-5,8,11,14,17-Eicosapentaenoic acid ethyl ester. DHA ethyl ester: (all-Z)-4,7,10,13,16,19-Docosahexaenoic acid ethyl ester.
Molecular Formula: EPA ethyl ester: C22H34O2. DHA ethyl ester: C24H36O2
CAS Number: 86227-47-6
Brands: Lovaza, Omtryg
Introduction
Antilipemic agent; combination consisting predominantly of ethyl esters of eicosapentaenoic acid (EPA) and docosahexaenoic acid (DHA).1 2 8 16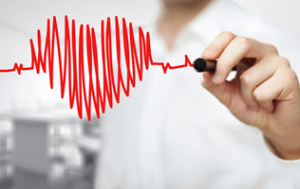 Uses for Omega-3-acid Ethyl Esters
Dyslipidemias
Adjunct to dietary therapy to reduce triglyceride concentrations in adults with severe hypertriglyceridemia (triglyceride concentration ≥500 mg/dL).1 2 8 16 Efficacy in reducing risk of pancreatitis or risk of cardiovascular morbidity or mortality in these patients not established.1 2 8 16
Has been used as monotherapy to reduce high (200–499 mg/dL) triglyceride concentrations† in adults.2 13 However, because most of these patients are expected to receive statins as initial therapy,2 4 some experts state that efficacy should be further evaluated in patients receiving concomitant statin therapy.2 Preliminary data indicate additive effects on reduction of triglyceride and VLDL-cholesterol concentrations when used with statins.2 8 9 13 14 15
Treatment may result in increases in LDL- and non-HDL-cholesterol concentrations in some individuals.1 2 8 16
Prevention of Cardiovascular Events
Marine- and plant-derived omega-3 fatty acids (i.e., EPA, DHA, α-linolenic acid) have been used for primary† or secondary prevention† of CHD.3 4 5 10
ACC/AHA cholesterol guideline states that nonstatin drugs (e.g., omega-3-acid ethyl esters) do not provide acceptable atherosclerotic cardiovascular disease (ASCVD) risk reduction benefits compared to their potential for adverse effects in the routine prevention of ASCVD.350 May be useful as adjuncts to statin therapy in high-risk patients (e.g., patients with ASCVD, LDL-cholesterol concentrations ≥190 mg/dL, or diabetes mellitus) who have a less-than-anticipated response to statins, are unable to tolerate even a less-than-recommended intensity of a statin, or are completely intolerant to statin therapy.350 Select nonstatin drug based on favorable benefit-risk ratio (i.e., demonstrated benefit of ASCVD risk reduction outweighs risks of adverse effects and drug interactions) and patient preferences.350
Current recommendations from ACC/AHA regarding prevention of ASCVD and lifestyle modifications to reduce cardiovascular risk are available at or 352
Omega-3-acid Ethyl Esters Dosage and Administration
General
Patients should be placed on a standard cholesterol-lowering diet before initiation of omega-3-acid ethyl esters therapy and should remain on this diet during treatment with the drug.1 2 16
Administration
Oral Administration
Lovazais administered with meals in clinical studies.1 2 8 Manufacturer recommends administering Omtryg capsules with meals.16
Swallow capsules whole; do not break, crush, dissolve, or chew.1 16
Dosage
Each 1- or 1.2-g capsule contains ≥900 mg of the ethyl esters of omega-3 fatty acids (approximately 465 mg from ethyl esters of EPA and 375 mg from ethyl esters of DHA).1 2 16
Adults
Dyslipidemias
Hypertriglyceridemia
Oral
Lovaza: 4 g daily as a single dose or in 2 equally divided doses.1 2 8 Discontinue if adequate response not achieved after 2 months of therapy.1
Omtryg: 4.8 g daily as a single dose or in 2 equally divided doses.16
Prevention of Cardiovascular Events
Oral
AHA suggests incorporating omega-3 fatty acids in diet,3 although benefit in reducing CHD risk or total mortality not established.5
For primary prevention†, AHA suggests consumption of a variety of fish (preferably fatty fish such as herring, mackerel, salmon, sardines, or tuna) at least twice weekly and inclusion of oils and foods rich in α-linolenic acid (e.g., canola/flaxseed/soybean oils, flaxseeds, English walnuts) in diet.3
For secondary prevention†, AHA suggests consumption of approximately 1 g of a combination of EPA and DHA daily, preferably through dietary means (i.e., consumption of fatty fish); if intake cannot be achieved with diet alone, may consider supplements, but only in consultation with a clinician.3
Third Report of the National Cholesterol Education Program (NCEP) (Adult Treatment Panel [ATP] III) did not recommend specific amount of omega-3 fatty acids for daily intake but does support AHA's recommendation to include fish in diet.4 Higher dietary intakes (1–2 g daily) identified by ATP III as an option for secondary prevention, but more definitive clinical trials required before such high dosages can be strongly recommended for either primary or secondary prevention.4
Special Populations
No special population recommendations at this time.13
Cautions for Omega-3-acid Ethyl Esters
Contraindications
Known hypersensitivity (e.g., anaphylactic reaction) to omega-3-acid ethyl esters or any ingredient in the formulation.1 16
Warnings/Precautions
Sensitivity Reactions
Fish Sensitivity
Obtained from the oil of several fish sources.1 16 Not known whether patients with hypersensitivity to fish and/or shellfish are at increased risk of allergic reactions; therefore, use with caution in such patients.1 13 16
Anaphylactic reactions reported during postmarketing experience.1 16
Major Toxicities
Hepatic Effects
Increases in ALT concentrations without a concurrent increase in AST concentrations reported in some patients.1 16 Monitor ALT and AST concentrations periodically during therapy in patients with hepatic impairment.1 16
Recurrent Atrial Fibrillation or Flutter
Recurrent atrial fibrillation or flutter reported in patients with symptomatic paroxysmal or persistent atrial fibrillation receiving omega-3-acid ethyl esters.1 16 17 Clinical importance unknown; however, possible association between use of the drug and more frequent recurrences of symptomatic atrial fibrillation or flutter in such patients, especially within 2–3 months of initiation of therapy.1 16
Omega-3-acid ethyl esters is not indicated for treatment of atrial fibrillation or flutter.1 16
General Precautions
Laboratory Monitoring
Prior to initiating therapy, evaluate lipoprotein profiles to confirm the presence of persistent hypertriglyceridemia.1 13 16 During therapy, obtain lipoprotein profiles periodically to monitor clinical response (i.e., reduction in triglyceride concentrations) or adverse effects (i.e., excessive increases in LDL-cholesterol concentrations).1 16
Monitor ALT and AST concentrations periodically during therapy.1 16 (See Hepatic Effects under Cautions.)
Adjunctive Measures
Prior to initiating therapy, vigorously attempt to control serum triglyceride concentrations with appropriate dietary regimens, exercise, weight reduction, and treatment of any underlying disorder that might be the cause of triglyceride abnormalities (e.g., diabetes mellitus, hypothyroidism).1 16
If possible, discontinue or change drugs known to exacerbate hypertriglyceridemia (e.g., β-adrenergic blocking agents, thiazides, estrogens) before initiating therapy.1 16
Prolongation of Bleeding Time
Prolongation of bleeding time observed with omega-3 fatty acids;1 10 however, such prolongation has not exceeded normal limits and was not associated with clinically important bleeding episodes.1 16 Blood testing is not required; however, monitor patients for manifestations of bleeding prior to and during therapy.13 350 (See Interactions.)
Hemorrhagic diatheses also reported.1 16
Specific Populations
Pregnancy
Category C.1 16
Lactation
Distributed into milk; possible effects on nursing infants unknown.1 16 Caution if used in nursing women.1 16
Pediatric Use
Safety and efficacy not established in pediatric patients.1 16
Geriatric Use
Experience in patients >65 years of age is limited.1 No substantial differences in safety and efficacy observed between patients >60 years of age and younger patients.1 16
Hepatic Impairment
Monitor ALT and AST concentrations periodically.1 16 (See Hepatic Effects under Cautions.)
Common Adverse Effects
Eructation,1 8 16 dyspepsia,1 8 16 taste perversion.1 8 16
Interactions for Omega-3-acid Ethyl Esters
Drugs Affecting Coagulation
Monitor (e.g., PT/INR) periodically during concomitant therapy.1 13 16 (See Prolongation of Bleeding Time under Cautions.)
Drugs Metabolized by Hepatic Microsomal Enzymes
Free forms of EPA and DHA cause modest inhibition of CYP isoenzymes 1A2, 2A6, 2C9, 2C19, 2D6, 2E1, and 3A in vitro.2 13 However, because free forms of EPA and DHA are undetectable in systemic circulation (<1 µM), clinically important interactions with drugs metabolized by the CYP enzyme system not expected to occur in humans.1 2 16
Specific Drugs
| Drug | Interaction | Comments |
| --- | --- | --- |
| Anticoagulants | Concomitant use not adequately studied1 13 | Monitor PT/INR periodically during concomitant use1 13 16 |
| Antiplatelet agents | | Monitor coagulation status periodically during concomitant use1 16 |
| HMG-CoA reductase inhibitors (statins) (i.e., atorvastatin, rosuvastatin, simvastatin) | No effect on peak concentration or AUC of statins and their metabolites1 16 | |
Omega-3-acid Ethyl Esters Pharmacokinetics
Absorption
Bioavailability
EPA and DHA are absorbed systemically following oral administration as ethyl esters.1 16
Food
Following oral administration of Omtryg capsules under fasted conditions, peak concentration or AUC of total plasma EPA decreased by 20- or 80-fold, respectively, and peak concentration or AUC of total plasma DHA decreased by 2- or 4-fold, respectively, compared with administration under fed conditions (with a high-fat, high-calorie meal).16
Distribution
Extent
Oral administration of omega-3-acid ethyl esters results in substantial, dose-dependent increases in EPA content in serum phospholipids and less substantial, non-dose-dependent increases in DHA content.1 9 16
Special Populations
Uptake of EPA and DHA into serum phospholipids is independent of age.1 16 EPA uptake, however, appears to be higher in women than in men.1 16
Pharmacokinetics not studied in pediatric patients or patients with renal or hepatic impairment.1 16
Stability
Storage
Oral
Capsules
25°C (may be exposed to 15–30°C); do not freeze.1 16
Actions
EPA and DHA, collectively known as marine-derived omega-3 fatty acids (n-3 fatty acids), are long-chain, polyunsaturated fatty acids (PUFAs) obtained primarily from marine sources such as fatty fish (e.g., herring, mackerel, salmon, sardines, tuna).3 10 12

Mechanism of action not completely understood; may inhibit diacylglycerol O-acyltransferase, increase mitochondrial and peroxisomal β-oxidation in the liver, decrease lipogenesis in the liver, and increase plasma lipoprotein lipase activity.1 2 16

May reduce synthesis of triglycerides and VLDL-cholesterol8 in the liver; also may inhibit esterification of other fatty acids.1 2 16
Advice to Patients
Importance of adherence to standard cholesterol-lowering diet.1 13 16

Risk of hypersensitivity.1 16 Advise patients to use the drug with caution if they have known hypersensitivity to fish and/or shellfish.1 16

Importance of swallowing omega-3-acid ethyl esters capsules whole; do not break, crush, dissolve, or chew capsules.1 16

Importance of taking Omtryg capsules with meals.16

Importance of taking omega-3-acid ethyl esters as prescribed.1 16 If a dose is missed, take the dose as soon as it is remembered.1 16 If one day of omega-3-acid ethyl esters therapy is missed, do not double the dose.1 16

Importance of women informing clinicians if they are or plan to become pregnant or plan to breast-feed.1

Importance of informing clinicians of existing or contemplated concomitant therapy, including prescription and OTC drugs, as well as any concomitant illnesses.1

Importance of informing patients of other important precautionary information.1 (See Cautions.)
Preparations
Excipients in commercially available drug preparations may have clinically important effects in some individuals; consult specific product labeling for details.
Please refer to the ASHP Drug Shortages Resource Center for information on shortages of one or more of these preparations.
Omega-3-acid Ethyl Esters

| Routes | Dosage Forms | Strengths | Brand Names | Manufacturer |
| --- | --- | --- | --- | --- |
| Oral | Capsules, liquid-filled | 1 g* | Lovaza | GlaxoSmithKline |
| | | | Omega-3-acid Ethyl Esters Capsules | |
| | | 1.2 g | Omtryg | Trygg |
AHFS DI Essentials. © Copyright 2018, Selected Revisions November 6, 2014. American Society of Health-System Pharmacists, Inc., 4500 East-West Highway, Suite 900, Bethesda, Maryland 20814.
† Use is not currently included in the labeling approved by the US Food and Drug Administration.
References
1. GlaxoSmithKline. Lovaza (omega-3-acid ethyl esters) capsules prescribing information. Research Triangle Park, NC; 2014 May.
2. Reliant Pharmaceuticals, Inc. Omacor (omega-3-acid ethyl esters) formulary dossier. Liberty Corner, NJ; 2005 Aug 28.
3. Kris-Etherton PM, Harris WS, Appel LJ et al. Fish consumption, fish oil, omega-3 fatty acids, and cardiovascular disease. An American Heart Association Scientific Statement from the Nutrition Committee. Circulation. 2002; 106:2747-57. [PubMed 12438303]
4. National Cholesterol Education Program Expert Panel on Detection, Evaluation, and Treatment of High Blood Cholesterol in Adults: Adult Treatment Panel III Report. From AHA web site.
5. Hooper L, Thompson RL, Harrison RA et al. Omega 3 fatty acids for prevention and treatment of cardiovascular disease (Cochrane Review). In: The Cochrane Library. Issue 2, 2005. Chichester, UK: John Wiley & Sons, Ltd.
6. Harris WS, Ginsberg HN, Arunakul N et al. Safety and efficacy of Omacor in severe hypertriglyceridemia. J Cardiovasc Risk. 1997; 4:385-91. [PubMed 9865671]
7. Pownall HJ, Brauchi D, Kilinc C et al. Correlation of serum triglyceride and its reduction by omega-3 fatty acids with lipid transfer activity and the neutral lipid compositions of high-density and low-density lipoproteins. Atherosclerosis. 1999;143:285-97.
8. Anon. Omega-3 polyunsaturated fatty acids (Omacor) for hypertriglyceridemia. Med Lett Drugs Ther. 2005; 47:91-2. [PubMed 16267495]
9. Durrington PN, Bhatnagar D, Mackness MI et all. An omega-3 polyunsaturated fatty acid concentrate administered for one year decreased triglycerides in simvastatin treated patients with coronary heart disease and persisting hypertriglyceridaemia. Heart. 2001; 85:544-8. [PubMed 11303007]
10. Stone NJ. Fish Consumption, fish oil, lipids, and coronary heart disease. An American Heart Association Science Advisory from the Nutrition Committee. Circulation. 1996; 94:2337-40. [PubMed 8901708]
11. Studer M, Briel M, Leimenstoll B et al. Effect of different antilipidemic agents and diets on mortality. Arch Intern Med. 2005; 165:725-30. [PubMed 15824290]
12. Harris WS. Fish oil supplementation: evidence for health benefits. Cleve Clin J Med. 2004;71:208-10, 212, 215-8.
13. Reliant Pharmaceuticals, Liberty Corners, NJ: Personal communication.
14. Chan DC, Watts GF, Barrett PHR et al. Regulatory effects of HMG CoA reductase inhibitor and fish oils on apolipoprotien B-100 kinetics in insulin-resistant obese male subjects with dyslipidemia. Diabetes. 2002; 51:2377-86. [PubMed 12145148]
15. Nordoy A, Bonaa KH, Nilsen H et al. Effects of simvastatin and omega-3 fatty acids on plasma lipoproteins and lipid peroxidation in patients with combined hyperlipidemia. J Intern Med. 1998; 243:163-70. [PubMed 9566646]
16. Trygg Pharma Inc. Omtryg (omega-3-acid ethyl esters) capsules prescribing information. Arlington, VA; 2014 Apr.
17. Kowey PR, Reiffel JA, Ellenbogen KA et al. Efficacy and safety of prescription omega-3 fatty acids for the prevention of recurrent symptomatic atrial fibrillation: a randomized controlled trial. JAMA. 2010; 304:2363-72. [PubMed 21078810]
350. Stone NJ, Robinson J, Lichtenstein AH et al. 2013 ACC/AHA Guideline on the Treatment of Blood Cholesterol to Reduce Atherosclerotic Cardiovascular Risk in Adults: A Report of the American College of Cardiology/American Heart Association Task Force on Practice Guidelines. J Am Coll Cardiol. 2013; :.
352. Eckel RH, Jakicic JM, Ard JD et al. 2013 AHA/ACC Guideline on Lifestyle Management to Reduce Cardiovascular Risk: A Report of the American College of Cardiology/American Heart Association Task Force on Practice Guidelines. J Am Coll Cardiol. 2014; 63:2960-84. [PubMed 24239922]
356. Miller M, Stone NJ, Ballantyne C et al. Triglycerides and cardiovascular disease: a scientific statement from the American Heart Association. Circulation. 2011; 123:2292-333. [PubMed 21502576]