Icosapent Ethyl
Class: Antilipemic Agents, Miscellaneous
Chemical Name: (5Z,8Z,11Z,14Z,17Z)-5,8,11,14,17-Eicosapentaenoic acid ethyl ester
Molecular Formula: C22H34O2
CAS Number: 86227-47-6
Brands: Vascepa
Introduction
Antilipemic agent; an ethyl ester of eicosapentaenoic acid (EPA).1 3 4 5 10 11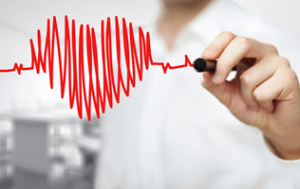 Uses for Icosapent Ethyl
Dyslipidemias
Adjunct to dietary therapy to reduce triglyceride concentrations in adults with severe hypertriglyceridemia (triglyceride concentration ≥500 mg/dL).1 Effect on risk of pancreatitis or on cardiovascular morbidity or mortality in these patients not established.1
Has been used to reduce residually high (200–499 mg/dL) triglyceride concentrations† in statin-treated adults at high risk for cardiovascular disease despite adequately controlled LDL-cholesterol concentrations (40–99 mg/dL).4 5
Reductions in triglyceride concentrations not associated with increases in LDL-cholesterol concentrations.1 3
Icosapent Ethyl Dosage and Administration
General
Patients should be placed on a standard lipid-lowering diet and exercise regimen before initiation of icosapent ethyl therapy and should remain on this diet and exercise regimen during treatment with the drug.1

Assess lipoprotein profiles before initiating therapy.1

Identify and appropriately manage other causes of hypertriglyceridemia (e.g., diabetes, hypothyroidism, current drug therapy).1 (See Adjunctive Measures under Cautions.)
Administration
Oral Administration
Administer orally twice daily with food.1 (See Food under Pharmacokinetics.)
Swallow capsules whole; do not break, crush, dissolve, or chew.1
Dosage
Each 1-g capsule contains 1 g of a highly purified (≥96%), esterified form of the omega-3 fatty acid EPA;1 3 4 5 10 11 does not contain docosahexaenoic acid (DHA).3 11
Adults
Dyslipidemias
Hypertriglyceridemia
Oral
Severe hypertriglyceridemia (triglyceride concentration ≥500 mg/dL): 2 g twice daily.1
Special Populations
No special population dosage recommendations at this time.1 (See Specific Populations under Cautions.)
Cautions for Icosapent Ethyl
Contraindications
Known hypersensitivity (e.g., anaphylactic reaction) to icosapent ethyl or any ingredient in the formulation.1
Warnings/Precautions
Laboratory Monitoring
Assess lipoprotein profiles before initiating therapy.1
Monitor ALT and AST concentrations periodically during therapy in patients with hepatic impairment.1
Sensitivity Reactions
Fish Sensitivity
Contains ethyl esters of EPA, which is obtained from the oil of fish; not known whether patients with allergies to fish and/or shellfish are at increased risk of allergic reaction.1
Use with caution in patients with known hypersensitivity to fish and/or shellfish.1
Adjunctive Measures
Attempt to control any medical conditions that might contribute to lipid abnormalities (e.g., diabetes, hypothyroidism, alcohol intake).1
If possible, discontinue or change drugs known to exacerbate hypertriglyceridemia (e.g., β-adrenergic blocking agents, thiazides, estrogens) prior to considering triglyceride-lowering drug therapy.1
Prolongation of Bleeding Time
Prolongation of bleeding time observed with omega-3 fatty acids;1 however, such prolongation has not exceeded normal limits and was not associated with clinically important bleeding episodes.1 ACC/AHA cholesterol management guideline suggests monitoring for manifestations of bleeding during therapy with omega-3 fatty acids.350 (See Specific Drugs under Interactions.)
Specific Populations
Pregnancy
Category C.1
Lactation
Omega-3-acid ethyl esters distribute into human milk.1 Effect of such distribution unknown; caution if icosapent ethyl is used in nursing women.1
Drug concentrations were 6–14 times higher in milk than plasma in lactating rats receiving radiolabeled icosapent ethyl by oral gavage.1 6
Pediatric Use
Safety, efficacy, and pharmacokinetics not established.1
Geriatric Use
No overall differences in safety or efficacy observed between geriatric and younger patients, but increased sensitivity cannot be ruled out.1
Hepatic Impairment
Not studied in patients with hepatic impairment.1
Monitor ALT and AST concentrations periodically during therapy in patients with hepatic impairment.1
Renal Impairment
Not studied in patients with renal impairment.1
Common Adverse Effects
Arthralgia.1
Interactions for Icosapent Ethyl
CYP isoenzymes play a minor role in metabolism of EPA.1
Specific Drugs
| Drug | Interaction | Comments |
| --- | --- | --- |
| Anticoagulants and antiplatelet agents | Warfarin: No substantial changes in single-dose peak concentration or AUC of R- or S-warfarin or anticoagulation pharmacodynamics1 | Monitor patients periodically during concomitant use with drugs affecting coagulation (e.g., antiplatelet agents)1 |
| Atorvastatin | No substantial changes in steady-state peak concentration or AUC of atorvastatin, 2-hydroxyatorvastatin, or 4-hydroxyatorvastatin1 | |
| Omeprazole | No substantial changes in steady-state peak concentration or AUC of omeprazole1 | |
| Rosiglitazone | No substantial changes in single-dose peak concentration or AUC of rosiglitazone1 | |
Icosapent Ethyl Pharmacokinetics
Absorption
Bioavailability
Following oral administration, icosapent ethyl is de-esterified during absorption; the active metabolite, EPA, is absorbed in the small intestine and enters systemic circulation mainly by the thoracic duct lymphatic system.1
EPA: Peak plasma concentrations achieved approximately 5 hours following oral administration of icosapent ethyl.1 Steady-state plasma concentrations reached in 7–10 days.5
Food
Icosapent ethyl was administered with or following a meal in clinical studies; no food effect studies performed.1 (See Oral Administration under Dosage and Administration.)
Special Populations
Gender: Plasma total EPA concentrations not substantially different between men and women.1
Pediatric patients: Pharmacokinetics not studied.1
Distribution
Extent
EPA: Majority circulating in plasma is incorporated in phospholipids, triglycerides, and cholesteryl esters; <1% present as unesterified fatty acid.1
Distributed into milk in rats.1 6 (See Lactation under Cautions.)
Plasma Protein Binding
Unesterified EPA: >99%.1
Elimination
Metabolism
EPA: Mainly metabolized in liver by β-oxidation similar to dietary fatty acids; β-oxidation splits long carbon chain into acetyl-coenzyme A, which is converted into energy via the Krebs cycle.1
EPA: CYP isoenzymes play a minor role in metabolism of EPA.1
Elimination Route
Icosapent ethyl: Not renally excreted.1
Half-life
EPA: Approximately 89 hours.1
Stability
Storage
Oral
Capsules
20–25°C (may be exposed to 15–30°C).1
Actions
EPA, a marine-derived omega-3 fatty acid (n-3 fatty acid), is a long-chain, polyunsaturated fatty acid (PUFA) obtained mainly from marine sources such as fatty fish (e.g., herring, mackerel, salmon, sardines, tuna).1 7 8 9 10

Mechanism by which EPA and other omega-3 fatty acids reduce triglyceride concentrations not completely understood;5 EPA may reduce hepatic synthesis and/or secretion of VLDL-triglycerides and enhance triglyceride clearance from circulating VLDL particles.1 5

Omega-3 fatty acids may decrease synthesis of VLDL-triglycerides or triglycerides by reducing amount of substrate (fatty acids) available for triglyceride formation (i.e., by increasing β-oxidation, decreasing delivery of free fatty acid to liver, decreasing hepatic lipogenesis, increasing phospholipid synthesis, and/or inhibiting hormone-sensitive lipase in adipose tissue).1 5

Omega-3 fatty acids also may reduce synthesis of triglycerides by limiting activity of key triglyceride-synthesizing enzymes (e.g., diacylglycerol O-acyltransferase, phosphatidate phosphatase).1 5

Omega-3 fatty acids may enhance activity of lipoprotein lipase in peripheral adipose tissue, resulting in increased peripheral conversion of VLDL particles to LDL particles.5
Advice to Patients
Importance of adhering to nondrug therapies and measures, including dietary management, weight control, physical activity, and management of potentially contributory disease (e.g., diabetes).1 2

Importance of informing clinicians of allergy to fish or shellfish.1

Importance of advising patients to swallow capsules whole and not to break, crush, dissolve, chew, or alter capsules in any way.1

Importance of taking icosapent ethyl as prescribed.1 If a dose is missed, take the dose as soon as it is remembered.1 If one day of therapy is missed, do not double the dose.1

Importance of women informing clinicians if they are or plan to become pregnant or plan to breast-feed.1

Importance of informing clinicians of existing or contemplated concomitant therapy, including prescription and OTC drugs, as well as any concomitant illnesses.1

Importance of informing patients of other important precautionary information.1 (See Cautions.)
Preparations
Excipients in commercially available drug preparations may have clinically important effects in some individuals; consult specific product labeling for details.
Please refer to the ASHP Drug Shortages Resource Center for information on shortages of one or more of these preparations.
Icosapent Ethyl

| Routes | Dosage Forms | Strengths | Brand Names | Manufacturer |
| --- | --- | --- | --- | --- |
| Oral | Capsules, liquid-filled | 1 g | Vascepa | Amarin |
AHFS DI Essentials. © Copyright 2018, Selected Revisions November 21, 2014. American Society of Health-System Pharmacists, Inc., 4500 East-West Highway, Suite 900, Bethesda, Maryland 20814.
† Use is not currently included in the labeling approved by the US Food and Drug Administration.
References
1. Amarin Pharma Inc. Vascepa (icosapent ethyl) capsules prescribing information. Bedminster, NJ; 2012 Sep.
2. National Cholesterol Education Program Expert Panel on Detection, Evaluation, and Treatment of High Blood Cholesterol in Adults: Adult Treatment Panel III Report. From NIH web site.
3. Bays HE, Ballantyne CM, Kastelein JJ et al. Eicosapentaenoic acid ethyl ester (AMR101) therapy in patients with very high triglyceride levels (from the Multi-center, plAcebo-controlled, Randomized, double-blINd, 12-week study with an open-label Extension [MARINE] trial). Am J Cardiol. 2011; 108:682-90. [PubMed 21683321]
4. Ballantyne CM, Bays HE, Kastelein JJ et al. Efficacy and safety of eicosapentaenoic acid ethyl ester (AMR101) therapy in statin-treated patients with persistent high triglycerides (from the ANCHOR study). Am J Cardiol. 2012; 110:984-92. [PubMed 22819432]
5. Amarin Pharma Inc. Vascepa (icosapent ethyl) AMCP dossier. Bedminster, NJ; 2012 Oct 17.
6. Amarin Pharma Inc, Bedminster, NJ: Personal communication.
7. Kris-Etherton PM, Harris WS, Appel LJ et al. Fish consumption, fish oil, omega-3 fatty acids, and cardiovascular disease. An American Heart Association Scientific Statement from the Nutrition Committee. Circulation. 2002; 106:2747-57. [PubMed 12438303]
8. Harris WS. Fish oil supplementation: evidence for health benefits. Cleve Clin J Med. 2004; 71:208-10, 212, 215-8 passim. [PubMed 15055244]
9. Miller M, Stone NJ, Ballantyne C et al. Triglycerides and cardiovascular disease: a scientific statement from the American Heart Association. Circulation. 2011; 123:2292-333. [PubMed 21502576]
10. Jacobson TA. A new pure omega-3 eicosapentaenoic acid ethyl ester (AMR101) for the management of hypertriglyceridemia: the MARINE trial. Expert Rev Cardiovasc Ther. 2012; 10:687-95. [PubMed 22894624]
11. Davidson MH, Kling D, Maki KC. Novel developments in omega-3 fatty acid-based strategies. Curr Opin Lipidol. 2011; 22:437-44. [PubMed 21986642]
350. Stone NJ, Robinson J, Lichtenstein AH et al. 2013 ACC/AHA Guideline on the Treatment of Blood Cholesterol to Reduce Atherosclerotic Cardiovascular Risk in Adults: A Report of the American College of Cardiology/American Heart Association Task Force on Practice Guidelines. J Am Coll Cardiol. 2013; :.
More about icosapent
Consumer resources
Professional resources
Other brands: Vascepa
Related treatment guides