Class: Antibacterials
CAS Number: 114-07-08
Brands: Romycin
Introduction
Antibacterial; macrolide antibiotic.a b
Uses for Erythromycin
Bacterial OphthalmicInfections
Treatment of superficial infections of the eye involving the conjunctiva and/or cornea caused by susceptible organisms.a b
Concomitant systemic anti-infective therapy may be required, except for very superficial infections.a b
Chlamydial Ophthalmic Infections
Has been used as an adjunct to oral anti-infective therapy in the treatment of trachoma and inclusion conjunctivitis†;118 122 127 128 129 130 131 133 134 however, oral azithromycin is the drug of choice for treatment of ocular trachoma caused by Chlamydia trachomatis.138
Efficacy of topical prophylaxis for the prevention of chlamydial neonatal conjunctivitis has not been established.101 102 103 104 105 106 107 109 114 116 117 118 135 136
Prophylaxis of Gonococcal Ophthalmia Neonatorum
Prophylaxis of gonococcal ophthalmia neonatorum.a b CDC and AAP recommend topical prophylaxis in all neonates as soon as possible after birth; prophylaxis required by law in most states.117 118
One of several topical agents recommended by CDC and AAP;117 118 some state or local public health regulations may still require prophylactic use of silver nitrate rather than other anti-infectives.a
Efficacy not established in the prevention of ophthalmia caused by penicillinase-producing N. gonorrhoeae.a b
Infants born to women with untreated gonorrhea should receive systemic prophylaxis (e.g., ceftriaxone) in addition to topical prophylaxis.117 118 If gonococcal ophthalmia is diagnosed, systemic therapy (e.g., ceftriaxone) is necessary.116 117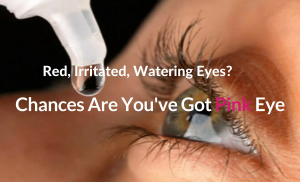 Erythromycin Dosage and Administration
Administration
Ophthalmic Administration
Apply topically to the eye as an ointment.a b
Avoid contamination of the tip of the ointment tube.a b
Following placement of ointment in neonate's lower conjunctival sacs, massage gently to spread ointment; wipe away excess ointment with sterile cotton after 1 minute.a Do not flush ointment from the eye following application.b Use a new tube or single-use container of ointment for each neonate.b
Dosage
Pediatric Patients
Bacterial Ophthalmic Infections
Ophthalmic
Apply 1-cm ribbon of 0.5% ointment to the infected eye(s) up to 6 times daily.a b
Chlamydial Ophthalmic Infections
Trachoma†
Ophthalmic
Apply a small amount of 0.5% ointment to each eye twice daily for 2 months or twice daily for the first 5 days of each month for 6 months.118
Prophylaxis of Gonococcal Ophthalmia Neonatorum
Ophthalmic
Place a 1-cm ribbon of 0.5% ointment in the lower conjunctival sacs of both eyes shortly after birth.a b
Adults
Bacterial Ophthalmic Infections
Ophthalmic
Apply a 1-cm ribbon of 0.5% ointment to the infected eye(s) up to 6 times daily.a b
Chlamydial Infections
Trachoma†
Ophthalmic
Apply a small amount of 0.5% ointment to each eye twice daily for 2 months or twice daily for the first 5 days of each month for 6 months.118
Cautions for Erythromycin
Contraindications
Hypersensitivity to erythromycin or any ingredient in the formulation.a b
Warnings/Precautions
Sensitivity Reactions
Sensitivity
Possible sensitivity reactions.a b
General Precautions
Superinfection
Possible emergence and overgrowth of nonsusceptible organisms, including fungi.a b
Discontinue drug and institute appropriate therapy if superinfection occurs.a b
Specific Populations
Pregnancy
Category B.b
Lactation
Caution advised in nursing women.b
Pediatric Use
See Uses.
Common Adverse Effects
Minor ocular irritation, redness, hypersensitivity.a b
Erythromycin Pharmacokinetics
Absorption
Extent
Topical application probably does not produce significant antibacterial concentrations in deep layers of the cornea or in the aqueous humor.a
Not known whether erythromycin is absorbed to any substantial extent from mucous membranes.a
Stability
Storage
Ophthalmic
Ointment
15–30°C.b
Actions and Spectrum
Usually bacteriostatic; may be bactericidal in high concentrations or against highly susceptible organisms.a

Inhibits protein synthesis in susceptible organisms by binding to 50S ribosomal subunits.a b

Most effective against gram-positive cocci (staphylococci and streptococci) and gram-positive bacilli; also effective against some gram-negative cocci (Neisseria species) and some gram-negative bacilli (including some strains of Haemophilus influenzae and Moraxella lacunata).a b Also active against Chlamydia.a b
Advice to Patients
Importance of not contaminating the tip of the ointment tube.a b

Importance of informing clinicians of existing or contemplated concomitant therapy, including prescription and OTC drugs.a b

Importance of women informing clinicians if they are or plan to become pregnant or plan to breast-feed.

Importance of informing patients of other important precautionary information. (See Cautions.)
Preparations
Excipients in commercially available drug preparations may have clinically important effects in some individuals; consult specific product labeling for details.
Please refer to the ASHP Drug Shortages Resource Center for information on shortages of one or more of these preparations.
* available from one or more manufacturer, distributor, and/or repackager by generic (nonproprietary) name
Erythromycin

| Routes | Dosage Forms | Strengths | Brand Names | Manufacturer |
| --- | --- | --- | --- | --- |
| Ophthalmic | Ointment | 0.5%* | Erythromycin Ophthalmic Ointment | Akorn, Bausch & Lomb, Fougera |
| | | | Romycin | OCuSOFT |
AHFS DI Essentials. © Copyright 2018, Selected Revisions July 1, 2006. American Society of Health-System Pharmacists, Inc., 4500 East-West Highway, Suite 900, Bethesda, Maryland 20814.
† Use is not currently included in the labeling approved by the US Food and Drug Administration.
References
Only references cited for selected revisions after 1984 are available electronically.
101. Anon. Neonatal gonococcal ophthalmia—California. MMWR Morb Mortal Wkly Rep. 1983; 32:518-9. [PubMed 6412066]
102. Zola EM. Evaluation of drugs used in the prophylaxis of neonatal conjunctivitis. Drug Intell Clin Pharm. 1984; 18:692-6. [PubMed 6383753]
103. Hammerschlag MR, Chandler JW, Alexander ER et al. Erythromycin ointment for ocular prophylaxis of neonatal chlamydial infection. JAMA. 1980; 244:2291-3. [PubMed 7431552]
104. Rettig PJ, Patamasucon P, Siegel JD. Postnatal prophylaxis of chlamydial conjunctivitis. JAMA. 1981; 246: 2321-2. [PubMed 7299949]
105. Anon. Antibiotic-resistant strains of Neisseria gonorrhoeae. Policy guidelines for detection, management, and control. MMWR Morb Mortal Wkly Rep. 1987; 36(Suppl 5):15-6S.
106. Dillon HC Jr. Prevention of gonococcal ophthalmia neonatorum. N Engl J Med. 1986; 315:1414-5. [PubMed 3773967]
107. Sandstrom I. Ophthalmia neonatorum with special reference to Chlamydia trachomatis: diagnosis and treatment. Acta Paediatr Scand. 1986; 330:3-27.
109. Hammerschlag MR. Neonatal ocular prophylaxis. Pediatr Infect Dis J. 1988; 7:81-2. [PubMed 3344174]
114. Fransen L, Klauss V. Neonatal ophthalmia in the developing world: epidemiology, etiology, management and control. Int Ophthalmol. 1988; 11:189-96. [PubMed 3047073]
116. Bell TA, Sandstrom KI, Gravett MG et al. Comparison of ophthalmic silver nitrate solution and erythromycin ointment for prevention of natally acquired Chlamydia trachomatis. Sex Transm Dis. 1987; 14:195-200. [PubMed 3438783]
117. Centers for Disease Control and Prevention. Sexually transmitted diseases treatment guidelines 2002. MMWR Morb Mortal Wkly Rep. 2002; 51(No. RR-6):1-78.
118. Committee on Infectious Diseases, American Academy of Pediatrics. Report of the Committee on Infectious Diseases. 25th ed. Elk Grove Village, IL: American Academy of Pediatrics; 2000:208-12,735,741.
120. Benson JW, Davidson DC. Neonatal chlamydia conjunctivitis. Br Med J. 1978; 2:961. [PubMed 709165]
121. Ridgway GL, Oriel JD. Treatment of neonatal inclusion blenorrhea. N Engl J Med. 1977; 297:512. [PubMed 887138]
122. Rowe DS, Aicardi EZ, Dawson CR et al. Purulent ocular discharge in neonates: significance of chlamydia trachomatis. Pediatrics. 1979; 63:628-32. [PubMed 440875]
123. Schachter J. Chlamydial infections (third of three parts). N Engl J Med. 1978; 298:540-9. [PubMed 342952]
124. Moore RA, Schmitt BD. Conjunctivitis in children. Clin Ped. 1979; 18:26-30.
125. Lorian V. Antibiotics in laboratory medicine. Baltimore, MD: Williams and Wilkins; 1980:419, 471.
126. Ridgway GL. Chlamydial infections in pediatrics. Arch Dis Child. 1978; 53:447-8. [PubMed 356747]
127. Roy FH. Trachoma. Ann Ophthalmol. 1974; 6:1167-71. [PubMed 4429322]
128. Vastine DW, Dawson CR, Daghfous T et al. Severe endemic trachoma in Tunisia: I. Effect of topical chemotherapy on conjunctivitis and ocular bacteria. Br J Ophthalmol. 1974; 58:833-42. [PubMed 4451650]
129. Maichuk YF. Some aspects of rational trachoma therapy. Am J Ophthalmol. 1972; 74:684-703.
130. Dawson CR, Daghfous T, Whitcher J et al. Intermittent trachoma chemotherapy: a controlled trial of topical tetracycline or erythromycin. Bull World Health Organ. 1981; 59:91-7. [PubMed 7020973]
131. Dawson CR, Daghfous T, Messadi M et al. Severe endemic trachoma in Tunisia. II. A controlled therapy trial of topically applied chlortetracycline and erythromycin. Arch Ophthalmol. 1974; 92:198-203. [PubMed 4137188]
132. Dawson C. Therapy of diseases caused by Chlamydia organisms. Int Ophthalmol Clin. 1973; 13:93-101. [PubMed 4593599]
133. Whitcher JP, Dawson CR, Messadi M et al. Severe endemic trachoma in Tunisia: changes in ocular bacterial pathogens in children treated by the intermittent antibiotic regimen. Rev Int Trach. 1974; 51:49-58. [PubMed 4157128]
134. Dawson CR, Schachter J. Strategies for treatment and control of blinding trachoma: cost-effectiveness of topical or systemic antibiotics. Rev Infect Dis. 1985; 7:768-73. [PubMed 4070912]
135. Anon. Drugs for sexually transmitted diseases. Med Lett Drugs Ther. 1999; 41:85-90.
136. Hammerschlag MR, Cummings C, Roblin PM et al. Efficacy of neonatal ocular prophylaxis for the prevention of chlamydial and gonococcal conjunctivitis. N Engl J Med. 1989; 320:769-72. [PubMed 2922026]
137. Thylefors B. Azithromycin. A new opportunity for control of trachoma. WHO Drug Information. 1996; 10:132-3.
138. Anon. The choice of antibacterial drugs. Med Lett Drugs Ther. 2001; 43:69-78. [PubMed 11518876]
a. AHFS Drug Information 2003. McEvoy, GK, ed. Erythromycin (ophthalmic ointment). Bethesda, MD: American Society of Health-System Pharmacists; 2598-9.
b. Dista (Eli Lilly). Ilotycin (erythromycin) ophthalmic ointment prescribing information. In: Physicians' desk reference. 55th ed. Montvale, NJ: Medical Economics Company Inc; 2001:1123-4.
More about erythromycin ophthalmic
Consumer resources
Professional resources
Other brands: Ilotycin, Roymicin
Related treatment guides