Class: Amphetamine Derivatives
VA Class: GA751
CAS Number: 134-80-5

Introduction
Amphetamine congener; anorexigenic agent.a b
Uses for Diethylpropion Hydrochloride
Exogenous Obesity
Adjunct to caloric restriction in the short-term management (a few weeks) of exogenous obesity.a b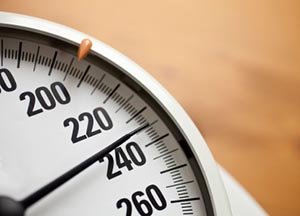 Use in patients with initial body mass index (BMI) of ≥30 kg/m2 who have not responded to appropriate weight-reducing regimen (diet and/or exercise) alone.a
Use only for short-term monotherapy; not for use in combination with any other drug for weight loss.a
Diethylpropion Hydrochloride Dosage and Administration
General
Administration
Oral Administration
Administer conventional tablets orally 3 times daily, 1 hour before meals; may administer an additional dose in midevening if necessary.a b
Administer extended-release tablets orally once daily, in midmorning; swallow tablet whole.a
Dosage
Available as diethylpropion hydrochloride; dosage expressed in terms of the salt.a
Pediatric Patients
Exogenous Obesity
Oral
Children >16 years of age: Conventional tablets: 25 mg 3 times daily, given 1 hour before meals;a may administer an additional 25 mg in midevening if needed to overcome hunger.a b
Oral
Children >16 years of age: Extended-release tablets: 75 mg once daily, given in midmorning.a b
Adults
Exogenous Obesity
Oral
Conventional tablets: 25 mg 3 times daily, given 1 hour before meals;a may administer an additional 25 mg in midevening if needed to overcome hunger.a b
Extended-release tablets: 75 mg once daily, given in midmorning.a b
Special Populations
Geriatric Patients
Select dosage with caution, starting at lower end of dosage range, because of age-related decreases in hepatic, renal, and/or cardiac function and concomitant disease and drug therapy.a (See Geriatric Use under Cautions.)
Cautions for Diethylpropion Hydrochloride
Contraindications
Warnings/Precautions
Warnings
Primary Pulmonary Hypertension
Risk of primary pulmonary hypertension (frequently fatal).a Risk increased by 23-fold when anorexigenic agents are used for >3 months.a Increased risk following repeated courses of diethylpropion cannot be ruled out.a
Discontinue immediately if new onset or exacerbation of exertional dyspnea or unexplained symptoms of angina, syncope, or edema of the lower extremities occur, and evaluate for possible pulmonary hypertension.a
Valvular Heart Disease
Valvular heart disease reported following use of some anorexigenic agents (e.g., fenfluramine, dexfenfluramine [both no longer commercially available in the US]), particularly when used for extended periods of time, at higher than recommended dosages, and/or in combination with other anorexigenic agents.a
Valvulopathy reported rarely with diethylpropion alone, but causal relationship not established.a Weigh potential risks against benefits of therapy.a
Consider performing baseline cardiac evaluation to detect preexisting valvular heart diseases prior to initiation of therapy.a Use not recommended in patients with known heart murmur or valvular heart disease.a Echocardiogram during and after treatment may be useful for detecting any valvular disorders which may occur.a
To limit unwarranted exposure and risks, continue therapy only if patient has achieved satisfactory weight loss (e.g., ≥4 pounds, or as determined by clinician and patient) within first 4 weeks of therapy.a
Tolerance to Anorexigenic Effect
If tolerance develops, discontinue therapy; do not attempt to increase effect by exceeding recommended dosage.a b
CNS Effects
Performance of activities requiring mental alertness or physical coordination may be impaired.a (See Advice to Patients.)
Abuse Potential
Potential for abuse; psychological dependence reported.a Possible withdrawal syndrome upon discontinuance of therapy.a
Hallucinations reported rarely following administration of high dosages.a Psychotic episodes reported even with recommended dosages;a b psychosis abated following discontinuance of therapy.a
Manifestations of chronic intoxication with anorexigenic agents may include psychosis resembling schizophrenia, severe dermatoses, marked insomnia, irritability, hyperactivity, and personality changes.a
Abrupt discontinuance following prolonged high dosage may result in extreme fatigue, depression, and sleep EEG changes.a
General Precautions
Prescribe and dispense in the smallest feasible quantity to minimize possibility of overdosage.a
Hypertension
Use with caution in patients with hypertension.a b Contraindicated in those with severe hypertension.a
Symptomatic Cardiovascular Disease
Use with caution in patients with symptomatic cardiovascular disease, including arrhythmias.a b
Epilepsy
Possible seizures in some patients with epilepsy.a b Carefully monitor such patients; dosage adjustment or discontinuance of therapy may be necessary.a
Specific Populations
Pregnancy
Congenital malformations reported; however, causal relationship not established.a
Abuse during pregnancy may result in withdrawal symptoms in neonate.a
Lactation
Distributed into milk.a b c Caution if used in nursing women.a b
Pediatric Use
Safety and efficacy not established; use not recommended in children ≤16 years of age.a
Geriatric Use
Insufficient experience in patients ≥65 years of age to determine whether geriatric patients respond differently than younger adults.a Other clinical experience has not identified differences in responses between geriatric and younger patients.a Select dosage with caution (see Geriatric Patients under Dosage and Administration); monitoring of renal function may be useful.a
Renal Impairment
Possible increased risk of toxicity.a (See Elimination Route under Pharmacokinetics.)
Common Adverse Effects
Precordial pain,a b arrhythmia (including ventricular arrhythmia),a b ECG changes,a tachycardia,a b increased BP,a b palpitation,a b dyskinesia,a blurred vision,a b overstimulation,a b nervousness,a b restlessness,a b dizziness,a b jitteriness,a b insomnia,a b anxiety,a b euphoria,a b depression,a b dysphoria,a b tremor,a b mydriasis,a drowsiness,a malaise,a headache,a b cerebrovascular accident,a vomiting,a b diarrhea,a b abdominal discomfort,a b dry mouth,a b unpleasant taste,a b nausea,a b constipation,a b urticaria,a b rash,a b ecchymosis,a b erythema,a b impotence,a b changes in libido,a b gynecomastia,a menstrual upset,a b bone marrow depression,a b agranulocytosis,a b leukopenia.a b
Interactions for Diethylpropion Hydrochloride
Specific Drugs
| Drug | Interaction | Comments |
| --- | --- | --- |
| Alcohol | Risk of adverse interactiona | |
| Anesthetics, general | Risk of arrhythmiasa | |
| Anorexigenic agents | Risk of serious cardiac problemsa | Avoid concomitant use (including with OTC drugs or herbal preparations) (see Contraindications under Cautions); diethylpropion not recommended for patients who used any anorexigenic agents within prior yeara |
| Antihypertensive agents (guanethidine [no longer commercially available in the US], methyldopa) | | |
| CNS-active drugs | Risk of adverse interactiona | |
| Insulin | Possible decrease in insulin requirements in patients with diabetes mellitusb | Use concomitantly with cautionb |
| MAO inhibitors | Potential for hypertensive crisisa | Diethylpropion use during or within 14 days of MAO inhibitor use is contraindicateda |
| Phenothiazines | Possible antagonism of the anorectic effect of diethylpropiona | |
| Pressor agents | Possible additive pressor effectsa | |
Diethylpropion Hydrochloride Pharmacokinetics
Absorption
Bioavailability
Readily and rapidly absorbed from the GI tract following oral administration.a b
Duration
Effects persist for about 4 hours following oral administration of conventional tablets.b
Distribution
Extent
Diethylpropion and its active metabolites appear to cross the blood-brain barrier.a
Diethylpropion and its metabolites cross the placenta and are distributed into milk.a b
Elimination
Metabolism
Extensively metabolized to active metabolites principally via biotransformation involving N-dealkylation and reduction.a
Elimination Route
Diethylpropion and its metabolites are excreted principally in urine.a Approximately 75–106% of the dose (as conventional tablets) is recovered in urine within 48 hours.a Amount recovered following administration of extended-release tablets is not substantially different from that observed with conventional tablets.a
Half-life
Approximately 4–6 hours (for aminoketone metabolites).a
Stability
Storage
Oral
Conventional and Extended-release Tablets
Tight containers at room temperature, <30°C.a b
Actions
Advice to Patients
Preparations
Excipients in commercially available drug preparations may have clinically important effects in some individuals; consult specific product labeling for details.
Please refer to the ASHP Drug Shortages Resource Center for information on shortages of one or more of these preparations.
Subject to control under the Federal Controlled Substances Act of 1970 as a schedule IV (C-IV) drug.a b
* available from one or more manufacturer, distributor, and/or repackager by generic (nonproprietary) name
Diethylpropion Hydrochloride

| Routes | Dosage Forms | Strengths | Brand Names | Manufacturer |
| --- | --- | --- | --- | --- |
| Oral | Tablets | 25 mg* | Diethylpropion Hydrochloride Tablets (C-IV; scored) | Watson |
| | Tablets, extended-release | 75 mg* | Diethylpropion Hydrochloride Controlled-release Tablets (C-IV; with povidone, scored) | Watson |
References
a. Watson Laboratories, Inc. Diethylpropion HCl immediate-release and controlled-release tablets prescribing information. Corona, CA; 2007 Mar.
b. AHFS drug information 2007. McEvoy GK, ed. Diethylpropion Hydrochloride. Bethesda, MD: American Society of Health-System Pharmacists; 2007:2483-4.
c. Diethylpropion. In: Briggs GG, Freeman RK, Yaffe SJ. Drugs in pregnancy and lactation. 7th ed. Philadelphia, PA: Lippincott Williams & Wilkins, 2005:473-4.
More about diethylpropion
Consumer resources
Professional resources
Related treatment guides