Synalgos-DC (Oral)
Generic Name: aspirin, caffeine, and dihydrocodeine (Oral route)
AS-pir-in, KAF-een, dye-hye-droe-KOE-deen bye-TAR-trate
Oral route(Capsule)
Aspirin/caffeine/dihydrocodeine bitartrate has the potential for addiction, abuse, and misuse, which can lead to overdose and death. Assess each patient's risk before prescribing, and monitor for development of these behaviors or conditions. Serious, life-threatening, or fatal respiratory depression may occur. Monitor closely, especially upon initiation or following a dose increase. Accidental ingestion of aspirin/caffeine/dihydrocodeine, especially in children, can result in fatal overdose of aspirin/caffeine/dihydrocodeine. Prolonged use of aspirin/caffeine/dihydrocodeine during pregnancy can result in neonatal opioid withdrawal syndrome, which may be life-threatening if not recognized and treated. If opioid use is required for a prolonged period in a pregnant woman, advise the patient of the risk of neonatal opioid withdrawal syndrome and ensure that appropriate treatment will be available. Respiratory depression and death have occurred when children were administered dihydrocodeine in a postoperative setting following a tonsillectome or adenoidectomy and showed evidence of being ultra-rapid metabolizers of dihydrocodeine. Concomitant use or discontinuation of concomitantly used cytochrome P450 3A4 and cytochrome P450 2D6 inhibitors may effect the plasma levels of dihydrocodeine and its active metabolite dihydromorphine and lead to fatal respiratory depression, profound sedation, opioid toxicity, and/or opioid withdrawal. Careful monitoring of patients should occur when aspirin/caffeine/dihydrocodeine and cytochrome P450 3A4 and cytochrome P450 2D6 inhibitors are concurrently used. Concomitant use of benzodiazepines and opioids may result in profound sedation, respiratory depression, coma, and death. Reserve concomitant prescribing for patients with inadequate alternative treatment options. Limit dosages and durations to the minimum required and follow patients for signs and symptoms of respiratory depression and sedation .
Commonly used brand name(s)
In the U.S.
Available Dosage Forms:
Therapeutic Class: Opioid/Salicylate, Aspirin Combination
Pharmacologic Class: NSAID
Chemical Class: Salicylate, Aspirin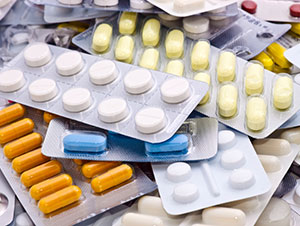 Uses For Synalgos-DC
Aspirin, caffeine, and dihydrocodeine combination is used to relieve moderate to severe pain.
Aspirin is a nonsteroidal antiinflammatory drug (NSAID) that is used to relieve pain and reduce fever in patients. Caffeine is a CNS stimulant that is used with pain relievers to increase their effect. It has also been used for migraine headaches. Dihydrocodeine belongs to the group of medicines called narcotic analgesics (pain medicines). It acts on the central nervous system (CNS) to relieve pain.
When dihydrocodeine is used for a long time or in large doses, it may become habit-forming, causing mental or physical dependence. However, people who have continuing pain should not let the fear of dependence keep them from using narcotics to relieve their pain. Mental dependence (addiction) is not likely to occur when narcotics are used for this purpose. Physical dependence may lead to withdrawal side effects if treatment is stopped suddenly. However, severe withdrawal side effects can usually be prevented by gradually reducing the dose over a period of time before treatment is stopped completely.
This medicine is available only with your doctor's prescription.
Before Using Synalgos-DC
In deciding to use a medicine, the risks of taking the medicine must be weighed against the good it will do. This is a decision you and your doctor will make. For this medicine, the following should be considered:
Allergies
Tell your doctor if you have ever had any unusual or allergic reaction to this medicine or any other medicines. Also tell your health care professional if you have any other types of allergies, such as to foods, dyes, preservatives, or animals. For non-prescription products, read the label or package ingredients carefully.
Pediatric
Use of aspirin, caffeine, and dihydrocodeine combination is not recommended in children 12 years of age or younger.
Synalgos®-DC should not be used to relieve pain after surgery removal of tonsils and/or adenoids in any children. Severe breathing problems and deaths have been reported in some children who received codeine after tonsil or adenoid surgery.
Geriatric
Appropriate studies performed to date have not demonstrated geriatric-specific problems that would limit the usefulness of aspirin, caffeine, and dihydrocodeine combination in the elderly. However, elderly patients are more likely to have age-related lung, liver, kidney, or heart problems, which may require caution and an adjustment in the dose for patients receiving aspirin, caffeine, and dihydrocodeine combination in order to avoid potentially serious side effects.
Breast Feeding
Studies in women breastfeeding have demonstrated harmful infant effects. An alternative to this medication should be prescribed or you should stop breastfeeding while using this medicine.
Interactions with Medicines
Although certain medicines should not be used together at all, in other cases two different medicines may be used together even if an interaction might occur. In these cases, your doctor may want to change the dose, or other precautions may be necessary. When you are taking this medicine, it is especially important that your healthcare professional know if you are taking any of the medicines listed below. The following interactions have been selected on the basis of their potential significance and are not necessarily all-inclusive.
Using this medicine with any of the following medicines is not recommended. Your doctor may decide not to treat you with this medication or change some of the other medicines you take.
Defibrotide
Dichlorphenamide
Influenza Virus Vaccine, Live
Ketorolac
Nalmefene
Naltrexone
Riociguat
Safinamide
Using this medicine with any of the following medicines is usually not recommended, but may be required in some cases. If both medicines are prescribed together, your doctor may change the dose or how often you use one or both of the medicines.
Acarbose
Aceclofenac
Acemetacin
Acepromazine
Alfentanil
Alipogene Tiparvovec
Almotriptan
Alteplase, Recombinant
Amiloride
Amineptine
Amisulpride
Amitriptyline
Amitriptylinoxide
Amobarbital
Amoxapine
Amphetamine
Amtolmetin Guacil
Anagrelide
Anileridine
Anisindione
Apixaban
Argatroban
Aripiprazole
Asenapine
Baclofen
Bendroflumethiazide
Benperidol
Benzphetamine
Benzthiazide
Betrixaban
Bivalirudin
Bromazepam
Bromfenac
Bromopride
Brompheniramine
Bufexamac
Bumetanide
Buspirone
Butabarbital
Carbamazepine
Carbinoxamine
Carisoprodol
Carphenazine
Celecoxib
Chloral Hydrate
Chlordiazepoxide
Chlorothiazide
Chlorpheniramine
Chlorpromazine
Chlorpropamide
Chlorthalidone
Chlorzoxazone
Choline Salicylate
Cilostazol
Citalopram
Clobazam
Clomipramine
Clonazepam
Clonixin
Clopamide
Clopidogrel
Clorazepate
Clozapine
Cocaine
Codeine
Cyclobenzaprine
Cyclopenthiazide
Cyclosporine
Dabigatran Etexilate
Danaparoid
Desipramine
Desirudin
Desmopressin
Desvenlafaxine
Dexibuprofen
Dexketoprofen
Dexmedetomidine
Dextroamphetamine
Dextromethorphan
Diazepam
Diazoxide
Dibenzepin
Dichloralphenazone
Diclofenac
Dicumarol
Difenoxin
Diflunisal
Digoxin
Diphenhydramine
Diphenoxylate
Dipyrone
Dolasetron
Donepezil
Dothiepin
Doxepin
Doxylamine
Droperidol
Droxicam
Duloxetine
Edoxaban
Eletriptan
Enflurane
Eplerenone
Eptifibatide
Escitalopram
Estazolam
Eszopiclone
Ethacrynic Acid
Ethchlorvynol
Ethopropazine
Ethylmorphine
Etodolac
Etofenamate
Etoricoxib
Felbinac
Fenoprofen
Fentanyl
Fepradinol
Feprazone
Feverfew
Flibanserin
Floctafenine
Flufenamic Acid
Fluoxetine
Fluphenazine
Flurazepam
Flurbiprofen
Fluspirilene
Fluvoxamine
Fondaparinux
Fospropofol
Frovatriptan
Furazolidone
Furosemide
Ginkgo
Glimepiride
Glipizide
Glyburide
Gossypol
Granisetron
Halazepam
Haloperidol
Halothane
Heparin
Hexobarbital
Hydrochlorothiazide
Hydrocodone
Hydroflumethiazide
Hydromorphone
Hydroxytryptophan
Hydroxyzine
Ibuprofen
Imipramine
Indapamide
Indomethacin
Iproniazid
Isocarboxazid
Isoflurane
Ketamine
Ketazolam
Ketobemidone
Ketoprofen
Lepirudin
Levomilnacipran
Levorphanol
Linezolid
Lisdexamfetamine
Lithium
Lofepramine
Lorazepam
Lorcaserin
Lornoxicam
Loxapine
Loxoprofen
Lumiracoxib
Meclizine
Meclofenamate
Mefenamic Acid
Melitracen
Meloxicam
Melperone
Meperidine
Mephobarbital
Meprobamate
Mesoridazine
Metaxalone
Metformin
Methadone
Methamphetamine
Methdilazine
Methocarbamol
Methohexital
Methotrexate
Methotrimeprazine
Methyclothiazide
Methylene Blue
Metolazone
Midazolam
Milnacipran
Mirtazapine
Moclobemide
Molindone
Moricizine
Morniflumate
Morphine
Morphine Sulfate Liposome
Nabumetone
Naproxen
Naratriptan
Nateglinide
Nefazodone
Nepafenac
Nialamide
Nicomorphine
Nicorandil
Niflumic Acid
Nimesulide
Nimesulide Beta Cyclodextrin
Nitrazepam
Nitrous Oxide
Nortriptyline
Olanzapine
Ondansetron
Opipramol
Opium
Opium Alkaloids
Orphenadrine
Oxaprozin
Oxazepam
Oxycodone
Oxymorphone
Oxyphenbutazone
Palonosetron
Papaveretum
Parecoxib
Paregoric
Paroxetine
Peginterferon Alfa-2b
Pemetrexed
Pentobarbital
Pentosan Polysulfate Sodium
Pentoxifylline
Perampanel
Perazine
Periciazine
Perphenazine
Phenelzine
Phenindione
Phenobarbital
Phenprocoumon
Phenylbutazone
Piketoprofen
Pimozide
Piperacetazine
Pipotiazine
Piracetam
Piritramide
Piroxicam
Pixantrone
Polythiazide
Pralatrexate
Pranoprofen
Prasugrel
Prazepam
Primidone
Procarbazine
Prochlorperazine
Proglumetacin
Promazine
Promethazine
Propofol
Propyphenazone
Proquazone
Protein C
Protriptyline
Quazepam
Quetiapine
Ramelteon
Rasagiline
Regadenoson
Remifentanil
Remoxipride
Repaglinide
Reteplase, Recombinant
Rivaroxaban
Rizatriptan
Rofecoxib
Salicylic Acid
Salsalate
Secobarbital
Selegiline
Sertindole
Sertraline
Sibutramine
Sildenafil
Sodium Oxybate
Sodium Salicylate
Spironolactone
St John's Wort
Sufentanil
Sulindac
Sulpiride
Sumatriptan
Suvorexant
Tacrolimus
Tapentadol
Temazepam
Tenoxicam
Thiethylperazine
Thiopental
Thiopropazate
Thioridazine
Thiothixene
Tianeptine
Tiaprofenic Acid
Ticagrelor
Ticlopidine
Tilidine
Tirofiban
Tizanidine
Tolazamide
Tolbutamide
Tolfenamic Acid
Tolmetin
Tolonium Chloride
Topiramate
Torsemide
Tramadol
Tranylcypromine
Trazodone
Treprostinil
Triamterene
Triazolam
Trichlormethiazide
Trifluoperazine
Trifluperidol
Triflupromazine
Trimeprazine
Trimipramine
Tryptophan
Valdecoxib
Varicella Virus Vaccine
Venlafaxine
Vilazodone
Vortioxetine
Warfarin
Xipamide
Zaleplon
Ziprasidone
Zolmitriptan
Zolpidem
Zopiclone
Zotepine
Using this medicine with any of the following medicines may cause an increased risk of certain side effects, but using both drugs may be the best treatment for you. If both medicines are prescribed together, your doctor may change the dose or how often you use one or both of the medicines.
Acebutolol
Atenolol
Betamethasone
Betaxolol
Bisoprolol
Captopril
Carteolol
Carvedilol
Celiprolol
Cortisone
Delapril
Dexamethasone
Enalaprilat
Enalapril Maleate
Esmolol
Imidapril
Labetalol
Levobunolol
Lisinopril
Methylprednisolone
Metipranolol
Metoprolol
Nadolol
Nebivolol
Nitroglycerin
Oxprenolol
Paramethasone
Penbutolol
Pindolol
Practolol
Prednisolone
Prednisone
Probenecid
Propranolol
Sotalol
Streptokinase
Tamarind
Temocapril
Tenecteplase
Timolol
Triamcinolone
Valproic Acid
Interactions with Food/Tobacco/Alcohol
Certain medicines should not be used at or around the time of eating food or eating certain types of food since interactions may occur. Using alcohol or tobacco with certain medicines may also cause interactions to occur. The following interactions have been selected on the basis of their potential significance and are not necessarily all-inclusive.
Using this medicine with any of the following is usually not recommended, but may be unavoidable in some cases. If used together, your doctor may change the dose or how often you use this medicine, or give you special instructions about the use of food, alcohol, or tobacco.
Using this medicine with any of the following may cause an increased risk of certain side effects but may be unavoidable in some cases. If used together, your doctor may change the dose or how often you use this medicine, or give you special instructions about the use of food, alcohol, or tobacco.
Other Medical Problems
The presence of other medical problems may affect the use of this medicine. Make sure you tell your doctor if you have any other medical problems, especially:
Alcohol abuse, or history of or
Brain tumor, history of or
Breathing problems (eg, COPD, sleep apnea, respiratory depression) or
Cor pulmonale (serious heart condition) or
Depression, history of or
Drug dependence, especially with narcotics, or history of or
Head injuries, history of or
Hyperkalemia (high potassium levels in the blood) or
Hypovolemia (Low blood volume) or
Increased pressure in the head or
Mental health problems, history of or
Weakened physical condition—Use with caution. May increase risk for more serious side effects.
Severe asthma, asthma with nasal polyps and runny nose, trouble breathing, or other lung problems or
Hemophilia (bleeding problem) or
Reye's syndrome or
Stomach or bowel blockage (eg, paralytic ileus) or
Surgery (eg, nasopharyngeal tonsils, tonsils)—Should not be used in patients with these conditions.
Bleeding problems or
Hypotension (low blood pressure) or
Pancreatitis (inflammation or swelling of the pancreas) or
Peptic ulcer disease, active or history of
Seizures, history of—Use with caution. May make these conditions worse.
Kidney disease or
Liver disease—Use with caution. The effects may be increased because of slower removal of the medicine from the body.
Proper Use of Synalgos-DC
Take this medicine only as directed by your doctor. Do not take more of it, do not take it more often, and do not take it for a longer time than your doctor ordered. This is especially important for elderly patients, who may be more sensitive to the effects of pain medicines. If too much of this medicine is taken for a long time, it may become habit-forming (causing mental or physical dependence).
This medicine comes with a Medication Guide. Read and follow these instructions carefully. Ask your doctor if you have any questions.
Take this medicine with food or a full glass of water to prevent stomach upset.
This medicine is taken only when needed, so there are no special instructions for a missed dose.
Dosing
The dose of this medicine will be different for different patients. Follow your doctor's orders or the directions on the label. The following information includes only the average doses of this medicine. If your dose is different, do not change it unless your doctor tells you to do so.
The amount of medicine that you take depends on the strength of the medicine. Also, the number of doses you take each day, the time allowed between doses, and the length of time you take the medicine depend on the medical problem for which you are using the medicine.
For oral dosage form (capsules):

For moderate to moderately severe pain:

Adults—Two capsules every 4 hours as needed.
Children 13 years of age and older—Use and dose must be determined by your doctor.
Children 12 years of age and younger—Use is not recommended.
Storage
Store the medicine in a closed container at room temperature, away from heat, moisture, and direct light. Keep from freezing.
Keep out of the reach of children.
Do not keep outdated medicine or medicine no longer needed.
Ask your healthcare professional how you should dispose of any medicine you do not use.
Precautions While Using Synalgos-DC
It is very important that your doctor check your progress while you are using this medicine. This will allow your doctor to see if the medicine is working properly and to decide if you should continue to take it.
Do not use this medicine if you are using or have used an MAO inhibitor (MAOI) such as Eldepryl®, Marplan®, Nardil®, or Parnate® within the past 14 days.
This medicine will add to the effects of alcohol and other central nervous system (CNS) depressants. CNS depressants are medicines that slow down the nervous system, which may cause drowsiness or make you less alert. Some examples of CNS depressants are antihistamines or medicine for hay fever, allergies, or colds, sedatives, tranquilizers, or sleeping medicine, prescription pain medicine or narcotics, barbiturates or seizures medicines, muscle relaxants, or anesthetics (numbing medicines), including some dental anesthetics. This effect may last for a few days after you stop taking this medicine. Check with your doctor before taking any of these medicines while you are using this medicine.
This medicine may be habit-forming. If you feel that the medicine is not working as well, do not use more than your prescribed dose. Call your doctor for instructions.
Dizziness, lightheadedness, or fainting may occur when you get up suddenly from a lying or sitting position. Getting up slowly may help lessen this problem. Also, lying down for a while may relieve the dizziness or lightheadedness.
This medicine may make you dizzy or drowsy. Make sure you know how you react to this medicine before you drive, use machines, or do anything else that could be dangerous if you are dizzy or not alert.
Using narcotics for a long time can cause severe constipation. To prevent this, your doctor may direct you to take laxatives, drink a lot of fluids, or increase the amount of fiber in your diet. Be sure to follow the directions carefully, because continuing constipation can lead to more serious problems.
Codeine is changed to morphine in the body. Some people change codeine to morphine more quickly than others. These individuals are called "ultra-rapid metabolizers of codeine". Contact your doctor immediately if you experience extreme sleepiness, confusion, or shallow breathing. These symptoms may indicate that you are an "ultra-rapid metabolizer of codeine". As a result, there is too much morphine in the body and more side effects of morphine than usual. Children may be especially sensitive to this effect.
If a nursing mother is an ultra-rapid metabolizer of codeine, it could lead to a morphine overdose in the nursing baby and cause very serious side effects.
For nursing mothers taking this medicine:
Talk to your doctor if you have any questions about taking codeine or about how this medicine may affect your baby.
Call your doctor if you become extremely tired and have difficulty caring for your baby.
Your baby should generally nurse every 2 to 3 hours and should not sleep more than 4 hours at a time.
Check with your doctor, hospital emergency room, or local emergency services (eg, "call 9-1-1") immediately if your baby shows signs of increased sleepiness (more than usual), difficulty breastfeeding, difficulty breathing, or limpness. These may be symptoms of an overdose and need immediate medical attention.
If you think you or someone else may have taken an overdose of this medicine, get emergency help at once. Signs of an overdose include dark urine, difficult or troubled breathing, irregular, fast or slow, or shallow breathing, nausea or vomiting, pain in the upper stomach, pale or blue lips, fingernails, or skin, pinpoint pupils of the eyes, or yellow eyes or skin.
Do not stop taking it without checking with your doctor first. Your doctor may want you to gradually reduce the amount you are using before stopping it completely. This may help prevent a worsening of your condition and reduce the possibility of withdrawal symptoms, such as convulsions (seizures), hallucinations, stomach or muscle cramps, tremors, or unusual behavior.
Using this medicine while you are pregnant may cause serious unwanted effects in your newborn baby. Tell your doctor right away if you think you are pregnant or if you plan to become pregnant while using this medicine.
Using too much of this medicine may cause reduced infertility (unable to have children). Talk with your doctor before using this medicine if you plan to have children.
Do not take other medicines unless they have been discussed with your doctor. This includes prescription or nonprescription (over-the-counter [OTC]) medicines and herbal or vitamin supplements.
Synalgos-DC Side Effects
Along with its needed effects, a medicine may cause some unwanted effects. Although not all of these side effects may occur, if they do occur they may need medical attention.
Check with your doctor immediately if any of the following side effects occur:
More common
Get emergency help immediately if any of the following symptoms of overdose occur:
Symptoms of overdose
Confusion
difficult or troubled breathing
extreme sleepiness
irregular, fast or slow, or shallow breathing
pale or blue lips, fingernails, or skin
Some side effects may occur that usually do not need medical attention. These side effects may go away during treatment as your body adjusts to the medicine. Also, your health care professional may be able to tell you about ways to prevent or reduce some of these side effects. Check with your health care professional if any of the following side effects continue or are bothersome or if you have any questions about them:
More common
Difficulty having a bowel movement (stool)
dizziness
drowsiness
itching skin
nausea
relaxed and calm
sleepiness
vomiting
Other side effects not listed may also occur in some patients. If you notice any other effects, check with your healthcare professional.
Call your doctor for medical advice about side effects. You may report side effects to the FDA at 1-800-FDA-1088.
The use of the Truven Health products is at your sole risk. These products are provided "AS IS" and "as available" for use, without warranties of any kind, either express or implied. Truven Health and Drugs.com make no representation or warranty as to the accuracy, reliability, timeliness, usefulness or completeness of any of the information contained in the products. Additionally, TRUVEN HEALTH MAKES NO REPRESENTATION OR WARRANTIES AS TO THE OPINIONS OR OTHER SERVICE OR DATA YOU MAY ACCESS, DOWNLOAD OR USE AS A RESULT OF USE OF THE THOMSON REUTERS HEALTHCARE PRODUCTS. ALL IMPLIED WARRANTIES OF MERCHANTABILITY AND FITNESS FOR A PARTICULAR PURPOSE OR USE ARE HEREBY EXCLUDED. Truven Health does not assume any responsibility or risk for your use of the Truven Health products.
Copyright 2017 Truven Health Analytics, Inc. All Rights Reserved.
More about Synalgos-DC (aspirin / caffeine / dihydrocodeine)
Consumer resources
Professional resources
Related treatment guides