Sotylize (Oral)
Generic Name: sotalol (Oral route)
SOE-ta-lol
Oral route(Tablet;Solution)
To minimize the risk of induced arrhythmia, patients initiated or reinitiated on sotalol or converted from IV to oral therapy should be placed for a minimum of 3 days (on maintenance dose) in a facility that can provide continuous cardiac resuscitation and ECG monitoring. CrCl should be calculated prior to dosing . May cause life-threatening ventricular tachycardia associated with QT interval prolongation has been reported. Do not initiate sotalol therapy if the baseline QTc is longer than 450 milliseconds. If the QT interval prolongs to 500 milliseconds or greater, dose reduction, dosing interval prolongation, or therapy discontinuation is necessary. Adjust dosing interval based on CrCl .Sotalol marketed under the brand name Betapace(R) is indicated for the treatment of documented life-threatening ventricular arrhythmias. Sotalol marketed under the brand name Betapace AF(R) is indicated for the maintenance of normal sinus rhythm (delay in time to recurrence of atrial fibrillation or atrial flutter) in patients with symptomatic atrial fibrillation or atrial flutter who are currently in sinus rhythm. Betapace(R) and Betapace AF(R) cannot be substituted for each other because of significant differences in labeling (eg, indications, patient package insert, dosing administration, and safety information) .
Commonly used brand name(s)
In the U.S.
Betapace
Betapace AF
Sorine
Sotylize
Available Dosage Forms:
Therapeutic Class: Cardiovascular Agent
Pharmacologic Class: Beta-Adrenergic Blocker, Nonselective
Uses For Sotylize
Sotalol is used to a treat life-threatening heart rhythm problem called ventricular arrhythmia. It is also used to treat heart rhythm problems called atrial fibrillation or atrial flutter.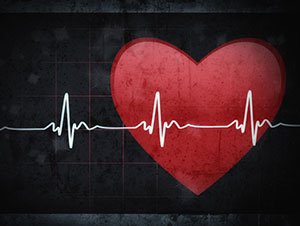 Sotalol is a beta-blocker. It works by affecting the response to nerve impulses in certain parts of the body, like the heart. As a result, the heart beats slower and at a regular rhythm.
This medicine is available only with your doctor's prescription.
Before Using Sotylize
In deciding to use a medicine, the risks of taking the medicine must be weighed against the good it will do. This is a decision you and your doctor will make. For this medicine, the following should be considered:
Allergies
Tell your doctor if you have ever had any unusual or allergic reaction to this medicine or any other medicines. Also tell your health care professional if you have any other types of allergies, such as to foods, dyes, preservatives, or animals. For non-prescription products, read the label or package ingredients carefully.
Pediatric
Appropriate studies have not been performed on the relationship of age to the effects of sotalol in the pediatric population. Safety and efficacy have not been established.
Geriatric
Appropriate studies performed to date have not demonstrated geriatric-specific problems that would limit the usefulness of sotalol oral solution in the elderly. However, elderly patients are more likely to have age-related kidney problems, which may require caution and an adjustment in the dose for patients receiving this medicine.
No information is available on the relationship of age to the effects of sotalol tablets in geriatric patients.
Pregnancy
| | Pregnancy Category | Explanation |
| --- | --- | --- |
| All Trimesters | B | Animal studies have revealed no evidence of harm to the fetus, however, there are no adequate studies in pregnant women OR animal studies have shown an adverse effect, but adequate studies in pregnant women have failed to demonstrate a risk to the fetus. |
Breast Feeding
There are no adequate studies in women for determining infant risk when using this medication during breastfeeding. Weigh the potential benefits against the potential risks before taking this medication while breastfeeding.
Interactions with Medicines
Although certain medicines should not be used together at all, in other cases two different medicines may be used together even if an interaction might occur. In these cases, your doctor may want to change the dose, or other precautions may be necessary. When you are taking this medicine, it is especially important that your healthcare professional know if you are taking any of the medicines listed below. The following interactions have been selected on the basis of their potential significance and are not necessarily all-inclusive.
Using this medicine with any of the following medicines is not recommended. Your doctor may decide not to treat you with this medication or change some of the other medicines you take.
Amifampridine
Bepridil
Cisapride
Dronedarone
Fingolimod
Grepafloxacin
Levomethadyl
Mesoridazine
Pimozide
Piperaquine
Saquinavir
Sparfloxacin
Terfenadine
Thioridazine
Ziprasidone
Using this medicine with any of the following medicines is usually not recommended, but may be required in some cases. If both medicines are prescribed together, your doctor may change the dose or how often you use one or both of the medicines.
Acecainide
Acetazolamide
Albuterol
Amiloride
Amiodarone
Amisulpride
Amitriptyline
Amoxapine
Anagrelide
Apomorphine
Aprindine
Arformoterol
Aripiprazole
Arsenic Trioxide
Artemether
Asenapine
Astemizole
Azimilide
Azithromycin
Azosemide
Bambuterol
Bedaquiline
Bemetizide
Bendroflumethiazide
Benzthiazide
Bretylium
Bumetanide
Buserelin
Canrenoate
Chloral Hydrate
Chloroquine
Chlorpromazine
Chlorthalidone
Ciprofloxacin
Citalopram
Clarithromycin
Clenbuterol
Clomipramine
Clonidine
Clopamide
Clozapine
Colterol
Crizotinib
Cyclobenzaprine
Cyclothiazide
Dabrafenib
Dasatinib
Degarelix
Delamanid
Desipramine
Deslorelin
Dibenzepin
Diltiazem
Disopyramide
Dofetilide
Dolasetron
Domperidone
Donepezil
Doxepin
Droperidol
Enflurane
Epinephrine
Erythromycin
Escitalopram
Ethacrynic Acid
Etozolin
Fenoldopam
Fenoterol
Fenquizone
Flecainide
Fluconazole
Fluoxetine
Formoterol
Foscarnet
Furosemide
Gatifloxacin
Gemifloxacin
Gonadorelin
Goserelin
Granisetron
Halofantrine
Haloperidol
Halothane
Hexoprenaline
Histrelin
Hydrochlorothiazide
Hydroflumethiazide
Hydroxychloroquine
Ibutilide
Iloperidone
Imipramine
Indacaterol
Indapamide
Isoetharine
Isoflurane
Isradipine
Itraconazole
Ivabradine
Ketoconazole
Lacosamide
Lapatinib
Leuprolide
Levalbuterol
Levofloxacin
Lidoflazine
Lopinavir
Lorcainide
Lumefantrine
Mannitol
Mefloquine
Metaproterenol
Methadone
Metolazone
Metronidazole
Mifepristone
Moricizine
Moxifloxacin
Nafarelin
Nilotinib
Norfloxacin
Nortriptyline
Octreotide
Ofloxacin
Olodaterol
Ondansetron
Paliperidone
Panobinostat
Pasireotide
Pazopanib
Pentamidine
Perflutren Lipid Microsphere
Pirbuterol
Piretanide
Polythiazide
Posaconazole
Prilocaine
Probucol
Procainamide
Procaterol
Prochlorperazine
Promethazine
Propafenone
Protriptyline
Quetiapine
Quinethazone
Quinidine
Quinine
Ranolazine
Reproterol
Risperidone
Ritodrine
Rivastigmine
Salmeterol
Sematilide
Sertindole
Sevoflurane
Sodium Phosphate
Sodium Phosphate, Dibasic
Sodium Phosphate, Monobasic
Solifenacin
Sorafenib
Sotalol
Spiramycin
Spironolactone
Sulfamethoxazole
Sultopride
Sunitinib
Tedisamil
Telavancin
Telithromycin
Terbutaline
Tetrabenazine
Ticrynafen
Tizanidine
Toremifene
Torsemide
Trazodone
Tretoquinol
Triamterene
Trichlormethiazide
Trifluoperazine
Trimethoprim
Trimipramine
Triptorelin
Tulobuterol
Vandetanib
Vardenafil
Vasopressin
Vemurafenib
Verapamil
Vilanterol
Vinflunine
Voriconazole
Xipamide
Zolmitriptan
Zotepine
Using this medicine with any of the following medicines may cause an increased risk of certain side effects, but using both drugs may be the best treatment for you. If both medicines are prescribed together, your doctor may change the dose or how often you use one or both of the medicines.
Abarelix
Acarbose
Aceclofenac
Acemetacin
Acetyldigoxin
Albiglutide
Alfuzosin
Alogliptin
Amlodipine
Amtolmetin Guacil
Arbutamine
Aspirin
Bromfenac
Bufexamac
Bunazosin
Canagliflozin
Celecoxib
Chlorpropamide
Choline Salicylate
Clonixin
Dapagliflozin
Deslanoside
Dexibuprofen
Dexketoprofen
Diclofenac
Diflunisal
Digitoxin
Digoxin
Dipyrone
Doxazosin
Dulaglutide
Empagliflozin
Etodolac
Etofenamate
Etoricoxib
Exenatide
Felbinac
Felodipine
Fenoprofen
Fepradinol
Feprazone
Floctafenine
Flufenamic Acid
Flurbiprofen
Glimepiride
Glipizide
Glyburide
Ibuprofen
Ibuprofen Lysine
Indomethacin
Insulin Aspart, Recombinant
Insulin Degludec
Insulin Detemir
Insulin Glargine, Recombinant
Insulin Glulisine
Insulin Human Inhaled
Insulin Human Isophane (NPH)
Insulin Human Regular
Insulin Lispro, Recombinant
Ketoprofen
Ketorolac
Lacidipine
Lercanidipine
Linagliptin
Liraglutide
Lixisenatide
Lornoxicam
Loxoprofen
Lumiracoxib
Manidipine
Meclofenamate
Mefenamic Acid
Meloxicam
Metformin
Methyldopa
Metildigoxin
Mibefradil
Miglitol
Morniflumate
Moxisylyte
Nabumetone
Naproxen
Nateglinide
Nepafenac
Nicardipine
Nifedipine
Niflumic Acid
Nilvadipine
Nimesulide
Nimodipine
Nisoldipine
Nitrendipine
Oxaprozin
Oxyphenbutazone
Parecoxib
Phenoxybenzamine
Phentolamine
Phenylbutazone
Piketoprofen
Pioglitazone
Piroxicam
Pramlintide
Pranidipine
Prazosin
Proglumetacin
Propionic Acid
Propyphenazone
Proquazone
Repaglinide
Rofecoxib
Rosiglitazone
Salicylic Acid
Salsalate
Saxagliptin
Sitagliptin
Sodium Salicylate
St John's Wort
Sulindac
Tamsulosin
Tenoxicam
Terazosin
Tiaprofenic Acid
Tolazamide
Tolbutamide
Tolfenamic Acid
Tolmetin
Trimazosin
Urapidil
Valdecoxib
Vildagliptin
Interactions with Food/Tobacco/Alcohol
Certain medicines should not be used at or around the time of eating food or eating certain types of food since interactions may occur. Using alcohol or tobacco with certain medicines may also cause interactions to occur. Discuss with your healthcare professional the use of your medicine with food, alcohol, or tobacco.
Other Medical Problems
The presence of other medical problems may affect the use of this medicine. Make sure you tell your doctor if you have any other medical problems, especially:
Angina or
Bronchospasm or
Heart attack, recent or
Heart disease (eg, coronary insufficiency, heart failure, ischemic heart disease) or
Heart rhythm problem (eg, QT prolongation) or
Hypomagnesemia (low magnesium levels in the blood) or
Hypotension (low blood pressure)—Use with caution. May make these conditions worse.
Asthma or
Bradycardia (slow heartbeat), without a pacemaker or
Cardiogenic shock (shock caused by heart attack) or
Heart block, without a pacemaker or
Heart failure, uncontrolled or
Heart rhythm problem (eg, long QT syndrome) or
Hypokalemia (low potassium levels in the blood) or
Kidney disease, severe or
Sick sinus syndrome (type of abnormal heart rhythm), without a pacemaker or—Should not be used in patients with these conditions.
Diabetes or
Hyperthyroidism (overactive thyroid) or
Hypoglycemia (low blood sugar)—May cover up some of the signs and symptoms of these diseases, such as a fast heartbeat.
Kidney disease—Use with caution. The effects may be increased because of slower removal of the medicine from the body.
Lung disease (eg, bronchitis, emphysema)—May cause difficulty with breathing in patients with this condition.
Proper Use of sotalol
This section provides information on the proper use of a number of products that contain sotalol. It may not be specific to Sotylize. Please read with care.
Take this medicine only as directed by your doctor. Do not take more of it, do not take it more often, and do not take it for a longer time than your doctor ordered. When your supply of this medicine is running low, contact your doctor or pharmacist ahead of time. Do not allow yourself to run out of this medicine.
This medicine should come with a patient information leaflet. Read and follow these instructions carefully. Ask your doctor if you have any questions.
For the first three days, you will receive this medicine in a hospital where your heart rhythm can be monitored.
Measure the oral liquid with a marked measuring spoon, oral syringe, or medicine cup. The average household teaspoon may not hold the right amount of liquid.
If you are also taking an antacid aluminum or magnesium hydroxide, take it 2 hours before or 2 hours after taking sotalol.
Use only the brand of this medicine that your doctor prescribed. Different brands may not work the same way.
Dosing
The dose of this medicine will be different for different patients. Follow your doctor's orders or the directions on the label. The following information includes only the average doses of this medicine. If your dose is different, do not change it unless your doctor tells you to do so.
The amount of medicine that you take depends on the strength of the medicine. Also, the number of doses you take each day, the time allowed between doses, and the length of time you take the medicine depend on the medical problem for which you are using the medicine.
For oral dosage forms (solution or tablets):

For abnormal heart rhythms:

Adults—At first, 80 milligrams (mg) one or two times a day. Your doctor may adjust your dose every 3 days as needed.
Children—Use and dose must be determined by your doctor.
Missed Dose
If you miss a dose of this medicine, take it as soon as possible. However, if it is almost time for your next dose, skip the missed dose and go back to your regular dosing schedule. Do not double doses.
Storage
Store the medicine in a closed container at room temperature, away from heat, moisture, and direct light. Keep from freezing.
Keep out of the reach of children.
Do not keep outdated medicine or medicine no longer needed.
Ask your healthcare professional how you should dispose of any medicine you do not use.
Precautions While Using Sotylize
It is very important that your doctor check your progress at regular visits to make sure this medicine is working properly. Blood, urine, and ECG tests will be needed to check for unwanted effects.
Contact your doctor right away if you have any changes to your heart rhythm. You might feel dizzy or faint, or you might have a fast, pounding, or uneven heartbeat. Make sure your doctor knows if you or anyone in your family has ever had a heart rhythm problem such as QT prolongation.
This medicine may make you dizzy. Do not drive or do anything else that could be dangerous until you know how this medicine affects you. Stand up slowly if you feel dizzy or lightheaded.
Do not interrupt or stop taking this medicine without first checking with your doctor. Your doctor may want you to gradually reduce the amount you are taking before stopping it completely. Some conditions may become worse when the medicine is stopped suddenly, which can be dangerous.
Sotalol may cause heart failure in some patients. Check with your doctor right away if you are having chest pain or discomfort, dilated neck veins, extreme fatigue, irregular breathing, an irregular heartbeat, swelling of the face, fingers, feet, or lower legs, or weight gain.
This medicine may cause changes in your blood sugar levels. Also, this medicine may cover up signs of low blood sugar, such as a rapid pulse rate. Check with your doctor if you have these problems or if you notice a change in the results of your blood or urine sugar tests.
Make sure any doctor or dentist who treats you knows that you are using this medicine. Do not stop taking this medicine before surgery without your doctor's approval.
This medicine may cause a serious type of allergic reaction called anaphylaxis. Anaphylaxis can be life-threatening and requires immediate medical attention. Call your doctor right away if you have a rash, itching, hoarseness, trouble breathing, trouble swallowing, or any swelling of your hands, face, or mouth while you are using this medicine.
Do not take other medicines unless they have been discussed with your doctor. This includes prescription or nonprescription (over-the-counter [OTC]) medicines and herbal or vitamin supplements.
Sotylize Side Effects
Along with its needed effects, a medicine may cause some unwanted effects. Although not all of these side effects may occur, if they do occur they may need medical attention.
Check with your doctor immediately if any of the following side effects occur:
More common
Blurred vision
chest pain or discomfort
confusion
difficult or labored breathing
dizziness, faintness, or lightheadedness when getting up suddenly from a lying or sitting position
fast, slow, irregular, pounding, or racing heartbeat or pulse
lightheadedness, dizziness, or fainting
nausea and vomiting
sweating
swelling of the face, fingers, feet, or lower legs
tightness in the chest
unusual tiredness or weakness
Less common
Abdominal or stomach pain or swelling
body aches or pain
burning, crawling, itching, numbness, prickling, "pins and needles", or tingling feelings
cough or hoarseness
decreased alertness
difficulty with speaking
dilated neck veins
double vision
extreme fatigue
feeling of warmth or heat
fever or chills
flushing or redness of the skin, especially on the face and neck
headache
inability to move the arms, legs, or facial muscles
inability to speak
irregular breathing
joint pain or swelling
loss of voice
lower back or side pain
nervousness
noisy breathing
painful, burning, or difficult urination
pounding in the ears
slow speech
weight gain
Rare
Fast breathing
pinpoint red spots on the skin
Get emergency help immediately if any of the following symptoms of overdose occur:
Symptoms of overdose
Anxiety
cold sweats
cool, pale skin
depression
increased hunger
nightmares
seizures
shakiness
slurred speech
Some side effects may occur that usually do not need medical attention. These side effects may go away during treatment as your body adjusts to the medicine. Also, your health care professional may be able to tell you about ways to prevent or reduce some of these side effects. Check with your health care professional if any of the following side effects continue or are bothersome or if you have any questions about them:
More common
Acid or sour stomach
difficulty with sleeping
heartburn or indigestion
pain in the arms or legs
Less common
Changes in vision
decreased sexual performance or desire
loss of appetite
mood changes
night blindness
passing gas
skin rash
weight changes
Rare
Feeling of constant movement of self or surroundings
hair loss or thinning of the hair
itching skin
muscle aching or cramping
muscle pains or stiffness
quick to react or overreact emotionally
sensation of spinning
severe sunburn
Other side effects not listed may also occur in some patients. If you notice any other effects, check with your healthcare professional.
Call your doctor for medical advice about side effects. You may report side effects to the FDA at 1-800-FDA-1088.
See also: Side effects (in more detail)
The use of the Truven Health products is at your sole risk. These products are provided "AS IS" and "as available" for use, without warranties of any kind, either express or implied. Truven Health and Drugs.com make no representation or warranty as to the accuracy, reliability, timeliness, usefulness or completeness of any of the information contained in the products. Additionally, TRUVEN HEALTH MAKES NO REPRESENTATION OR WARRANTIES AS TO THE OPINIONS OR OTHER SERVICE OR DATA YOU MAY ACCESS, DOWNLOAD OR USE AS A RESULT OF USE OF THE THOMSON REUTERS HEALTHCARE PRODUCTS. ALL IMPLIED WARRANTIES OF MERCHANTABILITY AND FITNESS FOR A PARTICULAR PURPOSE OR USE ARE HEREBY EXCLUDED. Truven Health does not assume any responsibility or risk for your use of the Truven Health products.
Copyright 2016 Truven Health Analytics, Inc. All Rights Reserved.
More about Sotylize (sotalol)
Consumer resources
Professional resources
Related treatment guides