ri-TUX-i-mab
Intravenous route(Solution)
Fatal infusion reactions may occur within 24 hours of rituximab infusion; approximately 80% of fatal reactions occurred with the first infusion. Monitor patients and discontinue rituximab infusion after severe reactions. Severe and potentially fatal mucocutaneous reactions can occur. Reactivation of hepatitis B virus (HBV) may occur; in some cases, it results in fulminant hepatitis, hepatic failure, or death. Screen patients for HBV infection prior to treatment. Progressive multifocal leukoencephalopathy (PML) and death can also occur .
Medically reviewed on June 7, 2018
Commonly used brand name(s)
In the U.S.
Available Dosage Forms:
Therapeutic Class: Antineoplastic Agent
Pharmacologic Class: Monoclonal Antibody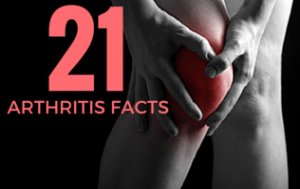 Uses For rituximab
Rituximab injection is used alone or together with other medicines to treat a type of cancer called non-Hodgkin's lymphoma (NHL). It helps the immune system destroy cancer cells. Rituximab injection is a monoclonal antibody.
Rituximab is used together with other medicines (eg, fludarabine cyclophosphamide) to treat chronic lymphocytic leukemia (CLL).
Rituximab is used together with methotrexate to treat the symptoms of rheumatoid arthritis. It helps to keep joint damage from getting worse after other medicines (eg, adalimumab, etanercept, or infliximab) did not work well.
Rituximab is used together with steroids to treat granulomatosis with polyangiitis (GPA or Wegener's granulomatosis) and microscopic polyangiitis (MPA). These are immune disorders that cause blood vessels to be inflamed.
Rituximab is to be administered only by or under the direct supervision of your doctor.
Before Using rituximab
In deciding to use a medicine, the risks of taking the medicine must be weighed against the good it will do. This is a decision you and your doctor will make. For rituximab, the following should be considered:
Allergies
Tell your doctor if you have ever had any unusual or allergic reaction to rituximab or any other medicines. Also tell your health care professional if you have any other types of allergies, such as to foods, dyes, preservatives, or animals. For non-prescription products, read the label or package ingredients carefully.
Pediatric
Appropriate studies have not been performed on the relationship of age to the effects of rituximab injection in the pediatric population. Safety and efficacy have not been established.
Geriatric
Appropriate studies performed to date have not demonstrated geriatric-specific problems that would limit the usefulness of rituximab injection in the elderly. However, elderly patients are more likely to have infections and age-related heart and lung problems, which may require caution in patients receiving rituximab injection.
Breast Feeding
There are no adequate studies in women for determining infant risk when using this medication during breastfeeding. Weigh the potential benefits against the potential risks before taking this medication while breastfeeding.
Interactions with Medicines
Although certain medicines should not be used together at all, in other cases two different medicines may be used together even if an interaction might occur. In these cases, your doctor may want to change the dose, or other precautions may be necessary. When you are receiving rituximab, it is especially important that your healthcare professional know if you are taking any of the medicines listed below. The following interactions have been selected on the basis of their potential significance and are not necessarily all-inclusive.
Using rituximab with any of the following medicines is not recommended. Your doctor may decide not to treat you with this medication or change some of the other medicines you take.
Measles Virus Vaccine, Live
Mumps Virus Vaccine, Live
Rotavirus Vaccine, Live
Rubella Virus Vaccine, Live
Varicella Virus Vaccine, Live
Zoster Vaccine, Live
Using rituximab with any of the following medicines is usually not recommended, but may be required in some cases. If both medicines are prescribed together, your doctor may change the dose or how often you use one or both of the medicines.
Adenovirus Vaccine
Bacillus of Calmette and Guerin Vaccine, Live
Cholera Vaccine, Live
Cisplatin
Infliximab
Influenza Virus Vaccine, Live
Poliovirus Vaccine, Live
Smallpox Vaccine
Typhoid Vaccine
Yellow Fever Vaccine
Using rituximab with any of the following medicines may cause an increased risk of certain side effects, but using both drugs may be the best treatment for you. If both medicines are prescribed together, your doctor may change the dose or how often you use one or both of the medicines.
Influenza Virus Vaccine (Subvirion)
Pneumococcal Vaccine Polyvalent
Interactions with Food/Tobacco/Alcohol
Certain medicines should not be used at or around the time of eating food or eating certain types of food since interactions may occur. Using alcohol or tobacco with certain medicines may also cause interactions to occur. Discuss with your healthcare professional the use of your medicine with food, alcohol, or tobacco.
Other Medical Problems
The presence of other medical problems may affect the use of rituximab. Make sure you tell your doctor if you have any other medical problems, especially:
Angina (chest pain), history of or
Heart disease or
Heart rhythm problems (eg, arrhythmia), history of or
Hepatitis B, or history of or
Infection (eg, bacteria, fungus, or virus) or
Kidney disease or
Lung problems (eg, asthma, bronchitis), history of or
Stomach or bowel problems (eg, intestinal blockage, perforation, ulcers)—Use with caution. May make these conditions worse.
Hypogammaglobulinemia (immune system disorder), prolonged—Use with caution. May increase risk for infections.
Infection, severe and active—Should not be used in patients with this condition.
Proper Use of rituximab
Before receiving rituximab, make sure you understand all the risks and benefits from receiving the medicine. It is important for you to work closely with your doctor during your treatment.
A nurse or other trained health professional will give you rituximab in a medical facility. It is given through a needle placed into one of your veins.
Rituximab injection must be given slowly, so the needle will have to remain in place for at least 90 minutes. You may also receive other medicines (eg, fever medicine, allergy medicine, or steroid) at least 30 minutes before starting treatment with rituximab to help prevent unwanted side effects.
Rituximab should come with a Medication Guide. Read and follow the instructions carefully. Ask your doctor if you have questions.
Precautions While Using rituximab
It is very important that your doctor check your progress at regular visits to make sure that rituximab is working properly. Blood and urine tests may be needed to check for unwanted effects.
Receiving rituximab while you are pregnant can harm your unborn baby. Use an effective form of birth control to keep from getting pregnant during treatment with rituximab and for at least 12 months after the last dose. If you think you have become pregnant while receiving rituximab, tell your doctor right away.
Rituximab may cause infusion-related reactions, which can be life-threatening and require immediate medical attention. Tell your doctor right away if you start to have a fever, chills or shaking, dizziness, trouble breathing, itching or rash, lightheadedness or fainting after receiving rituximab.
Rituximab can cause a hepatitis B infection to come back. Check with your doctor right away if you have any symptoms of liver problems, including skin and eyes turning yellow, dark brown-colored urine, right-sided abdominal or stomach pain, fever, or severe tiredness.
Serious skin reactions can occur during treatment with rituximab. Check with your doctor right away if you have blistering, peeling, or loosening of the skin, red skin lesions, severe acne or skin rash, sores or ulcers on the skin, or fever or chills while you are receiving rituximab.
Rituximab may cause a rare and serious brain infection called progressive multifocal leukoencephalopathy (PML). The risk for getting this infection is higher if you have rheumatoid arthritis. Talk to your doctor about the benefits of receiving rituximab and the risk for this infection. Check with your doctor right away if you are having more than one of these symptoms: vision changes, loss of coordination, clumsiness, memory loss, difficulty speaking or understanding what others say, and weakness in the legs.
Rituximab may cause a serious type of reaction called tumor lysis syndrome (TLS). Your doctor may give you a medicine to help prevent this. Call your doctor right away if you have a decrease or change in urine amount, joint pain, stiffness, or swelling, lower back, side, or stomach pain, a rapid weight gain, swelling of the feet or lower legs, or unusual tiredness or weakness.
Rituximab may increase your risk of developing infections (eg, viral, bacterial, or fungal) during or after treatment with rituximab. Avoid being near people who are sick or have infections while you are using rituximab. Wash your hands often. Tell your doctor if you have lupus or if you have any kind of infection before you start using rituximab. Also tell your doctor if you have ever had an infection that would not go away or an infection that kept coming back.
Call your doctor right away if you start to have a cough that won't go away, weight loss, night sweats, fever, chills, flu-like symptoms (eg, runny or stuffy nose, headache, blurred vision, or feeling generally ill), painful or difficult urination, or sores, ulcers, or white spots in the mouth or on the lips. These may be signs that you have an infection.
While you are being treated with rituximab, and after you stop treatment with it, do not have any immunizations (vaccinations) without your doctor's approval. If you have rheumatoid arthritis, non-live virus vaccines should be given at least 4 weeks before receiving rituximab. Rituximab may lower your body's resistance, and there is a chance you might get the infection the immunization is meant to prevent. In addition, other persons living in your household should not get live vaccines (eg, nasal flu virus vaccine). Try to avoid persons who have taken live vaccines. Do not get close to them and do not stay in the same room with them for very long. If you cannot take these precautions, you should wear a protective face mask that covers the nose and mouth.
Rituximab may cause heart and heart rhythm problems (eg, heart attack, arrhythmia, cardiogenic shock). Check with your doctor if you have chest pain or discomfort, pain or discomfort in the arms, jaw, back, or neck, dizziness, fainting, fast, slow, or irregular heartbeat, cool, sweaty skin, or trouble breathing.
Check with your doctor right away if you have bloody urine, a decrease in frequency or amount of urine, an increase in blood pressure, increased thirst, loss of appetite, lower back or side pain, nausea, swelling of the face, fingers, or lower legs, troubled breathing, unusual tiredness or weakness, vomiting, or weight gain. These could be symptoms of a serious kidney problem.
Rituximab may cause serious stomach and bowel problems, especially when used with other cancer medicines. Check with your doctor right away if you start having stomach pain while being treated with rituximab.
Do not take other medicines unless they have been discussed with your doctor. This includes prescription or nonprescription (over-the-counter [OTC]) medicines and herbal or vitamin supplements.
Rituximab Side Effects
Along with its needed effects, a medicine may cause some unwanted effects. Although not all of these side effects may occur, if they do occur they may need medical attention.
Check with your doctor or nurse immediately if any of the following side effects occur:
More common
Black, tarry stools
bleeding gums
bloating or swelling of the face, arms, hands, lower legs, or feet
blood in the urine or stools
blurred vision
body aches or pain
chest pain
chills
confusion
cough
difficulty with breathing
dizziness, faintness, or lightheadedness when getting up suddenly from a lying or sitting position
drowsiness
dry mouth
ear congestion
fever
flushed, dry skin
fruit-like breath odor
headache
hives or welts, itching, rash
increased hunger
increased thirst
increased urination
large, hive-like swelling on the face, eyelids, lips, tongue, throat, hands, legs, feet, or genitals
lower back or side pain
nausea
nervousness
noisy breathing
pain or tenderness around the eyes and cheekbones
painful or difficult urination
pale skin
pinpoint red spots on the skin
pounding in the ears
seizures
slow or fast heartbeat
sneezing
sore throat
sores, ulcers, or white spots in the mouth or on the lips
stomach pain
stuffy or runny nose
sweating
swelling of the tongue or throat
swollen glands
tightness of the chest
tingling of the hands or feet
troubled breathing with exertion
unusual bleeding or bruising
unusual tiredness or weakness
unusual weight gain or loss
vomiting
Less common
Blistering, peeling, or loosening of the skin
blisters in the mouth
blisters on the trunk, scalp, or other areas
burning, crawling, itching, numbness, prickling, "pins and needles", or tingling feeling
decreased frequency and amount of urine
diarrhea
difficulty with moving
discouragement
feeling sad or empty
irregular heartbeat
irritability
joint or muscle pain
loss of appetite
loss of interest or pleasure
muscle cramps
muscle pain or stiffness
numbness or tingling in the hands, feet, or lips
pain or redness at the injection site
pain, swelling, or redness in the joints
red skin lesions, often with a purple center
red, itchy lining of the eye
redness of the face, neck, arms, and occasionally, upper chest
stabbing pain
trouble concentrating
trouble sleeping
Incidence not known
Blue-yellow color blindness
blurred vision or other change in vision
burning or stinging of the skin
decreased vision
dilated neck veins
dry cough
extreme tiredness or weakness
eye pain, tearing
feeling of discomfort, illness, or weakness
irregular breathing
nosebleed
painful cold sores or blisters on the lips, nose, eyes, or genitals
sensitivity of the eye to light
severe abdominal or stomach pain
severe vomiting, sometimes with blood
sores, welts, or blisters
stomach cramps
swelling, stiffness, redness, or warmth around many joints
swollen lymph glands
vision loss
Some side effects may occur that usually do not need medical attention. These side effects may go away during treatment as your body adjusts to the medicine. Also, your health care professional may be able to tell you about ways to prevent or reduce some of these side effects. Check with your health care professional if any of the following side effects continue or are bothersome or if you have any questions about them:
More common
Fear
lack or loss of strength
night sweats
throat irritation
Less common
Agitation or anxiety
change in taste
dry eyes
excessive muscle tone
feeling of constant movement of self or surroundings
heartburn
increase in body movements
lightheadedness
muscle tension
sensation of spinning
sleepiness
swelling of the stomach
Other side effects not listed may also occur in some patients. If you notice any other effects, check with your healthcare professional.
Call your doctor for medical advice about side effects. You may report side effects to the FDA at 1-800-FDA-1088.
See also: Side effects (in more detail)
Further information
Always consult your healthcare provider to ensure the information displayed on this page applies to your personal circumstances.
Copyright 2018 Truven Health Analytics, Inc. All Rights Reserved.
More about rituximab
Consumer resources
Other brands: Rituxan
Professional resources
Related treatment guides