nivolumab (Intravenous route)
nye-VOL-ue-mab
Commonly used brand name(s)
In the U.S.
Available Dosage Forms:
Therapeutic Class: Antineoplastic Agent
Pharmacologic Class: Monoclonal Antibody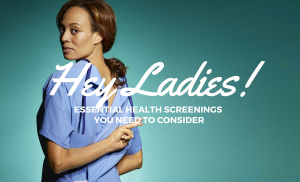 Uses For nivolumab
Nivolumab injection is used alone or together with other medicines (eg, ipilimumab) to treat melanoma (skin cancer) that has spread throughout the body (metastatic) or that cannot be removed by surgery. It is also used to treat non-small cell lung cancer that has spread throughout the body and after other cancer medicines have been tried. Nivolumab injection is also used to treat kidney cancer in patients who have received other medicines. It is also used to treat classical Hodgkin lymphoma (white blood cell cancer) that has come back or spread after autologous hematopoietic stem cell transplantation (HSCT) and used brentuximab vedotin after stem cell transplant, or after you received at least 3 kinds of treatment including autologous HSCT. nivolumab is also used to treat squamous cell cancer of the head and neck that has come back or spread throughout the body after receiving medicines containing platinum. It is also used to treat patients with urothelial cancer (bladder cancer) that has spread or grown and have tried cancer medicines containing platinum but did not work well.
Nivolumab is a monoclonal antibody that affects the immune system and helps control the growth of cancer cells.
nivolumab is to be given only by or under the supervision of your doctor.
Before Using nivolumab
In deciding to use a medicine, the risks of taking the medicine must be weighed against the good it will do. This is a decision you and your doctor will make. For nivolumab, the following should be considered:
Allergies
Tell your doctor if you have ever had any unusual or allergic reaction to nivolumab or any other medicines. Also tell your health care professional if you have any other types of allergies, such as to foods, dyes, preservatives, or animals. For non-prescription products, read the label or package ingredients carefully.
Pediatric
Appropriate studies have not been performed on the relationship of age to the effects of nivolumab injection in the pediatric population. Safety and efficacy have not been established.
Geriatric
Appropriate studies performed to date have not demonstrated geriatric-specific problems that would limit the usefulness of nivolumab injection in the elderly.
Breast Feeding
There are no adequate studies in women for determining infant risk when using this medication during breastfeeding. Weigh the potential benefits against the potential risks before taking this medication while breastfeeding.
Interactions with Medicines
Although certain medicines should not be used together at all, in other cases two different medicines may be used together even if an interaction might occur. In these cases, your doctor may want to change the dose, or other precautions may be necessary. Tell your healthcare professional if you are taking any other prescription or nonprescription (over-the-counter [OTC]) medicine.
Interactions with Food/Tobacco/Alcohol
Certain medicines should not be used at or around the time of eating food or eating certain types of food since interactions may occur. Using alcohol or tobacco with certain medicines may also cause interactions to occur. Discuss with your healthcare professional the use of your medicine with food, alcohol, or tobacco.
Other Medical Problems
The presence of other medical problems may affect the use of nivolumab. Make sure you tell your doctor if you have any other medical problems, especially:
Crohn disease or
Immune system problems or
Kidney disease or
Liver disease or
Lung or breathing problems or
Stomach or bowel problems or
Systemic lupus erythematosus (lupus, SLE) or
Thyroid problems or
Ulcerative colitis—Use with caution. May make these conditions worse.
Proper Use of nivolumab
Medicines used to treat cancer are very strong and can have many side effects. Before using nivolumab, make sure you understand all the risks and benefits. It is important for you to work closely with your doctor during your treatment.
A nurse or other trained health professional will give you nivolumab. nivolumab is given through a needle placed in one of your veins. It must be given slowly, so the needle will have to remain in place for 60 minutes. The infusion will be given every 2 weeks (when used alone) or every 3 weeks (when given with ipilimumab).
nivolumab comes with a Medication Guide. It is very important that you read and understand this information. Be sure to ask your doctor about anything you do not understand.
Missed Dose
nivolumab needs to be given on a fixed schedule. If you miss a dose or forget to use your medicine, call your doctor or pharmacist for instructions.
Precautions While Using nivolumab
It is very important that your doctor check your progress at regular visits to make sure that nivolumab is working properly. Blood tests may be needed to check for unwanted effects.
Using nivolumab while you are pregnant can harm your unborn baby. Use an effective form of birth control to keep from getting pregnant during treatment and for at least 5 months after the last dose of nivolumab. If you think you have become pregnant while using the medicine, tell your doctor right away.
Tell your doctor right away if you have a cough, chest tightness, or any type of breathing problem with nivolumab. These could be symptoms of a serious lung problem.
Colitis (inflammation of the colon) may occur with nivolumab. Tell your doctor right away if you have stomach pain or tenderness, watery or bloody diarrhea, or a fever after receiving the medicine.
Check with your doctor right away if you have pain or tenderness in the upper stomach, pale stools, dark urine, a loss of appetite, nausea, unusual tiredness or weakness, or yellow eyes or skin. These could be symptoms of a serious liver problem.
Adrenal, pituitary, or thyroid gland problems may occur while you are receiving nivolumab. Tell your doctor if you have changes in mood or behavior, constipation, dry skin or hair, feeling cold, sensitivity to heat, sweating, trouble sleeping, unusual or continuing headaches, or weight changes.
Tell your doctor right away if you have bloody or cloudy urine, decrease in the amount of urine, nausea or vomiting, trouble breathing, swelling of the face, feet, or lower legs, unusual tiredness or weakness, or unusual weight gain. These may be symptoms of a serious kidney problem.
Check with your doctor if you have a headache, confusion, seizures, stiff neck, or vomiting while using nivolumab. These may be symptoms of encephalitis.
nivolumab may cause a rare but serious type of an allergic reaction called an infusion reaction. This can be life-threatening and requires immediate medical attention. Tell your doctor right away if you start to have a skin rash, dizziness, trouble breathing, chest tightness, swelling in your face or hands, fever or chills while you are receiving nivolumab.
nivolumab Side Effects
Along with its needed effects, a medicine may cause some unwanted effects. Although not all of these side effects may occur, if they do occur they may need medical attention.
Check with your doctor or nurse immediately if any of the following side effects occur:
More common
Back pain
blistering, peeling, or loosening of the skin
chest tightness
chills
constipation
cough
depressed mood
diarrhea
dry skin and hair
feeling cold
fever
flushing
hair loss
headache
hoarseness or husky voice
itching
joint or muscle pain
loss of appetite
muscle cramps and stiffness
nausea and vomiting
red, irritated eyes
slowed heartbeat
sore throat
sores, ulcers, or white spots in the mouth or on the lips
trouble breathing
unusual tiredness or weakness
weight gain
Less common
Chest pain
dark urine
general feeling of discomfort or illness
light-colored stools
nervousness
pain
sensitivity to heat
stomach cramps
sweating
tenderness
thickening of bronchial secretions
trouble sleeping
upper right abdominal or stomach pain
watery or bloody diarrhea
weight loss
yellow eyes and skin
Rare
Bloating
bloody or cloudy urine
blurred vision or other change in vision
darkening of the skin
dizziness
drowsiness
eye pain
fainting
fast heartbeat
fruity breath odor
increased hunger, thirst, and urination
indigestion
mental depression
pains in the stomach, side, or abdomen, possibly radiating to the back
redness of the eye
sensitivity of the eye to light
skin rash
swelling of the face, feet, or lower legs
tearing
Some side effects may occur that usually do not need medical attention. These side effects may go away during treatment as your body adjusts to the medicine. Also, your health care professional may be able to tell you about ways to prevent or reduce some of these side effects. Check with your health care professional if any of the following side effects continue or are bothersome or if you have any questions about them:
More common
Other side effects not listed may also occur in some patients. If you notice any other effects, check with your healthcare professional.
Call your doctor for medical advice about side effects. You may report side effects to the FDA at 1-800-FDA-1088.
The use of the Truven Health products is at your sole risk. These products are provided "AS IS" and "as available" for use, without warranties of any kind, either express or implied. Truven Health and Drugs.com make no representation or warranty as to the accuracy, reliability, timeliness, usefulness or completeness of any of the information contained in the products. Additionally, TRUVEN HEALTH MAKES NO REPRESENTATION OR WARRANTIES AS TO THE OPINIONS OR OTHER SERVICE OR DATA YOU MAY ACCESS, DOWNLOAD OR USE AS A RESULT OF USE OF THE THOMSON REUTERS HEALTHCARE PRODUCTS. ALL IMPLIED WARRANTIES OF MERCHANTABILITY AND FITNESS FOR A PARTICULAR PURPOSE OR USE ARE HEREBY EXCLUDED. Truven Health does not assume any responsibility or risk for your use of the Truven Health products.
Copyright 2017 Truven Health Analytics, Inc. All Rights Reserved.
More about nivolumab
Consumer resources
Other brands: Opdivo
Professional resources
Related treatment guides