The originating document has been archived. We cannot confirm the completeness, accuracy and currency of the content.
Cordarone IV
Generic Name: amiodarone (Oral route)
a-mee-OH-da-rone
Medically reviewed on April 30, 2018.
Oral route(Tablet)
Amiodarone has several potentially fatal toxicities, the most important of which is pulmonary toxicity (hypersensitivity pneumonitis or interstitial/alveolar pneumonitis). Liver injury is common, but is usually mild and evidenced only by abnormal liver enzymes. Overt liver disease can occur, however, and has been fatal in a few cases. Amiodarone can exacerbate the arrhythmia, e.g., by making the arrhythmia less well tolerated or more difficult to reverse. Patients with the indicated arrhythmias must be hospitalized while the loading dose is given, and a response generally requires at least one week, usually two or more .
The Cordarone IV brand name has been discontinued in the U.S. If generic versions of this product have been approved by the FDA, there may be generic equivalents available.
Commonly used brand name(s)
In the U.S.
Available Dosage Forms:
Therapeutic Class: Antiarrhythmic, Group III
Chemical Class: Benzofuran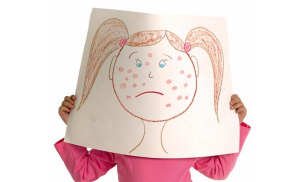 Uses For Cordarone IV
Amiodarone is used to treat life-threatening heart rhythm problems called ventricular arrhythmias. This medicine is used in patients who have already been treated with other medicines that did not work.
Amiodarone belongs to the group of medicines known as antiarrhythmics. It works directly on the heart tissue and will slow the nerve impulses in the heart. This helps keep the heart rhythm normal.
This medicine is available only with your doctor's prescription.
Before Using Cordarone IV
In deciding to use a medicine, the risks of taking the medicine must be weighed against the good it will do. This is a decision you and your doctor will make. For this medicine, the following should be considered:
Allergies
Tell your doctor if you have ever had any unusual or allergic reaction to this medicine or any other medicines. Also tell your health care professional if you have any other types of allergies, such as to foods, dyes, preservatives, or animals. For non-prescription products, read the label or package ingredients carefully.
Pediatric
Appropriate studies have not been performed on the relationship of age to the effects of amiodarone in the pediatric population. Safety and efficacy have not been established.
Geriatric
Appropriate studies performed to date have not demonstrated geriatric-specific problems that would limit the usefulness of amiodarone in the elderly. However, elderly patients are more likely to have age-related kidney, liver, or heart problems, which may require caution and an adjustment in the dose for patients receiving amiodarone.
Pregnancy
| | Pregnancy Category | Explanation |
| --- | --- | --- |
| All Trimesters | D | Studies in pregnant women have demonstrated a risk to the fetus. However, the benefits of therapy in a life threatening situation or a serious disease, may outweigh the potential risk. |
Breast Feeding
There are no adequate studies in women for determining infant risk when using this medication during breastfeeding. Weigh the potential benefits against the potential risks before taking this medication while breastfeeding.
Interactions with Medicines
Although certain medicines should not be used together at all, in other cases two different medicines may be used together even if an interaction might occur. In these cases, your doctor may want to change the dose, or other precautions may be necessary. When you are taking this medicine, it is especially important that your healthcare professional know if you are taking any of the medicines listed below. The following interactions have been selected on the basis of their potential significance and are not necessarily all-inclusive.
Using this medicine with any of the following medicines is not recommended. Your doctor may decide not to treat you with this medication or change some of the other medicines you take.
Amifampridine
Bepridil
Cisapride
Colchicine
Dronedarone
Fingolimod
Fluconazole
Grepafloxacin
Indinavir
Ketoconazole
Levomethadyl
Mesoridazine
Nelfinavir
Pimozide
Piperaquine
Posaconazole
Ritonavir
Saquinavir
Sparfloxacin
Terfenadine
Thioridazine
Tipranavir
Ziprasidone
Using this medicine with any of the following medicines is usually not recommended, but may be required in some cases. If both medicines are prescribed together, your doctor may change the dose or how often you use one or both of the medicines.
Abiraterone
Acebutolol
Acecainide
Afatinib
Alfuzosin
Alprenolol
Amiodarone
Amisulpride
Amitriptyline
Amlodipine
Amprenavir
Anagrelide
Apomorphine
Aprepitant
Aripiprazole
Arsenic Trioxide
Artemether
Asenapine
Astemizole
Atazanavir
Atenolol
Azimilide
Azithromycin
Bedaquiline
Betaxolol
Bevantolol
Bicalutamide
Bisoprolol
Boceprevir
Bosutinib
Bretylium
Bucindolol
Buserelin
Carbamazepine
Carteolol
Carvedilol
Celiprolol
Ceritinib
Chloral Hydrate
Chloroquine
Chlorpromazine
Cilostazol
Ciprofloxacin
Citalopram
Clarithromycin
Clomipramine
Clozapine
Cobicistat
Conivaptan
Crizotinib
Cyclobenzaprine
Dabigatran Etexilate
Dabrafenib
Darunavir
Dasabuvir
Dasatinib
Deferasirox
Degarelix
Delamanid
Delavirdine
Desipramine
Deslorelin
Digoxin
Dilevalol
Diltiazem
Disopyramide
Dofetilide
Dolasetron
Domperidone
Donepezil
Doxepin
Doxorubicin
Doxorubicin Hydrochloride Liposome
Droperidol
Ebastine
Eletriptan
Eliglustat
Enflurane
Eribulin
Erythromycin
Escitalopram
Eslicarbazepine Acetate
Esmolol
Etravirine
Everolimus
Famotidine
Felbamate
Felodipine
Fentanyl
Flecainide
Flunarizine
Fluoxetine
Fluvoxamine
Formoterol
Fosamprenavir
Fosaprepitant
Foscarnet
Fosphenytoin
Galantamine
Gallopamil
Gatifloxacin
Gemifloxacin
Ginkgo Biloba
Goldenseal
Gonadorelin
Goserelin
Granisetron
Halofantrine
Haloperidol
Halothane
Histrelin
Hydroquinidine
Hydroxychloroquine
Ibutilide
Idelalisib
Iloperidone
Imatinib
Imipramine
Iohexol
Isoflurane
Isoniazid
Isradipine
Itraconazole
Ivabradine
Labetalol
Lacidipine
Lapatinib
Ledipasvir
Lercanidipine
Leuprolide
Levobunolol
Levofloxacin
Lidocaine
Lidoflazine
Lopinavir
Loratadine
Lovastatin
Lumefantrine
Manidipine
Mefloquine
Mepindolol
Methadone
Metipranolol
Metoprolol
Metronidazole
Mexiletine
Mibefradil
Miconazole
Mifepristone
Mitotane
Mizolastine
Moricizine
Morphine
Morphine Sulfate Liposome
Moxifloxacin
Nadolol
Nafarelin
Nebivolol
Nefazodone
Nicardipine
Nifedipine
Nilotinib
Nilvadipine
Nintedanib
Nisoldipine
Nitrendipine
Norfloxacin
Octreotide
Ofloxacin
Olanzapine
Ombitasvir
Ondansetron
Ospemifene
Oxprenolol
Oxycodone
Paliperidone
Panobinostat
Paritaprevir
Paroxetine
Pasireotide
Pazopanib
Penbutolol
Pentamidine
Perflutren Lipid Microsphere
Perhexiline
Perphenazine
Pindolol
Pipamperone
Pixantrone
Pomalidomide
Pranidipine
Prilocaine
Primidone
Probucol
Procainamide
Prochlorperazine
Promethazine
Propafenone
Propranolol
Protriptyline
Quetiapine
Quinidine
Quinine
Ranitidine
Ranolazine
Regorafenib
Rifampin
Rilpivirine
Risperidone
Romidepsin
Salmeterol
Sematilide
Sertindole
Sevoflurane
Siltuximab
Simeprevir
Simvastatin
Sirolimus
Sodium Phosphate
Sodium Phosphate, Dibasic
Sodium Phosphate, Monobasic
Sofosbuvir
Solifenacin
Sorafenib
Sotalol
Spiramycin
St John's Wort
Sulfamethoxazole
Sultopride
Sunitinib
Tacrolimus
Talinolol
Tamoxifen
Tedisamil
Telaprevir
Telithromycin
Tertatolol
Tetrabenazine
Ticagrelor
Timolol
Tizanidine
Tolterodine
Topotecan
Toremifene
Trabectedin
Trazodone
Trifluoperazine
Trimethoprim
Trimipramine
Triptorelin
Vandetanib
Vardenafil
Vasopressin
Vemurafenib
Venlafaxine
Verapamil
Vilanterol
Vincristine
Vincristine Sulfate Liposome
Vinflunine
Voriconazole
Vorinostat
Warfarin
Zileuton
Zolmitriptan
Zotepine
Using this medicine with any of the following medicines may cause an increased risk of certain side effects, but using both drugs may be the best treatment for you. If both medicines are prescribed together, your doctor may change the dose or how often you use one or both of the medicines.
Abarelix
Acenocoumarol
Atorvastatin
Cholestyramine
Clonazepam
Clopidogrel
Cyclosporine
Dicumarol
Digitoxin
Methotrexate
Nevirapine
Phenytoin
Rifapentine
Rosuvastatin
Theophylline
Interactions with Food/Tobacco/Alcohol
Certain medicines should not be used at or around the time of eating food or eating certain types of food since interactions may occur. Using alcohol or tobacco with certain medicines may also cause interactions to occur. The following interactions have been selected on the basis of their potential significance and are not necessarily all-inclusive.
Using this medicine with any of the following may cause an increased risk of certain side effects but may be unavoidable in some cases. If used together, your doctor may change the dose or how often you use this medicine, or give you special instructions about the use of food, alcohol, or tobacco.
Other Medical Problems
The presence of other medical problems may affect the use of this medicine. Make sure you tell your doctor if you have any other medical problems, especially:
AV block (type of abnormal heart rhythm), with no pacemaker or
Bradycardia (slow heartbeat) or
Cardiogenic shock or
Sick sinus syndrome (type of abnormal heart rhythm), with no pacemaker—Should not be used in patients with these conditions.
Eye or vision problems or
Heart disease (e.g., congestive heart failure) or
Heart rhythm problems (e.g., QT prolongation) or
Hypokalemia (low potassium in the blood) or
Hypomagnesemia (low magnesium in the blood) or
Hypotension (low blood pressure) or
Lung disease or other breathing problems (e.g., interstitial pneumonitis) or
Thyroid problems—Use with caution. May make these conditions worse.
Proper Use of amiodarone
This section provides information on the proper use of a number of products that contain amiodarone. It may not be specific to Cordarone IV. Please read with care.
You will receive your first dose of this medicine in a hospital. Your doctor will watch you closely after you take this medicine to make sure you do not have any serious side effects.
Take amiodarone exactly as directed by your doctor even though you may feel well. Do not take more medicine than your doctor ordered and do not miss any doses. It may take one or two weeks before your body responds to this medicine.
This medicine should come with a medication guide. Read and follow these instructions carefully. Ask your doctor if you have any questions.
You may take this medicine with or without food, but take amiodarone the same way each time.
Dosing
The dose of this medicine will be different for different patients. Follow your doctor's orders or the directions on the label. The following information includes only the average doses of this medicine. If your dose is different, do not change it unless your doctor tells you to do so.
The amount of medicine that you take depends on the strength of the medicine. Also, the number of doses you take each day, the time allowed between doses, and the length of time you take the medicine depend on the medical problem for which you are using the medicine.
For oral dosage form (tablets):

For ventricular arrhythmias:

Adults—At first, 800 to 1600 milligrams (mg) per day taken in divided doses. Your doctor may adjust your dose as needed and tolerated.
Children—Use and dose must be determined by your doctor.
Missed Dose
If you miss a dose of this medicine, take it as soon as possible. However, if it is almost time for your next dose, skip the missed dose and go back to your regular dosing schedule. Do not double doses.
Storage
Store the medicine in a closed container at room temperature, away from heat, moisture, and direct light. Keep from freezing.
Keep out of the reach of children.
Do not keep outdated medicine or medicine no longer needed.
Ask your healthcare professional how you should dispose of any medicine you do not use.
Precautions While Using Cordarone IV
It is important that your doctor check your progress at regular visits to make sure that this medicine is working properly. Blood tests may be needed to check for unwanted effects.
Using this medicine while you are pregnant can harm your unborn baby. Use an effective form of birth control to keep from getting pregnant. If you think you have become pregnant while using the medicine, tell your doctor right away.
Tell your doctor right away if you are having shortness of breath, chest tightness, wheezing, or any type of breathing problem while using this medicine.
This medicine can cause changes in your heart rhythm, such as a condition called QT prolongation. It may cause fainting or serious side effects in some patients. Contact your doctor right away if you have any symptoms of heart rhythm problems, such as fast, pounding, or irregular heartbeats.
Liver problems may occur while you are using this medicine. Stop using this medicine and check with your doctor right away if you are having more than one of these symptoms: abdominal pain or tenderness; clay-colored stools; dark urine; decreased appetite; fever; headache; itching; loss of appetite; nausea and vomiting; skin rash; swelling of the feet or lower legs; unusual tiredness or weakness; or yellow eyes or skin.
Check with your doctor immediately if blurred vision, difficulty in reading, or any other change in vision occurs during or after treatment. Your doctor may want you to have your eyes checked by an ophthalmologist (eye doctor).
Check with your doctor right away if you are having burning, numbness, tingling, or painful sensations in the arms, hands, legs, or feet. These could be symptoms of a condition called peripheral neuropathy.
You may need to carry a medical identification card or bracelet showing that you are taking this medicine. Ask your doctor about this.
Before having any kind of surgery (including dental surgery) or emergency treatment, tell the medical doctor or dentist in charge that you are taking this medicine. You may need to stop using this medicine several days before having surgery or medical tests.
Amiodarone increases the sensitivity of your skin to sunlight; too much sun exposure could cause a serious sunburn. Your skin may continue to be sensitive to sunlight for several months after treatment is stopped. Use a sunscreen when you are outdoors. Wear protective clothing and hats. Avoid sunlamps and tanning beds.
After you have taken this medicine for a long time, it may cause a blue-gray color to appear on your skin, especially in areas exposed to the sun, such as your face, neck, and arms. This color will usually fade after treatment with amiodarone has ended, although it may take several months. Check with your doctor if this color change occurs.
Grapefruits and grapefruit juice may increase the side effects from amiodarone by increasing the amount of this medicine in your body. You should not eat grapefruit or drink grapefruit juice while you are using this medicine.
Do not take other medicines unless they have been discussed with your doctor. This includes prescription or nonprescription (over-the-counter [OTC]) medicines and herbal (e.g., St. John's wort) or vitamin supplements.
Cordarone IV Side Effects
Along with its needed effects, a medicine may cause some unwanted effects. Although not all of these side effects may occur, if they do occur they may need medical attention.
Check with your doctor immediately if any of the following side effects occur:
More common
Cough
dizziness, lightheadedness, or fainting
fever (slight)
numbness or tingling in the fingers or toes
painful breathing
sensitivity of the skin to sunlight
shortness of breath
trembling or shaking of the hands
trouble with walking
unusual and uncontrolled movements of the body
weakness of the arms or legs
Less common
Blue-gray coloring of the skin on the face, neck, and arms
blurred vision or blue-green halos seen around objects
coldness
dry eyes
dry, puffy skin
fast or irregular heartbeat
nervousness
pain and swelling in the scrotum
sensitivity of the eyes to light
sensitivity to heat
slow heartbeat
sweating
swelling of the feet or lower legs
trouble with sleeping
unusual tiredness
weight gain or loss
Rare
Skin rash
yellow eyes or skin
Incidence not known
Abdominal or stomach pain
agitation
back, leg, or stomach pains
bleeding gums
blistering, peeling, or loosening of the skin
bloating
blood in the urine
bloody, black, or tarry stools
blue lips, fingernails, or skin
blurred or double vision
chest pain
chills
clay-colored stools
coma
confusion
confusion as to time, place, or person
coughing or spitting up blood
cracks in the skin
dark urine
decreased urine output
depression
diarrhea
difficult or labored breathing
difficult urination
dry cough
eye pain
fast heartbeat
fatigue
general body swelling
high fever
holding false beliefs that cannot be change by fact
hostility
inability to have or keep an erection
indigestion
irregular, fast or slow, or shallow breathing
irritability
itching
joint or muscle pain
large, hive-like swelling on the face, eyelids, lips, tongue, throat, hands, legs, feet, or sex organs
lethargy
loss in sexual ability, desire, drive, or performance
loss of heat from the body
lower back or side pain
mood or mental change
muscle cramps or spasms
muscle pain or stiffness
muscle twitching
no breathing
noisy breathing
nosebleeds
pain in the abdomen, groin, or scrotum
pain or burning with urination
pains in the stomach, side, or abdomen, possibly radiating to the back
pale skin
pinpoint red spots on the skin
rapid weight gain
rash
red skin lesions, often with a purple center
red, irritated eyes
red, swollen skin
scaly skin
seeing, hearing, or feeling things that are not there
seizures
severe headache
sneezing
sore throat
sores, ulcers, or white spots on the lips or in mouth
stupor
swelling of the face, ankles, or hands
swelling of the scrotum
swollen or painful glands
tightness in the chest
troubled breathing
unpleasant breath odor
unusual bleeding or bruising
unusual excitement, nervousness, or restlessness
unusual tiredness or weakness
vomiting of blood
wheezing
Some side effects may occur that usually do not need medical attention. These side effects may go away during treatment as your body adjusts to the medicine. Also, your health care professional may be able to tell you about ways to prevent or reduce some of these side effects. Check with your health care professional if any of the following side effects continue or are bothersome or if you have any questions about them:
More common
Constipation
headache
loss of appetite
nausea and vomiting
Less common
Bitter or metallic taste
decrease in sexual interest
decreased sexual ability in males
dizziness
flushing of the face
Other side effects not listed may also occur in some patients. If you notice any other effects, check with your healthcare professional.
Call your doctor for medical advice about side effects. You may report side effects to the FDA at 1-800-FDA-1088.
See also: Side effects (in more detail)
Further information
Always consult your healthcare provider to ensure the information displayed on this page applies to your personal circumstances.
Copyright 2016 Truven Health Analytics, Inc. All Rights Reserved.
More about Cordarone IV (amiodarone)
Consumer resources
Other brands: Pacerone, Nexterone
Professional resources
Other Formulations
Related treatment guides