Zinbryta
Generic Name: daclizumab (dah KLIH zyoo mab)
Brand Names: Zinbryta
What is Zinbryta?
Zinbryta (daclizumab) is a monoclonal antibody that affects the actions of the body's immune system. Monoclonal antibodies are made to target and destroy only certain cells in the body. This may help to protect healthy cells from damage.
Zinbryta is used to treat relapsing forms of multiple sclerosis.
Zinbryta is usually given after at least two other medicines have been tried without success.
Zinbryta is available only from a certified pharmacy under a special program. You must be registered in the program and understand the risks and benefits of taking this medicine.
Important information
Zinbryta can cause serious or life-threatening side effects on your liver. Call your doctor right away if you have symptoms of liver problems, such as nausea, vomiting, upper stomach pain, tiredness, loss of appetite, dark urine, or jaundice (yellowing of the skin or eyes).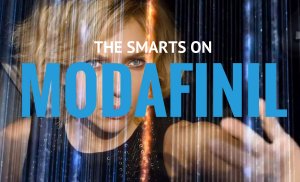 You will need frequent blood tests to check your liver function during treatment and after you stop using this medicine. Future doses may be delayed based on the results of these tests.
Zinbryta may also increase your risk of certain infections or immune system problems. Tell your doctor if you have skin rash or irritation, fever, swollen glands, diarrhea, stomach pain, blood in your stools, or any other new or unusual symptoms.
Before taking this medicine
You should not use Zinbryta if you are allergic to daclizumab, or if you have:
liver disease; or

a history of autoimmune hepatitis.
To make sure Zinbryta is safe for you, tell your doctor if you have:
an active infection, including tuberculosis;

a history of liver problems, including hepatitis B or C;

a history of skin disorders such as eczema or psoriasis;

a history of depression; or

if you are scheduled to receive any vaccines.
It is not known whether Zinbryta will harm an unborn baby. Tell your doctor if you are pregnant or plan to become pregnant.
It is not known whether daclizumab passes into breast milk or if it could harm a nursing baby. Tell your doctor if you are breast-feeding a baby.
Zinbryta is not approved for use by anyone younger than 18 years old.
How should I use Zinbryta?
Use Zinbryta exactly as it was prescribed for you. Follow all directions on your prescription label. Do not use this medicine in larger or smaller amounts or for longer than recommended.
Zinbryta is injected under the skin. You may be shown how to use injections at home. Do not give yourself this medicine if you do not understand how to use the injection and properly dispose of used needles and syringes.
Zinbryta is usually injected once a month. Follow your doctor's dosing instructions very carefully.
Zinbryta comes with a Medication Guide and a Patient Wallet Card that lists the symptoms of liver or immune system problems. Read this information carefully and carry the Wallet Card with you at all times so you will know what symptoms to watch for.
You will need blood tests to check your liver function every month while you are using Zinbryta. Your next dose may be delayed based on the results of these tests.
You will also need frequent liver function tests for 6 months after you stop using this medicine.
Store Zinbryta in the original carton in a refrigerator. Protect from heat and light. Do not freeze Zinbryta, and do not use the medicine if it does freeze.
Before injecting your dose, take one vial out of the refrigerator and allow it to reach room temperature for 30 minutes. Do not heat the medicine in a microwave or with hot water. Do not put the vial back into the refrigerator after leaving it at room temperature.
Do not use Zinbryta if it looks cloudy or has particles in it. Call your pharmacist for new medication.
Zinbryta may be stored in the original carton at room temperature for up to 30 days. Once the medicine has reached room temperature, you should not put it back into the refrigerator.
Each single-use vial (bottle) of this medicine is for one use only. Throw away after one use, even if there is still some medicine left in it after injecting your dose.
Use a disposable needle and syringe only once. Follow any state or local laws about throwing away used needles and syringes. Use a puncture-proof "sharps" disposal container (ask your pharmacist where to get one and how to throw it away). Keep this container out of the reach of children and pets.
See also: Dosage Information (in more detail)
What happens if I miss a dose?
Use the missed dose as soon as you remember. If you are more than 2 weeks late, skip the missed dose. Do not take extra medicine to make up the missed dose.
What happens if I overdose?
Seek emergency medical attention or call the Poison Help line at 1-800-222-1222.
What should I avoid while using Zinbryta?
Do not receive a "live" vaccine while using Zinbryta and for at least 4 months after your last dose. Live vaccines include measles, mumps, rubella (MMR), polio, rotavirus, typhoid, yellow fever, varicella (chickenpox), zoster (shingles), and nasal flu (influenza) vaccine.
Zinbryta side effects
Get emergency medical help if you have signs of an allergic reaction to Zinbryta: hives, rash, fever; difficult breathing; swelling of your face, lips, tongue, or throat.
Call your doctor at once if you have:
any type of infection--sudden weakness or ill feeling, fever, chills, sore throat, cold or flu symptoms, pain or burning when you urinate; or

symptoms of depression--sadness, crying spells, drowsiness, trouble concentrating, anger, aggression, feeling hopeless or irritable, or having thoughts about suicide or hurting yourself.
Your treatment may be delayed if you have certain side effects.
Common Zinbryta side effects may include:
cold symptoms (stuffy nose, sinus pain, sore throat);

flu symptoms (fever, body aches, sore throat, swollen glands);

mouth pain;

depressed mood;

rash or itching;

dry flaky skin; or

abnormal liver function tests.
This is not a complete list of side effects and others may occur. Call your doctor for medical advice about side effects. You may report side effects to FDA at 1-800-FDA-1088.
See also: Side effects (in more detail)
What other drugs will affect Zinbryta?
Tell your doctor about all your current medicines and any you start or stop using, especially drugs that can affect the liver, such as:
acetaminophen (Tylenol) or an NSAID (nonsteroidal anti-inflammatory drug);

an antibiotic or antifungal medicine;

birth control pills or hormone replacement therapy;

certain antidepressants;

heart or blood pressure medication;

seizure medication;

a "statin" cholesterol medication; or

tuberculosis medicine.
This list is not complete. Other drugs may interact with daclizumab, including prescription and over-the-counter medicines, vitamins, and herbal products. Not all possible interactions are listed in this medication guide.
More about Zinbryta (daclizumab)
Consumer resources
Other brands: Zenapax
Professional resources
Related treatment guides
Where can I get more information?
Your doctor or pharmacist can provide more information about Zinbryta.