Trogarzo
Generic Name: ibalizumab-uiyk
Dosage Form: Injection
Date of Approval: March 6, 2018
Company: TaiMed Biologics USA Corp.
Treatment for: Multidrug Resistant HIV Infection
Trogarzo
The U.S. Food and Drug Administration has approved Trogarzo (ibalizumab-uiyk), a CD4-directed post-attachment HIV-1 inhibitor for the treatment of multidrug resistant human immunodeficiency virus-1 (HIV-1) infection in heavily treatment-experienced adults.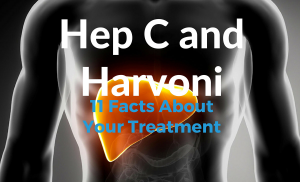 Patient Information
Read this Patient Information carefully before you start treatment. This information does not take the place of talking with your doctor about your medical condition or your treatment.
What is Trogarzo?
Trogarzo is a prescription medicine that is used with other antiretroviral medicines to treat Human Immunodeficiency Virus-1 (HIV-1) infection in adults who:
have received several anti-HIV-1 regimens in the past, and
have HIV-1 virus that is resistant to many antiretroviral medicines, and
who are failing their current antiretroviral therapy
HIV-1 is the virus that causes Acquired Immune Deficiency Syndrome (AIDS).
It is not known if this medicine is safe and effective in children.
Before receiving Trogarzo
Before you receive Trogarzo, tell your healthcare provider about all of your medical conditions, including if you:
are pregnant or plan to become pregnant. It is not known if Trogarzo may harm your unborn baby. Tell your healthcare provider if you become pregnant during treatment.
Pregnancy Registry: There is a pregnancy registry for women who take antiretroviral medicines, including Trogarzo during pregnancy. The purpose of this registry is to collect information about the health of you and your baby. Talk with your healthcare provider about how you can take part in this registry.
are breastfeeding or plan to breastfeed. Do not breastfeed if you are receiving Trogarzo.

You should not breastfeed if you have HIV-1 because of the risk of passing HIV-1 to your baby.
It is not known if Trogarzo passes into breast milk.

Talk with your healthcare provider about the best way to feed your baby during treatment.
Tell your healthcare provider about all the medicines you take, including prescription and over-thecounter medicines, vitamins, and herbal supplements.
How will I receive Trogarzo?
You will receive Trogarzo by your healthcare provider as an infusion given into your vein over 15 to 30 minutes. A healthcare provider will monitor you during the infusion and for a period of time after your infusion.
You will receive an infusion every two weeks.
It is important that you receive Trogarzo every two weeks as instructed by your healthcare provider. Do not change the schedule of your infusions or any of your antiretroviral medicines without talking to your healthcare provider first.
Tell your healthcare provider right away if you stop receiving the infusions or stop taking any other antiretroviral medicines.
Trogarzo side effects
Trogarzo can cause serious side effects, including:
Changes in your immune system (Immune Reconstitution Inflammatory Syndrome) can happen when you start taking HIV-1 medicines. Your immune system might get stronger and begin to fight infections that have been hidden in your body for a long time. Tell your health care provider right away if you start having new symptoms after receiving Trogarzo.
The most common side effects include:
diarrhea
dizziness
nausea
rash
These are not all the possible side effects. Call your doctor for medical advice about side effects. You may report side effects to FDA at 1-800­ FDA-1088. You may also report side effects to at 1-833-23THERA (1-833-238-4372).
See also: Side effects (in more detail)
General information about the safe and effective use of Trogarzo
Medicines are sometimes prescribed for purposes other than those listed in a Patient Information leaflet. You can ask your healthcare provider for information that is written for health professionals.
What are the ingredients in Trogarzo?
Active ingredient: ibalizumab-uiyk
Inactive ingredients: L-histidine, polysorbate 80, sodium chloride, and sucrose.
Trogarzo does not contain any preservative.
Further information
Always consult your healthcare provider to ensure the information displayed on this page applies to your personal circumstances.
More about Trogarzo (ibalizumab)
Consumer resources
Related treatment guides