Addyi Explained:
Medical Breakthrough or Marketing Marvel?
Medically reviewed by L. Anderson, PharmD. Last updated on Aug 24, 2018.
Is Addyi Just a Pink Viagra?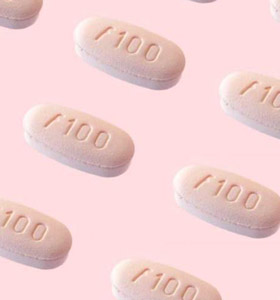 Some drugs always make the top headlines, so you've probably heard about Addyi by now.
It's also known generically as flibanserin and was approved by the FDA in August 2015 to treat hypoactive sexual desire disorder (HSDD) in premenopausal women. That's just another of way saying it boosts sex drive (libido) in certain women. It is the first such drug approved for this use.
It is not a "female Viagra" or a "pink Viagra", as you may have heard. In fact, it works very differently from the erectile dysfunction (ED) class of drugs used in men like Viagra or Cialis.
Addyi works to balance brain chemicals (neurotransmitters) that may be responsible for the lowered sex drive in some women.
ED drugs like Viagra increase smooth muscle relaxation and the inflow of blood to the corpus cavernosa in the penis.
HSDD is the most common type of female sexual dysfunction, affecting roughly 6 million premenopausal women in the U.S.
More About How Addyi Works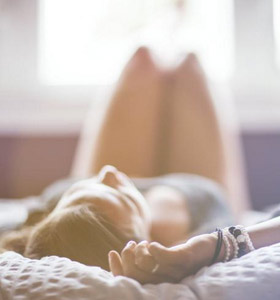 Drugs always seem to be in complicated drug classes, and Addyi is, too.
Addyi is a non-hormonal, multifunctional serotonin agonist antagonist (MSAA). Addyi corrects an imbalance of the neurotransmitters (brain chemicals) dopamine and norepinephrine (both responsible for sexual excitement), while decreasing levels of serotonin (responsible for sexual satiety/inhibition), although the exact mechanism is not known, according to FDA.
Don't get caught up in all the specifics, however. The takeaway from all of this? Addyi works in the brain and many of it's side effects, like dizziness and drowsiness, are due to it's central nervous system action there, too.
Is Addyi Effective?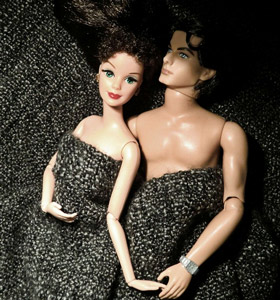 The answer to this question may depend upon who you ask.
The effectiveness of Addyi was evaluated in three 24-week clinical trials in 2,400 premenopausal women with HSDD. On average, taking Addyi increased the number of satisfying sexual events by 0.5 to 1 additional event per month over placebo. Roughly 10% more Addyi-treated patients than placebo-treated patients reported meaningful improvements in satisfying sexual events, sexual desire or distress.
But a 2016 study in JAMA Internal Medicine found that effectiveness was even lower: treatment with Addyi, on average, resulted in only one-half additional satisfying sexual event per month while significantly increasing the risk of some troublesome side effects, like:
dizziness
somnolence (drowsiness)
nausea
fatigue.
However, there may be a certain subset of women who have significant success with Addyi to boost their libido. Discuss with your doctor if a trial of Addyi is a wise option for you.
Am I a Candidate for Addyi?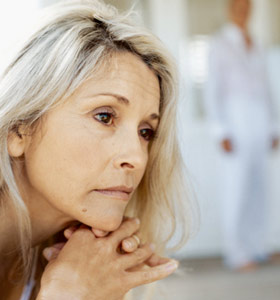 Addyi is approved by the FDA (with restrictions) to treat acquired, generalized hypoactive sexual desire disorder (HSDD) in premenopausal women. It's not used to boost sex drive in postmenopausal women or in men.
HSDD is acquired if you previously had normal sexual desires, and it's generalized when your low libido occurs no matter the sexual activity or partner. There are other prerequisites to be a candidate for Addyi, too: your low libido must also cause marked distress or an interpersonal difficulty.
If your low sex drive is due to:
a co-existing medical or psychiatric condition (for example, depression)
problems with a significant other (husband, partner)
due to side effects of a drug
then Addyi is not for you.
What's the History Behind Addyi?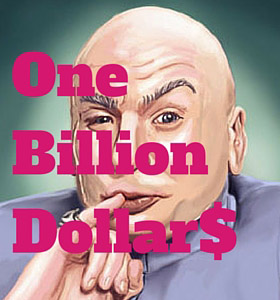 Originally, flibanserin was under research as a depression treatment. When FDA rejected the drug for libido in 2010, Boehringer Ingelheim unloaded the drug to Sprout Pharmaceuticals.
Under Sprout's development, flibanserin as a treatment for low libido in women was rejected two more times by the FDA. Advisory members stated lack of effectiveness and risky side effects.
However, Sprout forged ahead, rounding out studies, creating "disease awareness" in the general public and with healthcare providers, and continuing to work with FDA to gain Addyi approval.
On August 20, 2015 Valeant Pharmaceuticals acquired Sprout Pharmaceuticals and Addyi for a massive $1 billion in cash, two days after Addyi approval.
Why Was There So Much Buzz With Addyi?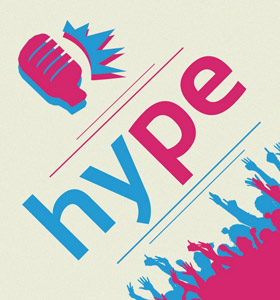 Women's groups heralded the approval of Addyi as finally meeting a significant unmet need.
Based on studies, there may be a small group of women for which this drug is effective. However, if no results are seen after 8 weeks, the drug should be stopped, according to product directions.
Common side effects include dizziness, nausea and sleepiness. The risk of fainting, particularly when combined with alcohol, is also a major concern. Addyi is taken each night, and patients must fully abstain from alcohol use (i.e., 24/7) while using the drug. Why is this? Combining Addyi with alcohol at any time increases the risk of severe low blood pressure and fainting, which is problematic especially if you are driving, doing your work-out, or giving a major presentation.
Some physicians question the real-world possibility of separating sex from alcohol use on a full time basis. Doctors are tasked with assessing this risk in their patients.
Even The Score: Disease Awareness Fast-Tracked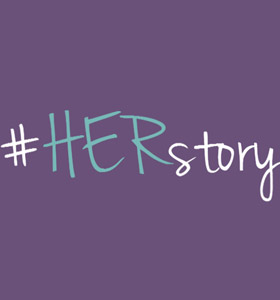 After the second rejection of flibanserin, women's healthcare groups formed "Even the Score", an ad campaign at least partly funded by Addyi's manufacturer.
It's goal: to bring awareness of women's low libido to the forefront, as well as remind the public, and FDA, that men currently had over 26 treatments for sexual dysfunction, while women had zero. Proponents complained of "gender bias" against women.
Drug promotion prior to approval is prohibited, so opponents were outraged that such a "disease awareness" campaign might influence FDA advisory committees.
However, with the first launch, Addyi sales were weak, it was rare that insurance would pay for the drug, and the drug was often difficult for women to access. A second launch and a new marketing campaign in 2018 aims to remedy these problems.
Pick Your Safety Role: Doctor, Pharmacist or Patient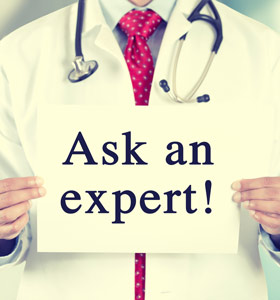 Because of the risk of low blood pressure and fainting when Addyi is combined with alcohol, doctors and pharmacies must complete the REMS online education to become certified and educated to dispense the drug and counsel the patient.
The use of alcohol and the risk for liver disease is a major focus.
Providers must "assess the likelihood of the patient abstaining from alcohol" based on past history.
Pharmacists need to counsel the patient to avoid alcohol when the prescription is dispensed.
Addyi should not be prescribed to patients with liver disease or at risk of certain drug interactions.
Patients should always have an Addyi drug interaction screen done by their pharmacist with new prescription drugs, OTCs or herbal products.
How Do Women Take Addyi?
Addyi is taken as an oral 100 mg dose at bedtime, each night; and yes, it's pink. It's important to follow directions and take the dose just before bed to decrease the risk of injury due to low blood pressure, fainting, and sleepiness. These effects can occur even if Addyi is NOT combined with alcohol. Taken by itslef, Addyi can cause drowsiness.
However, be aware that when it's combined with other drugs that also cause drowsiness -- like some antihistamines, pain pills, anxiety drugs or sedatives -- your sleepiness will be enhanced.
Don't take Addyi during waking hours, as your risk for fainting, injury, and drowsiness is increased. Driving or other hazardous activities should be avoided for at least 6 hours after an Addyi dose.
Nausea, insomnia, and dry mouth are other possible side effects with Addyi.
How Do I Get Addyi?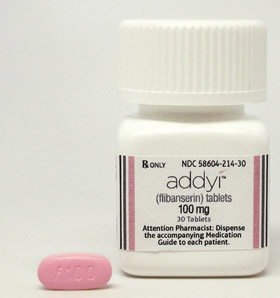 The cost of Addyi is very expensive; over $400 per month if you're paying cash, and that's even using an online coupon. Check with your insurance to see if it's covered; it may not be. However, the manufacturer is offering a special program to women who would like to explore the option of using Addyi.
Sprout Pharmacueticals is now offering Addyi online with free shipping, but first you need to have a telemedicine visit (over the phone) with a US licensed physician.
The telemedicine visit is run through the "Get Addyi Now" online service. The participating healthcare providers are independent and not employees or contractors of Sprout Pharmaceuticals.
The telemedicine visit will allow you to confidently discuss with the doctor if Addyi is right for you, but there is a $75 consult fee.
You may be able to get Addyi for a $25 copay per month if you have insurance that covers the cost of Addyi.
If your insurance does not cover Addyi, or if you're uninsured and must pay cash, the manufacturer states you'll never pay more than $99 per month going through their home delivery service.
If you prefer not to use telemedicine, you can always see a healthcare provider in person to discuss Addyi.
Another HSDD Agent in the Pipeline: Bremelanotide
Addyi has to be taken daily, with the significant possibility of side effects like fainting, which can be worsened with alcohol consumption. Some women may not like this risk.
There is a new investigational agent in the pipeline for HSDD. Bremelanotide is a melanocortin receptor agonist in development for the treatment of hypoactive sexual desire disorder (HSDD) in premenopausal women. Bremelanotide, from Palatin Technologies, Inc., is a first-in-class agent thought to activate endogenous melanocortin pathways involved in sexual desire and response.
However, bremelanotide is an injection. Women would give themselves a subcutaneous shot (under the skin) using an auto-injector on an as-needed basis, as opposed to taking a daily pill like Addyi.
In Phase 3 studies, bremelanotide has met the pre-specified efficacy endpoints of median improvement in desire and decrease in distress associated with low sexual desire as measured using validated patient-reported outcome instruments. Nearly 80% of women who completed the randomized efficacy portion of the study elected to remain in the open-label portion of the study to evaluate side effects.
Common mild-to-moderate side effects with bremelanotide included nausea, flushing, and headache.
It is expected the FDA woud complete the review of the bremelanotide NDA on or before March 23, 2019.
Addyi: The Bottom Line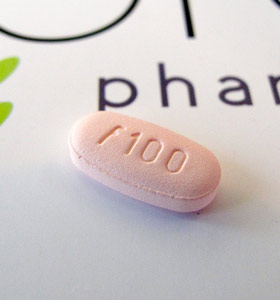 Still thinking about trying Addyi? It's important to understand this drug before you start taking it.
Fully read the FDA-approved Medication Guide and ask your doctor or pharmacist any questions you have. There are many restrictions with this drug, so be sure you follow them.
Also, be sure you are an appropriate candidate for Addyi, and understand that it's not effective in all women. If you have marital or relationship problems, mental health issues, or lack of sex drive due to a medication, Addyi is not for you; other medical options or counseling may be the better answer.
However, for women that are candidates for Addyi and that have success with the drug, it might be the answer they are seeking.
Finished: Addyi Explained: Medical Breakthrough or Marketing Marvel?
NEXT UP
You know the commercials. Attractive older couples, on the beach, who just happen to have two antique tubs for soaking. In all reality, PDE5 inhibitors have been a major therapeutic…
DON'T MISS
Osteoporosis is a condition where bones become weak and brittle and can easily break. Although more often diagnosed in older women, osteoporosis can affect anyone but there are several lifestyle changes you can make to keep your bones in the best health possible.
Sources
Bremelanotide Approval Status. Drugs.com. Accessed August 24, 2018 at https://www.drugs.com/history/bremelanotide.html
Cohen J. Female Sex Drive Booster Addyi Is Back, But Will Second Time Around Be Different? Forbes. June 18, 2018. Accessed August 23, 2018 at https://www.forbes.com/sites/joshuacohen/2018/06/18/female-sex-drive-booster-addyi-is-back-but-will-second-time-around-be-different/#6895162f794d
Jaspers L, Feys F, Bramer WM, et al. Efficacy and Safety of Flibanserin for the Treatment of Hypoactive Sexual Desire Disorder in Women: A Systematic Review and Meta-analysis. JAMA Intern Med. 2016;176(4):453–462. Accessed August 24, 2018 at https://www.ncbi.nlm.nih.gov/pubmed/26927498
U.S. Food and Drug Administration (FDA). Drugs@FDA. Addyi. Accessed August 24, 2018 at http://www.accessdata.fda.gov/scripts/cder/drugsatfda/index.cfm?fuseaction=Search.DrugDetails.
Addyi Prescribing Information. Sprout Pharmaceuticals. Revised 05/2018. Accessed August 24, 2018 at https://www.drugs.com/pro/addyi.html
Pollack A. FDA Approves Addyi, a Libido Pill for Women. The New York Times. Accessed August 24, 2018 at http://www.nytimes.com/2015/08/19/business/fda-approval-addyi-female-viagra.html
FDA Briefing Documents. Joint Meeting of the Bone, Reproductive and Urologic Drugs Advisory Committee (BRUDAC) and the Drug Safety and Risk Management (DSaRM) Advisory Committee. Flibanserin. June 4, 2015.
LaMattina J. Why Is No One Buying 'Pink Viagra'? Forbes. March 19, 2016. Accessed August 24, 2018 at https://www.forbes.com/sites/johnlamattina/2016/03/09/where-are-all-the-women-with-arousal-disorder/#5f6334e334b9
Further information
Always consult your healthcare provider to ensure the information displayed on this page applies to your personal circumstances.