Raxibacumab
Date of Approval: December 14, 2012
Company: GlaxoSmithKline
Treatment for: Inhalational Anthrax
FDA Approves Raxibacumab
The U.S. Food and Drug Administration (FDA) has approved raxibacumab for the treatment of adult and pediatric patients with inhalational anthrax due to Bacillus anthracis in combination with appropriate antibacterial drugs and for prophylaxis of inhalational anthrax when alternative therapies are not available or are not appropriate.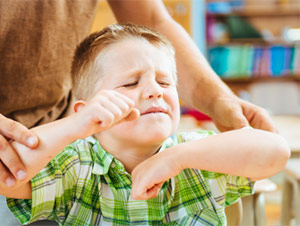 Raxibacumab Patient Information
What is Raxibacumab?
Raxibacumab is a prescription medicine used along with antibiotic medicines to treat people with inhalational anthrax. Raxibacumab can also be used to prevent anthrax disease when there are no other treatment options.
The effectiveness of raxibacumab has been studied only in animals with inhalational anthrax. There have been no studies in people who have inhalational anthrax.
The safety of raxibacumab was studied in healthy adults. There have been no studies of raxibacumab in children 16 years of age and younger.
Raxibacumab is not used for prevention or treatment of anthrax meningitis.
Before you receive Raxibacumab
Before you receive raxibacumab, tell your healthcare provider about all of your medical conditions, including if you are:
allergic to any of the ingredients in raxibacumab. See the end of this leaflet for a list of the ingredients in Raxibacumab.
allergic to diphenhydramine (Benadryl).
pregnant or planning to become pregnant. It is not known if Raxibacumab will harm your unborn baby.
breastfeeding or plan to breastfeed. It is not known if Raxibacumab passes into your breast milk. You and your healthcare provider should decide if you will receive Raxibacumab or breastfeed.
Tell your healthcare provider about all the medicines you take, including prescription and non-prescription medicines, vitamins, and herbal supplements.
How will I receive Raxibacumab?
You will be given one dose of raxibacumab by a healthcare provider through a vein (IV or intravenous infusion). It takes about 2 hours to give you the full dose of medicine.
Your healthcare provider should give you a medicine called diphenhydramine (Benadryl) before you receive raxibacumab to help reduce your chances of developing a skin reaction from raxibacumab. Benadryl may be given to you to take by mouth or through a vein.
Benadryl may make you sleepy, and you should use caution if you will be driving or operating equipment.
Raxibacumab side effects
Raxibacumab may cause serious side effects, including:
infusion reactions. Tell your healthcare provider right away if you have rash, hives, or itching while receiving raxibacumab.

The most common side effects of Raxibacumab include rash, pain in your arms or legs, itchiness, and sleepiness.

Tell your healthcare provider if you have any side effect that bothers you or that does not go away. These are not all the possible side effects of raxibacumab. For more information, ask your healthcare provider.

Call your healthcare provider for medical advice about side effects. You may report side effects to FDA at 1-800-FDA-1088. For more information go to dailymed.nlm.nih.gov.

See also: Side effects (in more detail)

General information about the safe and effective use of Raxibacumab

This patient information leaflet summarizes the most important information about Raxibacumab. If you would like more information, talk to your healthcare provider. You can ask your pharmacist or healthcare provider for information about Raxibacumab that is written for health professionals.

What are the ingredients in Raxibacumab?

Active ingredient: raxibacumab

Inactive ingredients: citric acid, glycine, polysorbate 80, sodium citrate, and sucrose
More about raxibacumab
Consumer resources
Professional resources
Related treatment guides