Qutenza
Generic Name: capsaicin
Date of Approval: November 16, 2009
Company: NeurogesX, Inc. Treatment for: Postherpetic Neuralgia
FDA Approves Qutenza
The U.S. Food and Drug Administration (FDA) has approved Qutenza (capsaicin) 8% patch for the management of neuropathic pain due to postherpetic neuralgia (PHN), the nerve pain which can follow shingles. Qutenza delivers a synthetic form of capsaicin, the substance in chili peppers that gives them their heat sensation, through a dermal delivery system, providing up to 12 weeks of reduced pain following a single one-hour application.
Qutenza works by targeting certain pain nerves in the area of skin where pain is being experienced. The Qutenza patch is applied by a physician or a healthcare professional. Clinical studies have shown that PHN pain can be reduced for up to 12 weeks following a single one-hour treatment. Up to four patches may be used and patches may be cut to conform to the size and shape of the painful area. Qutenza is a locally-acting, non-narcotic medication that is unlikely to cause drowsiness or have drug-drug interactions. Treatment with Qutenza may be repeated every three or more months as warranted by the return of pain.
In clinical trials, the most common adverse reactions were application site redness, pain, itching, and papules. The majority of these reactions were transient and self limited. Among patients treated with Qutenza, one percent discontinued prematurely due to an adverse event. Serious adverse reactions included application site pain and increased blood pressure. Increases in blood pressure occurred during or shortly after exposure to Qutenza. The changes were on average less than 10 mm Hg, although some patients had greater increases and these changes lasted for approximately two hours after patch removal.
Indications and Usage
Qutenza is a TRPV1 channel agonist indicated for the management of neuropathic pain associated with postherpetic neuralgia (PHN).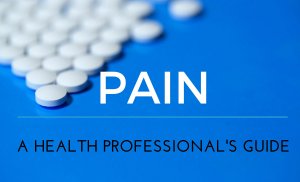 Dosage and Administration
Only physicians or health care professionals under the close supervision of a physician are to administer Qutenza.
Do not use Qutenza on broken skin.
Apply Qutenza to the most painful skin areas, using up to four patches.
Apply Qutenza for 60 minutes and repeat every 3 months or as warranted by the return of pain (not more frequently than every three months).
Use only nitrile (not latex) gloves when handling Qutenza and when cleaning treatment areas.
Before patch application, a physician must identify and mark the painful area, including areas of hypersensitivity and allodynia.
Apply a topical anesthetic before Qutenza application.
Apply Qutenza by placing on the skin while slowly removing the release liner from underneath.
Remove the Qutenza patches by gently and slowly rolling them inward.
After removal of Qutenza, apply Cleansing Gel for one minute and then remove it with a dry wipe.
Treat acute pain during and following the procedure with local cooling and/or analgesics.
Dispose of patches and other treatment materials immediately after use in accordance with local biomedical waste procedures.
The treated area may be sensitive for a few days to heat (e.g., hot showers/baths, direct sunlight, vigorous exercise).
Dosage Forms and Strengths
Qutenza patch contains 8% capsaicin (640 mcg/cm2). Each patch contains a total of 179 mg of capsaicin.
Contraindications
None
Warnings and Precautions
Do not use near eyes or mucous membranes.
Inhalation of airborne capsaicin can result in coughing or sneezing.
If irritation of eyes or airway occurs, remove the affected individual from the vicinity of Qutenza and flush the mucous membranes or eyes with water. If skin not intended to be treated comes into contact with Qutenza, apply Cleansing Gel and then wipe off with dry gauze.
Transient increases in blood pressure may occur in patients during and shortly after the Qutenza treatment. Monitor blood pressure during and following the treatment procedure. For those patients who require the use of opioids to treat pain during or following the procedure, their ability to perform potentially hazardous activities such as driving or operating machinery may be affected.
Qutenza Side Effects
The most common adverse reactions (≥ 5% and greater than control) are application site erythema, application site pain, application site pruritus and application site papules.
To report SUSPECTED ADVERSE REACTIONS, contact NeurogesX at 1-877-900-NGSX (6479) or FDA at 1-800-FDA-1088 or www.fda.gov/medwatch.
See also: Side effects (in more detail)
Qutenza Information for Patients
Inform patients that exposure of the skin to Qutenza may result in transient erythema and burning sensation. Instruct patients not to touch the patch and that if they accidentally touch the Qutenza patch it may burn and/or sting.
Instruct patients that if irritation of eyes or airways occurs, or if any of the side effects become severe, to notify their doctor immediately.
Inform patients that the treated area may be sensitive to heat (e.g., hot showers/bath, direct sunlight, vigorous exercise) for a few days following treatment.
Inform patients that they may be given medication to treat acute pain during and after the Qutenza application procedure. Some of these medications, such as opioids, may affect the ability to perform potentially hazardous activities such as driving or operating machinery.
Inform patients that as a result of treatment-related increases in pain, small transient increases in blood pressure may occur during and shortly after Qutenza treatment and that blood pressure will be monitored during the treatment procedure. Instruct patients to inform the physician if they have experienced any recent cardiovascular event.
Instruct patients to notify their physician if they are pregnant or breast feeding.