Sulfur and Sulfacetamide
Pronunciation
(SUL fur & sul fa SEE ta mide)
Index Terms
Sodium Sulfacetamide and Sulfur
Sulfacetamide and Sulfur
Sulfur and Sulfacetamide Sodium
Dosage Forms
Excipient information presented when available (limited, particularly for generics); consult specific product labeling. [DSC] = Discontinued product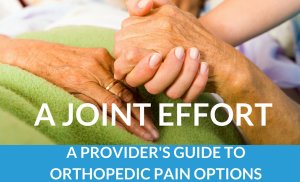 Cleanser, topical: Sulfur 2% and sulfacetamide sodium 10% (227 g), Sulfur 4.8% and sulfacetamide sodium 9.8% (285 g), Sulfur 5% and sulfacetamide sodium 10% (170 g, 340 g)
AVAR: Sulfur 5% and sulfacetamide sodium 10% (227 g) [contains benzyl alcohol]
AVAR LS: Sulfur 2% and sulfacetamide sodium 10% (227 g) [contains benzyl alcohol]
Plexion: Sulfur 4.8% and sulfacetamide sodium 9.8% (285 g) [contains benzyl alcohol]
Prascion: Sulfur 5% and sulfacetamide sodium 10% (170 g, 340 g)
Rosanil: Sulfur 5% and sulfacetamide sodium 10% (170 g)
Cream, topical: Sulfur 2% and sulfacetamide sodium 10% (57 g), Sulfur 4.8% and sulfacetamide sodium 9.8% (57 g), Sulfur 5% and sulfacetamide sodium 10% (28 g)
AVAR-e: Sulfur 5% and sulfacetamide sodium 10% (45 g [DSC], 57 g) [contains benzyl alcohol]
AVAR-e Green: Sulfur 5% and sulfacetamide sodium 10% (45 g [DSC], 57 g) [contains benzyl alcohol; color corrective cream]
AVAR-e LS: Sulfur 2% and sulfacetamide sodium 10% (45 g [DSC], 57 g) [contains benzyl alcohol]
Clenia: Sulfur 5% and sulfacetamide sodium 10% (28 g) [DSC]
Plexion: Sulfur 4.8% and sulfacetamide sodium 9.8% (57 g) [contains benzyl alcohol]
Prascion RA: Sulfur 5% and sulfacetamide sodium 10% (45 g) [contains benzyl alcohol and sunscreen]
SSS 10-5: Sulfur 5% and sulfacetamide sodium 10% (28 g)
Virti-sulf: Sulfur 5% and sulfacetamide sodium 10% (28 g) [DSC]
Foam, topical: Sulfur 5% and sulfacetamide sodium 10% (60 g)
AVAR: Sulfur 5% and sulfacetamide sodium 9.5% (100 g) [contains benzyl alcohol]
AVAR LS: Sulfur 2% and sulfacetamide sodium 10% (100 g) [contains benzyl alcohol]
Clarifoam EF: Sulfur 5% and sulfacetamide sodium 10% (60 g [DSC], 100 g [DSC])
SSS 10-5: Sulfur 5% and sulfacetamide sodium 10% (60 g, 100 g)
Gel, topical: Sulfur 5% and sulfacetamide sodium 10% (45 g)
Lotion, topical: Sulfur 4.8% and sulfacetamide sodium 9.8% (57 g)
Plexion: Sulfur 4.8% and sulfacetamide sodium 9.8% (57 g) [contains benzyl alcohol]
Pad, topical [cleansing cloth]: Sulfur 4% and sulfacetamide sodium 10% (60s)
Avar: Sulfur 5% and sulfacetamide sodium 9.5% (30s, 60s)
Avar LS: Sulfur 2% and sulfacetamide sodium 10% (30s, 60s)
Plexion: Sulfur 4.8% and sulfacetamide sodium 9.8% (60s) [contains benzyl alcohol]
Prascion FC: Sulfur 5% and sulfacetamide sodium 10% (30s [DSC], 60s [DSC])
Rosula: Sulfur 5% and sulfacetamide sodium 10% (30s, 60s)
Sumaxin: Sulfur 4% and sulfacetamide sodium 10% (60s) [contains aloe]
Suspension, topical: Sulfur 4% and sulfacetamide sodium 8% (473 mL), sulfur 5% and sulfacetamide sodium10% (30 g)
SulfaCleanse 8/4: Sulfur 4% and sulfacetamide sodium 8% (473 mL) [contains aloe]
Sumaxin TS: Sulfur 4% and sulfacetamide sodium 8% (473 mL) [contains aloe]
Wash, topical: Sulfur 4% and sulfacetamide sodium 9% (480 mL); Sulfur 4.5% and sulfacetamide sodium 9% (454 g)
BP 10-1: Sulfur 1% and sulfacetamide sodium 10% (170 g)
BP Cleansing Wash: Sulfur 5% and sulfacetamide sodium 10% (480 mL) [contains urea]
Rosula Wash: Sulfur 4.5% and sulfacetamide sodium 10% (340.2 g)
Sumaxin: Sulfur 4% and sulfacetamide sodium 9% (473 mL) [contains aloe]
Zencia: Sulfur 4% and sulfacetamide sodium 9% (480 mL) [contains aloe]
Wash, topical [emulsion-based]:
BP Cleansing Wash: Sulfur 4% and sulfacetamide sodium 10% (473 mL) [contains urea]
Claris: Sulfur 4% and sulfacetamide sodium 10% (473 mL) [contains urea 10%] [DSC]
Sumadan: Sulfur 4.5% and sulfacetamide sodium 9% (454 g)
Sumadan XLT: Sulfur 4.5% and sulfacetamide sodium 9% (454 g) [packaged in a kit with Niseko sunscreen SPF 25]
Brand Names: U.S.
AVAR
AVAR LS
AVAR-e
AVAR-e Green
AVAR-e LS
BP 10-1
BP Cleansing Wash
Clarifoam EF [DSC]
Claris [DSC]
Clenia [DSC]
Plexion
Prascion
Prascion FC [DSC]
Prascion RA
Rosanil
Rosula Wash
SSS 10-5
SulfaCleanse 8/4
Sumadan
Sumadan XLT
Sumaxin
Sumaxin TS
Verti-sulf [DSC]
Zencia
Pharmacologic Category
Acne Products
Antibiotic, Sulfonamide Derivative
Antiseborrheic Agent, Topical
Topical Skin Product, Acne
Pharmacology
Sulfacetamide, an antibacterial agent that competitively antagonizes para-aminobenzoic acid, a component essential for bacterial growth. Sulfur is a keratolytic. Used in combination to inhibit the growth of P. acnes.
Absorption
Sulfur, topical: ~1%
Use: Labeled Indications
Aid in the treatment of acne vulgaris, acne rosacea, and seborrheic dermatitis
Contraindications
Hypersensitivity to sulfur, sulfonamides, or any component of the formulation; kidney disease
Note: Although the FDA approved product labeling states this medication is contraindicated with other sulfonamide-containing drug classes, the scientific basis of this statement has been challenged. See "Warnings/Precautions" for more detail.
Dosing: Adult
Acne vulgaris, acne rosacea, seborrheic dermatitis: Topical: Apply in a thin film 1-3 times/day. Cleansing products should be used 1-2 times/day.
Dosing: Geriatric
Refer to adult dosing.
Dosing: Pediatric
Children ≥12 years: Refer to adult dosing.
Dosing: Renal Impairment
Use is contraindicated.
Dosing: Hepatic Impairment
No dosage adjustment provided in manufacturer's labeling.
Reconstitution
Sulfacet-R: Prior to dispensing, mix sulfacetamide into bottle containing sulfur. Shake well or stir with glass rod.
Administration
Avoid contact with eyes, lips and mucous membranes.
Cleanser: Apply to wet skin and massage gently into skin working into full lather; rinse thoroughly and pat dry.
Storage
Store at controlled room temperature; do not freeze.
Drug Interactions
BCG (Intravesical): Antibiotics may diminish the therapeutic effect of BCG (Intravesical). Avoid combination
BCG Vaccine (Immunization): Antibiotics may diminish the therapeutic effect of BCG Vaccine (Immunization). Monitor therapy
Sodium Picosulfate: Antibiotics may diminish the therapeutic effect of Sodium Picosulfate. Management: Consider using an alternative product for bowel cleansing prior to a colonoscopy in patients who have recently used or are concurrently using an antibiotic. Consider therapy modification
Adverse Reactions
Frequency not defined, but reactions are reported to be rare.
Central nervous system: Drug fever
Dermatologic: Contact dermatitis, erythema, exfoliative dermatitis, pruritus, Stevens-Johnson syndrome, xeroderma
Hematologic & oncologic: Agranulocytosis, hemolytic anemia (acute), immune thrombocytopenia
Hepatic: Jaundice
Local: Local irritation
Warnings/Precautions
Concerns related to adverse effects:
• Autoimmune diseases: Cases of drug-induced systemic lupus erythematosus (SLE) have been reported, including a fatal outcome.
• Blood dyscrasias: Severe reactions including agranulocytosis, aplastic anemia and other blood dyscrasias have occurred with sulfonamides (regardless of route).
• Dermatologic reactions: Severe reactions including Stevens-Johnson syndrome and toxic epidermal necrolysis have occurred with sulfonamides (regardless of route).
• Hepatic necrosis: Fatalities associated with fulminant hepatic necrosis have occurred with sulfonamides (regardless of route).
• Hypersensitivity reactions: Rarely, systemic hypersensitivity reactions may occur; use caution if applying to denuded or abraded skin.
• Sulfonamide ("sulfa") allergy: Traditionally, concerns for cross-reactivity have extended to all compounds containing the sulfonamide structure (SO2NH2). An expanded understanding of allergic mechanisms indicates cross-reactivity between antibiotic sulfonamides and nonantibiotic sulfonamides may not occur, or at the very least this potential is extremely low (Brackett 2004; Johnson 2005; Slatore 2004; Tornero 2004). In particular, mechanisms of cross-reaction due to antibody production (anaphylaxis) are unlikely to occur with nonantibiotic sulfonamides and antibiotic sulfonamides. A nonantibiotic sulfonamide compound which contains the arylamine structure and therefore may cross-react with antibiotic sulfonamides is sulfasalazine (Zawodniak 2010). T-cell-mediated (type IV) reactions (eg, maculopapular rash) are less understood and it is not possible to completely exclude this potential based on current insights. In cases where prior reactions were severe (Stevens-Johnson syndrome/TEN), some clinicians choose to avoid exposure to these classes.
Special populations:
• Pediatric: Safety and efficacy have not been established in children <12 years of age.
Dosage form specific issues:
• Sodium metabisulfite: Some products may contain sodium metabisulfite.
Pregnancy Risk Factor
C
Pregnancy Considerations
Reproduction studies with this combination have not been conducted.
Patient Education
• Discuss specific use of drug and side effects with patient as it relates to treatment. (HCAHPS: During this hospital stay, were you given any medicine that you had not taken before? Before giving you any new medicine, how often did hospital staff tell you what the medicine was for? How often did hospital staff describe possible side effects in a way you could understand?)
• Patient may experience dry skin or itching. Have patient report immediately to prescriber severe skin irritation or signs of Stevens-Johnson syndrome/toxic epidermal necrolysis (red, swollen, blistered, or peeling skin [with or without fever]; red or irritated eyes; or sores in mouth, throat, nose, or eyes) (HCAHPS).
• Educate patient about signs of a significant reaction (eg, wheezing; chest tightness; fever; itching; bad cough; blue skin color; seizures; or swelling of face, lips, tongue, or throat). Note: This is not a comprehensive list of all side effects. Patient should consult prescriber for additional questions.
Intended Use and Disclaimer: Should not be printed and given to patients. This information is intended to serve as a concise initial reference for health care professionals to use when discussing medications with a patient. You must ultimately rely on your own discretion, experience, and judgment in diagnosing, treating, and advising patients.
More about sulfacetamide sodium/sulfur topical
Consumer resources
Professional resources
Related treatment guides