Pronunciation
(KROE moe lin)
Index Terms
Crolom
Cromoglicate
Cromoglycic Acid
Cromolyn Sodium
Disodium Cromoglycate
DSCG
Sodium Cromoglicate
Sodium Cromoglycate
Dosage Forms
Excipient information presented when available (limited, particularly for generics); consult specific product labeling.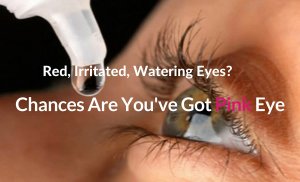 Solution, Ophthalmic, as sodium:
Generic: 4% (10 mL)
Pharmacologic Category
Absorption
~0.03%
Excretion
Urine and feces (equal amounts as unchanged drug); exhaled gases (small amounts)
Onset of Action
Response to treatment: May be seen within a few days; treatment for up to 6 weeks is often required
Half-Life Elimination
80-90 minutes
Use: Labeled Indications
Treatment of vernal keratoconjunctivitis, vernal conjunctivitis, and vernal keratitis
Contraindications
Hypersensitivity to cromolyn or any component of the formulation
Dosing: Adult
Conjunctivitis and keratitis: Ophthalmic: 1-2 drops in each eye 4-6 times/day
Dosing: Geriatric
Refer to adult dosing.
Dosing: Pediatric
Conjunctivitis and keratitis: Ophthalmic: Children >4 years: Refer to adult dosing.
Dosing: Renal Impairment
No dosage adjustment provided in manufacturer's labeling. However, dosage adjustment unlikely due to low systemic absorption.
Dosing: Hepatic Impairment
No dosage adjustment provided in manufacturer's labeling. However, dosage adjustment unlikely due to low systemic absorption.
Storage
Store at room temperature of 15°C to 30°C (59°F to 86°F). Protect from light.
Drug Interactions
There are no known significant interactions.
Adverse Reactions
Frequency not defined.
Ocular: Conjunctival injection, dryness around the eye, edema, eye irritation, immediate hypersensitivity reactions, itchy eyes, puffy eyes, styes, rash, watery eyes
Respiratory: Dyspnea
Warnings/Precautions
Concerns related to adverse effects:
• Anaphylaxis: Severe anaphylactic reactions may occur rarely
Dosage form specific issues:
• Ophthalmic: Transient burning or stinging may occur with ophthalmic use.
Other warnings/precautions:
• Appropriate use: Prophylactic drug with no benefit for acute situations.
• Withdrawal: Caution should be used when withdrawing the drug or tapering the dose as symptoms may reoccur.
Pregnancy Risk Factor
B
Pregnancy Considerations
Adverse events were not observed in animal reproduction studies.
Patient Education
• Discuss specific use of drug and side effects with patient as it relates to treatment. (HCAHPS: During this hospital stay, were you given any medicine that you had not taken before? Before giving you any new medicine, how often did hospital staff tell you what the medicine was for? How often did hospital staff describe possible side effects in a way you could understand?)
• Patient may experience stinging or burning. Have patient report immediately to prescriber shortness of breath, vision changes, eye pain, severe eye irritation, or eye discharge (HCAHPS).
• Educate patient about signs of a significant reaction (eg, wheezing; chest tightness; fever; itching; bad cough; blue skin color; seizures; or swelling of face, lips, tongue, or throat). Note: This is not a comprehensive list of all side effects. Patient should consult prescriber for additional questions.
Intended Use and Disclaimer: Should not be printed and given to patients. This information is intended to serve as a concise initial reference for healthcare professionals to use when discussing medications with a patient. You must ultimately rely on your own discretion, experience and judgment in diagnosing, treating and advising patients.
More about cromolyn ophthalmic
Consumer resources
Professional resources
Related treatment guides