Shark Liver Oil
Scientific names:
Shark liver oil (SLO) is obtained from several species of sharks, including the deep sea shark (
Centrophorus squamosus
), the dogfish shark (
Squalus acanthias
), and the basking shark (
Cetorhinus maximus
).
Efficacy-safety rating:
ÒÒ...Ethno or other evidence of efficacy.
Safety rating:
●
...Little exposure or very minor concerns.
What is Shark Liver Oil?
SLO is commercially produced from several species of deep sea sharks' livers. SLO is a major natural source of squalene, a natural organic compound, and alkyglycerols, compounds that may fight cancer.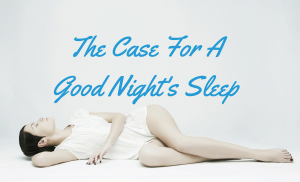 What is it used for?
Traditional/Ethnobotanical uses
In 1916, squalene was isolated from SLO. Initially, SLO was used by Scandinavian fishermen to treat skin conditions, lung ailments, and certain cancers. The oil has been historically used to treat what was referred to as "glandular disease" that today most likely would be called lymphadenopathy. The active components alkylglycerols have been studied in a number of areas, including to stimulate the immune system.
General uses
SLO has been used to help treat cancer, skin conditions, and respiratory ailments, as well as to reduce recurrent mouth ulcers and prevent radiation sickness. However, limited clinical data are available. Alkylglycerols have been studied as an immune system stimulant. Animal data suggest SLO may improve fertility.
What is the recommended dosage?
SLO marketed under the name isolutrol has been studied in a clinical trial of acne at a topical concentration of 0.15 g per 100 mL.
How safe is it?
Contraindications
Contraindications have not yet been identified.
Pregnancy/nursing
Information regarding safety and efficacy in pregnancy and lactation is lacking.
Interactions
None well documented.
Side Effects
Few toxic effects have been reported. SLO supplements may have an unpleasant taste and/or odor. There have been reports of SLO-induced pneumonia in humans and pigs.
Toxicities
No adverse reactions or effects on mortality were noted in rats receiving short- and long-term doses of a fluid extract of SLO at doses 100 to 200 times that of normal human consumption. In Sweden, a SLO product (Ecomer) was prohibited for use by the National Board of Health and Welfare because of suspected negative effects.
References
Shark Liver Oil. Review of Natural Products. Facts & Comparisons [database online]. St. Louis, MO: Wolters Kluwer Health Inc; January 2011.
Copyright © 2009 Wolters Kluwer Health
More about shark liver oil
Professional resources