Hops
Scientific names:
Humulus lupulus
Efficacy-safety rating:
ÒÒ...Ethno or other evidence of efficacy.
Safety rating:
●
...Little exposure or very minor concerns.
What is Hops?
Hops is a perennial climbing vine extensively cultivated worldwide. Male and female flowers are located on separate plants. The cone-shaped fruits (known as strobiles) are collected in the fall and carefully dried. Hops is a member of the Cannabaceae (marijuana) family.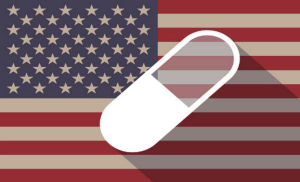 What is it used for?
Traditional/Ethnobotanical uses
Hops have been used for centuries to flavor and preserve beer. The bitter, aromatic taste of beer mostly is due to the hops content. Hops extracts also are used for other flavoring purposes in the food industry. Hops pickers have reported sedation during harvest, and hops flowers have been added to pillows for relief of nervous conditions.
Sedative
Hops often is included in combination with valerian in sleep aids. Observation that hops pickers experienced sedation has prompted investigation. There are no clinical studies to validate this use.
Phytoestrogenic
Estrogenic effects also were observed in evaluation of hops extract for the treatment of menstrual symptoms. There are no clinical studies to validate this use.
Other uses
Hops bitter acids have substantial effects on metabolic enzymes. A comprehensive evaluation of components of hops as a cancer chemoprentative found that it warranted clinical investigation because it had distinct activities at the initiation, promotion, and progression stages of carcinogenesis. There are no clinical studies to validate this use.
Hops bitter acids have antibacterial and antifungal activity important for the preservative function of hops in beer.
What is the recommended dosage?
Hops has been used as a mild sedative or sleep aid, with the dried strobile given in doses of 1.5 to 2 g. An extract combination with valerian, Ze 91019 (ReDormin, Ivel) has been studied at a hops dose of 60 mg for insomnia.
How safe is it?
Contraindications
Contraindications have not yet been identified.
Pregnancy/nursing
Information regarding safety and efficacy in pregnancy and lactation is lacking.
Interactions
None well documented.
Side Effects
There are no reported side effects when used in moderation.
Toxicities
As an historical food constituent, hops has "generally recognized as safe" (GRAS) status by the FDA. However, use of medicinal quantities of hops may pose more risk than common levels of exposure in food use. A wide safety margin for humans has been extrapolated from animal experiments. Malignant hyperthermic reactions have been observed in dogs that consumed boiled hops residue.
References
Hops. Review of Natural Products. factsandcomparisons4.0 [online]. 2004. Available from Wolters Kluwer Health, Inc. Accessed April 17, 2007.
Copyright © 2009 Wolters Kluwer Health
Further information
Always consult your healthcare provider to ensure the information displayed on this page applies to your personal circumstances.
More about hops
Professional resources