Vyxeos (liposomal)
Generic Name: cytarabine and daunorubicin (liposomal) (sye TAR a been and DAW noe ROO bi sin (LYE poe SOE mal))
Brand Name: Vyxeos
Medically reviewed on September 15, 2017.
What is Vyxeos?
Cytarabine and daunorubicin are cancer medicines that interfere with the growth and spread of cancer cells in the body.
Vyxeos is a combination medicine used in adults to treat acute myeloid leukemia that is newly diagnosed.
Vyxeos may also be used for purposes not listed in this medication guide.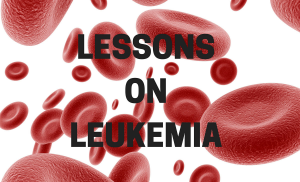 Important Information
This medicine can make it easier for you to bleed. Contact your doctor or seek emergency medical attention if you have easy bruising, unusual bleeding, or any bleeding that will not stop. You may also have bleeding on the inside of your body, such as in your stomach or intestines, or in your brain.
Call your doctor at once if you have: signs of bleeding in your digestive tract--feeling very weak or dizzy, severe stomach pain, black or bloody stools, or if you cough up blood or vomit that looks like coffee grounds; or signs of bleeding in the brain--sudden numbness or weakness (especially on one side of the body), sudden severe headache, or problems with vision or balance.
Before taking this medicine
You should not use this medicine if you are allergic to cytarabine or daunorubicin (DepoCyt, Cerubidine, Daunoxome, and others).
To make sure Vyxeos is safe for you, tell your doctor if you have ever had:
You may need to have a negative pregnancy test before starting this treatment.
Vyxeos can harm an unborn baby. Use effective birth control to prevent pregnancy while you are using this medicine, whether you are a man or a woman. Men should use condoms. This medicine use by either parent may cause birth defects.
Keep using birth control for at least 6 months after your last dose of Vyxeos. Tell your doctor right away if a pregnancy occurs while either the mother or the father is using this medicine.
This medicine may affect fertility (ability to have children) in men. However, it is important to use birth control to prevent pregnancy because Vyxeos may harm the baby if a pregnancy does occur.
It is not known whether Vyxeos passes into breast milk or if it could harm a nursing baby. You should not breast-feed while using this medicine and for at least 2 weeks after your last dose.
How is cytarabine and daunorubicin liposomal given?
The liposomal combination of cytarabine and daunorubicin is not given in the same doses or on the same schedule as other forms of cytarabine or daunorubicin. If you have used either of these medicines before, your dose schedule of Vyxeos may be different.
Before each treatment, you will need blood tests to make sure you do not have conditions that would prevent you from safely receiving Vyxeos.
Your heart, kidney, and liver function may also need to be checked before each dose.
Vyxeos is injected into a vein through an IV. A healthcare provider will give you this injection. The medicine must be given slowly, and the infusion can take at least 90 minutes to complete.
Tell your caregivers if you feel any burning, pain, or swelling around the IV needle when Vyxeos is injected.
Vyxeos is usually given every other day for up to 3 infusions a 5-day treatment cycle. If you need additional treatment cycles, you will need to wait 2 to 8 weeks before you receive the medicine again.
Your doctor will determine how long to treat you with this medicine.
You may be given other medications to help prevent serious side effects or allergic reaction. Keep taking these medicines for as long as your doctor has prescribed.
Tell your doctor if you have any changes in height or weight. Vyxeos doses are based on body surface area (height and weight), and any changes may affect your dose.
This medicine can make it easier for you to bleed. Contact your doctor or seek emergency medical attention if you have easy bruising, unusual bleeding, or any bleeding that will not stop.
What happens if I miss a dose?
Call your doctor for instructions if you miss an appointment for your Vyxeos injection.
What happens if I overdose?
Seek emergency medical attention or call the Poison Help line at 1-800-222-1222.
What should I avoid while receiving Vyxeos?
Follow your doctor's instructions about any restrictions on food, beverages, or activity.
Vyxeos side effects
Get emergency medical help if you have signs of an allergic reaction: hives; difficult breathing; swelling of your face, lips, tongue, or throat.
Vyxeos can make it easier for you to bleed. Call your doctor or seek emergency medical attention if you have:
Call your doctor at once if you have:
Your cancer treatments may be delayed or permanently discontinued if you have certain side effects.
Common side effects may include:
This is not a complete list of side effects and others may occur. Call your doctor for medical advice about side effects. You may report side effects to FDA at 1-800-FDA-1088.
See also: Side effects (in more detail)
What other drugs will affect Vyxeos?
Other drugs may interact with cytarabine and daunorubicin liposomal, including prescription and over-the-counter medicines, vitamins, and herbal products. Tell your doctor about all your current medicines and any medicine you start or stop using.
Further information
Remember, keep this and all other medicines out of the reach of children, never share your medicines with others, and use this medication only for the indication prescribed.
Always consult your healthcare provider to ensure the information displayed on this page applies to your personal circumstances.
Copyright 1996-2018 Cerner Multum, Inc. Version: 1.01.
More about Vyxeos (cytarabine liposomal / daunorubicin liposomal)
Consumer resources
Professional resources
Related treatment guides