Generic Name: metronidazole vaginal (MET roe NYE da zole)
Brand Name: MetroGel-Vaginal, Nuvessa, Vandazole
Medically reviewed on December 11, 2017
What is MetroGel-Vaginal?
Metronidazole is an antibiotic that fights bacteria in the body.
MetroGel-Vaginal (for use in the vagina) is used to treat vaginal infections caused by bacteria.
MetroGel-Vaginal may also be used for purposes not listed in this medication guide.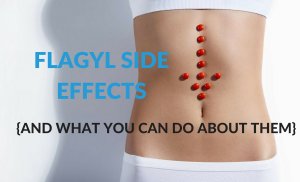 Important Information
Follow all directions on your medicine label and package. Tell each of your healthcare providers about all your medical conditions, allergies, and all medicines you use.
Before taking this medicine
You should not use MetroGel-Vaginal if you are allergic to metronidazole, or if:
To make sure MetroGel-Vaginal is safe for you, tell your doctor if you have:
It is not known whether this medicine will harm an unborn baby. Tell your doctor if you are pregnant.
Metronidazole vaginal can pass into breast milk and may harm a nursing baby. Do not breast-feed within 24 hours after using this medicine. If you use a breast pump during this time, throw out any milk you collect. Do not feed it to your baby.
MetroGel-Vaginal is not approved for use by anyone younger than 18 years old.
How should I use MetroGel-Vaginal?
Follow all directions on your prescription label. Do not use this medicine in larger or smaller amounts or for longer than recommended.
Use this medicine at bedtime.
MetroGel-Vaginal is often given as a single dose. However, you might need to use the medicine for 5 nights in a row. Follow your doctor's dosing instructions very carefully.
Do not take MetroGel-Vaginal by mouth. It is for use only in the vagina.
Read all patient information, medication guides, and instruction sheets provided to you. Ask your doctor or pharmacist if you have any questions.
Gently wash your vaginal area before applying the medicine. Wash your hands before and after handling the medicine tube or vaginal applicator.
Insert the medicine directly into your vagina using the applicator provided.
The single-use applicator is for one use only. Throw the applicator away after one use, even if there is still some medicine left in it after inserting your dose.
If your medicine comes with only one plastic applicator, wash and rinse the applicator after each use. Throw away the applicator after you are finished using this medicine.
Use this medicine for the full prescribed length of time. Your symptoms may improve before the infection is completely cleared. Skipping doses may also increase your risk of further infection that is resistant to antibiotics.
You may need to use a sanitary napkin during treatment, but do not use a tampon. Do not use a douche or other vaginal product while using MetroGel-Vaginal.
This medicine can cause unusual results with certain medical tests. Tell any doctor who treats you that you are using MetroGel-Vaginal.
Call your doctor if your symptoms do not improve, or if they get worse.
MetroGel-Vaginal will not treat a vaginal yeast infection. You may even develop a new vaginal yeast infection after using this medicine. Watch for symptoms such as itching or discharge during or after treatment with this medicine.
Store at room temperature away from moisture or heat. Do not allow the medicine to freeze.
What happens if I miss a dose?
Use the missed dose as soon as you remember. Skip the missed dose if it is almost time for your next scheduled dose. Do not use extra medicine to make up the missed dose.
What happens if I overdose?
An overdose of MetroGel-Vaginal is not expected to be dangerous. Seek emergency medical attention or call the Poison Help line at 1-800-222-1222 if anyone has accidentally swallowed the medication.
What should I avoid while using metronidazole vaginal?
While you are using MetroGel-Vaginal and for 24 hours after your last dose: Avoid drinking alcohol or consuming foods or other products that contain alcohol or propylene glycol. Check the ingredient label of all foods and beverages you consume.
Avoid wearing tight-fitting, synthetic clothing such as nylon underwear or panty hose that does not allow air circulation. Wear loose-fitting clothing made of cotton and other natural fibers until your infection is healed.
Avoid getting this medicine in your eyes, nose, or mouth. Rinse with water if this medicine gets into any of these areas.
Avoid having sex until your vaginal infection has been completely treated.
MetroGel-Vaginal side effects
Get emergency medical help if you have signs of an allergic reaction: hives; difficult breathing; swelling of your face, lips, tongue, or throat.
Rare but serious side effects may include:
Call your doctor at once if you have new or worsening vaginal symptoms.
Common side effects may include:
This is not a complete list of side effects and others may occur. Tell your doctor about any unusual or bothersome side effect. You may report side effects to FDA at 1-800-FDA-1088.
See also: Side effects (in more detail)
What other drugs will affect MetroGel-Vaginal?
Tell your doctor about all your current medicines and any you start or stop using, especially:
This list is not complete. Other drugs may interact with metronidazole vaginal, including prescription and over-the-counter medicines, vitamins, and herbal products. Not all possible interactions are listed in this medication guide.
Further information
Remember, keep this and all other medicines out of the reach of children, never share your medicines with others, and use this medication only for the indication prescribed.
Always consult your healthcare provider to ensure the information displayed on this page applies to your personal circumstances.
Copyright 1996-2018 Cerner Multum, Inc. Version: 6.01.