Generic Name: everolimus (Afinitor) (E ver OH li mus (a FIN i tor))
Brand Name: Afinitor, Afinitor Disperz
What is everolimus (Afinitor)?
Everolimus is a cancer medicine that interferes with the growth of cancer cells and slows their spread in the body.
The Afinitor brand of everolimus is used to treat certain types of kidney cancer, breast cancer, or brain tumor. Afinitor is also used to treat certain types of advanced or progressive tumors of the stomach, intestines, or pancreas. Afinitor is usually given after other treatments have been tried without success.
Afinitor is also used to treat non-cancerous (benign) tumors of the kidney in people with a certain genetic condition called tuberous sclerosis complex.
This medication guide provides information about the Afinitor brand of everolimus. Zortress is another brand of everolimus used to prevent organ rejection after a kidney transplant.
Everolimus may also be used for purposes not listed in this medication guide.
What is the most important information I should know about Afinitor?
Afinitor can cause serious and sometimes fatal side effects. Call your doctor right away if you have symptoms such as: fever, chills, joint pain, cough, chest pain, wheezing, trouble breathing, swelling, little or no urinating, loss of appetite, dark urine, yellowing of your skin or eyes, or upper stomach pain.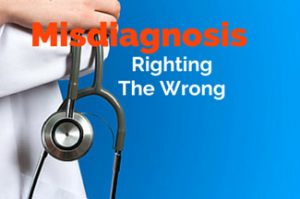 What should I discuss with my health care provider before taking Afinitor?
You should not use this medicine if you are allergic to everolimus, sirolimus (Rapamune), tacrolimus (Prograf), or temsirolimus (Torisel).
To make sure Afinitor is safe for you, tell your doctor if you have:
an active infection, or history of chronic infections;

liver disease, or a history of hepatitis B;

kidney disease;

diabetes or high blood sugar;

high cholesterol;

if you are scheduled to receive any vaccine; or

if you also take an "ACE inhibitor" heart or blood presure medication, such as benazepril, captopril, enalapril, fosinopril, lisinopril, moexipril, perindopril, quinapril, ramipril, or trandolapril.
Do not take Afinitor if you are pregnant. It could harm the unborn baby. Use effective birth control to prevent pregnancy while you are using this medicine and for at least 8 weeks after your treatment ends.
Afinitor can affect fertility (your ability to have children), whether you are a man or a woman.
It is not known whether everolimus passes into breast milk or if it could harm a nursing baby. You should not breast-feed while you are taking everolimus.
How should I take Afinitor?
Follow all directions on your prescription label. Your doctor may occasionally change your dose to make sure you get the best results. Do not take this medicine in larger or smaller amounts or for longer than recommended.
Everolimus should be taken at the same time each day. You may take everolimus with or without food, but take it the same way each time.
Do not take an Afinitor regular tablet together with an Afinitor dispersible tablet. Use only one form of this medicine.
Take the Afinitor regular tablet with a full glass of water. Do not crush, chew, or break the tablet. Swallow the pill whole.
Do not swallow the dispersible tablet (Afinitor Disperz) whole. Place it into about 2 tablespoons of water and allow the tablet to disperse in the liquid for at least 3 minutes. Stir gently and drink this mixture right away. The dispersed tablet may also be taken with an oral syringe. Wear latex gloves while handling the Afinitor Disperz tablet.
Read all patient information, medication guides, and instruction sheets provided to you. Ask your doctor or pharmacist if you have any questions.
Afinitor can lower blood cells that help your body fight infections and help your blood to clot. This can make it easier for you to bleed from an injury or get sick from being around others who are ill. Your blood may need to be tested often.
If you have ever had hepatitis B, Afinitor can cause this condition to come back or get worse. You will need frequent blood tests to check your liver function during treatment and for several months after you stop using this medicine.
If you need surgery, tell the surgeon ahead of time that you are using Afinitor. Your surgical incisions or other wounds may take longer to heal while you are taking this medicine.
Store at room temperature in the original container, away from moisture, heat, and light. Keep each tablet in its blister pack until you are ready to take it.
What happens if I miss a dose?
Take the missed dose as soon as you remember. If you are more than 6 hours late, skip the missed dose. Do not take extra medicine to make up the missed dose.
What happens if I overdose?
Seek emergency medical attention or call the Poison Help line at 1-800-222-1222.
What should I avoid while taking Afinitor?
If you develop mouth sores or ulcers, avoid using mouthwashes or applying medicines that contain alcohol, peroxide, iodine, or thyme.
Do not receive a "live" vaccine while using Afinitor, and avoid coming into contact with anyone who has recently received a live vaccine. There is a chance that the virus could be passed on to you. Live vaccines include measles, mumps, rubella (MMR), rotavirus, typhoid, yellow fever, varicella (chickenpox), zoster (shingles), and nasal flu (influenza) vaccine.
This medicine can pass into body fluids (urine, feces, vomit). Caregivers should wear rubber gloves while cleaning up a patient's body fluids, handling contaminated trash or laundry or changing diapers. Wash hands before and after removing gloves. Wash soiled clothing and linens separately from other laundry.
Grapefruit and grapefruit juice may interact with Afinitor and lead to unwanted side effects. Avoid the use of grapefruit products while taking Afinitor.
Afinitor side effects
Get emergency medical help if you have signs of an allergic reaction: hives; chest pain, difficult breathing; swelling of your face, lips, tongue, or throat. You may be more likely to have some of these symptoms if you also take an "ACE inhibitor" heart or blood pressure medication.
Stop using Afinitor and call your doctor at once if you have:
new or worsening cough, chest pain, wheezing, feeling short of breath;

signs of infection--fever, chills, joint pain, red or swollen gums, painful mouth sores, skin sores, rapid heart rate, pale skin, easy bruising, unusual bleeding, feeling light-headed;

kidney problems--little or no urination; painful or difficult urination; swelling in your feet or ankles; feeling tired or short of breath;

liver problems--nausea, upper stomach pain, itching, tired feeling, loss of appetite, dark urine, clay-colored stools, jaundice (yellowing of the skin or eyes);

any wound that will not heal; or

a surgical incision that is red, warm, swollen, painful, bleeding, or oozing pus.
Common side effects may include:
infections, cough, nosebleeds;

mouth sores, taste problems, dry mouth;

nausea, vomiting, diarrhea, constipation;

weight loss, feeling weak or tired;

pain or swelling anywhere in your body;

dry skin, rash, acne;

missed menstrual periods;

unusual changes in mood or behavior;

sleep problems (insomnia);

dizziness, headache; or

high blood sugar--increased thirst or urination, hunger, fruity breath odor, blurred vision.
This is not a complete list of side effects and others may occur. Call your doctor for medical advice about side effects. You may report side effects to FDA at 1-800-FDA-1088.
What other drugs will affect Afinitor?
Many drugs can interact with Afinitor. Not all possible interactions are listed here. Tell your doctor about all your current medicines and any you start or stop using, especially:
an antibiotic;

antifungal medicine;

heart or blood pressure medication;

medicine to treat hepatitis C, or HIV/AIDS;

seizure medicine;

St. John's wort;

tuberculosis medication; or

drugs that weaken the immune system, such as cancer medicine, steroids, and medicines to prevent organ transplant rejection.
This list is not complete and many other drugs can interact with Afinitor. This includes prescription and over-the-counter medicines, vitamins, and herbal products. Give a list of all your medicines to any healthcare provider who treats you.
More about Afinitor (everolimus)
Consumer resources
Other brands: Zortress
Professional resources
Other Formulations
Related treatment guides
Where can I get more information?
Your pharmacist can provide more information about everolimus (Afinitor).
Copyright 1996-2012 Cerner Multum, Inc. Version: 11.08.
Last reviewed: February 29, 2016
Date modified: November 15, 2017