Pentosan Polysulfate Sodium
Class: Protective Agents
ATC Class: C05BA
VA Class: GU900
Chemical Name: 4-O-Methyl-α-d-glucurono)-(1→2)-(1→4)-β-d-xylopyran hydrogen sulfate sodium salt
Molecular Formula: [C5H6Na2O10S2]n (n = 6 to 12)
CAS Number: 140207-93-8
Brands: Elmiron
Introduction
Semisynthetic low molecular weight heparinoid; a uroprotective agent resembling glycosaminoglycans.1 4 5 6 8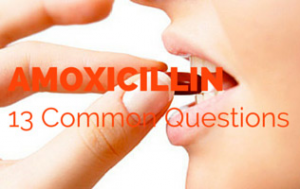 Uses for Pentosan Polysulfate Sodium
Interstitial Cystitis
Symptomatic relief of bladder pain or discomfort associated with interstitial cystitis;1 2 6 7 designated an orphan drug by FDA for this use.3
Pentosan Polysulfate Sodium Dosage and Administration
Administration
Oral Administration
Administer with water ≥1 hour before or 2 hours after meals.1 9 13
Dosage
Available as pentosan polysulfate sodium; dosage expressed in terms of the salt.1
Adults
Interstitial Cystitis
Oral
100 mg 3 times daily1 2 6 7 for 3 months.1 7 If after 3 months no improvement and no dose-limiting adverse effects occur, may continue therapy for another 3 months.1
Manufacturer states that if no improvement of pain is observed by 6 months, the clinical benefits and risks of continued therapy are unknown.1 However, data from a long-term clinical study indicate overall continued symptomatic improvement (e.g., pain, urgency, urinary frequency, nocturia) during 1–2 years of therapy.7
Some clinicians recommend a dosage of 200 mg twice daily†; this dosage appears to be effective and promotes greater patient compliance.6
Special Populations
Hepatic Impairment
No specific dosage recommendations.1 (See Hepatic Impairment under Cautions.)
Renal Impairment
No specific dosage recommendations.1
Geriatric Patients
No specific dosage recommendations.1
Cautions for Pentosan Polysulfate Sodium
Contraindications
Known hypersensitivity to pentosan polysulfate, structurally related compounds, or any ingredient in formulation.1
Warnings/Precautions
Hematologic Effects
Pentosan polysulfate is weak anticoagulant.1 11
Rectal hemorrhage and bleeding complications of ecchymosis, epistaxis, and gum hemorrhage reported.1
Evaluate patients at increased risk for hemorrhage including those undergoing invasive procedures, with signs and symptoms of coagulopathy, or receiving concomitant drugs that affect hemostasis.1 (See Specific Drugs under Interactions.)
Delayed immunoallergic thrombocytopenia similar to heparin-induced thrombocytopenia with symptoms of thrombosis and hemorrhage reported with sub-Q, IM, or sublingual administration of a different formulation of pentosan polysulfate.1 13
Use with caution in patients with history of heparin-induced thrombocytopenia.1 Carefully evaluate patients with thrombocytopenia prior to initiation of therapy.1
Thrombocytopenia and elevations in PT and partial thromboplastin time (PTT) reported in patients with elevated liver function test results.1 10 Such effects not observed in healthy men receiving ≤1.2 g of pentosan polysulfate sodium daily (a dosage greater than the recommended 100 mg 3 times daily) for 8 days.1
Concomitant Illnesses
Carefully evaluate patients with diseases such as aneurysms, hemophilia, GI ulcerations, polyps, or diverticula prior to initiation of therapy.1
Hepatic Effects
Mild and usually transient elevations (<2.5 times ULN) of serum aminotransferases, alkaline phosphatase, γ-glutamyl transpeptidase, and LDH concentrations reported in about 1.2% of patients.1 Such abnormalities usually occur 3–12 months after initiation of therapy and generally not associated with jaundice or other clinical signs and symptoms.1 These elevations may remain unchanged or rarely progress with continued use.1
Alopecia
Alopecia, primarily alopecia areata (limited to single area on scalp), reported; may occur within first 4 weeks of initiation of therapy.1
Specific Populations
Pregnancy
Category B.1
Lactation
Not known whether pentosan polysulfate is distributed into milk.1 Use with caution in nursing women.1
Pediatric Use
Safety and efficacy in pediatric patients <16 years of age not established.1
Hepatic Impairment
Use with caution.1 Not evaluated in patients with hepatic impairment.1 (See Hepatic Effects under Cautions.)
Hepatic impairment might alter pharmacokinetics; pentosan polysulfate is metabolized in the liver.1 (See Metabolism under Pharmacokinetics.)
Common Adverse Effects
Rectal hemorrhage,1 alopecia,1 7 9 diarrhea,1 7 9 nausea,1 2 7 9 headache,5 7 9 blood in stool,9 rash,1 5 7 9 dyspepsia,1 7 9 abdominal pain,1 7 abnormal liver function tests,1 7 9 dizziness,1 7 9 bruising.9
Interactions for Pentosan Polysulfate Sodium
Drugs that Affect Hemostasis
Potential increased risk of hemorrhage with concurrent use of drugs that affect hemostasis.1 12
Monitor for hemorrhage during concurrent administration.1 5
Specific Drugs
Drug

Interaction

Comments

Anticoagulants, oral

Increased risk of bleeding1

No effects on pharmacokinetics of R- or S-warfarin or INR1

Monitor for hemorrhage1 5

Heparin

Increased risk of bleeding1

Monitor for hemorrhage1

NSAIAs

Increased risk of bleeding with aspirin (high dosages) and other NSAIAs1

Monitor for hemorrhage1

Thrombolytic agents (e.g., alteplase)

Increased risk of bleeding1

Monitor for hemorrhage1
Pentosan Polysulfate Sodium Pharmacokinetics
Absorption
Bioavailability
Following oral administration of radiolabeled pentosan polysulfate (as solution), approximately 6% absorbed systemically, with peak levels of plasma radioactivity achieved at a median of 2 hours (range, 0.6–120 hours) after dose.1
Onset
Early or mild interstitial cystitis: Pain relief occurs within 6–8 weeks.6
Moderate to severe interstitial cystitis: In majority of patients, pain relief occurs in approximately 6 months.6 7
Duration
Pain relief may persist for >29 months (in some patients).7
Food
Effect of food on absorption of pentosan polysulfate unknown.1 13 In clinical trials, pentosan polysulfate was administered with water 1 hour before or 2 hours after meals.1
Distribution
Extent
In animals, distributed into uroepithelium of GU tract, with lower amounts distributed into liver, spleen, lung, skin, periosteum, and bone marrow.1 Small amounts distributed into RBCs in animals.1
Not known whether pentosan polysulfate is distributed into milk.1
Elimination
Metabolism
Orally absorbed pentosan polysulfate undergoes partial desulfation in liver and spleen and partial depolymerization in kidneys to form large number of metabolites.1 4 Desulfation and depolymerization pathways can become saturated with continued dosing.1
Elimination Route
Following oral administration of radiolabeled 300- or 450-mg dose (as solution), 84 or 58%, respectively, of dose was excreted in feces as unchanged drug; about 6% of dose was excreted in urine, mainly as desulfated and depolymerized metabolites.1
Half-life
Following oral administration of radiolabeled 300- or 450-mg dose (as solution), mean half-life for plasma radioactivity was 27 or 20 hours, respectively.1
Stability
Storage
Oral
Capsules
15–30°C.1
Actions
Semisynthetic low molecular weight heparinoid is a uroprotective agent structurally similar to naturally occurring glycosaminoglycans.1 4 5 6 8

The main cause of interstitial cystitis appears to be a defective mucous glycosaminoglycans layer of the bladder that may cause increased bladder epithelial permeability.6 7 8 Such permeability allows movement of irritating urine solutes into interstitium and causes tissue injury.8

Although the mechanism of action of pentosan polysulfate sodium in the management of interstitial cystitis has not been fully elucidated, the drug appears to replenish the defective mucous (glycosaminoglycans) layer and restore bladder integrity (by adhering to surface of bladder); acts as a buffer to control cell permeability and prevent irritating solutes from reaching epithelial cells.1 2 6

Weak anticoagulant following oral administration compared with heparin (1/15 activity of heparin); may increase bleeding times.1 9 11

Given parenterally (parenteral formulation not commercially available in US), inhibited generation of factor Xa.11

In ex vivo study, inhibits thrombin-induced platelet aggregation.1
Advice to Patients
Importance of taking pentosan polysulfate as prescribed, including not altering frequency of use.1 9

Importance of taking the drug with water ≥1 hour before or 2 hours after meals.1 9

Importance of contacting emergency room and/or poison control center immediately if recommended dosage is exceeded.9

Importance of informing patients that the drug is intended for their use only and for the specific condition for which it was prescribed.1 Patients should not give this drug to others.1 9

Importance of informing patients of risk of bleeding.1 9

Importance of advising patients to contact their clinician prior to undergoing any surgery for guidance on discontinuance of therapy.9

Importance of women informing their clinician if they are or plan to become pregnant or plan to breast-feed.1 9

Importance of informing clinicians of existing or contemplated concomitant therapy, including prescription (e.g., warfarin, heparin) and OTC drugs (e.g., some NSAIAs), as well as any concomitant illnesses (e.g., liver disease, conditions requiring surgery).9

Importance of informing patients of other important precautionary information.1 (See Cautions.)
Preparations
Excipients in commercially available drug preparations may have clinically important effects in some individuals; consult specific product labeling for details.
Please refer to the ASHP Drug Shortages Resource Center for information on shortages of one or more of these preparations.
Pentosan Polysulfate Sodium

| Routes | Dosage Forms | Strengths | Brand Names | Manufacturer |
| --- | --- | --- | --- | --- |
| Oral | Capsules | 100 mg | Elmiron | Janssen |
AHFS DI Essentials. © Copyright 2018, Selected Revisions December 11, 2015. American Society of Health-System Pharmacists, Inc., 4500 East-West Highway, Suite 900, Bethesda, Maryland 20814.
† Use is not currently included in the labeling approved by the US Food and Drug Administration.
References
1. Janssen Pharmaceuticals, Inc. Elmiron (pentosan polysulfate sodium) prescribing information. Titusville, NJ; 2012 Aug.
2. Parsons CL, Benson G, Childs SJ et al. A quantitatively controlled method to study prospectively interstitial cystitis and demonstrate the efficacy of pentosanpolysulfate. J Urol. 1993; 150:845-8. [PubMed 7688432]
3. Food and Drug Administration. List of orphan designations and approvals. Rockville, MD; 2007 Oct 4. From FDA website . Accessed 2008 Jan 31.
4. Simon M, McClanahan RH, Shah JF et al. Metabolism of [3H]pentosan polysulfate sodium (PPS) in healthy human volunteers. Xenobiotica. 2005; 35:775-84. [PubMed 16278190]
5. Modi NB, Kell S, Simon M et al. Pharmacokinetics and pharmacodynamics of warfarin when coadministered with pentosan polysulfate sodium. J Clin Pharmacol. 2005; 45:919-26. [PubMed 16027402]
6. Dell JR, Butrick CW. Multimodal therapy for painful bladder syndrome/interstitial cystitis. J Reprod Med. 2006; 51:253-60. [PubMed 16676920]
7. Hanno PM. Analysis of long-term Elmiron therapy for interstitial cystitis. Urology. 1997; 49 (Suppl 5A):93-9. [PubMed 9146008]
8. Parsons CL. The role of the urinary epithelium in the pathogenesis of interstitial cystitis/prostatitis/urethritis. Urology. 2007; 69 (Suppl 4A):9-16. [PubMed 17462486]
9. Ortho-McNeill. Elmiron (pentosan polysulfate sodium) patient information. Raritan, NJ; 2006 Sep.
10. Rodgers GM. Acquired coagulation disorders. In: Greer JP, Foerster J, Lukens JN et al, eds. Wintrobe's clinical hematology. 11th ed. Philadelphia, PA: Lippincott Williams & Wilkins; 2004:1673-4.
11. Fischer AM, Dautzenberg MD, Aurousseau MH et al. Comparison between the effect of pentosan polysulfate heparin and antithrombin III injections in antithrombin III deficient patients. Thromb Res. 1985; 37:295-307. [PubMed 2579452]
12. Sanofi-Aventis. Lovenox (enoxaparin sodium) injection prescribing information. Bridgewater, NJ; 2007 May.
13. Ortho-McNeil Janssen, Titusville, NJ: Personal communication.
More about pentosan polysulfate sodium
Consumer resources
Professional resources
Other brands: Elmiron
Related treatment guides