Nitazoxanide
Class: Antiprotozoals, Miscellaneous
VA Class: AP109
Chemical Name: 2-acetyloxy-N-(5-nitro-2-thiazolyl)benzamide
Molecular Formula: C12H9N3 O5 S
CAS Number: 55981-09-4
Brands: Alinia
Introduction
Antiprotozoal; nitrothiazolyl-salicylamide derivative.1 2
Uses for Nitazoxanide
Cryptosporidiosis
Treatment of diarrhea caused by Cryptosporidium parvum in immunocompetent adults, adolescents, and children ≥1 year of age;1 12 designated an orphan drug by FDA for this use.13 A drug of choice for treatment of cryptosporidiosis in adults and pediatric patients who do not have HIV infection.12
Anti-infectives may suppress the infection, but none has been found to reliably eradicate Cryptosporidium.4 6 15 16
Safety and efficacy not established for treatment of diarrhea caused by C. parvum in immunocompromised individuals (including HIV patients);1 has not been more effective than placebo in such patients.1 2 12 15 CDC, NIH, IDSA, and others state that the most appropriate treatment for cryptosporidiosis in HIV-infected individuals is the use of potent antiretroviral agents (to restore immune function) and symptomatic treatment of diarrhea.6 15 16
Giardiasis
Treatment of diarrhea caused by Giardia lamblia (also known as G. duodenalis or G. intestinalis) in immunocompetent adults, adolescents, and children ≥1 year of age.1 Designated an orphan drug by FDA for treatment of intestinal giardiasis.13
Metronidazole, tinidazole, and nitazoxanide are drugs of choice for treatment of giardiasis.12
Safety and efficacy not established for treatment of giardiasis in immunocompromised individuals (including HIV patients).1
Cestode (Tapeworm)Infections
Has been used for treatment of infections caused by Hymenolepis nana† (dwarf tapeworm).14 Praziquantel is drug of choice;12 nitazoxanide is an alternative.12
Nematode (Roundworm) Infections
Has been used for treatment of ascariasis† caused by Ascaris lumbricoides.14 Albendazole, ivermectin, and mebendazole are drugs of choice for ascariasis.12
Has been used for treatment of trichuriasis† caused by Trichuris trichiura (whipworm).14 Mebendazole is drug of choice;12 alternatives are albendazole and ivermectin.12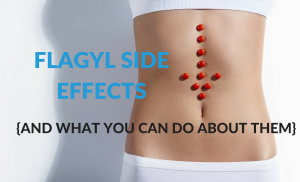 Nitazoxanide Dosage and Administration
Administration
Oral Administration
Administer orally twice daily with food.1
Reconstitution
Reconstitute powder for oral suspension at the time of dispensing by adding the amount of water specified on the container in 2 portions; shake well after each addition.1
Reconstituted suspension contains 100 mg/5 mL.1
Shake suspension well prior to administration of each dose.1
Oral suspension is the appropriate dosage form for children ≤11 years of age.1 The amount of nitazoxanide in the tablet (500 mg) exceeds the recommended dosage in this age group.1
Dosage
Nitazoxanide tablets and oral suspension are not bioequivalent.1
Pediatric Patients
Cryptosporidiosis
Oral
Children 1–3 years of age: 100 mg every 12 hours for 3 days.1 12
Children 4–11 years of age: 200 mg every 12 hours for 3 days.1 12
Children ≥12 years of age: 500 mg every 12 hours for 3 days.1 12
Giardiasis
Oral
Children 1–3 years of age: 100 mg every 12 hours for 3 days.1 12
Children 4–11 years of age: 200 mg every 12 hours for 3 days.1 12
Children ≥12 years of age: 500 mg every 12 hours for 3 days.1 12
Cestode (Tapeworm) Infections†
Hymenolepsis nana Infections†
Oral
Children 1–3 years of age: 100 mg twice daily for 3 days.12 14
Children 4–11 years of age: 200 mg twice daily for 3 days.12 14
Children ≥12 years of age: 500 mg daily for 3 days.12
Adults
Cryptosporidiosis
Oral
500 mg every 12 hours for 3 days.1 12
Giardiasis
Oral
500 mg every 12 hours for 3 days.1
Cestode (Tapeworm) Infections†
Hymenolepsis nana Infections†
Oral
500 mg daily for 3 days.12
Cautions for Nitazoxanide
Contraindications
Hypersensitivity to nitazoxanide or any ingredient in the formulation.1
Warnings/Precautions
General Precautions
Diabetes Mellitus
Individuals with diabetes mellitus and/or their caregivers should be informed that reconstituted nitazoxanide oral suspension contains 1.48 g of sucrose/5 mL.1
Immunodeficiency
Has not been more effective than placebo for treatment of diarrhea caused by C. parvum in HIV-infected or immunocompromised patients.1 2 12 15
Safety and efficacy for treatment of diarrhea caused by Giardia notestablished in immunocompromised individuals, including those with HIV infection.1
Specific Populations
Pregnancy
Category B.1
Lactation
Not known whether distributed into milk.1 Caution advised if used in nursing women.1
Pediatric Use
Safety and efficacy not established in children <1 year of age.1
Geriatric Use
Experience in those ≥65 years of age insufficient to determine whether they respond differently than younger adults.1
The greater frequency of decreased hepatic, renal, and/or cardiac function and of concomitant disease or drug therapy should be considered.1 Caution advised in geriatric patients with renal and/or hepatic impairment.1
Hepatic Impairment
Use with caution;1 pharmacokinetics not evaluated.1
Renal Impairment
Use with caution;1 pharmacokinetics not evaluated.1
Common Adverse Effects
Abdominal pain, diarrhea, nausea, vomiting, headache.1
Interactions for Nitazoxanide
Protein-bound Drugs
Pharmacokinetic interaction possible with other highly protein-bound drugs; use with caution in patients receiving highly protein-bound drugs with a narrow therapeutic index (e.g., warfarin).1
Drugs Metabolized by Hepatic Microsomal Enzymes
Pharmacokinetic interaction unlikely; does not inhibit CYP isoenzymes.1
Nitazoxanide Pharmacokinetics
Absorption
Bioavailability
Rapidly absorbed from GI tract and hydrolyzed to tizoxanide.1 Both nitazoxanide and tizoxanide have antiprotozoal activity.1 10
Peak plasma concentrations of tizoxanide and tizoxanide glucuronide attained within 1–4 hours; nitazoxanide undetectable in plasma.1
The tablets and oral suspension are not bioequivalent.1 Bioavailability of the oral suspension is 70% relative to that of the tablet.1
Food
Food increases extent of absorption.1
Distribution
Plasma Protein Binding
>99%.1
Elimination
Metabolism
Rapidly hydrolyzed to tizoxanide;1 tizoxanide subsequently undergoes conjugation, principally by glucuronidation.1
Elimination Route
Tizoxanide eliminated in urine, bile, and feces;1 tizoxanide glucuronide eliminated in urine and bile.1
Special Populations
Pharmacokinetics not studied in patients with hepatic or renal impairment.1
Stability
Storage
Oral
For Suspension
25°C (may be exposed to 15–30°C).1
After reconstitution, store in tight container at 25°C (may be exposed to 15–30°C); discard after 7 days.1
Tablets
25°C (may be exposed to 15–30°C).1
Actions
Both nitazoxanide and its metabolite, tizoxanide, have antiprotozoal activity.10

Antiprotozoal activity may be related principally to interference with the pyruvate:ferredoxin 2-oxidoreductase enzyme-dependent electron transfer reaction essential to anaerobic energy metabolism in susceptible organisms.1

Active against sporozoites and oocysts of Cryptosporidium parvum and trophozoites of Giardia lamblia (also known as G. duodenalis or G. intestinalis).1

Also active against some other organisms, including Entamoeba histolytica,10 Trichomonas vaginalis,10 and certain anaerobic and microaerophilic gram-positive and gram-negative bacteria (e.g., Helicobacter pylori).10
Advice to Patients
Importance of taking with food.1

Advise diabetic patients and/or their caregivers that the oral suspension contains sucrose.1

Importance of informing clinicians of existing or contemplated concomitant therapy, including prescription and OTC drugs, and any concomitant illnesses.1

Importance of women informing clinicians if they are or plan to become pregnant or plan to breast-feed.1

Importance of informing patients of other important precautionary information. (See Cautions.)
Preparations
Excipients in commercially available drug preparations may have clinically important effects in some individuals; consult specific product labeling for details.
Please refer to the ASHP Drug Shortages Resource Center for information on shortages of one or more of these preparations.
Nitazoxanide

| Routes | Dosage Forms | Strengths | Brand Names | Manufacturer |
| --- | --- | --- | --- | --- |
| Oral | For suspension | 100 mg/5 mL | Alinia | Romark |
| | Tablets | 500 mg | Alinia | Romark |
AHFS DI Essentials. © Copyright 2018, Selected Revisions June 1, 2006. American Society of Health-System Pharmacists, Inc., 4500 East-West Highway, Suite 900, Bethesda, Maryland 20814.
† Use is not currently included in the labeling approved by the US Food and Drug Administration.
References
1. Romark Pharmaceuticals. Alinia (nitazoxanide) tablets and for oral suspension prescribing information. Tampa, FL: 2005 Jun.
2. Amadi B, Mwiya M, Musuku J et al. Effect of nitazoxanide on morbidity and mortality in Zambian children with cryptosporidiosis: a randomised controlled study. Lancet. 2002; 360:1375-80. [PubMed 12423984]
3. Rossignol J-F A, Ayoub A, Ayers MS. Treatment of diarrhea caused by Cryptosporidium parvum: a prospective randomized, double-blind, placebo-controlled study of nitazoxanide. J Infect Dis. 2001; 184:103-6. [PubMed 11398117]
4. Committee on Infectious Diseases, American Academy of Pediatrics. Redbook: 2003 report of the Committee on Infectious Diseases. 26th ed. Elk Grove Village, IL: American Academy of Pediatrics; 2003:255-7, 283-5.
5. Scott K G-E, Meddings JB, Kirk DR et al. Intestinal infection with Giardia spp. reduces epithelial barrier function in a myosin light chain kinase-dependent fashion. Gastroenterol. 2002; 123:1179-90.
6. Chen XM, Keithly JS, Paya CV et al. Cryptosporidiosis. N Engl J Med. 2002; 346:1723-31. [PubMed 12037153]
7. Kosek M, Alcantara C, Lima AAM et al. Cryptosporidiosis: an update. Lancet Infect Dis. 2001; 1:262-9. [PubMed 11871513]
8. Guerrant RL, Gilder TV, Steiner TS et al. Practice guidelines for the management of infectious diarrhea. Clin Infect Dis. 2001; 32:331-50. [PubMed 11170940]
9. Centers for Disease Control and Prevention. Diagnosis and management of foodborne illness. A primer for physicians. MMWR Morb Mortal Wkly Rep. 2001; 50(No. RR-2):1-69. [PubMed 11215787]
10. Adagu IS, Nolder D, Warhurst DC et al. In vitro activity of nitazoxanide and related compounds against isolates of Giardia intestinalis, Entamoeba histolytica, and Trichomonas vaginalis. J Antimicrob Chemother. 2002; 49:103-14. [PubMed 11751773]
11. Romark Laboratories, Tampa, FL: personal communication.
12. Anon. Drugs for parasitic infections. Med Lett Drugs Ther. Aug 2004. From the Medical Letter web site ().
13. Food and Drug Administration. Orphan designations pursuant to Section 526 of the Federal Food and Cosmetic Act as amended by the Orphan Drug Act (P.L. 97-414). Rockville, MD; 2002 Oct 15. From FDA web site (). Accessed 2003 Feb 24.
14. Juan JO, Lopez Chegne N, Gargala G et al. Comparative clinical studies of nitazoxanide, albendazole and praziquantel in the treatment of ascariasis, trichuriasis and hymenolepiasis in children from Peru. Trans R Soc Trop Med Hyg. 2002; 96:193-6. [PubMed 12055813]
15. Centers for Disease Control and Prevention. Treating opportunistic infections among HIV-infected adults and adolescents: recommendations from CDC, the National Institutes of Health, and the HIV Medicine Association/Infectious Diseases Society of America. MMWR Morb Mortal Wkly Rep. 2004; 53(No. RR-15):1-112. [PubMed 14724557]
16. Centers for Disease Control and Prevention. Treating opportunistic infections among HIV-exposed and infected children: recommendations from CDC, the National Institutes of Health, and the Infectious Diseases Society of America. MMWR Morb Mortal Wkly Rep. 2004; 53(No. RR-14):1-92. [PubMed 14724557]
More about nitazoxanide
Consumer resources
Professional resources
Other brands: Alinia
Related treatment guides