Alectinib Hydrochloride
Class: Antineoplastic Agents
Chemical Name: 9-Ethyl-6,11-dihydro-6,6-dimethyl-8-[4-(4-morpholinyl)-1-piperidinyl]-11-oxo-5H-benzo[b]carbazole-3-carbonitrile hydrochloride
Molecular Formula: C30H34N4O2 • HCl
CAS Number: 1256589-74-8
Brands: Alecensa
Introduction
Antineoplastic agent; an inhibitor of several receptor tyrosine kinases, including anaplastic lymphoma kinase (ALK).1 6 8 9 11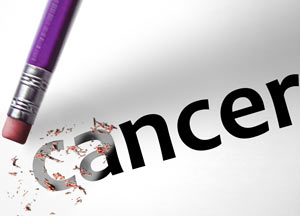 Uses for Alectinib Hydrochloride
Non-small Cell Lung Cancer (NSCLC)
Treatment of ALK-positive metastatic NSCLC in patients following failure (secondary to resistance or intolerance) of prior crizotinib therapy1 2 3 (designated an orphan drug by FDA for this use).4
Accelerated approval based on tumor response rate and duration of response; continued approval may be contingent on verification and description of clinical benefit in confirmatory studies.1
About 3–7% of patients with NSCLC have ALK-positive disease; such patients typically are nonsmokers or light smokers, and often have adenocarcinoma.6 7 8 9 10 11
Long-term therapeutic potential of crizotinib (another ALK inhibitor) is limited by eventual development of secondary resistance and development and/or progression of brain metastases (because of poor distribution of crizotinib into CSF).2 3 6 7 8 9 11 12 13 (See Actions.) Responses to alectinib in patients with crizotinib-refractory ALK-positive metastatic NSCLC have included objective CNS responses.1 2 3
Alectinib Hydrochloride Dosage and Administration
General
Restricted Distribution Program
Obtain alectinib through a limited network of specialty pharmacies.5 Contact manufacturer at 888-249-4918 or consult the Genentech Access Solutions website () for specific availability information.5
Administration
Oral Administration
Administer twice daily with food.1 (See Food under Pharmacokinetics.) Swallow capsules whole; do not dissolve or open capsules.1
Dosage
Available as alectinib hydrochloride; dosage expressed in terms of alectinib.1
Adults
NSCLC
Oral
600 mg twice daily.1 Continue therapy until disease progression or unacceptable toxicity occurs.1
Dosage Modification for Toxicity
Oral
In the principal efficacy studies, 23% of patients required ≥1 dosage reduction (most commonly for hepatic toxicity, CK elevations, or vomiting); median time to first dosage reduction was 48 days.1
If dosage reduction is necessary, initially reduce dosage to 450 mg twice daily.1 If further dosage reduction is needed, reduce dosage to 300 mg twice daily.1
If a dosage of 300 mg twice daily is not tolerated, discontinue the drug.1
Hepatic Toxicity
Oral
If ALT or AST concentrations >5 times ULN with total bilirubin concentrations ≤2 times ULN, interrupt therapy.1 When liver function tests return to baseline or ≤3 times ULN, may resume alectinib at reduced dosage.1
If ALT or AST concentrations >3 times ULN with total bilirubin concentrations >2 times ULN occur without cholestasis or hemolysis, permanently discontinue drug.1
If total bilirubin concentrations >3 times ULN, interrupt therapy.1 When bilirubin concentrations return to baseline or ≤1.5 times ULN, may resume alectinib at reduced dosage.1
Interstitial Lung Disease/Pneumonitis
Oral
If treatment-related interstitial lung disease/pneumonitis of any grade occurs, permanently discontinue drug.1 (See Interstitial Lung Disease [ILD]/Pneumonitis under Cautions.)
Bradycardia
Oral
If symptomatic, but non-life-threatening, bradycardia occurs, interrupt alectinib therapy until recovery to asymptomatic bradycardia or to a heart rate of ≥60 beats/minute.1 If concomitant therapy includes drugs known to cause bradycardia or hypotension and such therapy is modified (dosage adjusted or drug discontinued), may resume alectinib at the previous dosage; if such modification is not possible or if no concomitant contributory drugs are identified, may resume alectinib at reduced dosage.1
If life-threatening bradycardia or bradycardia requiring urgent intervention occurs in patients receiving concomitant drugs known to cause bradycardia or hypotension, interrupt alectinib therapy until recovery to asymptomatic bradycardia or to a heart rate of ≥60 beats/minute.1 If the concomitant therapy is modified (dosage adjusted or drug discontinued), may resume alectinib at a reduced dosage with frequent monitoring; discontinue alectinib in case of recurrence.1
If life-threatening bradycardia or bradycardia requiring urgent intervention occurs in patients not receiving concomitant drugs known to cause bradycardia or hypotension, permanently discontinue alectinib.1 (See Bradycardia under Cautions.)
CK Elevation
Oral
If serum CK concentrations >5 times ULN, interrupt therapy until CK concentrations return to baseline or ≤2.5 times ULN; may resume alectinib at previous dosage.1 If serum CK concentrations >5 times ULN recur, interrupt therapy until recovery; may resume alectinib at reduced dosage.1
If serum CK concentrations >10 times ULN, interrupt therapy until CK concentrations return to baseline or ≤2.5 times ULN; may resume alectinib at reduced dosage.1
Special Populations
Hepatic Impairment
Mild hepatic impairment (total bilirubin not exceeding ULN with AST exceeding ULN, or total bilirubin >1 to 1.5 times ULN with any AST): No adjustment of initial dosage needed.1 (See Hepatic Impairment under Cautions.)
Moderate or severe hepatic impairment: Pharmacokinetics and safety not established.1
Renal Impairment
Mild or moderate renal impairment (Clcr 30–89 mL/minute): No adjustment of initial dosage needed.1 (See Renal Impairment under Cautions.)
Severe renal impairment (Clcr <30 mL/minute) or end-stage renal disease: Pharmacokinetics and safety not established.1
Geriatric Patients
No specific dosage recommendations.1
Cautions for Alectinib Hydrochloride
Contraindications
Manufacturer states none known.1
Warnings/Precautions
Hepatic Toxicity
Hepatotoxicity (AST, ALT, and/or total bilirubin elevations; biopsy-confirmed liver injury), sometimes requiring permanent drug discontinuance, has occurred.1 AST/ALT and bilirubin elevations generally observed during first 2 months of treatment.1
Monitor liver function tests, including ALT, AST, and total bilirubin, every 2 weeks for first 2 months and periodically thereafter.1 More frequent testing necessary in patients who develop aminotransferase or bilirubin elevations.1
If hepatic toxicity occurs, temporary interruption followed by dosage reduction or discontinuance of therapy may be necessary depending on the severity.1 (See Hepatic Toxicity under Dosage and Administration.)
Interstitial Lung Disease (ILD)/Pneumonitis
Severe ILD/pneumonitis may occur.1
Monitor patients for pulmonary symptoms indicative of ILD or pneumonitis (see Advice to Patients).1 Exclude other potential causes of ILD or pneumonitis.1
In patients diagnosed with treatment-related ILD or pneumonitis of any grade, permanently discontinue alectinib.1
Bradycardia
Bradycardia reported.1
Monitor heart rate and BP regularly in all patients receiving alectinib.1
If bradycardia occurs, temporary interruption, subsequent dosage reduction, or discontinuance of therapy may be necessary depending on the severity, concomitant use of drugs known to cause bradycardia or hypotension, and feasibility of modifying such concomitant therapy.1 Evaluate concomitant therapy to identify any drugs that may cause bradycardia or hypotension; adjust dosage or discontinue such drugs, if possible.1 (See Bradycardia under Dosage and Administration.)
Severe Myalgia and CK Elevation
Myalgia/musculoskeletal pain and serum CK elevations reported.1 Median time to grade 3 CK elevations was 14 days.1
Monitor serum CK concentrations every 2 weeks for first month and as clinically indicated in patients with muscle symptoms.1
If CK elevation occurs, temporary interruption followed by dosage reduction or permanent discontinuance of therapy may be necessary depending on the severity.1 (See CK Elevation under Dosage and Administration.)
Fetal/Neonatal Morbidity and Mortality
May cause fetal harm; developmental toxicity, abortion, and embryolethality demonstrated in animals.1
Avoid pregnancy during therapy.1 Women of childbearing potential should use effective methods of contraception during therapy and for ≥1 week after drug discontinuance.1 If used during pregnancy or if patient becomes pregnant, apprise of potential fetal hazard.1
Men with female partners of childbearing potential should use effective methods of contraception during therapy and for ≥3 months after drug discontinuance.1
Specific Populations
Pregnancy
May cause fetal harm.1 (See Fetal/Neonatal Morbidity and Mortality under Cautions.)
Lactation
Not known whether alectinib or its metabolites are distributed into milk.1 Women should not breast-feed during therapy and for ≥1 week after drug discontinuance.1
Pediatric Use
Safety and efficacy not established in pediatric patients.1
Changes in growing teeth and bones reported in animals.1
Geriatric Use
Insufficient experience in patients ≥65 years of age to determine whether they respond differently than younger adults.1
Hepatic Impairment
Exposure not altered by mild hepatic impairment.1 (See Absorption: Special Populations, under Pharmacokinetics.)
Pharmacokinetics and safety not established in patients with moderate or severe hepatic impairment.1
Renal Impairment
Exposure not altered by mild or moderate renal impairment.1 (See Absorption: Special Populations, under Pharmacokinetics.)
Pharmacokinetics and safety not established in patients with severe renal impairment (Clcr <30 mL/minute).1
Common Adverse Effects
Anemia,1 increased ALT/AST concentrations,1 2 increased alkaline phosphatase concentrations,1 increased CK concentrations,1 2 fatigue/asthenia,1 2 3 hyperbilirubinemia,1 hyperglycemia,1 constipation,1 2 3 hypocalcemia,1 edema (e.g., peripheral, generalized, eyelid, or periorbital edema),1 2 3 myalgia/musculoskeletal pain,1 2 3 hypokalemia,1 increased Scr,1 lymphopenia,1 hypophosphatemia,1 hyponatremia,1 cough,1 2 3 rash,1 3 nausea,1 2 3 headache,1 2 3 diarrhea,1 2 3 dyspnea,1 2 3 back pain,1 2 vomiting,1 2 3 increased weight,1 2 vision disorder (e.g., blurred vision, vitreous floaters, visual impairment, reduced visual acuity, asthenopia, diplopia).1
Interactions for Alectinib Hydrochloride
No clinically important interactions identified to date.1
Metabolized to major active M4 metabolite by CYP3A4.1 In vitro, M4, but not alectinib, is a substrate of P-glycoprotein (P-gp); neither alectinib nor M4 is a substrate of breast cancer resistance protein (BCRP), organic anion transport protein (OATP) 1B1, or OATP1B3.1
In vitro, alectinib and M4 do not inhibit CYP isoenzymes 1A2, 2B6, 2C9, 2C19, or 2D6.1 In vitro, alectinib does not inhibit OATP1B1 or OATP1B3, organic anion transporter (OAT) 1 and OAT3, or organic cation transporter (OCT) 2.1
Alectinib and M4 inhibit P-gp and BCRP in vitro.1
Drugs Associated with Bradycardia
Possible increased risk of bradycardia.1 If clinically important bradycardia occurs, discontinue or adjust dosage of the concomitant drug, if possible.1 (See Bradycardia under Dosage and Administration.)
Specific Drugs
| Drug | Interaction |
| --- | --- |
| Esomeprazole | No clinically important effect on combined systemic exposure to alectinib and M41 |
| Midazolam | Clinically important pharmacokinetic interaction unlikely1 |
| Posaconazole | No clinically important effect on combined systemic exposure to alectinib and M41 |
| Repaglinide | Clinically important pharmacokinetic interaction unlikely1 |
| Rifampin | No clinically important effect on combined systemic exposure to alectinib and M41 |
Alectinib Hydrochloride Pharmacokinetics
Absorption
Bioavailability
Peak plasma concentrations of alectinib attained 4 hours following oral administration with food.1
Systemic exposure to alectinib is dose proportional over a dose range of 460–900 mg in the fed state.1
Steady-state concentrations of alectinib and M4 achieved within 7 days.1
Absolute oral bioavailability under fed conditions is 37%.1
Food
High-fat, high-calorie meal increased AUC of alectinib and M4 by 3.1-fold compared with administration in the fasted state.1
Special Populations
Mild hepatic impairment does not affect exposure to alectinib and M4.1
Mild or moderate renal impairment (Clcr 30–89 mL/minute) does not affect exposure to alectinib and M4.1
Effects of severe renal impairment, end-stage renal disease, and moderate to severe hepatic impairment on alectinib pharmacokinetics not established.1
Age, body weight, and race do not affect exposure to alectinib and M4.1
Distribution
Extent
CSF concentrations are similar to alectinib free plasma concentrations.1
Not known whether alectinib or its metabolites distribute into milk.1
Plasma Protein Binding
Alectinib and M4: >99%.1
Elimination
Metabolism
Metabolized by CYP3A4 to its major active metabolite, M4, which also is metabolized by CYP3A4.1
Elimination Route
Eliminated in feces (98%), mainly as unchanged drug (84%) and, to a lesser extent, as M4 (6%); <0.5% of dose eliminated in urine.1
Half-life
Alectinib: 33 hours.1 M4: 31 hours.1
Special Populations
Hemodialysis not expected to enhance clearance of alectinib and M4 because of extensive binding to plasma proteins.1
Stability
Storage
Oral
Capsules
<30°C; store in original container to protect from light and moisture.1
Actions
Inhibits receptor tyrosine kinases ALK and ret proto-oncogene (RET).1 6 8 9 11 13

Inhibits ALK phosphorylation and ALK-mediated activation of the downstream signaling proteins signal transducer and activator of transcription 3 (STAT3) and AKT serine/threonine kinase.1

Activating mutations or translocations of the ALK gene identified in several malignancies and can result in the expression of oncogenic fusion proteins (e.g., echinoderm microtubule-associated protein-like 4 [EML4]-ALK).6 7 8 9 10 11 Formation of ALK fusion proteins results in activation and dysregulation of the gene's expression and signaling, which can contribute to increased cell proliferation and survival in tumors expressing these proteins.9 10 11

ALK rearrangements identified in approximately 3–7% of patients with NSCLC.6 7 8 9 10

Clinical resistance to crizotinib attributed to several possible mechanisms, including acquired resistance mutations of ALK, amplification of gene expression, and activation of alternate signaling pathways.7 8 9 11 CNS is a common site of disease progression in crizotinib-treated patients because of poor distribution of crizotinib into CSF.2 6 8 9 11 12 13

Alectinib is approximately fivefold more potent than crizotinib against ALK in vitro.3

Exhibits dose-dependent antitumor activity and increased survival in mice bearing NSCLC tumor xenografts expressing EML4-ALK, including several with demonstrated resistance to crizotinib.1 6 7 Active against several crizotinib-resistant ALK mutations (e.g., L1196M, C1156Y, G1269A, F1174L).1 6 8 9

Demonstrates antitumor activity and increased survival in mice bearing intracranial ALK-positive NSCLC tumor xenografts.1 6 13 Demonstrated antitumor activity in patients with crizotinib-resistant ALK-positive NSCLC with baseline CNS metastases.1 8 12 13
Advice to Patients
Importance of reading the manufacturer's patient information.1

Importance of taking alectinib exactly as prescribed and of not altering the dosage or discontinuing therapy unless advised to do so by clinician.1 Importance of swallowing alectinib capsules whole with food and not dissolving or opening the capsules.1

If a dose is missed or if vomiting occurs after taking a dose, importance of taking the next dose at the regularly scheduled time; do not take the missed dose or take an extra dose to replace the vomited dose.1

Risk of hepatotoxicity; importance of liver function test monitoring.1 Importance of immediately informing clinician if manifestations suggestive of hepatotoxicity (e.g., fatigue, anorexia, nausea, vomiting, right upper quadrant pain, jaundice, dark urine, generalized pruritus, unusual bleeding or bruising) occur.1

Risk of severe or fatal ILD/pneumonitis.1 Symptoms may be similar to those of lung cancer.1 Importance of immediately informing clinician if any new or worsening pulmonary symptoms (e.g., dyspnea, shortness of breath, cough, fever) occur.1

Risk of bradycardia.1 Importance of immediately informing clinician if dizziness, lightheadedness, or faintness occurs.1

Risk of muscle problems or myalgia; importance of CK monitoring.1 Importance of promptly informing clinician if any unexplained or persistent muscle pain, tenderness, or weakness occurs.1

Risk of photosensitivity.1 Importance of avoiding prolonged sun exposure during therapy and for ≥7 days after drug discontinuance and of using a broad-spectrum sunscreen and lip balm (minimum SPF of 50).1

Risk of fetal harm.1 Advise women of childbearing potential to use effective methods of contraception during therapy and for ≥1 week after drug discontinuance.1 Advise men who are partners of such women to use adequate methods of contraception during therapy and for ≥3 months after drug discontinuance.1

Importance of women informing their clinicians if they are or plan to become pregnant.1 If pregnancy occurs, advise patient of potential fetal risk.1

Importance of advising women to avoid breast-feeding during therapy and for ≥1 week after drug discontinuance.1

Importance of informing clinicians of existing or contemplated concomitant therapy, including prescription and OTC drugs (e.g., cardiac or hypotensive agents) and dietary or herbal supplements, as well as any concomitant illnesses (e.g., hepatic impairment).1

Importance of informing patients of other important precautionary information.1 (See Cautions.)
Preparations
Excipients in commercially available drug preparations may have clinically important effects in some individuals; consult specific product labeling for details.
Please refer to the ASHP Drug Shortages Resource Center for information on shortages of one or more of these preparations.
Distribution of alectinib is restricted.5 (See Restricted Distribution under Dosage and Administration.)
Alectinib Hydrochloride

| Routes | Dosage Forms | Strengths | Brand Names | Manufacturer |
| --- | --- | --- | --- | --- |
| Oral | Capsules | 150 mg (of alectinib) | Alecensa | Genentech |
AHFS DI Essentials. © Copyright 2018, Selected Revisions October 18, 2016. American Society of Health-System Pharmacists, Inc., 4500 East-West Highway, Suite 900, Bethesda, Maryland 20814.
References
1. Genentech USA, Inc. Alecensa (alectinib hydrochloride) capsules prescribing information. South San Francisco, CA; 2015 Dec.
2. Shaw AT, Gandhi L, Gadgeel S et al. Alectinib in ALK-positive, crizotinib-resistant, non-small-cell lung cancer: a single-group, multicentre, phase 2 trial. Lancet Oncol. 2016; 17:234-42.
3. Ou SH, Ahn JS, De Petris L et al. Alectinib in Crizotinib-Refractory ALK-Rearranged Non-Small-Cell Lung Cancer: A Phase II Global Study. J Clin Oncol. 2016; 34:661-8.
4. US Food and Drug Administration. FDA Application: Search orphan drug designations and approvals. Rockville, MD. From FDA website.
5. Genentech USA, Inc. Authorized Specialty Distributors. Accessed 2016 Mar 22. From Genentech Access Solutions website.
6. McKeage K. Alectinib: a review of its use in advanced ALK-rearranged non-small cell lung cancer. Drugs. 2015; 75:75-82.
7. Song Z, Wang M, Zhang A. Alectinib: a novel second generation anaplastic lymphoma kinase (ALK) inhibitor for overcoming clinically-acquired resistance. Acta Pharm Sin B. 2015; 5:34-7.
8. Sullivan I, Planchard D. ALK inhibitors in non-small cell lung cancer: the latest evidence and developments. Ther Adv Med Oncol. 2016; 8:32-47.
9. Awad MM, Shaw AT. ALK inhibitors in non-small cell lung cancer: crizotinib and beyond. Clin Adv Hematol Oncol. 2014; 12:429-39.
10. Sasaki T, Jänne PA. New strategies for treatment of ALK-rearranged non-small cell lung cancers. Clin Cancer Res. 2011; 17:7213-8.
11. Wu J, Savooji J, Liu D. Second- and third-generation ALK inhibitors for non-small cell lung cancer. J Hematol Oncol. 2016; 9:19.
12. Gadgeel SM, Gandhi L, Riely GJ et al. Safety and activity of alectinib against systemic disease and brain metastases in patients with crizotinib-resistant ALK-rearranged non-small-cell lung cancer (AF-002JG): results from the dose-finding portion of a phase 1/2 study. Lancet Oncol. 2014; 15:1119-28.
13. Toyokawa G, Seto T, Takenoyama M et al. Insights into brain metastasis in patients with ALK+ lung cancer: is the brain truly a sanctuary?. Cancer Metastasis Rev. 2015; 34:797-805.
More about alectinib
Consumer resources
Professional resources
Other brands: Alecensa
Related treatment guides