daclizumab (Subcutaneous route)
dak-LIZ-oo-mab
Subcutaneous route(Solution)
Daclizumab can cause severe liver injury, including life-threatening events, liver failure, and autoimmune hepatitis with fatalities, at any time during treatment and up to 4 months after the last dose. It is contraindicated in patients with preexisting hepatic disease or hepatic impairment. Obtain ALT, AST, and total bilirubin levels prior to, monthly, and before each dose during therapy, and monthly for 6 months after the last dose; treatment interruption or discontinuation may be required for elevations in transaminases or total bilirubin. Additional immune-mediated disorders such as skin reactions, lymphadenopathy, and noninfectious colitis may occur. Consider discontinuation for serious immune-mediated disorders and referral to a specialist for evaluation and treatment. Treatment with systemic corticosteroids or other immunosuppressants has been used for autoimmune hepatitis or other immune-mediated disorders and was continued after therapy discontinuation for some patients. Due to the risk of hepatic injury, including autoimmune hepatitis, and other immune-mediated disorders, daclizumab is available only through a restricted program under a Risk Evaluation and Mitigation Strategy (REMS) called the ZINBRYTA(TM) REMS Program .
Commonly used brand name(s)
In the U.S.
Available Dosage Forms:
Therapeutic Class: Immune Suppressant
Pharmacologic Class: Monoclonal Antibody
Uses For daclizumab
Daclizumab injection is used to treat the relapsing forms of multiple sclerosis (MS). daclizumab will not cure MS, but it may slow some of the disabling effects and decrease the number of relapses of the disease.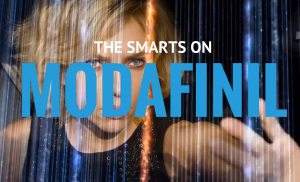 daclizumab is available only with your doctor's prescription.
Before Using daclizumab
In deciding to use a medicine, the risks of taking the medicine must be weighed against the good it will do. This is a decision you and your doctor will make. For daclizumab, the following should be considered:
Allergies
Tell your doctor if you have ever had any unusual or allergic reaction to daclizumab or any other medicines. Also tell your health care professional if you have any other types of allergies, such as to foods, dyes, preservatives, or animals. For non-prescription products, read the label or package ingredients carefully.
Pediatric
Appropriate studies have not been performed on the relationship of age to the effects of daclizumab injection in the pediatric population. Safety and efficacy have not been established.
Geriatric
Appropriate studies performed to date have not demonstrated geriatric-specific problems that would limit the usefulness of daclizumab injection in the elderly.
Breast Feeding
There are no adequate studies in women for determining infant risk when using this medication during breastfeeding. Weigh the potential benefits against the potential risks before taking this medication while breastfeeding.
Interactions with Medicines
Although certain medicines should not be used together at all, in other cases two different medicines may be used together even if an interaction might occur. In these cases, your doctor may want to change the dose, or other precautions may be necessary. Tell your healthcare professional if you are taking any other prescription or nonprescription (over-the-counter [OTC]) medicine.
Interactions with Food/Tobacco/Alcohol
Certain medicines should not be used at or around the time of eating food or eating certain types of food since interactions may occur. Using alcohol or tobacco with certain medicines may also cause interactions to occur. Discuss with your healthcare professional the use of your medicine with food, alcohol, or tobacco.
Other Medical Problems
The presence of other medical problems may affect the use of daclizumab. Make sure you tell your doctor if you have any other medical problems, especially:
Autoimmune hepatitis, history of or
Liver disease—Should not be used in patients with these conditions.
Depression, or history of or
Eczema, history of or
Mental health problems, or history of or
Psoriasis, history of—Use with caution. May make these conditions worse.
Infection, or history of—Daclizumab is not recommended for patients with an active infection, including tuberculosis. Caution should be used if you have a chronic infection or history of a recurring infection.
Proper Use of daclizumab
A nurse or other trained health professional may give you daclizumab. You may also be taught how to give your medicine at home. daclizumab is given as a shot under your skin, usually on the upper arms, abdomen (stomach), or thighs.
daclizumab comes with a Medication Guide and patient directions. Read and follow the instructions carefully. Ask your doctor if you have any questions.
You will be shown the body areas where this shot can be given. Use a different body area each time you give yourself a shot. Keep track of where you give each shot to make sure you rotate body areas. This will help prevent skin problems from the injections.
You might not use all of the medicine in each prefilled syringe. Use each prefilled syringe only one time. Do not save an open syringe. If the medicine in the prefilled syringe has changed color, or if you see particles in it, do not use it.
Dosing
The dose of daclizumab will be different for different patients. Follow your doctor's orders or the directions on the label. The following information includes only the average doses of daclizumab. If your dose is different, do not change it unless your doctor tells you to do so.
The amount of medicine that you take depends on the strength of the medicine. Also, the number of doses you take each day, the time allowed between doses, and the length of time you take the medicine depend on the medical problem for which you are using the medicine.
For injection dosage form:

For multiple sclerosis:

Adults—150 milligrams (mg) injected under your skin once a month.
Children—Use and dose must be determined by your doctor.
Missed Dose
If you miss a dose of daclizumab, take it as soon as possible. However, if it is almost time for your next dose, skip the missed dose and go back to your regular dosing schedule. Do not double doses.
Skip the missed dose if it is more than 2 weeks of your scheduled dose.
Storage
Keep out of the reach of children.
Do not keep outdated medicine or medicine no longer needed.
Ask your healthcare professional how you should dispose of any medicine you do not use.
Store in the refrigerator. Do not freeze.
Keep the medicine in the original carton until you are ready to use it. You may also store it at room temperature for up to 30 days. Do not use external heat sources (eg, hot water) to warm the medicine. Do not put it back in the refrigerator after allowing it to warm to room temperature. Throw away after 30 days without refrigeration.
Do not reuse syringes and needles. Put used syringes and needles in a puncture-resistant disposable container, or dispose of them as directed by your doctor.
Precautions While Using daclizumab
It is very important that your doctor check your progress at regular visits to make sure that daclizumab is working properly. Blood tests may be needed to check for unwanted effects.
Check with your doctor right away if you have pain or tenderness in the upper stomach, pale stools, dark urine, loss of appetite, nausea, vomiting, or yellow eyes or skin. These could be symptoms of a serious liver problem.
Immune-mediated problems (eg, colitis, skin reactions, lymphadenopathy) may occur while you are using daclizumab. Check with your doctor right away if you have the following symptoms: severe diarrhea and abdominal pain, a rash, blistering, crusting, irritation, itching, or reddening of the skin, or swollen, painful, or tender lymph glands in neck, armpit, or groin.
daclizumab may cause serious allergic reactions, including anaphylaxis. Anaphylaxis can be life-threatening and requires immediate medical attention. Call your doctor right away if you have a rash, itching, trouble breathing, trouble swallowing, or any swelling of your hands, face, or mouth while you are using daclizumab.
It is important to check with your doctor if you have any symptoms of an infection such as fever or chills, cough or hoarseness, lower back or side pain, painful or difficult urination.
You may need to have a skin test for tuberculosis before you start using daclizumab. Tell your doctor if you or anyone in your home has ever had a positive reaction to a tuberculosis test or been exposed to tuberculosis.
While you are being treated with daclizumab, and up to 4 months after you stop treatment with it, do not have any immunizations (vaccines) without your doctor's approval. Daclizumab may lower your body's resistance and the vaccine may not work as well, or you might get the infection the vaccine is meant to prevent. In addition, you should not be around other persons living in your household who receive live virus vaccines because there is a chance they could pass the virus on to you. Some examples of live vaccines include measles, mumps, influenza (nasal flu vaccine), poliovirus (oral form), rotavirus, and rubella. Do not get close to them and do not stay in the same room with them for very long. If you have questions about this, talk to your doctor.
daclizumab may cause some people to be anxious, irritable, or display other abnormal behaviors. It may also cause some people to have suicidal thoughts and tendencies or to become more depressed. If you or your caregiver notice any of these side effects, tell your doctor right away.
Do not take other medicines unless they have been discussed with your doctor. This includes prescription or nonprescription (over-the-counter [OTC]) medicines and herbal or vitamin supplements.
daclizumab Side Effects
Along with its needed effects, a medicine may cause some unwanted effects. Although not all of these side effects may occur, if they do occur they may need medical attention.
Check with your doctor immediately if any of the following side effects occur:
More common
Bladder pain
blistering, crusting, irritation, itching, or reddening of the skin
bloody or cloudy urine
body aches or pain
cough or hoarseness
cracked, dry, or scaly skin
difficult, burning, or painful urination
difficulty with breathing
discouragement
ear congestion
feeling sad or empty
fever or chills
frequent urge to urinate
headache
irritability
lack of appetite
loss of interest or pleasure
loss of voice
lower back or side pain
nasal congestion
painful or difficult urination
rash
runny nose
sneezing
sore throat
swelling
swollen, painful, or tender lymph glands in the neck, armpit, or groin
trouble concentrating
trouble sleeping
unusual tiredness or weakness
Less common
Dark urine
general feeling of tiredness or weakness
itching skin
light-colored stools
persistent loss of appetite
red, scaling, or crusted skin
right upper quadrant tenderness
stomach pain, continuing
vomiting
yellow eyes or skin
Rare
Thoughts or attempts at killing oneself
watery or bloody diarrhea
Incidence not known
Dizziness
fast heartbeat
hives or welts
large, hive-like swelling on the face, eyelids, lips, tongue, throat, hands, legs, feet, or sex organs
puffiness or swelling of the eyelids or around the eyes, face, lips, or tongue
tightness in the chest
Some side effects may occur that usually do not need medical attention. These side effects may go away during treatment as your body adjusts to the medicine. Also, your health care professional may be able to tell you about ways to prevent or reduce some of these side effects. Check with your health care professional if any of the following side effects continue or are bothersome or if you have any questions about them:
Less common
Blemishes on the skin
pimples
seizures
Other side effects not listed may also occur in some patients. If you notice any other effects, check with your healthcare professional.
Call your doctor for medical advice about side effects. You may report side effects to the FDA at 1-800-FDA-1088.
See also: Side effects (in more detail)
The use of the Truven Health products is at your sole risk. These products are provided "AS IS" and "as available" for use, without warranties of any kind, either express or implied. Truven Health and Drugs.com make no representation or warranty as to the accuracy, reliability, timeliness, usefulness or completeness of any of the information contained in the products. Additionally, TRUVEN HEALTH MAKES NO REPRESENTATION OR WARRANTIES AS TO THE OPINIONS OR OTHER SERVICE OR DATA YOU MAY ACCESS, DOWNLOAD OR USE AS A RESULT OF USE OF THE THOMSON REUTERS HEALTHCARE PRODUCTS. ALL IMPLIED WARRANTIES OF MERCHANTABILITY AND FITNESS FOR A PARTICULAR PURPOSE OR USE ARE HEREBY EXCLUDED. Truven Health does not assume any responsibility or risk for your use of the Truven Health products.
Copyright 2017 Truven Health Analytics, Inc. All Rights Reserved.
More about daclizumab
Consumer resources
Other brands: Zinbryta, Zenapax
Professional resources
Related treatment guides