Capastat Sulfate (Injection)
Generic Name: capreomycin (Injection route)
kap-ree-oh-MYE-sin
Injection route(Powder for Solution)
Use capreomycin in patients with renal insufficiency or preexisting auditory impairment with great caution, and the risk of additional auditory impairment or renal injury should be weighed against the benefits to be derived from therapy. Simultaneous administration of other parenteral antituberculosis agents which have similar and sometimes irreversible toxic effects, particularly on auditory and renal function, is not recommended. Use with nonantituberculosis drugs having ototoxic or nephrotoxic potential should be undertaken only with great caution. The safety of capreomycin in pregnancy and in pediatric patients has not been established .
Commonly used brand name(s)
In the U.S.
Available Dosage Forms:
Therapeutic Class: Antitubercular
Chemical Class: Aminoglycoside
Uses For Capastat Sulfate
Capreomycin is used to treat tuberculosis (TB). It is given with other medicines for TB.
To help clear up your tuberculosis (TB) completely, you must keep taking this medicine for the full time of treatment, even if you begin to feel better. This is very important. It is also important that you do not miss any doses.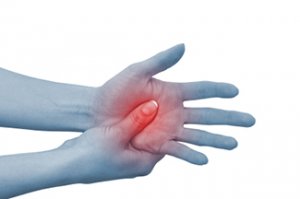 Capreomycin is available only with your doctor's prescription.
Before Using Capastat Sulfate
In deciding to use a medicine, the risks of taking the medicine must be weighed against the good it will do. This is a decision you and your doctor will make. For this medicine, the following should be considered:
Allergies
Tell your doctor if you have ever had any unusual or allergic reaction to this medicine or any other medicines. Also tell your health care professional if you have any other types of allergies, such as to foods, dyes, preservatives, or animals. For non-prescription products, read the label or package ingredients carefully.
Pediatric
Studies on this medicine have been done only in adult patients, and there is no specific information comparing use of capreomycin in children with use in other age groups.
Geriatric
Many medicines have not been studied specifically in older people. Therefore, it may not be known whether they work exactly the same way they do in younger adults or if they cause different side effects or problems in older people. There is no specific information comparing use of capreomycin in the elderly with use in other age groups.
Pregnancy
| | Pregnancy Category | Explanation |
| --- | --- | --- |
| All Trimesters | C | Animal studies have shown an adverse effect and there are no adequate studies in pregnant women OR no animal studies have been conducted and there are no adequate studies in pregnant women. |
Breast Feeding
There are no adequate studies in women for determining infant risk when using this medication during breastfeeding. Weigh the potential benefits against the potential risks before taking this medication while breastfeeding.
Interactions with Medicines
Although certain medicines should not be used together at all, in other cases two different medicines may be used together even if an interaction might occur. In these cases, your doctor may want to change the dose, or other precautions may be necessary. When you are receiving this medicine, it is especially important that your healthcare professional know if you are taking any of the medicines listed below. The following interactions have been selected on the basis of their potential significance and are not necessarily all-inclusive.
Using this medicine with any of the following medicines is not recommended. Your doctor may decide not to treat you with this medication or change some of the other medicines you take.
Using this medicine with any of the following medicines is usually not recommended, but may be required in some cases. If both medicines are prescribed together, your doctor may change the dose or how often you use one or both of the medicines.
Colistimethate Sodium
Foscarnet
Using this medicine with any of the following medicines may cause an increased risk of certain side effects, but using both drugs may be the best treatment for you. If both medicines are prescribed together, your doctor may change the dose or how often you use one or both of the medicines.
Alcuronium
Atracurium
Cisatracurium
Doxacurium
Fazadinium
Gallamine
Hexafluorenium
Metocurine
Mivacurium
Pancuronium
Pipecuronium
Rapacuronium
Rocuronium
Tubocurarine
Vecuronium
Interactions with Food/Tobacco/Alcohol
Certain medicines should not be used at or around the time of eating food or eating certain types of food since interactions may occur. Using alcohol or tobacco with certain medicines may also cause interactions to occur. Discuss with your healthcare professional the use of your medicine with food, alcohol, or tobacco.
Other Medical Problems
The presence of other medical problems may affect the use of this medicine. Make sure you tell your doctor if you have any other medical problems, especially:
Eighth-cranial-nerve disease (loss of hearing and/or balance)—Capreomycin may cause hearing and balance side effects
Kidney disease—Capreomycin may cause serious side effects affecting the kidneys
Myasthenia gravis or
Parkinson's disease—Capreomycin may cause muscular weakness
Proper Use of Capastat Sulfate
To help clear up your infection completely, it is very important that you keep taking this medicine for the full time of treatment, even if you begin to feel better after a few weeks. You may have to use it every day for as long as 1 to 2 years or more. If you stop using this medicine too soon, your symptoms may return.
Dosing
The dose of this medicine will be different for different patients. Follow your doctor's orders or the directions on the label. The following information includes only the average doses of this medicine. If your dose is different, do not change it unless your doctor tells you to do so.
The amount of medicine that you take depends on the strength of the medicine. Also, the number of doses you take each day, the time allowed between doses, and the length of time you take the medicine depend on the medical problem for which you are using the medicine.
For injection dosage form:

For treatment of tuberculosis (TB):

Adults and adolescents—1 gram of capreomycin injected into the muscle once a day for 60 to 120 days. After this time, 1 gram of capreomycin is injected into the muscle 2 or 3 times a week. This medicine must be given with other medicines to treat tuberculosis (TB).
Children—Dose has not been determined.
Capastat Sulfate Side Effects
Along with its needed effects, a medicine may cause some unwanted effects. Although not all of these side effects may occur, if they do occur they may need medical attention.
Check with your doctor as soon as possible if any of the following side effects occur:
More common
Greatly increased or decreased frequency of urination or amount of urine
increased thirst
loss of appetite
nausea
vomiting
Less common
Any loss of hearing
clumsiness or unsteadiness
difficulty in breathing
dizziness
drowsiness
fever
irregular heartbeat
itching
muscle cramps or pain
pain, redness, hardness, unusual bleeding, or a sore at the place of injection
ringing or buzzing or a feeling of fullness in the ears
skin rash
swelling
unusual tiredness or weakness
Other side effects not listed may also occur in some patients. If you notice any other effects, check with your healthcare professional.
Call your doctor for medical advice about side effects. You may report side effects to the FDA at 1-800-FDA-1088.
See also: Side effects (in more detail)
The use of the Truven Health products is at your sole risk. These products are provided "AS IS" and "as available" for use, without warranties of any kind, either express or implied. Truven Health and Drugs.com make no representation or warranty as to the accuracy, reliability, timeliness, usefulness or completeness of any of the information contained in the products. Additionally, TRUVEN HEALTH MAKES NO REPRESENTATION OR WARRANTIES AS TO THE OPINIONS OR OTHER SERVICE OR DATA YOU MAY ACCESS, DOWNLOAD OR USE AS A RESULT OF USE OF THE THOMSON REUTERS HEALTHCARE PRODUCTS. ALL IMPLIED WARRANTIES OF MERCHANTABILITY AND FITNESS FOR A PARTICULAR PURPOSE OR USE ARE HEREBY EXCLUDED. Truven Health does not assume any responsibility or risk for your use of the Truven Health products.
Copyright 2016 Truven Health Analytics, Inc. All Rights Reserved.
More about Capastat Sulfate (capreomycin)
Consumer resources
Professional resources
Related treatment guides