Victrelis
Generic Name: boceprevir (boe SEP re vir)
Brand Names: Victrelis
What is Victrelis?
Victrelis (boceprevir) is an antiviral medication that prevents certain virus cells from multiplying in your body.
Victrelis is used in combination with peginterferon alfa and ribavirin to treat hepatitis C in adults.
Victrelis may also be used for purposes not listed in this medication guide.
Important information
Victrelis must be used in combination with peginterferon alfa and ribavirin. Do not take Victrelis as your only medication to treat hepatitis C.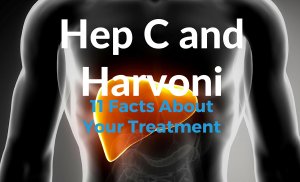 Do not use this combination of drugs if you are pregnant, or if you are a man and your sexual partner is pregnant.
Certain other drugs may interact with boceprevir or should not be used at the same time. Tell each of your healthcare providers about all medicines you use now, and any medicine you start or stop using.
Before taking this medicine
You should not use Victrelis if you are allergic to boceprevir.
Do not take Victrelis as your only hepatitis medicine. Victrelis must be used in combination with peginterferon alfa and ribavirin. Read the medication guide or patient instructions provided with each medicine you take. In some cases, you may not be able to use this drug combination.
To make sure you can safely take Victrelis, tell your doctor if you have:
liver problems other than hepatitis C (including hepatitis B);

a history of liver or other organ transplant; or

low white blood cell (WBC) or red blood cell (RBC) counts, or low levels of platelets in in your blood;
Some medicines can cause unwanted or dangerous effects when used with boceprevir. Your doctor may need to change your treatment plan if you use any of the following drugs:
cisapride;

drospirenone (Yasmin, Yaz, Angeliq, and others);

pimozide;

rifampin;

St. John's wort;

alfuzosin, doxazosin, silodosin, tamsulosin;

lovastatin or simvastatin;

oral midazolam or triazolam;

ergonovine, ergotamine, dihydroergotamine, methylergonovine;

the seizure medications carbamazepine, phenobarbital, or phenytoin; or

sildenafil (Revatio) or tadalafil (Adcirca) when used to treat pulmonary arterial hypertension.
FDA pregnancy category X. Victrelis is given together with interferon alfa and ribavirin. Although boceprevir is not expected to harm an unborn baby, ribavirin is known to cause birth defects or death in an unborn baby. Do not use this combination of drugs if you are pregnant, or if you are a man and your sexual partner is pregnant. If you are a woman, you may need to have a negative pregnancy test before using these medications and every month during your treatment.
See also: Pregnancy and breastfeeding warnings (in more detail)
Use at least 2 non-hormonal forms of birth control while either sexual partner is using Victrelis with interferon alfa and ribavirin. Keep using 2 forms of birth control for at least 6 months after treatment ends.

If you are a woman, do not use Victrelis with interferon alfa and ribavirin if you are pregnant.

If you are a man, do not use Victrelis with interferon alfa and ribavirin if your sexual partner is pregnant. An unborn baby could also be harmed if a man fathers the child while he is taking ribavirin.

Hormonal contraception (such as birth control pills, injections, implants, skin patches, and vaginal rings) may not be effective enough to prevent pregnancy during your treatment. Ask your doctor about using a non-hormone method of birth control (such as a condom, intrauterine device (IUD), diaphragm with spermicide) to prevent pregnancy while taking this medicine.

Tell your doctor right away if a pregnancy occurs while either the mother or the father is using Victrelis with interferon alfa and ribavirin.
It is not known whether boceprevir passes into breast milk or if it could harm a nursing baby. You should not breast-feed while you are using this medicine.
How should I take Victrelis?
Victrelis is used in combination with peginterferon alfa and ribavirin. Follow all directions on your prescription label. Your doctor may occasionally change your doses to make sure you get the best results. Do not take these medicines in larger or smaller amounts or for longer than recommended.
Do not change your doses or medication schedule without your doctor's advice. Every person with hepatitis C should remain under the care of a doctor.
Take Victrelis with food. The usual dose is 4 capsules taken 3 times per day, every 7 to 9 hours. Follow your doctor's instructions.
Your total daily dose of 12 capsules is contained in a single bottle. A carton of Victrelis contains 28 bottles for a 4-week supply.
To be sure this medicine is helping your condition, you will need frequent blood tests. Treatment may be discontinued based on the results of these tests.
Store Victrelis capsules in the refrigerator, do not freeze. Throw away any unused capsules after the expiration date on the label has passed.
You may also store the capsules at room temperature for up to 3 months. Protect the capsules from heat.
See also: Dosage Information (in more detail)
What happens if I miss a dose?
Take the missed dose as soon as you remember. Skip the missed dose if your next dose is less than 2 hours away. Do not take extra medicine to make up the missed dose.
What happens if I overdose?
Seek emergency medical attention or call the Poison Help line at 1-800-222-1222.
What should I avoid while taking Victrelis?
Taking this medicine will not prevent you from passing hepatitis C to other people. Do not have unprotected sex or share razors or toothbrushes. Talk with your doctor about safe ways to prevent transmission during sex. Sharing drug or medicine needles is never safe, even for a healthy person.
Victrelis side effects
Get emergency medical help if you have any of these signs of an allergic reaction to Victrelis: hives; difficult breathing; swelling of your face, lips, tongue, or throat.
Stop using Victrelis and call your doctor at once if you have:
tired feeling, weakness, confusion;

easy bruising or bleeding (nosebleed, bleeding gums);

pale skin, feeling light-headed or short of breath, rapid heart rate, trouble concentrating; or

fever, chills, body aches, flu symptoms, sores in your mouth and throat.
Common Victrelis side effects may include:
headache;

altered sense of taste; or

nausea.
This is not a complete list of side effects and others may occur. Call your doctor for medical advice about side effects. You may report side effects to FDA at 1-800-FDA-1088.
See also: Side effects (in more detail)
What other drugs will affect Victrelis?
Many drugs can interact with boceprevir. Not all possible interactions are listed here. Tell your doctor about all your medications and any you start or stop using during treatment with Victrelis, especially:
a blood thinner (warfarin, Coumadin, Jantoven);

hormone replacement therapy, birth control pills, implants, vaginal rings, or injections;

sildenafil (Viagra) and other erectile dysfunction medicines;

an antibiotic or antifungal medicine--clarithromycin, itraconazole, ketoconazole, posaconazole, rifabutin, voriconazole; asthma or allergy medicine--budesonide, fluticasone, salmeterol (Advair, Serevent); steroid medicine--dexamethasone, prednisone, prednisolone;

an antidepressant--desipramine, escitalopram; narcotic medication--buprenorphine, methadone, naloxone; a sedative--alprazolam, trazodone;

cholesterol-lowering drugs--atorvastatin, pravastatin; heart or blood pressure medicine--amlodipine, amiodarone, digoxin, diltiazem, felodipine, nicardipine, nifedipine, nisoldipine, propafenone, quinidine, verapamil; or

HIV or AIDS medicines--atazanavir, darunavir, efavirenz, etravirine, lopinavir, raltegravir, ritonavir; medicine to prevent organ transplant rejection--cyclosporine, sirolimus, tacrolimus.
This list is not complete and many other drugs can interact with boceprevir. This includes prescription and over-the-counter medicines, vitamins, and herbal products. Give a list of all your medicines to any healthcare provider who treats you.
More about Victrelis (boceprevir)
Consumer resources
Professional resources
Related treatment guides
Where can I get more information?
Your pharmacist can provide more information about Victrelis.