Dermoscent PYOspot
This page contains information on Dermoscent PYOspot for
veterinary use
.
The information provided typically includes the following:
Dermoscent PYOspot Indications
Warnings and cautions for Dermoscent PYOspot
Direction and dosage information for Dermoscent PYOspot
Dermoscent PYOspot
This treatment applies to the following species:
Company: LDCA
Dermoscent® LABORATOIRE
Purifying spot-on for dogs
NATURAL INGREDIENT BASED
External animal use
Dermoscent®: innovative dermo-care for companion animals
Laboratoire de Dermo-Cosmétique Animale (LDCA), the first laboratory specialized in dermo-cosmetic care development for companion animals, has conceived a comprehensive range of products based exclusively on carefully selected natural ingredients to improve animal skin health and coat beauty under the brand Dermoscent®.
PYOspot®
Purifying spot-on for dogs
PYOspot® purifies and helps maintain or restore the balance of the ecosystem of canine skins. PYOspot® has been tested under veterinary control to ensure the best efficacy and safety with optimal product quality. No added fragrance.
PROPERTIES
The natural complex PhytoC-2® composed of essential oils and a neem extract provides a purifying action to help restore skin flora balance and prevent imbalances. Tamanu oil together with the essential oils of lavender & lemon eucalyptus soothes the skin. Rich in essential fatty acids (Omega 3 & 6) from plant extracts, this formulation also helps reinforce skin barrier function and replenish cutaneous hydration. This unique and optimal association of ingredients makes PYOspot® a remarkable purifying skin care for dogs.
DIRECTIONS FOR USE
Break the top of the pipette (1), part the coat (2) and empty contents on the back between the shoulders of the animal at one or 2 spots directly on the skin (3). Particularly adapted to generalized cases. Do not apply on lesions. Apply one pipette every week as long time as necessary following your veterinarian's advice. It is recommended not to bathe the animal during the 2 days before and after the application. No massage required; thanks to its bio-diffusing action, PYOspot® diffuses over animal's body. Satisfactory results are obtained from a regular and continuous application. PYOspot® is compatible and complementary with other spot-on products.

PRECAUTIONS
External animal use; do not swallow; avoid contact with eyes; keep out of reach of children; no data available on animals under 3 months of age.
STORAGE
Avoid exposure to light, humidity and temperature above 30°C or 85°F; no conservation after opening each pipette.
INGREDIENTS: BIO-DIFFUSING AGENT, OLUS (VEGETABLE OIL), CALOPHYLLUM INOPHYLLUM OIL, MELIA AZADIRACHTA LEAF EXTRACT, CARUM COPTICUM FRUIT EXTRACT, CYMBOPOGON MARTINII OIL, SATUREJA MONTANA OIL, SALVIA OFFICINALIS OIL, LAVANDULA HYBRIDA OIL, EUCALYPTUS CITRIODORA OIL, TOCOPHERYL ACETATE, BISABOLOL.
In addition to PYOspot®, discover the rest of the PYO range composed of complementary products to optimize the management of cutaneous disorders:
● PYOspot® Spray - purifying spray for localized areas.
● PYOclean® Shampoo - purifying shampoo recommended to help restore cutaneous flora without irritating or dehydrating the skin.
● PYOclean® Mousse - rinse-free cleansing and purifying foam.
● PYOclean® Wipes - purifying wipes recommended to cleanse the skin. Practical for areas difficult to reach such as skin folds, interdigital spaces, corkscrew tails...
● PYOclean® Oto - purifying ear cleanser recommended for animals subject to recurrent ear disorders. Without risks of cross-contamination thanks to its monodose format.
A comprehensive skin care range specifically formulated to improve companion animal's skin health and coat beauty is available through your veterinarian. For further information, please visit Dermoscent® website: www.dermoscent.com or send an e-mail to: courrier@dermoscent.com.
Please ask advice from your veterinarian for any concern on your animal's health.
Made in France by: Laboratoire de Dermo-Cosmétique Animale, Technopôle Castres-Mazamet - CEEI - ZA Le Causse, 81100 Castres - France
www.dermoscent.com
#DermoscentFamily
Patent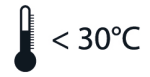 Distributed by Canadian and USA partner: AVENTIX, 4350 Mainway, Burlington, ON, L7L 5R7 Canada
877-909-2242
www.aventix.ca
| | |
| --- | --- |
| 0 > 10 kg/Up to 22 lbs | 4 pipettes x 0.6 ml / 0.08 fl.oz |
| 10 > 20 kg/22 > 45 lbs | 4 pipettes x 1.2 ml / 0.16 fl.oz |
| 20 > 40 kg/45 > 90 lbs | 4 pipettes x 2.4 ml / 0.32 fl.oz |
CPN: 1928014.2
LDCA, LABORATOIRE DE DERMO-COSMÉTIQUIE ANIMALE
Distributed by AVENTIX ANIMAL HEALTH CORP.
4350 MAINWAY, BURLINGTON, ON, L7L 5R7
| | | |
| --- | --- | --- |
| Telephone: | | 905-332-4744 |
| Toll-Free: | | 877-909-2242 |
| Fax: | | 905-332-4844 |
| Website: | | www.aventix.ca |
| Email: | | customerservice@aventix.ca |
| | |
| --- | --- |
| | Every effort has been made to ensure the accuracy of the Dermoscent PYOspot information published above. However, it remains the responsibility of the readers to familiarize themselves with the product information contained on the US product label or package insert. |