Tafinlar
Generic Name: dabrafenib (da bRAF e nib)
Brand Names: Tafinlar
What is Tafinlar?
Tafinlar (dabrafenib) is a cancer medication that interferes with the growth and spread of cancer cells in the body.
Tafinlar is used to treat a certain type of metastatic melanoma (skin cancer that has spread to other parts of the body).
Tafinlar may also be used for purposes not listed in this medication guide.
Important information
Tafinlar may cause new cancers, including cutaneous squamous cell carcinoma (cuSCC) that can spread to other parts of the body. Talk with your healthcare provider about your risk for developing skin cancers.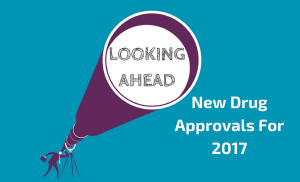 Your healthcare provider should check your skin before you start taking Tafinlar, and every two months while taking this medicine to look for any new skin cancers.
Your healthcare provider may continue to check your skin for six months after you stop taking Tafinlar.
Follow all directions on your medicine label and package. Tell each of your healthcare providers about all your medical conditions, allergies, and all medicines you use.
Before taking this medicine
You should not use Tafinlar if you are allergic to dabrafenib.
To make sure Tafinlar is safe for you, tell your doctor if you have:
liver or kidney disease;

diabetes (dabrafenib may raise your blood sugar); or

a genetic enzyme deficiency called glucose-6-phosphate dehydrogenase (G6PD) deficiency.
Using Tafinlar may increase your risk of developing other types of skin cancer. Ask your doctor about your specific risk. Tell your doctor if you notice any new skin symptoms such as redness, sores that will not heal, or a mole that has changed in size or color.
Do not use Tafinlar if you are pregnant. It could harm the unborn baby. Tell your doctor if you become pregnant during treatment. Use effective birth control while you are using this medication and for 2 weeks after your last dose.
Tafinlar can make birth control pills less effective. Ask your doctor about using non hormonal birth control (condom, diaphragm with spermicide) to prevent pregnancy while taking Tafinlar.
This medication can lower a man's sperm count, which could affect fertility (the ability to have children).
It is not known whether dabrafenib passes into breast milk or if it could harm a nursing baby. You should not breast-feed while using this medicine and for 2 weeks following the last dose.
How should I take Tafinlar?
Tafinlar is usually taken twice daily. Follow all directions on your prescription label. Do not take this medicine in larger or smaller amounts or for longer than recommended.
Your doctor will perform blood tests to make sure you have the correct tumor type to be treated with this medicine.
Take Tafinlar on an empty stomach, at least 1 hour before or 2 hours after a meal.
Do not crush, chew, break, or open a capsule. Swallow it whole.
If you need surgery, dental work, or a medical procedure, tell the doctor ahead of time that you are using Tafinlar.
Your doctor will need to check your skin every 2 months while you are using Tafinlar, and for up to 6 months after your treatment ends.
Store at room temperature away from moisture and heat.
See also: Dosage Information (in more detail)
What happens if I miss a dose?
Take the missed dose as soon as you remember. Skip the missed dose if your next dose is less than 6 hours away. Do not take extra medicine to make up the missed dose.
What happens if I overdose?
Seek emergency medical attention or call the Poison Help line at 1-800-222-1222.
Tafinlar dosing information
Usual Adult Dose for Melanoma - Metastatic:
150 mg orally twice daily, approximately 12 hours apart. Take either at least 1 hour before or at least 2 hours after a meal.

Duration of therapy: Until disease progression or unacceptable toxicity occurs
Comments: Confirm the presence of BRAF V600E mutation in tumor specimens prior to initiation.

Approved indication: Unresectable or metastatic melanoma with BRAF V600E mutation as detected by an FDA-approved test.
What should I avoid?
Ddabrafenib can pass into body fluids (urine, feces, vomit). Caregivers should wear rubber gloves while cleaning up a patient's body fluids, handling contaminated trash or laundry or changing diapers. Wash hands before and after removing gloves. Wash soiled clothing and linens separately from other laundry.
Tafinlar side effects
Get emergency medical help if you have any signs of an allergic reaction to Tafinlar: hives; difficult breathing; swelling of your face, lips, tongue, or throat.
Stop using Tafinlar and call your doctor at once if you have:
fever, chills, feeling light-headed;

feeling very thirsty or hot, being unable to urinate, heavy sweating, or hot and dry skin;

eye pain or redness, vision changes, eyes being more sensitive to light;

pain, redness, numbness, and peeling skin on your hands or feet; or

high blood sugar (increased thirst, increased urination, hunger, dry mouth, fruity breath odor, drowsiness, dry skin, blurred vision, weight loss).
Common Tafinlar side effects may include:
headache;

fever, chills;

joint pain;

thickened skin;

cough; or

temporary hair loss.
This is not a complete list of side effects and others may occur. Call your doctor for medical advice about side effects. You may report side effects to FDA at 1-800-FDA-1088.
See also: Side effects (in more detail)
What other drugs will affect Tafinlar?
Other drugs may interact with Tafinlar, including prescription and over-the-counter medicines, vitamins, and herbal products. Tell each of your health care providers about all medicines you use now and any medicine you start or stop using.
More about Tafinlar (dabrafenib)
Consumer resources
Professional resources
Related treatment guides
Where can I get more information?
Your pharmacist can provide more information about Tafinlar.