EnLyte
Generic Name: folate supplement
Dosage Form: capsule, delayed release pellets

EnLyte®with DeltaFolateTM
(2.5mg F-THF, 1mg PteGlu CR, 7mg Me-THF-Mg, 13.6mg FeGC, 6.4mg PS-DHA, 800mcg PS-EPA)
DIETARY MANAGEMENT / PRESCRIPTION (Rx) FOLATE
MULTIPHASIC SOFTGEL
64661-711-30††
CERTIFIED GLUTEN-FREE
Rx
DESCRIPTION: EnLyte® is an orally-administered prescription folate-containing product for the clinical dietary management of depression related to suboptimal folate levels associated with metabolic imbalances in transformylation and/or methylation biochemistry.1-8,20
Folate appears to enhance synthesis and/or regeneration of tetrahydrobiopterin (BH4), which is an essential cofactor in the biosynthesis of monoamine neurotransmitters serotonin, dopamine and norepinephrine.15,16,17 Additionally, folate may normalize elevated homocysteine levels and reduce the risk of neural tube defects. Elevated homocysteine has been observed among women with neural tube defect (NTD)-affected pregnancies.36 The protective effect of DeltaFolateTM in EnLyte® comes in supplying an array of folate-derivatives in combination with folate coenzymes, cofactors and co-metabolites that decrease the risk of bioavailability-interference such as might occur with inborn or environmental folate-malabsorption. This allows the folate substrate, THF, to be utilized in transformylation and/or methylation biochemistry.1-8,14
EnLyte® can be taken by women of childbearing age, pregnant women, and lactating and nonlactating mothers.
Daily Values not established for patients with unique nutritional needs who are in need of supplementation as directed by a licensed medical practitioner.
Ferrous glycine cysteinate, also known as FERROUS CYSTEINE GLYCINATE, and has the UNII code 8B4OP7RK5N, and is a proprietary ingredient containing pure chelates without interfering ions -resulting in high solubility and absorption;it is the only pure amino acid iron chelate supplement on the market, and is protected under US Patent No. 7,341,708.
DeltaFolateTM is a proprietary folate blend consisting of folinic acid, folic acid and methylfolic acid providing 8.73 mg of active vitamin B9 moiety.
CitraFolic® is a controlled-release form of folic acid that is pH-specific using citrates as buffers to achieve optimal absorption for targeted-GI at the proximal jejunum AND in order to meet USP requirements for folic acid dissolution and disintegration.
L-Methylfolate magnesium is a magnesium salt of methylfolic acid - also known as LEVOMEFOLATE MAGNESIUM, and has the Unique Ingredient Identifier (UNII) code 1VZZ62R081; the active moiety being LEVOMEFOLIC ACID, and has the UNII 8S95DH25XC. L-methylfolate magnesium has the CAS #1429498-11-2.
PS-DHA and PS-EPA is an omega-3 derived complex comprising phospholated docosahexaenoic (DHA) and eicosapentaenoic acid (EPA), and is protected under U.S. Patent Nos. 7,935,365 and 5,965,413. It has the following two metabolic substrates*: (1) PS-DHA as the active ingredient phosphatidylserine-docosahexaenoate calcium salt (PS-DHA-Ca) - also known as 1,2-DOCOSAHEXANOYL-SN-GLYCERO-3-PHOSPHOSERINE CALCIUM, and has UNII code 6WJM73T46K; the active moiety being phosphatidylserine-docosahexaenoic acid (PS-DHA) - also known as 1,2-DOCOSAHEXANOYL-SN-GLYCERO-3-PHOSPHOSERINE, and has UNII code DVY07ILF1W. AND, (2) PS-EPA as the active ingredient phosphatidylserine-eiconosapentanoate calcium salt (PS-EPA-Ca) - also known as 1,2-ICOSAPENTOYL-SN-GLYCERO-3-PHOSPHOSERINE CALCIUM, and has UNII code 9ABD9DRK7B; the active moiety being phosphatidylserine-eiconosapentanoic acid (PS-EPA) - also known as 1,2-ICOSAPENTOYL-SN-GLYCERO-3-PHOSPHOSERINE, and has UNII code C3019D8IIA.

INGREDIENTS:*Each oval, annatto-colored MULTIPHASIC soft gelatin capsule contains the following dietary ingredients:
FeGC as ferrous glycine cysteinate (1.5mg elemental iron) from pure amino acid chelate†
13.6
PS-DHA as phosphatidylserine-docosahexaenoic acid from PS-DHA-Ca†
6.4 mg
PS-EPA as phosphatidylserine-eicosapentaenoate acid from PS-EPA-Ca†
800 mcg
DeltaFolateTM‡ (16 mg) comprised of -
Formyltetrahydrofolic acid
2.5 mg
Controlled-release citrated-pteroylmonoglutamic acid§ , USP
1 mg
L-methylfolate magnesium¶
7 mg
Citrates § (citric acid, sodium citrates)
5.5 mg
ALSO CONTAINS*: The following distinct dietary ingredients as necessary cofactors, coenzymes and co-metabolites for advanced folate supplementation:
Phosphatidylserine#
12 mg
Ascorbates [as 24 mg magnesium ascorbate and 1 mg zinc ascorbate]
25 mg
Thiamine pyrophosphate
25 mcg
Flavin adenine dinucleotide (FAD)
25 mcg
Nicotinamide adenine dinucleotide hydride (NADH)
25 mcg
Pyridoxal 5' phosphate (P5P)
25 mcg
Adenosylcobalamin
50 mcg
Betaine (trimethylglycine)
500 mcg
L-threonate magnesium
1 mg
EXCIPIENTS: Annatto (color), gelatin (bovine), glycerin, lecithin (sunflower), natural creamy orange (flavor), olive oil, piperine1 (bioavailability enhancer), purified water, r-5-formylTHF, ubidecarenone (trace amounts), yellow beeswax,....[and other ancillary ingredients2 as needed to ensure product stability].
Bioavailability enhancer piperine as BioPerine® is a registered trademark of Sabinsa Corporation, Piscataway, NJ. Protected and manufactured under US Patent Nos. 5,536,506, 5,744,161, 5,972,382; and 6,054,585.
Contact with moisture may produce surface discoloration and/or erosion.
EnLyte® DOES NOT CONTAIN artificial dyes, artificial flavors/ sweeteners, and gluten. EnLyte® is third-party certified gluten-free. EnLyte® contains less than 5000 ppm alcohol.
ALLERGY STATEMENT: EnLyte® contains soy and fish (blue whiting and herring). This ingredient, however, does not contain detectable levels of fish and soy protein due to an extensive purification process. Neverless, EnLyte® has been manufactured in a facility that also manufactures products containing tree nuts, peanuts, fish, egg, wheat, milk, soy and shellfish. Patients with allergic tendencies to any of these substances should use discretion and consult their healthcare practitioner for advice. EnLyte® also contains bovine gelatin.
WARNINGS: This product contains iron. EnLyte® should not be used by individuals at risk for iron overload (including transfusional overload) or other conditions for which iron is contraindicated.
Warning: Accidental overdose of iron-containing products is a leading cause of fatal poisoning in children under 6. Keep this product out of the reach of children. In case of accidental overdose, call a doctor or poison control center immediately.
[PSYCHIATRIC] Caution is recommended in patients with a history of bipolar illness as mood elevation is possible following coadministration of folate with antidepressant therapy in situations of severe folate deficiency. Caution is also recommended with schizophrenic patients as it is imperative that positive symptoms in schizophrenia be treated with therapies (e.g., antipsychotic medications) that are accepted by licensed psychiatric professionals as being safe and effective. EnLyte® should not be administered to patients with positive symptoms.
[NEUROCOGNITIVE] Caution is recommended in patients taking anticonvulsant medications as folate may interfere with anticonvulsant medication, and may lower seizure threshold.9 Furthermore, it has been reported that anticonvulsant medications interfere with folate metabolism, but the exact action is unclear; therefore caution is recommended with patients in this therapeutic group.10 Caution is likewise recommended in Parkinson's disease patients as EnLyte® contains vitamin B6 which may or may not interfere with levodopa (even when administered with carbidopa).
[ONCOLOGY] Folinic acid may enhance the toxicity of fluorouracil. Deaths from severe enterocolitis, diarrhea, and dehydration have been reported in elderly patients receiving weekly formyl-THF and fluorouracil. Concomitant granulocytopenia and fever were present in some but not all of the patients. Individuals undergoing treatment for cancer or certain inflammatory conditions or who have a history of precancerous neoplasms should consult their medical practitioner to determine if EnLyte® is appropriate for them.
PRECAUTIONS: Folate alone is improper therapy in the treatment of pernicious anemia and other megaloblastic anemias where vitamin B12 is deficient. Folate in doses above 0.1 mg daily may obscure pernicious anemia in that hematologic remission may occur while neurological manifestations progress.
Daily ingestion of more than 3 grams per day of omega-3 fatty acids (ALA, EPA, and DHA) may have potential antithrombotic activities, or effects, and may increase bleeding times. Administration of omega-3 fatty acids, including DHA, should be avoided in patients with inherited or acquired bleeding diathesis, including those taking anticoagulants. Exercise caution to ensure that the prescribed dosage of DHA does not exceed 1 gram (1000 mg) per day.
INTERACTIONS: Talk to your healthcare practitioner and/or pharmacist before taking or using any prescription or over-the-counter medicines or herbal/health supplements alongside EnLyte®. Folinic acid may enhance the toxicity of fluorouracil (see WARNINGS).
CONTRAINDICATIONS: EnLyte® is contraindicated in patients with a known hypersensitivity to any of the components contained in this product. EnLyte® is contraindicated for individuals with conditions for which any of the EnLyte® is also contraindicated for individuals who would be negatively affected by increased monoamine neurotransmitter synthesis.
ADVERSE REACTIONS: Allergic reactions have been reported following the use of oral and parenteral folate. Paresthesia, somnolence, nausea, and headaches have been reported with pyridoxine. Mild transient diarrhea, polycythemia vera, itching, transitory exanthema and the feeling of swelling of the entire body has been associated with cobalamin.
These are not all the possible side effects associated with EnLyte® It is important to always contact your healthcare practitioner if you experience any side effects on EnLyte®. You may report side effects by calling (866) 280-5961.
PHARMACOLOGY: IRON - EnLyte® supplies iron as a pure amino acid iron-chelate, which provides pure elemental iron – an essential component in the formation of hemoglobin. Iron therapy is necessary in advanced folate supplementation due to interference between iron and folate metabolism.49 Sufficient amounts are required for effective erythropoiesis. The selection of a non-heme form of supplemental iron is also important because the heme carrier protein (HCP) has been demonstrated also to be a proton coupled folate transporter (PCFT).38 As a result, when dietary folate intake is high, as would be with the administration of EnLyte®, heme iron transport can be sacrificed, leading to potential iron deficiency. Co-administering non-heme iron compensates for these potential metabolic imbalances. This proprietary form of iron is protected under US Patent No. 7,341,708. Furthermore – and according to the USDA, "The impact of iron deficiency on folate metabolism is most dramatic during the reproductive and neonatal stages of the life cycle."35
Iron is one of the primary cofactors in BH4 reactions. Tyrosine hydroxylase requires iron and tetrahydrobiopterin to catalyze the conversion of tyrosine to DOPA, which is then converted to dopamine by the enzyme DOPA decarboxylase. Dopamine β-hydroxylase transforms dopamine to norepinephrine, which can be further transformed to epinephrine.
OMEGA-3 ESSENTIAL FATTY ACID DERIVATIVES - Docosahexaenoic acid (DHA) and eicosapentaenoic acid (EPA) are omega-3 fatty acids. The omega-3 fatty acid-derivatives in EnLyte® (as conjugated PS-DHA and conjugated PS-EPA/ "body ready" omega-3s) are uniquely conjugated to phospholipids – such as phosphatidylserine (PS), which mimics the structure of fatty acids typically found in the healthy brain. Phospholipids are essential for neuronal and especially for synaptic structure and play key roles in the signal transduction responses to dopamine, serotonin, glutamate and acetylcholine. The unsaturated fatty acid components of phospholipids are abnormal in depression, with deficits of eicosapentaenoic acid and other omega-3 fatty acids.46,47
FOLATE - FOLATE is essential for the production of certain coenzymes in many metabolic systems such as purine and pyrimidine synthesis. It is also essential in the synthesis and maintenance of nucleoprotein in erythropoiesis. It also promotes white blood cell (WBC) and platelet production in folate-deficiency anemia. Folate is associated with methylation and transformylation biochemistry. Folates are converted into functional, metabolically active coenzyme forms for use in the body (61 Fed. Reg. at 8759-60), and supply the active folate substrate, THF (tetrahydrofolate), for use in transformylation and methylation biochemistry. Folates are best known for reducing the incidence of fetal neural tube defects (NTDs).9,10,11 NTDs are congenital malformations produced by failure of the neural tube to form and close properly during embryonic development.30 During the first four weeks of pregnancy – when many women do not even realize that they have conceived, adequate maternal folate intake is essential to reduce the risk of NTDs. As the postnatal period approaches there is increased demand again for folate regardless of lactation status. Folate is involved in transformylation and methylation metabolism as well as – indirectly, succinylation metabolism (through the "methyl trap" hypothesis). Folate plays a central role in the formation of nucleic acid precursors, such as thymidylic acid and purine nucleotides, which are essential for nucleic acid synthesis and cell division. IOM/NAS (1998) noted that the evidence for a protective effect from folate supplements is much stronger than that for food folate.8 Other dietary ingredients are added to folate as cofactors, coenzymes and co-metabolites; in studies by Czeizel and Dudas (1992) and Berry et al. (1999), factors other than folate intake may affect the magnitude of risk reduction or participate in a coprotective effect with folate.8,11
Folate supplementation increases BH4 synthesis through a pterin "salvage pathway", which converts sepiapterin/dihydrobiopterin (BH2) to BH4 through the enzymatic activity of dihydrofolate reductase (DHFR). Additionally, methyltetrahydrofolate (MTHF) may enhance or even "standin" for BH4.15 BH4 can also be regenerated from quinonoid dihydrobiopterin by dihydropteridine reductase (DHPR) and synthesized de novo by conversion from guanosine triphosphate (GTP). BH4 functions as a cofactor for the enzymes responsible for the production of monoamine neurotransmitters (serotonin, epinephrine, dopamine). BH4 is the cofactor for conversion of phenylalanine to tyrosine. Tyrosine is then converted into DOPA, and eventually to norepinephrine and epinephrine. The conversion of tryptophan to serotonin also requires BH4.
EnLyte® provides folate as DeltaFolate™ which contains:
FOLIC ACID - DeltaFolate™ uses a novel, controlled-release delivery method to optimize absorption of folic acid. DeltaFolate™ uses a proprietary technology to encapsulate conventional folic acid, along with citrates, in controlled-release pellets. The form of folic acid used in DeltaFolate™ is unique from conventional folic acid in that it: 1.) complies with USP requirements for folic acid dissolution. Some studies indicate that dissolution failure – that is, the failure of conventional folic acid supplements to meet USP requirements for dissolution – is a significant, concerning problem.34,37 2.) includes buffers to adjust the pH in order to remain soluble in a high acid environment, such as the gastric environment. This is important because folic acid must remain soluble in the acidic environment of the stomach in order to be absorbed in the intestine. Studies show that solubility of conventional folic acid decreases with increased acidity.37 Folic acid is converted into functional, metabolically active coenzyme forms for use in the body (61 Fed. Reg. at 8759-60), and supplies the active folate substrate, THF (tetrahydrofolate)7-9,10. Because the folate is controlled release (enteric coating delays 20 minutes then not less than 90% of folate is dissolved according to United States Pharmacopeia (USP) specifications within 60 minutes), it is less likely to interefere with heme iron (hemoglobin-derived iron) absorption as the body's transport has a greater affinity for folic acid than for heme iron.38

FOLINIC ACID - Folinic acid plays an essential role in transformylation reactions, and is also the immediate precursor of L-5-MTHF substrate for B12-assisted methionine synthase which remethylates homocysteine to methionine. Folinic acid is a metabolically active folate, and does not require reduction by dihydrofolate reductase (DHFR). DHFR is an extremely slow enzyme with some individuals possessing lower than average activity. Studies of patients with cerebral folate deficiency have shown that oral folinic acid can bypass defective folate receptors and restore central nervous system folate levels. Low folate status is associated with depression.25 Folinic acid is converted into functional, metabolically active coenzyme forms for use in the body (61 Fed. Reg. at 8759-60), and supplies the active folate substrate, THF (tetrahydrofolate).
METHYLFOLIC ACID - L-Methylfolate magnesium is a proprietary form of methylfolic acid. Magnesium is the only mineral that is a cofactor in the folate-THF recycle pathway. About 70% of food folate and cellular folate is comprised of L-methylfolate. It is the primary form of folate in circulation, and is also the form transported across membranes – particularly across the blood brain barrier – into peripheral tissues. In the cell, L-methylfolate is used in the remethylation of homocysteine to form methionine and tetrahydrofolate (THF). L-methylfolate is converted into functional, metabolically active coenzyme forms for use in the body (61 Fed. Reg. at 8759-60), and supplies the active folate substrate, THF (tetrahydrofolate).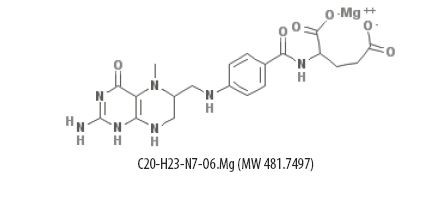 FOLATE COENZYMES, COFACTORS AND COMETABOLITES - The following dietary ingredients are added to enhance the bioavailable potential of folate, and include:
COBALAMIN - Cobalamin is required for two important reactions: the conversion of methylmalonyl CoA to succinyl CoA, a Krebs cycle intermediate, and the conversion of homocysteine to methionine, a reaction in which the methyl group of methyltetrahydrofolate is donated to remethylate homocysteine. Homocysteine has been found to stimulate or alter transcription factors involved in inflammation, with an important ancillary consequence of BH4 depletion. For example, it has been reported that homocysteine-mediated activation of sterol regulatory element binding protein (SREBP) upregulates expression of 3-hydroxy-3-methyl-glutaryl-coenzyme (HMG-CoA reductase) with increased biosynthesis and cellular uptake of cholesterol, the depletion of BH4 being a secondary effect.63
Cobalamin-dependent MTR reactions may also have neurological effects through an indirect mechanism. Namely, cobalamin enables the methyl group donation that converts homocysteine to methionine. S-adenosylmethionine (SAMe) is an amino acid-derivative that donates one carbon pools in methylation reactions. Adequate methionine is needed to make SAMe, which in turn is necessary for methylation of myelin sheath phospholipids. In addition, SAMe is involved in the manufacture of certain neurotransmitters, catecholamines, and in brain metabolism. These neurotransmitters are important for maintaining mood, possibly explaining why cobalamin deficiency is sometimes associated with depression.64
Many factors contribute to the cobalamin deficiency including diet, gastrointestinal pathology, autoimmune disease and medications7-9,10
OTHER B VITAMINS - Pyridoxal-5'-phosphate (PLP) is the active form of vitamin B6 (as opposed to pyridoxine, the parent compound of PLP and the most frequently used form of vitamin B6). The aromatic amino acid decarboxylase considered to decarboxylate both dihydroxyphenylalanine (DOPA) and 5-hydroxytryptophan (5-HTP) requires pyridoxal phosphate as coenzyme. Deficient levels of plasma PLP are significantly associated with depressive symptomatology in human studies.51,52 Thiamine pyrophosphate (TPP) is the biologically active derivative of thiamine, vitamin B1 Flavin adenine dinucleotide (FAD) is the active substrate of riboflavin, vitamin B2. It has been reported that deficiencies of thiamine and riboflavin are associated with depressive symptoms.53,54 Nicotinamide adenine dinucleotide (NADH) is a reduced form of niacin, or vitamin B3 Niacin-dependent dihydropteridine reductase (DHPR) is involved in BH4 regeneration.
OTHER VITAMINS / MINERALS - Ascorbates assist with folate and iron metabolism.55,56 Furthermore, these nutrients contain mineral salts – magnesium and zinc – which are also known to play a role in the folate cycle. Defective 6-pyruvoyl tetrahydropterin synthase is known to impair tetrahydrobiopterin synthesis. The enzyme 6-pyruvoyl tetrahydropterin synthase consists of four identical subunits which convert dihydroneopterin triphosphate to 6-pyruvoyl-tetrahydropterin in the presence of magnesium.62
OTHER DIETARY INGREDIENTS - Piperine is an alkaloid found naturally in plants, and may have bioavailability-enhancing activity for some nutritional substances and for some drugs.9,10,57 Betaine, or trimethylglycine, has been shown to lower plasma homocysteine, and plays an important role in zinc-betaine (methylation) metabolism.9,10,50 L-threonic acid is known to enhance the bioavailability of ascorbates.
FOLATE REGULATION: The Federal Register Notices from 1971 to 1973 established that increased folate was proper therapy in megaloblastic anemias of tropical and nontropical sprue, nutritional origin, pregnancy, infancy and childhood.1,2,3
Folate metabolism can be affected by malabsorption issues which differ widely among population groups. The March 5, 1996 Federal Register Notice (61 FR 8760) states that "The agency concluded that the scientific literature did not support the superiority of any one source of folate over others, and that the data were insufficient to provide a basis for stating that a specific amount of folate is more effective than another amount [emphasis added]."4 The actual amount and source of folate require a licensed medical practitioner's supervision to achieve a satisfactory maintenance level, and may exceed the 0.8 mg UL. The Federal Register Notice of August 2, 1973 (38 FR 20750) specifically states that "dietary supplement preparations are available without a prescription (21 CFR 121.1134). Levels higher than dietary supplement amounts are available only with a prescription. Oral preparations supplying more than 0.8 mg of folate per dosage unit would be restricted to prescription dispensing and that a dietary supplement furnishing 0.8 mg could be prescribed when a maintenance level of 0.8 mg per day was indicated ... When clinical symptoms have subsided and the blood picture and/or CSF folate levels have become normal, a maintenance level should be used. Patients should be kept under close supervision and adjustment of the maintenance level made if relapse appears imminent. In the presence of alcoholism, hemolytic anemia, anticonvulsant therapy, or chronic infection, the maintenance level may need to be increased [emphasis added]."2 However, once the level of active folate exceeds 0.8 mg - as prescribed dosages, then the product is no longer a medical food but a dietary management / prescription (Rx)-folate regardless of pregnancy/lactation status in spite of the fact that folic acid - including reduced forms, may be added to medical foods as defined in section 5(b)(3) of the Orphan Drug Act (21 USC 360ee(b)(3)), or to food (21 CFR 172.345)5,6 In the Letter Regarding Dietary Supplement Health Claim for Folic Acid, Vitamin B6, and Vitamin B12 and Vascular Disease (Docket No. 99P-3029) dated November 28, 2000, FDA wrote "... high intakes of folate may partially and temporarily correct pernicious anemia while the neurological damage of vitamin B12 deficiency progresses. IOM/NAS (1998) set the UL for all adults of 1 mg per day because of devastating and irreversible neurological consequences of vitamin B12 deficiency, the data suggesting that pernicious anemia may develop at a younger age in some racial or ethnic groups, and the uncertainty about the extent of the occurrence of vitamin B12 deficiency in younger age groups (IOM/NAS, 1998) [emphasis added]."7 Summary: This product is a dietary management product that - due to advanced folate levels, requires administration under the care of a licensed medical practitioner, and the most appropriate way to do that is to provide the product as prescription for pedigree reporting and safety monitoring. The ingredients, indication or claims of this product are not to be construed to be drug claims.
PATIENT INFORMATION: EnLyte® is a dietary management / prescription (Rx)-folate supplement to be used only under licensed medical supervision. Your licensed medical practitioner may choose to prescribe EnLyte® along with other medications.
INDICATIONS AND USAGE: EnLyte® is indicated for the distinct nutritional requirements of individuals who have suboptimal folates levels in the cerebrospinal fluid, plasma and/or red blood cells, and require a maintenance level. Folate is effective in the treatment of hyperhomocysteinemia and/or megaloblastic anemias 12 (as may be seen in tropical or nontropical sprue) and in anemias of nutritional origin13, pregnancy, infancy, childhood or other related folate-malabsorption complications of an inborn or environmental origin.14,43
EnLyte® is not a drug, but may be used as monotherapy ("rescue" therapy) or adjunctive therapy as determined by your licensed medical practitioner. The adjunctive use of EnLyte® enables medical practitioners to combine therapeutic modalities (dietary management and drug therapy).18,19 In patients with suboptimal folate levels – and as determined by your licensed medical practitioner, EnLyte® may be administered as rescue or adjunctive folate-therapy to provide a protective effect in reducing the risk of secondary/endpoints and/or disease-states of a hyperhomocysteinemia and/or vascular nature such as may be found with depression; or EnLyte® may be administered as rescue or adjunctive folate-therapy to provide a protective effect in reducing the risk of secondary/endpoints and/or disease-states of a hyperhomocysteinemia and/or methylation metabolic imbalance as may be found with depressed patients.
PREGNANCY AND NURSING MOTHERS: EnLyte® is a prescription (Rx)-folate containing dietary supplement (prenatal/postnatal) formulated for use by lactating and nonlactating women who are at risk of postpartum depression, depression before or during a pregnancy, and/or women of childbearing age who may become pregnant and/or are in need of increased folate levels in the central nervous system (CNS). EnLyte® may also be an appropriate folate supplement for those at high risk of NTDs because of the amount and diversity of folates. EnLyte® is Pregnancy Category A; however, EnLyte® is NOT a standard complete prenatal/postnatal supplement for the following reasons:
EnLyte® contains over 1,000% of DV of folate for pregnant and lactating women, which may or may not be important depending upon your genetic disposition and previous pregnancies; please consult with your licensed medical practitioner on advanced folate supplementation during pregnancy for women at risk of NTDs and/or suboptimal folate/depression/postpartum.
EnLyte® contains over 600% of DV for cobalamin for pregnant and lactating women.
EnLyte® contains piperine a dietary ingredient derived from pepper.9,10
EnLyte® contains a minimal amount of iron – providing only 8% of DV of iron for pregnant and lactating women, and EnLyte® does not contain other vitamins and minerals that might be more suitable to your specific metabolic needs or part of a standard prenatal/postnatal multivitamin/multimineral/dietary supplement.7-9,10
GERIATRICS: EnLyte® is formulated for the clinical dietary management of depression - regardless of pregnancy or lactation status, specifically related to suboptimal folate levels. EnLyte® contains 1.5 mg of elemental iron, which is approximately 19% of the recommended dietary allowance for individuals over the age of 51.48
DOSAGE AND ADMINISTRATION: The recommended dose is one softgel daily or as directed under medical supervision to achieve a satisfactory folate-maintenance level. Some individuals may require larger doses as determined by a licensed medical practitioner.
EnLyte® is best absorbed when taken on an empty stomach. During times of medication transition, the amount of EnLyte® may be increased as per direction of your licensed medical practitioner in order to achieve a "rescue" effect.
HOW SUPPLIED: EnLyte® is supplied as oval, annatto-colored soft gelatin capsules with "ENL" on one side, in bottles of 30 softgels with NDC†† 64661-711-30. EnLyte® is also supplied to licensed healthcare practitioners as samples 64661-711-05
††This product is a prescription-folate with or without other dietary ingredients that – due to increased folate levels (AUG 2 1973 FR 20750), requires an Rx on the label because of increased risk associated with masking of B12 deficiency (pernicious anemia). Based on our assessment of the risk of obscuring pernicious anemia, this product requires licensed medical supervision, an Rx status, and a National Drug Code (NDC) – or similarly-formatted product code, as required by pedigree reporting requirements and supply-chain control as well as – in some cases, for insurance-reimbursement applications.
EnLyte® may – under certain circumstances, be dispensed through a certified mail-order program so long as there is record of prescription AND confirmation that the patient is under licensed medical supervision. This product is not an Orange Book (OB) rated product, therefore all prescriptions using this product shall be pursuant to State statutes as applicable.
STORAGE: Store at 20°-25° C (68°-77° F). Excursions permitted to 15°-30° C (59°-86° F). [See USP Controlled Room Temperature]. Protect from light and moisture. Dispense in a tight, light-resistant container.
Call your doctor about side effects. You may report side effects by calling (866) 280-5961.
KEEP THIS PRODUCT OUT OF THE REACH OF CHILDREN.
MANUFACTURED FOR: JAYMAC Pharmaceuticals, LLC (Sunset, Louisiana, USA). EnLyteRx.com. MADE IN CANADA
PATENTS: US Patent Nos. 7,935,365; 5,965,413; 7,341,708; 6,054,585; 5,972,382; 5,744,161; 5,536,506; and other patent applications pending.
TRADEMARKS: EnLyte®is a registered trademark of JAYMAC Pharmaceuticals, LLC (Sunset, Louisiana, USA), and was co-developed by Daniels-Trezza, LLC (Florida, USA). DeltaFolateTM is a use-trademark of Daniels-Trezza, LLC (Florida, USA CitraFolic® is a trademark of Daniels-Trezza, LLC (Florida, USA). L-methylfolate magnesium is under license from Viva Pharmaceuticals, Inc (Canada).
REVISION: July 2014
REFERENCES:
Federal Register Notice of April 9, 1971 (36 FR 6843).
Federal Register Notice of August 2, 1973 (38 FR 20750).
Federal Register Notice of October 17, 1980 (45 FR 69043 at 69044).
Federal Register Notice of March 5, 1996 (61 FR 8760).
Code of Federal Regulations Title 21 Section 172.345.
Code of Federal Regulations Title 21 Section 101.9(j)(8).
Letter Regarding Dietary Supplement Health Claim for Folic Acid, Vitamin B6, and Vitamin B12 and Vascular Disease (Docket No. 99P3029). November 28, 2000.
Letter Regarding Dietary Supplement Health Claim for Folic Acid With Respect to Neural Tube Defects (Docket No. 91N-100H). October 10, 2000.
Hendler SS, Rorvik D, eds. PDR for Nutritional Supplements. Montvale, NJ: Thomson Healthcare;2001.
Hendler SS, Rorvik D. PDR for Nutritional Supplements. 2nd ed. Montvale, NJ. Physicians' Desk Reference Inc;2008.
Bendich A, Deckelbaum R. Preventive Nutrition: The Comprehensive Guide for Health Professionals. 2009.Dietary Supplement Facts Regulations at http://www.fda.gov/Food/GuidanceRegulation/GuidanceDocumentsRegulatoryInformation/DietarySupplements/ucm2006823.htm.
Hallert C, Tobiasson P, Walan A. Serum folate determinations in tracing adult coeliacs. Scand J Gastroenterol. 1981;16:263-67.
Wu A, Chanarin I, Levi AJ. Macrocytosis of chronic alcoholism. The Lancet. 1974;1:829-31.
Hertert V. Experimental nutritional folate deficiency in man. Trans Assoc Am Physicians. 1962;75: 307-20.
Miller AL. The methylation, neurotransmitter, and antioxidant connections between folate and depression. Altern Med Rev. 2008 Sep;13(3):216-26.
Bottiglieri T, Laundy M, Crellin R, et al. Homocysteine, folate, methylation, and monoamine metabolism in depression. J Neurol Neurosurg Psychiatry. 2000 Aug;69(2):228-32. PubMed PMID: 10896698; PubMed Central PMCID: PMC1737050.
Young SN. Folate and depression a – neglected problem. J Psychiatry Neurosci 2007 March; 32(2):80-82.
Coppen A, Bailey J. Enhancement of the antidepressant action of fluoxetine by folic acid: a randomised, placebo controlled trial. J Affect Disord. 2000 Nov;60(2):121-30.
Alpert JE, Mischoulon D, Rubenstein GE, et al. Folinic acid (Leucovorin) as an adjunctive treatment for SSRI-refractory depression. Ann Clin Psychiatry. 2002 Mar;14(1):33-8.
Reynolds EH, Carney MW, Toone BK. Methylation and mood. Lancet. 1984 Jul 28;2(8396):196-8.
Fava M, Davidson KG. Definition and epidemiology of treatment-resistant depression. Psychiatr Clin North Am. 1996 Jun;19(2):179-200.
Bottiglieri T, Laundy M, Crellin R, et al. Homocysteine, folate, methylation, and monoamine metabolism in depression. J Neurol Neurosurg Psychiatry. 2000 Aug;69(2):228-32.
Bottiglieri T, Hyland K, Laundy M, et al. Folate deficiency, biopterin and monoamine metabolism in depression.Psychol Med. 1992 Nov;22(4):871-6.
Wesson VA, Levitt AJ, Joffe RT. Change in folate status with antidepressant treatment. Psychiatry Res. 1994 Sep;53(3):313-22.
Alpert JE, Fava M. Nutrition and depression: the role of folate. Nutr Rev. 1997 May;55(5):145-9.
Papakostas GI, Petersen T, Lebowitz BD, et al. The relationship between serum folate, vitamin B12, and homocysteine levels in major depressive disorder and the timing of improvement with fluoxetine. Int J Neuropsychopharmacol. 2005 Dec;8(4):523-8.
Kendrick T, Dunn N, Robinson S, et al. A longitudinal study of blood folate levels and depressive symptoms among young women in the Southampton Women's Survey. J Epidemiol Community Health. 2008 Nov;62(11):966-72.
Lewis SJ, Araya R, Leary S, et al. Folic acid supplementation during pregnancy may protect against depression 21 months after pregnancy, an effect modified by MTHFR C677T genotype. Eur J Clin Nutr. 2012 Jan;66(1):97-103.
Bodnar, L.M. and K.L. Wisner. Nutrition and Depression: Implications for Improving Mental Health Among Childbearing-Aged Women. BIOL PSYCHIATRY 2005;58:679-685.
De-Regil LM, Fernández-Gaxiola AC, Dowswell T, et al. Effects and safety of periconceptional folate supplementation for preventing birth defects. Cochrane Database Syst Rev. 2010 Oct 6;(10):CD007950. doi: 10.1002/14651858.CD007950.pub2.
Hussain N. Epigenetic influences that modulate infant growth, development, and disease. Antioxid Redox Signal. 2012 Jul 15;17(2):224-36.
Rapkin RB, Creinin MD. The combined oral contraceptive pill containing drospirenone and ethinyl estradiol plus levomefolate calcium. Expert Opin Pharmacother. 2011 Oct;12(15):2403-10.
Greenberg J, Bell S, Guan Y, et al. Folic Acid Supplementation and Pregnancy: More Than Just Neural Tube Defect Prevention. Rev Obstet Gynecol. 2011 Summer; 4(2): 52–59.
Hoag SW, Ramachandruni H, Shangraw RF. Failure of prescription prenatal vitamin products to meet USP standards for folic acid dissolution. J Am Pharm Assoc (Wash). 1997 Jul-Aug;NS37(4):397-400.
O'Connor DL. Interaction of iron and folate during reproduction. Progress in food and nutrition science, 1991.
van der Put NM, Blom HJ. Neural tube defects and a disturbed folate dependent homocysteine metabolism. Eur J Obstet Gynecol Reprod Biol. 2000 Sep;92(1):57-61.
Younis IR, Stamatakis MK, Callery PS, et al. Influence of pH on the dissolution of folic acid supplements. Int J Pharm. 2009 Feb 9;367(1-2): 97-102.
Laftah A, Latunde-Dada G, Fakih S, et al. Haem and folate transport by proton-coupled folate transporter/haem carrier protein 1 (SLC46A1). British Journal of Nutrition. 2009;101:1150–1156.
de Benoist B. Conclusions of a WHO Technical Consultation on folate and vitamin B12 deficiencies. Food Nutr Bull. 2008 Jun;29(2 Suppl):S238-44.
Ramaekers VT, Blau N. Cerebral folate deficiency. Dev Med Child Neurol. 2004 Dec;46(12):843-51.
Bender JF, Grove WR, Fortner CL. High-dose methotrexate with folinic acid rescue. Am J Hosp Pharm. 1977 Sep;34(9):961-5.
Frye RE, Sequeira JM, Quadros EV, et al. Cerebral folate receptor autoantibodies in autism spectrum disorder. Mol Psychiatry. 2012 Jan 10. doi: 10.1038/mp.2011.175.
Hoffbrand AV, Necheles TF, Maldonado N, Horta E, Santini R. Malabsorption of folate polyglutamates in tropical sprue. Br Med J. 1969 May 31;2(5656):543-7.
Crider KS, Zhu JH, Hao L,et al. MTHFR 677C> T genotype is associated with folate and homocysteine concentrations in a large, population-based, double-blind trial of folic acid supplementation. Am J Clin Nutr. 2011 Jun;93(6):1365-72. Epub 2011 Apr 20.
Audhya, Tapan. Role of B Vitamins in Biological Methylation. Health Diagnostics and Research Institute.
Horrobin DF. Phospholipid metabolism and depression: the possible roles of phospholipase A2 and coenzyme A-independent transacylase. Hum Psychopharmacol. 2001 Jan;16(1):45-52.
Lipids—Advances in Research and Application: 2013 Edition: ScholarlyBrief.
Fleming DJ, Jacques PF, Tucker, KL. Iron status of the free-living, elderly Framingham Heart Study cohort: an iron-replete population with a high prevalence of elevated iron stores. Am J Clin Nutr March 2001; 73(3 ):638-646.
M Lombard, E Chua, and P O'Toole. Regulation of intestinal non-haem iron absorption. Gut. 1997 April; 40(4): 435–439.
Scientific Opinion on the substantiation of health claims related to betaine and contribution to normal homocysteine metabolism (ID 4325) pursuant to Article 13(1) of Regulation (EC) No 1924/2006. EFSA Journal 2011;9(4):2052 [14 pp.]. doi:10.2903/j.efsa.2011.2052.
Merete C, Falcon L and Tucker K. Vitamin B6 Is Associated with Depressive Symptomatology in Massachusetts Elders. J Am Coll Nutr. June 2008;27(3):421-427.
Hvas AM, Juul S, Bech P, et al.Vitamin B6 level is associated with symptoms of depression. Psychother Psychosom. 2004 Nov-Dec;73(6):340-3.
Zhang G, Ding H, Chen H, et al. Thiamine nutritional status and depressive symptoms are inversely associated among older Chinese adults. J Nutr. 2013 Jan;143(1):53-8.
Naghashpour M, Amani R, Nutr R, et al. Riboflavin status and its association with serum hs-CRP levels among clinical nurses with depression. J Am Coll Nutr. 2011 Oct;30(5):340-7.
Verlinde PH, Oey I, Hendrickx ME, et al. L-ascorbic acid improves the serum folate response to an oral dose of [6S]-5 methyltetrahydrofolic acid in healthy men. Eur J Clin Nutr. 2008 Oct;62(10):1224-30. Epub 2007 Jul 11. PubMed PMID: 17622258.
Hallberg L, Brune M, Rossander L. Effect of ascorbic acid on iron absorption from different types of meals. Studies with ascorbic-acid-rich foods and synthetic ascorbic acid given in different amounts with different meals. Hum Nutr Appl Nutr. 1986 Apr;40(2):97-113.
Srinivasan K. Black pepper and its pungent principle-piperine: a review of diverse physiological effects. Crit Rev Food Sci Nutr. 2007;47(8):735-48.
Tao Huang, Mark L Wahlqvist and Duo Li. Effect of n-3 polyunsaturated fatty acid on gene expression of the critical enzymes involved in homocysteine metabolism. Nutrition Journal 2012, 11:6 doi:10.1186/1475-2891-11-6.
PACKAGE LABEL.PRINCIPAL DISPLAY PANEL - 30 MULTIPHASIC SOFTGELS Bottle Label
NDC 64661-711-30†† Rx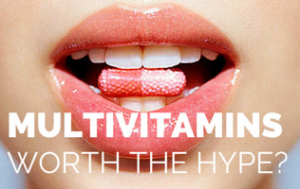 EnLyte®
with DeltaFolateTM
(2.5mg F-THF, 1mg PteGlu CR, 7mg Me-THF-Mg,
13.6mg FeGC, 6.4mg PS-DHA, 800mcg PS-EPA)
JAYMAC
Pharmaceuticals, LLC
30 MULTIPHASIC SOFTGELS
DIETARY MANAGEMENT / PRESCRIPTION (Rx)-FOLATE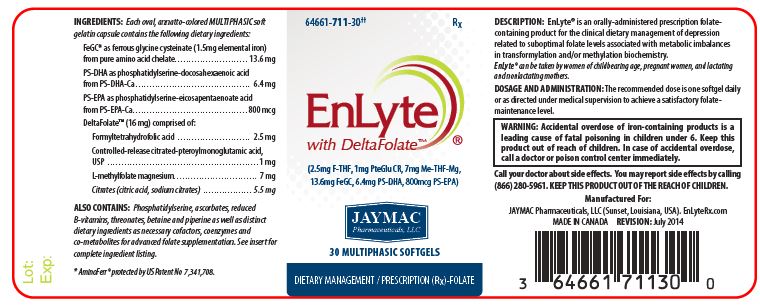 EnLyte
leucovorin, folic acid, levomefolate magnesium, ferrous cysteine glycinate, 1,2-docosahexanoyl-sn-glycero-3-phosphoserine calcium, 1,2-icosapentoyl-sn-glycero-3-phosphoserine calcium, phosphatidyl serine, pyridoxal 5-phosphate, flavin adenine dinucleotide, nadh, cobamamide, cocarboxylase (thiamine pyrophosphate), magnesium ascorbate, zinc ascorbate, magnesium l-threonate and betaine capsule, delayed release pellets
Product Information
Product Type
HUMAN PRESCRIPTION DRUG LABEL
Item Code (Source)
NDC:64661-711
Route of Administration
ORAL
DEA Schedule
Active Ingredient/Active Moiety
Ingredient Name
Basis of Strength
Strength
LEUCOVORIN (LEUCOVORIN)
LEUCOVORIN
2.5 mg
FOLIC ACID (FOLIC ACID)
FOLIC ACID
1 mg
LEVOMEFOLATE MAGNESIUM (LEVOMEFOLIC ACID)
LEVOMEFOLIC ACID
7 mg
FERROUS CYSTEINE GLYCINATE (FERROUS CATION)
FERROUS CYSTEINE GLYCINATE
13.6 mg
1,2-DOCOSAHEXANOYL-SN-GLYCERO-3-PHOSPHOSERINE CALCIUM (1,2-DOCOSAHEXANOYL-SN-GLYCERO-3-PHOSPHOSERINE)
1,2-DOCOSAHEXANOYL-SN-GLYCERO-3-PHOSPHOSERINE CALCIUM
6.4 mg
1,2-ICOSAPENTOYL-SN-GLYCERO-3-PHOSPHOSERINE CALCIUM (1,2-ICOSAPENTOYL-SN-GLYCERO-3-PHOSPHOSERINE)
1,2-ICOSAPENTOYL-SN-GLYCERO-3-PHOSPHOSERINE CALCIUM
800 ug
PHOSPHATIDYL SERINE (PHOSPHATIDYL SERINE)
PHOSPHATIDYL SERINE
12 mg
PYRIDOXAL 5-PHOSPHATE (PYRIDOXAL 5-PHOSPHATE)
PYRIDOXAL 5-PHOSPHATE
25 ug
FLAVIN ADENINE DINUCLEOTIDE (FLAVIN ADENINE DINUCLEOTIDE)
FLAVIN ADENINE DINUCLEOTIDE
25 ug
NADH (NADH)
NADH
25 ug
COBAMAMIDE (COBAMAMIDE)
COBAMAMIDE
50 ug
COCARBOXYLASE (COCARBOXYLASE)
COCARBOXYLASE
25 ug
MAGNESIUM ASCORBATE (ASCORBIC ACID)
MAGNESIUM ASCORBATE
24 mg
ZINC ASCORBATE (ASCORBIC ACID)
ZINC ASCORBATE
1 mg
MAGNESIUM L-THREONATE (THREONIC ACID, L-)
MAGNESIUM L-THREONATE
1 mg
BETAINE (BETAINE)
BETAINE
500 ug
CITRIC ACID MONOHYDRATE (ANHYDROUS CITRIC ACID)
ANHYDROUS CITRIC ACID
1.83 mg
SODIUM CITRATE (SODIUM CATION)
SODIUM CITRATE
3.67 mg
Inactive Ingredients
Ingredient Name
Strength
ANNATTO
GELATIN
GLYCERIN
LECITHIN, SUNFLOWER
OLIVE OIL
PIPERINE
WATER
UBIDECARENONE
YELLOW WAX
Product Characteristics
Color
BROWN (annatto)
Score
no score
Shape
OVAL
Size
14mm
Flavor
ORANGE (creamy orange)
Imprint Code
ENL
Contains
Packaging
#
Item Code
Package Description
1
NDC:64661-711-30
30 CAPSULE, DELAYED RELEASE PELLETS (CAPSULE) in 1 BOTTLE
Marketing Information
Marketing Category
Application Number or Monograph Citation
Marketing Start Date
Marketing End Date
unapproved drug other
10/01/2011
Labeler - Jaymac Pharmaceuticals LLC (830767260)
Revised: 07/2014
Jaymac Pharmaceuticals LLC