Selenium Sulfide
Pronunciation
(se LEE nee um SUL fide)
Dosage Forms
Excipient information presented when available (limited, particularly for generics); consult specific product labeling. [DSC] = Discontinued product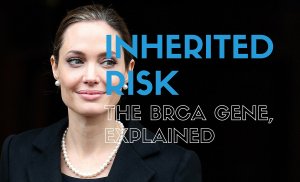 Foam, External:
Tersi: 2.25% (70 g [DSC]) [contains trolamine (triethanolamine)]
Lotion, External:
Selsun: 2.5% (120 mL [DSC])
Generic: 2.5% (118 mL, 120 mL)
Shampoo, External:
Anti-Dandruff: 1% (207 mL) [contains brilliant blue fcf (fd&c blue #1), menthol]
Dandrex: 1% (240 mL)
Brand Names: U.S.
Anti-Dandruff [OTC]
Dandrex [OTC]
Selsun [DSC]
Tersi [DSC]
Pharmacologic Category
Pharmacology
May block the enzymes involved in growth of epithelial tissue
Absorption
Topical: None through intact skin, but can be absorbed through damaged skin
Use: Labeled Indications
Treatment of itching and flaking of the scalp associated with dandruff, to control scalp seborrheic dermatitis; treatment of tinea versicolor
Contraindications
Hypersensitivity to selenium or any component of the formulation
Dosing: Adult
Dandruff, seborrhea: Topical: Massage 5-10 mL of shampoo into wet scalp, leave on scalp 2-3 minutes, rinse thoroughly. Usually 2 applications each week for 2 weeks will provide control. After this, may repeat at less frequent intervals (eg, once weekly, every 2-4 weeks). Rub foam into affected skin twice daily.
Tinea versicolor: Topical: Apply the 2.5% lotion to affected area and lather with small amounts of water; leave on skin for 10 minutes, then rinse thoroughly; apply every day for 7 days; rub foam into affected skin twice daily
Dosing: Geriatric
Refer to adult dosing.
Administration
Shake well before using. May damage jewelry; remove before treatment. For external use only; do not apply to broken or inflamed skin.
Foam: Invert canister to administer.
Storage
Foam, shampoo: Store at controlled room temperature of 15°C to 25°C (59°F to 77°F).
Lotion: Store below 30°C (86°F)
Drug Interactions
There are no known significant interactions.
Adverse Reactions
Frequency not defined.
Central nervous system: Lethargy
Dermatologic: Alopecia or hair discoloration, unusual dryness or oiliness of scalp
Gastrointestinal: Vomiting following long-term use on damaged skin, abdominal pain, garlic breath
Local: Burning, itching, irritation, stinging (transient)
Neuromuscular & skeletal: Tremor
Miscellaneous: Diaphoresis
Warnings/Precautions
Concerns related to adverse effects:
• Irritation: Discontinue use if irritation occurs.
Special populations:
• Pediatric: Avoid topical use in very young children; safety of topical in infants has not been established.
Other warnings/precautions:
• Appropriate use: For external use only; avoid contact with eyes and genital areas. Due to the risk of systemic toxicity, do not use on damaged skin or mucous membranes
Pregnancy Risk Factor
C
Pregnancy Considerations
Animal reproduction studies have not been conducted.
Patient Education
• Discuss specific use of drug and side effects with patient as it relates to treatment. (HCAHPS: During this hospital stay, were you given any medicine that you had not taken before? Before giving you any new medicine, how often did hospital staff tell you what the medicine was for? How often did hospital staff describe possible side effects in a way you could understand?)
• Patient may experience scalp irritation, hair discoloration, or hair thinning or loss. Have patient report immediately to prescriber severe skin irritation (HCAHPS).
• Educate patient about signs of a significant reaction (eg, wheezing; chest tightness; fever; itching; bad cough; blue skin color; seizures; or swelling of face, lips, tongue, or throat). Note: This is not a comprehensive list of all side effects. Patient should consult prescriber for additional questions.
Intended Use and Disclaimer: Should not be printed and given to patients. This information is intended to serve as a concise initial reference for health care professionals to use when discussing medications with a patient. You must ultimately rely on your own discretion, experience, and judgment in diagnosing, treating, and advising patients.
More about selenium sulfide topical
Consumer resources
Professional resources
Other brands: Tersi Foam, Selenos
Related treatment guides