Yohimbe
Scientific names:
Pausinystalia yohimbe
, snonymous with
Corynanthe johimbe
Common names: Yohimbe also is known as yohimbehe, and yohimbine. This tree grows throughout the African nations of Cameroon, Gabon, and Zaire. The alkaloid yohimbine also is obtained from Aspidosperma quebracho blanco and Rauwolfia serpentina.
Efficacy-safety rating:
ÒÒ...Ethno or other evidence of efficacy.
Safety rating:
●
...Moderate to serious danger.
What is it used for?
Traditional/Ethnobotanical uses
The bark of the West African yohimbe tree is rich in the alkaloid yohimbine, and both the crude bark and purified compound long have been hailed as aphrodisiacs. The bark has been smoked as a hallucinogen and has been used in traditional medicine to treat angina and hypertension.
Erectile dysfunction
Today, yohimbe is being investigated for the treatment of organic impotence, in particular patients with diabetes, and for use as an aphrodisiac. Yohimbe can cause dilation of peripheral blood vessels along with central nervous system stimulation. Therefore, the drug has been investigated for erectile dysfunction. Clinical studies do suggest that yohimbe may be effective in the treatment of male organic impotence.
One older prescription product (Afrodex, Bentex Pharmaceuticals) combined 5 mg each of yohimbine HCl, methyltestosterone, and nux vomica in a capsule for the treatment of male climacteric and impotence. Although a number of clinical trials were conducted with this product, the results generally were unimpressive. More recent investigations now strongly suggest that higher doses of the drug (6 mg three times a day) may be effective in the treatment of organically impotent men. A meta-analysis of clinical studies found yohimbe superior to placebo. All studies evaluated found a positive response to yohimbe and few side effects were reported.
Other uses
Yohimbe may help prevent syncope (fainting), as suggested in clinical studies.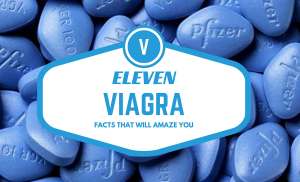 What is the recommended dosage?
Refer to manufacturer's recommendations.
How safe is it?
Contraindications
This drug should not be used in the presence of renal or hepatic disease.
Pregnancy/nursing
Do not use during pregnancy and nursing.
Interactions
None well documented.
Side Effects
This drug may cause severe hypotension, hypertension, abdominal distress, and weakness.
Toxicities
Yohimbe may cause central nervous system stimulation and paralysis, and may precipitate psychoses in predisposed individuals.
References
Yohimbe. Review of Natural Products. factsandcomparisons4.0 [online]. 2004. Available from Wolters Kluwer Health, Inc. Accessed April 23, 2007.
Copyright © 2009 Wolters Kluwer Health
Further information
Always consult your healthcare provider to ensure the information displayed on this page applies to your personal circumstances.
More about Yohimbe (yohimbine)
Professional resources
Related treatment guides