Scientific names:
S-adenosylmethionine, S-adenosyl-L-methionine, ademetionine, ademetionine 1,4-butanedisulfonate, ADE-SD4.
Common names: SAMe also is known as SAM.
Efficacy rating:
ÒÒÒ...Positive clinical trials
Safety rating:
●
...No safety concerns despite wide use.
What is SAMe?
SAMe is found in all living cells. It is a naturally occurring molecule produced by a reaction of the amino acid methionine with adenosine triphosphate. SAMe acts as a substrate in many biological reactions and is the precursor of certain essential amino acids. SAMe is not a botanical, but a supplement or biochemical compound commercially produced in yeast cell cultures.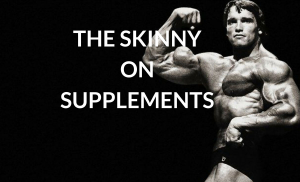 What is it used for?
Traditional/Ethnobotanical uses
SAMe was discovered in Italy in 1952. Since that time, numerous clinical studies have been performed to determine its efficacy. SAMe has been used in Europe, where it has been available by prescription since 1975, to treat arthritis and depression. It has been available in the United States as a supplement under the Dietary Supplement and Health Education Act since 1999.
General uses
SAMe has been studied for the treatment of depressive disorders, osteoarthritis, and liver disorders.
What is the recommended dosage?
Depression: 200 mg to 1,600 mg/day. Liver disease: 800 to 1,000 mg/day. Osteoarthritis: 1,200 mg/day initially, then maintenance 400 mg/day.
How safe is it?
Contraindications
SAMe should not be used in patients with bipolar depression because of reports of increased anxiety and mania.
Pregnancy/nursing
Trials conducted in pregnant women documented no harmful effects.
Interactions
None well documented.
Side Effects
Available data indicate nausea, diarrhea, constipation, mild insomnia, dizziness, and sweating to be the most commonly reported adverse reactions of SAMe. Data from long-term use of SAMe are lacking.
Toxicities
Toxicological studies concluded that SAMe is safe even at the highest doses.
References
SAMe. Review of Natural Products. Facts & Comparisons 4.0. May 2008. Accessed April 23, 2008.
Copyright © 2009 Wolters Kluwer Health
More about SAMe (s-adenosylmethionine)
Professional resources
Related treatment guides