Nettles
Scientific names:
Urtica dioica
and
Urtica urens
Common names: Nettles also is known as stinging nettle and nettle.
Efficacy rating:
ÒÒÒ...Positive clinical trials
Safety rating:
●
...Little exposure or very minor concerns.
What are Nettles?
Nettles are perennial plants native to Europe and found throughout the United States and parts of Canada. The plant has dark green serrated leaves that grow opposite one another along the stalk. The leaves contain bristles that transmit irritating chemicals upon contact.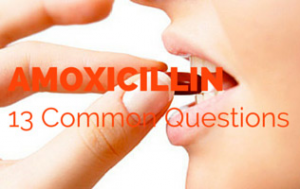 What is it used for?
Traditional/Ethnobotanical uses
This plant is known for its stinging properties. However, it has been used in traditional medicine as a diuretic, antispasmodic, expectorant, and treatment for asthma. The juice has been said to stimulate hair growth when applied to the scalp. Extracts of the leaves have been used on the skin for the treatment of rheumatic disorders. Other folk medicine applications include wound healing, treatment of scalp seborrhea and greasy hair, and gastric juice secretion. Claims of activity against diabetes, cancer, eczema, rheumatism, and aging have not been substantiated. The tender tips of young nettles have been used as a cooked pot herb in salads. It is considered to be a nourishing plant and has been used to treat scurvy. A combination product includes nettle to treat stomach inflammation.
General uses
The primary use of nettles is in the management of symptoms due to benign prostatic hyperplasia (BPH). However, limited clinical trials are available. Nettles are also used in arthritis and allergic rhinitis. A role in diabetes is being investigated in animals.
What is the recommended dosage?
Freeze-dried nettle leaf 600 mg has been used in a clinical trial for allergic rhinitis. Clinical trials for BPH have used aqueous extracts of U. dioica root 360 mg daily over 6 months and methanol root extract 600 to 1,200 mg daily for 6 to 9 weeks.
How safe is it?
Contraindications
Due to the effects on hormone metabolism, nettle preparations should not be used in pregnancy and lactation or in children younger than 12 years.
Pregnancy/nursing
Documented adverse effects. Avoid use.
Interactions
None well documented.
Side Effects
Nettles are known primarily for their ability to induce skin irritation following contact. The short-term itching is caused by the release of histamine, serotonin, and choline from the hairs and spines of the leaves and stem and generally goes away spontaneously. Radix urticae extracts and other nettle preparations are generally well tolerated, with minor, short-term stomach effects, including diarrhea, stomach pain, and nausea.
Toxicities
The oral toxicity of nettle preparations is considered to be very low. DNA damage and cancer induction studies were negative for the aqueous extract.
References
Nettles. Review of Natural Products. Facts & Comparisons [database online]. St. Louis, MO: Wolters Kluwer Health Inc; April 2011.
Copyright © 2009 Wolters Kluwer Health
More about nettles
Consumer resources
Professional resources
Related treatment guides