Licorice
Scientific names:
Glycyrrhiza glabra
L. Family: Fabaceae (beans)
Common names: Licorice, Spanish licorice , Russian licorice, gan Cao (Chinese), shao-yao-gan-cao-tang, bois doux (French), kanzo (Japanese), lakrids (Danish), lakritzenwurzel (German), licochalcone-A, Glycyrrhizae radix, Glycyrrhizae extractum crudum, Liquiriti radix, Succens liquiritiae
Efficacy-safety rating:
ÒÒ...Ethno or other evidence of efficacy.
Safety rating:
●
...Little exposure or very minor concerns.
What is Licorice?
G. glabra is a 1.5 m shrub that grows in subtropical climates in rich soil. The name glycyrrhiza is derived from Greek words meaning "sweet roots." The roots of the plant are harvested to produce licorice. Most commercial licorice is extracted from several varieties of G. glabra . Turkey, Greece, Iran, and Iraq supply most commercial licorice.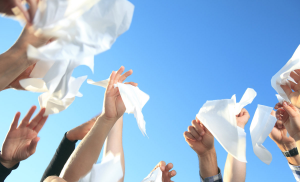 What is it used for?
Traditional/Ethnobotanical uses
Therapeutic use of licorice dates back to the Roman Empire. The Greek physician Hippocrates (460 BC) and botanist Theophratus (371 BC) extolled its uses, and Roman naturalist Pliny the Elder (23 AD) recommended it as an expectorant and carminative. Licorice also figures prominently in Chinese herbal medicine. It is used in modern medicinals chiefly as a flavoring agent that masks bitter agents, such as quinine, and in cough and cold preparations for its expectorant activity. Most licorice candy in the United States is actually flavored with anise, not licorice. A sample of licorice from 756 AD was analyzed and found to still contain detectable active principles after 1,200 years.
General uses
Used historically for GI complaints, licorice is primarily used as a flavoring agent in the tobacco and candy industries and to some extent in the pharmaceutical and beverage industries today. The chemical compounds found in licorice have been investigated as cancer therapy as well as for their antiviral activity.
What is the recommended dosage?
Licorice root has been used in daily doses from 2 to 15 g for ulcer and gastritis. Higher doses given for extended periods of time may pose a risk of raising potassium concentrations in the blood to harmful levels. The acceptable daily intake (ADI) for glycyrrhizin is suggested to be 0.2 mg/kg/day.
How safe is it?
Contraindications
Contraindications have not yet been identified.
Pregnancy/nursing
Use during pregnancy should be avoided. Licorice can mimic the hormone estrogen and has reputed abortifacient effects. There is no clinical evidence to support the use of licorice tea to increase breast milk production.
Interactions
Glycyrrhizin in licorice may alter prednisolone plasma concentrations and may increase the risk of digitalis toxicity.
Side Effects
At lower dosages or normal consumption levels, few adverse reactions are evident. Ocular effects and hypersensitivity have been described. High blood pressure and increased potassium levels in blood are recognized effects of excessive licorice consumption.
Toxicities
Toxicity from excessive licorice ingestion is well established. Studies of DNA damage and birth defects have generally shown no ill effects.
References
Licorice. Review of Natural Products. Facts & Comparisons 4.0. June 1008. Accessed July 22, 2008.
Copyright © 2009 Wolters Kluwer Health
Further information
Always consult your healthcare provider to ensure the information displayed on this page applies to your personal circumstances.
More about licorice
Consumer resources
Professional resources
Related treatment guides