Lecithin
Scientific names:
1,2-diacyl-sn-glycero-3-phosphatidylcholine
Common names: Lecithin also is known as lecithol, vitellin, kelecin, and granulestin.
Efficacy-safety rating:
ÒÒ...Ethno or other evidence of efficacy.
Safety rating:
●
...No safety concerns despite wide use.
What is Lecithin?
Lecithin is found in many animal and vegetable sources, including beef liver, steak, eggs, peanuts, cauliflower, and oranges. Commercial sources for lecithin may come from soybeans, egg yolk, or brain tissue.
Lecithin is the common name for a series of related compounds called phosphatidylcholines. Lecithin is a phospholipid mixture of phosphatides consisting mainly of phosphatidylcholine, phosphatidyl ethanolamine, phosphatidyl serine, phosphatidyl inositol combined with various other substances, including fatty acids and carbohydrates. Lecithins also contain phosphorous and nitrogenous (eg, choline) compounds.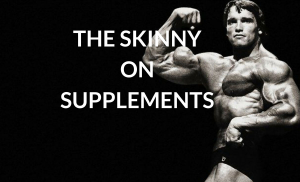 What is it used for?
Overview
Lecithin originated from the Greek "Lekithos," referring to egg yolk. Lecithin is a common compound found in cells of all living organisms, its presence is required for proper biological function.
It also is an edible and digestible surfactant and emulsifier. Lecithin is used as an emulsifying and stabilizing agent in the food (eg, margarine, chocolate production), pharmaceutical, and cosmetic (eg, creams, lipsticks, conditioners) industries.
Neurological conditions
Pharmacological use of lecithin includes treatment for neurologic disorders and dementias. Lecithin is a good source of choline for treatment in dementias. Phosphatidylcholine is thought to be a precursor for acetylcholine (Ach) synthesis. Choline increases the accumulation of Ach within the brain. Ach is important for many brain functions including memory, so increasing concentration of this neurotransmitter may result in improved memory. Variable results occur using lecithin supplementation for treatment of neurologic disorders.
Liver/Cholesterol effects
Lecithin also is used to treat liver ailments and hypercholesterolemia. The mechanism appears to be enhancement of cholesterol metabolism in the digestive system. Lecithin seems to possess beneficial properties in reducing cholesterol levels and controlling or preventing atherosclerosis. However, studies from the late 1970s to early 1980s provide insufficient clinical or epidemiologic evidence to entirely support its positive effects against atherosclerosis. Although other studies from this time appear promising, no study was definitive with respect to atherosclerosis progression.
Other uses
It also has been used to modify the immune system by activating specific and nonspecific defense systems. Clinical studies need to be performed to verify this use.
What is the recommended dosage?
Studies of lecithin in cognitive impairment have used a wide variety of doses, from 1 to 35 g daily. A systematic review has been published.
How safe is it?
Contraindications
Contraindications have not yet been identified.
Pregnancy/nursing
Information regarding safety and efficacy in pregnancy and lactation is lacking.
Interactions
None well documented.
Side Effects
Adverse effects usually are not associated with lecithin. However, there have been reports of anorexia, nausea, increased salivation, other GI effects, and hepatitis.
Toxicities
Research reveals little or no information regarding toxicology with the use of this product.
References
Lcithin. Review of Natural Products. factsandcomparisons4.0 [online]. 2005. Available from Wolters Kluwer Health, Inc. Accessed April 23, 2007.
Copyright © 2009 Wolters Kluwer Health
Further information
Always consult your healthcare provider to ensure the information displayed on this page applies to your personal circumstances.
More about lecithin
Consumer resources
Other brands: Lecithin-Softgels
Professional resources
Related treatment guides