Elderberry
Scientific names:
Sambucus nigra
L. (European elder) and
Sambucus nigra
ssp.
canadensis
(L). Bolli (American elder).
Common names: Elderberry is also known as sweet elder, common elder, elderberry, sambucus, and Sambucol.
Efficacy-safety rating:
Ò...Little or no evidence of efficacy.
Safety rating:
●
...Little exposure or very minor concerns.
What is Elderberry?
The American elder is a tall shrub that grows to 4 m. It is native to North America. The European elder grows to approximately 10 m and has been naturalized to the US. The tree has light brown/grey bark and narrow, dark green leaves. Clusters of white-cream flowers have an appealing fragrance and develop into dark purple-black berries.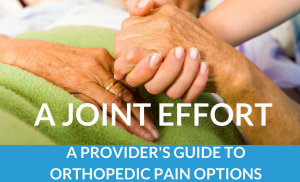 What is it used for?
Traditional/Ethnobotanical uses
Elder flowers and berries have been used in traditional medicine and as flavorings for centuries. In folk medicine, the flowers have been used for their diuretic and laxative properties and as an astringent. Various parts of the elder have been used to treat cancer and many other unrelated disorders. Distilled elder flower water has been used as a scented base for skin treatments and extracts are used to flavor foods, including alcoholic beverages. The fruits have been used to prepare elderberry wine.
General uses
Limited clinical trials have been conducted. Elderberry extracts may have some value in the treatment of influenza and appear to be antioxidants.
What is the recommended dosage?
Trials are lacking to provide dosing information. For the treatment of influenza, 15 mL of syrup taken 4 times per day for 5 days has been used in clinical trials.
How safe is it?
Contraindications
Contraindications have not yet been identified.
Pregnancy/nursing
Information regarding safety and efficacy in pregnancy and lactation is lacking.
Interactions
None well documented.
Side Effects
Eating uncooked berries may result in vomiting and diarrhea. Commercial preparations generally do not cause adverse reactions at the recommended dosage. Allergy to elderberry products has been noted.
Toxicities
Short-term use of elderberry extract preparations appears to be relatively safe; however, long-term toxicity studies are lacking.
References
Elderberry. Review of Natural Products. Facts & Comparisons [database online]. St. Louis, MO: Wolters Kluwer Inc; October 2011.
Copyright © 2009 Wolters Kluwer Health
Further information
Always consult your healthcare provider to ensure the information displayed on this page applies to your personal circumstances.
More about elderberry
Professional resources