Generic Name: certolizumab (SER toe LIZ oo mab)
Brand Name: Cimzia
What is certolizumab?
Certolizumab reduces the effects of a substance in the body that can cause inflammation.
Certolizumab is used to treat the symptoms of Crohn's disease after other drugs have been tried without success. Certolizumab is also used to treat moderate to severe rheumatoid arthritis in adults.
Certolizumab may also be used for purposes not listed in this medication guide.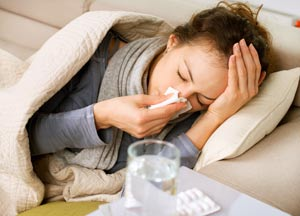 Important Information
You may not be able to use certolizumab if you have an infection. You may need a tuberculosis test before you start this medicine.
Using certolizumab may increase your risk of developing infections or certain types of cancer, including a rare fast-growing type of lymphoma that can be fatal.
Serious and sometimes fatal infections may occur during treatment with certolizumab. Your risk of infection may be higher if you have diabetes, HIV, a weak immune system, hepatitis B, chronic infections, if you use certain medications, or if you live in or travel to certain areas.
Call your doctor at once if you have symptoms such as fever, chills, cough, diarrhea, night sweats, flu symptoms, or skin sores.
Before taking this medicine
You should not use certolizumab if you are allergic to it.
Some people using this medicine have developed a rare fast-growing type of lymphoma (cancer) that affects the liver, spleen, and bone marrow, and it can be fatal. This has occurred mostly in teenage boys and young men using certolizumab or similar medicines to treat Crohn's disease or ulcerative colitis.
However, people with autoimmune disorders (including rheumatoid arthritis, Crohn's disease, ankylosing spondylitis, and psoriasis) may have a higher risk of lymphoma. Talk to your doctor about your individual risk.
You may not be able to use certolizumab if you have symptoms of an infection such as fever, chills, cough, diarrhea, or painful urination.
Tell your doctor if you have ever had tuberculosis, if anyone in your household has tuberculosis, or if you have recently traveled to an area where certain infections are common (Ohio River Valley, Mississippi River Valley, and the Southwest).
To make sure certolizumab is safe for you, tell your doctor if you have ever had:
a chronic infection;

diabetes;

HIV or a weak immune system;

hepatitis B (or if you are a carrier of the virus);

cancer (especially skin cancer);

congestive heart failure;

epilepsy or seizure disorder;

numbness or tingling, or a disease that affects your nerves or muscles (such as multiple sclerosis); or

if you are scheduled to receive any vaccines, or have recently been vaccinated with BCG (Bacille Calmette-Guerin).
It is not known whether this medicine will harm an unborn baby. Tell your doctor if you are pregnant or plan to become pregnant.
If you are pregnant, your name may be listed on a pregnancy registry. This is to track the outcome of the pregnancy and to evaluate any effects of certolizumab on the baby.
It is not known whether certolizumab passes into breast milk or if it could harm a nursing baby. You should not breast-feed while using this medicine.
How is certolizumab given?
Before you start treatment with certolizumab, your doctor may perform tests to make sure you do not have tuberculosis or other infections.
Certolizumab is given as two injections under the skin of your stomach or thigh. This medication is usually given every 2 to 4 weeks. You may be shown how to use injections at home. Do not give yourself this medicine if you do not understand how to give the injection and properly dispose of used needles and syringes.
Do not use the medicine if it looks cloudy or has particles in it. Call your pharmacist for new medication.
Certolizumab can lower blood cells that help your body fight infections and help your blood to clot. This can make it easier for you to bleed from an injury or get sick from being around others who are ill.
Your blood may need to be tested often. Your skin may also need to be checked for signs of skin cancer.
If you have ever had hepatitis B, certolizumab can cause this condition to come back or get worse. You will need frequent blood tests to check your liver function during treatment and for several months after you stop using this medicine.
Store this medicine in its original carton in the refrigerator. Protect from light and do not freeze.
Each single-use prefilled syringe is for one use only. Throw away after one use, even if there is still medicine left inside.
Use a disposable needle and syringe only once. Follow any state or local laws about throwing away used needles and syringes. Use a puncture-proof "sharps" disposal container (ask your pharmacist where to get one and how to throw it away). Keep this container out of the reach of children and pets.
What happens if I miss a dose?
Call your doctor for instructions if you miss a dose of certolizumab.
What happens if I overdose?
Seek emergency medical attention or call the Poison Help line at 1-800-222-1222.
What should I avoid while receiving certolizumab?
Ask your doctor before receiving any vaccine while you are being treated with certolizumab.
Avoid being near people who are sick or have infections. Avoid activities that may increase your risk of bleeding or injury. Use extra care to prevent bleeding while shaving or brushing your teeth.
Certolizumab side effects
Get emergency medical help if you have signs of an allergic reaction: hives; difficulty breathing; swelling of your face, lips, tongue, or throat.
Serious and sometimes fatal infections may occur during treatment with certolizumab. Contact your doctor right away if you have signs of infection, such as: fever, chills, cough, sweating, muscle pain, open sores or skin wounds, unusual tiredness, feeling short of breath, painful urination, diarrhea, or weight loss.
Call your doctor right away if you have any of these symptoms of lymphoma:
chest pain, cough, feeling short of breath;

swelling in your neck, underarm, or groin (this swelling may come and go);

fever, night sweats, itching, weight loss, feeling tired;

feeling full after eating only a small amount; or

pain in your upper stomach that may spread to your back or shoulder.
Stop using certolizumab and call your doctor at once if you have:
shortness of breath (even with mild exertion), swelling, rapid weight gain;

pale skin, easy bruising or bleeding;

a new growth on your skin (may be red or purple), or any change in the size or color of a mole, freckle, or bump on your skin;

nerve problems--vision problems, dizziness, numbness or tingly feeling, muscle weakness in your arms or legs;

liver problems--loss of appetite, right-sided stomach pain, tiredness, jaundice (yellowing of the skin or eyes); or

lupus-like syndrome--joint pain or swelling, trouble breathing, or a butterfly-shaped skin rash over your cheeks and nose (worsens in sunlight).
Common side effects may include:
This is not a complete list of side effects and others may occur. Call your doctor for medical advice about side effects. You may report side effects to FDA at 1-800-FDA-1088.
See also: Side effects (in more detail)
What other drugs will affect certolizumab?
Tell your doctor about all your current medicines and any you start or stop using, especially:
This list is not complete. Other drugs may interact with certolizumab, including prescription and over-the-counter medicines, vitamins, and herbal products. Not all possible interactions are listed in this medication guide.
More about Cimzia (certolizumab)
Consumer resources
Professional resources
Related treatment guides
Where can I get more information?
Your doctor or pharmacist can provide more information about certolizumab.
Copyright 1996-2012 Cerner Multum, Inc. Version: 13.01.
Date modified: February 01, 2018
Last reviewed: July 07, 2017