Injectafer
Generic Name: Ferric Carboxymaltose
Class: Iron Preparations
Chemical Name: Iron Dextri-Maltose
Molecular Formula: FeIIIw([C6H10O5]aC6H11O7)x(OH)yOz•nH2O
CAS Number: 9007-72-1

Introduction
Polynuclear iron (III)-hydroxide carbohydrate complex; stable non-dextran iron formulation used to replenish and maintain the total body content of iron.1 2 3 4 7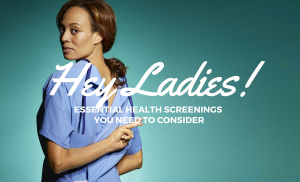 Uses for Injectafer
Iron Deficiency Anemia Not Amenable to Oral Iron Therapy
Treatment of iron deficiency anemia in adults who are intolerant of or have had an unsatisfactory response to oral iron preparations.1 2 5
Iron Deficiency Anemia in Patients with Non-Dialysis-Dependent Chronic Kidney Disease
Treatment of iron deficiency anemia in adults with non-dialysis-dependent chronic kidney disease.1 3 4 5
Injectafer Dosage and Administration
Administration
IV Administration
Administer by slow IV injection or IV infusion only.1
Avoid extravasation; may cause potentially long-lasting brown discoloration of extravasation site.1 Monitor for extravasation during administration; if extravasation occurs, discontinue administration at affected site.1
Monitor for hypersensitivity reactions during and for ≥30 minutes after administration until clinically stable.1 Administer only when appropriate agents and personnel for the treatment of serious hypersensitivity reactions are readily available.1
Dilution
IV infusion: Dilute up to 750 mg in ≤250 mL of 0.9% sodium chloride injection, providing a concentration of ≥2 mg of iron per mL.1
Discard any unused portion of the diluted or undiluted ferric carboxymaltose solution.1
Rate of Administration
Slow IV injection: Administer undiluted at a rate of approximately 100 mg/minute.1
IV infusion: Administer diluted solution over ≥15 minutes.1
Dosage
Dosage expressed in terms of mg of elemental iron.1 Ferric carboxymaltose injection contains the equivalent of 50 mg of elemental iron per mL.1
Adults
Iron Deficiency Anemia Not Amenable to Oral Iron Therapy
IV
Patients ≥50 kg: 2 doses of 750 mg separated by at least 7 days, for a total cumulative dosage of 1.5 g of iron per treatment course.1
Patients <50 kg: 2 doses of 15 mg/kg (not exceeding 750 mg per dose) separated by at least 7 days, for a total cumulative dosage not exceeding 1.5 g of iron per treatment course.1
May repeat treatment if iron deficiency anemia reoccurs.1
Iron Deficiency Anemia in Patients with Non-Dialysis-Dependent Chronic Kidney Disease
IV
Patients ≥50 kg: 2 doses of 750 mg separated by at least 7 days, for a total cumulative dosage of 1.5 g of iron per treatment course.1
Patients <50 kg: 2 doses of 15 mg/kg (not exceeding 750 mg per dose) separated by at least 7 days, for a total cumulative dosage not exceeding 1.5 g of iron per treatment course.1
May repeat treatment if iron deficiency anemia reoccurs.1
Prescribing Limits
Adults
IV
Maximum single dose: 750 mg.1
Maximum cumulative dosage per treatment course: 1.5 g.1
Special Populations
No special populations dosage recommendations at this time.1
Cautions for Injectafer
Contraindications
Known hypersensitivity to ferric carboxymaltose or any ingredient in the formulation.1
Warnings/Precautions
Sensitivity Reactions
Hypersensitivity Reactions
Hypersensitivity reactions, including serious or life-threatening and fatal anaphylactic-type reactions, reported.1 2 3 5 Serious hypersensitivity reactions, which may present as shock, clinically important hypotension, loss of consciousness, and/or collapse, reported in 0.1% of patients receiving ferric carboxymaltose in clinical trials; other serious or severe potential hypersensitivity reactions (e.g., pruritus, rash, urticaria, wheezing, hypotension) reported in 1.5% of such patients.1
Hypertension
Hypertension1 3 5 was reported in 3.8% of patients receiving ferric carboxymaltose in clinical trials.1 Transient elevations in systolic BP, sometimes accompanied by facial flushing, dizziness, or nausea, reported in 6% of patients; usually observed immediately after administration of the drug and resolved within 30 minutes.1
Monitor patients for signs and symptoms of hypertension following each dose of ferric carboxymaltose.1
Specific Populations
Pregnancy
Category C.1
Lactation
In lactating women with postpartum iron deficiency anemia, mean breast milk iron concentrations were higher in women receiving IV ferric carboxymaltose than in those receiving oral ferrous sulfate.1 Use caution in nursing women.1
Pediatric Use
Safety and efficacy not established.1
Geriatric Use
No substantial differences in safety or efficacy relative to younger adults, but increased sensitivity cannot be ruled out.1
Common Adverse Effects
Nausea,1 2 3 hypertension,1 3 flushing/hot flush,1 3 hypophosphatemia,1 2 3 dizziness,1 3 vomiting,1 injection site discoloration,1 headache,1 increased serum ALT,1 dysgeusia,1 3 hypotension.1 3
Interactions for Injectafer
Formal drug interaction studies not performed to date.1
Specific Laboratory Tests
| Laboratory Test | Interaction |
| --- | --- |
| Serum iron and transferrin-bound iron concentrations | Potential for falsely elevated serum iron and transferrin-bound iron concentrations when assessed within 24 hours of ferric carboxymaltose administration1 |
Injectafer Pharmacokinetics
Absorption
Bioavailability
Rapid, dose-dependent increase in total serum iron concentrations observed following single IV doses of 0.1–1 g.6
Peak iron concentrations of 37–333 mcg/mL observed 0.25–1.21 hours following IV injection or infusion of a single dose of 0.1–1 g in patients with iron deficiency.1 8
Distribution
Extent
Iron administered as ferric carboxymaltose rapidly distributed to bone marrow, liver, and spleen; estimated distribution volume 3 L.1 6 7
RBC iron uptake of 61–99% following administration of radiolabeled ferric carboxymaltose.1
RBC iron uptake of 91–99% reported 24 days following administration of radiolabeled ferric carboxymaltose in patients with iron deficiency.1
Special Populations
RBC iron uptake of 61–84% reported 24 days following administration of radiolabeled ferric carboxymaltose in patients with renal anemia.1
Elimination
Elimination Route
Negligible renal elimination.1
Half-life
7–12 hours.1 6
Stability
Storage
Parenteral
Injection
20–25°C (may be exposed to 15–30°C); do not freeze.1
Ferric carboxymaltose solutions containing 2–4 mg/mL of iron in 0.9% sodium chloride injection are stable for 72 hours at room temperature.1
Compatibility
For information on systemic interactions resulting from concomitant use, see Interactions.
Parenteral
Solution Compatibility1
Compatible
Sodium chloride 0.9%
Actions
Polynuclear iron (III)-hydroxide carbohydrate complex with a molecular weight of approximately 150,000.1 4 7

Stable, non-dextran iron formulation that permits uptake of iron by the reticuloendothelial system without the release of free iron.4
Advice to Patients
Risk of hypersensitivity reactions.1 Importance of informing clinician if any signs or symptoms of hypersensitivity reactions (e.g., rash, pruritus, dizziness, lightheadedness, dyspnea, wheezing, swelling) occur.1

Importance of informing clinician of prior hypersensitivity or unusual reactions to parenteral iron preparations.1

Importance of informing clinician of existing or contemplated concomitant therapy, including prescription and OTC drugs and dietary and herbal supplements (e.g., oral iron supplements), as well as any concomitant illnesses (e.g., liver disease may increase likelihood of iron overload).1

Importance of women informing clinician if they are or plan to become pregnant or plan to breast-feed.1

Importance of informing patients of other important precautionary information.1 (See Cautions.)
Preparations
Excipients in commercially available drug preparations may have clinically important effects in some individuals; consult specific product labeling for details.
Please refer to the ASHP Drug Shortages Resource Center for information on shortages of one or more of these preparations.
Ferric Carboxymaltose

| Routes | Dosage Forms | Strengths | Brand Names | Manufacturer |
| --- | --- | --- | --- | --- |
| Parenteral | Injection, for IV use only | equivalent to 50 mg of elemental iron per mL | Injectafer | American Regent |
AHFS DI Essentials. © Copyright 2018, Selected Revisions April 14, 2015. American Society of Health-System Pharmacists, Inc., 4500 East-West Highway, Suite 900, Bethesda, Maryland 20814.
References
1. American Regent, Inc. Injectafer (ferric carboxymaltose injection) prescribing information. Shirley, NY; 2013 Jul.
2. Onken JE, Bregman DB, Harrington RA et al. A multicenter, randomized, active-controlled study to investigate the safety and efficacy of intravenous ferric carboxymaltose in patients with iron deficiency anemia. Transfusion. 2014; 54:306-15. [PubMed 23772856]
3. Onken JE, Bregman DB, Harrington RA et al. Ferric carboxymaltose in patients with iron-deficiency anemia and impaired renal function: the REPAIR-IDA trial. Nephrol Dial Transplant. 2013; 0:1-12.
4. Szczech LA, Bregman DB, Harrington RA et al. Randomized Evaluation of efficacy and safety of ferric carboxymaltose in Patients with iron deficiency Anaemia and Impaired Renal function (REPAIR-IDA): rationale and study design. Nephrol Dial Transplant. 2010; 25:2368-75. [PubMed 20466657]
5. Anon. Ferric carboxymaltose (Injectafer) for iron deficiency anemia. Med Lett. 2013; 55:99-100.
6. Geisser P, Banké-Bochita J. Pharmacokinetics, safety, and tolerability of intravenous ferric carboxymaltose: a dose-escalation study in volunteers with mild iron-deficiency anemia. Arzneimittelforschung. 2010; 60:362-72. [PubMed 20648928]
7. Cada DJ, Levien TL, Baker DE. Ferric carboxymaltose. Hosp Pharm. 2014; 49:52-69. [PubMed 24421564]
8. Geisser P, Rumyantsev V. Pharmacodynamics and safety of ferric carboxymaltose: a multiple-dose study in patients with iron-deficiency anaemia secondary to a gastrointestinal disorder. Arzneimittelforschung. 2010; 60:373-85. [PubMed 20648929]
More about Injectafer (ferric carboxymaltose)
Consumer resources
Professional resources
Related treatment guides