Deoxycholic Acid
Class: Other Miscellaneous Therapeutic Agents
Chemical Name: (4R)-4-[(3R,5R,8R,9S,10S,12S,13R,14S,17R)-3,12-dihydroxy-10,13-dimethyl-2,3,4,5,6,7,8,9,11,12,14,15,16,17-tetradecahydro-1H-cyclopenta[a]phenanthren-17-yl]pentanoic acid
Molecular Formula: C24H40O4
CAS Number: 83-44-3
Brands: Kybella
Introduction
Deoxycholic acid is a cytolytic drug.
Uses for Deoxycholic Acid
Deoxycholic acid has the following uses:
Deoxycholic acid is a cytolytic drug indicated for improvement in the appearance of moderate to severe convexity or fullness associated with submental fat in adults.1
Deoxycholic acid has the following limitation of use:
The safe and effective use of deoxycholic acid for the treatment of subcutaneous fat outside the submental region has not been established and such use is not recommended.1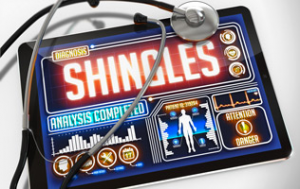 Deoxycholic Acid Dosage and Administration
General
Deoxycholic acid is available in the following dosage form(s) and strength(s):
Injection: 10 mg/mL sterile solution, supplied in 2 mL vials. Each vial is for single patient use.1
Dosage
It is essential that the manufacturer's labeling be consulted for more detailed information on dosage and administration of this drug. Dosage summary:
Deoxycholic acid is injected into subcutaneous fat tissue in the submental area using an area-adjusted dose of 2 mg/cm2:1
A single treatment consists of up to a maximum of 50 injections, 0.2 mL each (up to a total of 10 mL), spaced 1 cm apart.1

Up to 6 single treatments may be administered at intervals no less than 1 month apart.1
Administration Instructions

Dilution or admixture with other compounds is not recommended.1

Consult manufacturer's labeling for additional information on administration of deoxycholic acid, including injection technique, before injection.1
Cautions for Deoxycholic Acid
Contraindications
Deoxycholic acid is contraindicated in the presence of infection at the injection sites.1
Warnings/Precautions
Marginal Mandibular Nerve Injury
Cases of marginal mandibular nerve injury, manifested as an asymmetric smile or facial muscle weakness (paresis), were reported during clinical trials. To avoid the potential for nerve injury, deoxycholic acid should not be injected into or in close proximity to the marginal mandibular branch of the facial nerve. All marginal mandibular nerve injuries reported from the trials resolved spontaneously (range 1-298 days, median 44 days). 1
Dysphagia
Difficulty swallowing (dysphagia) occurred in clinical trials in the setting of administration site reactions, e.g., pain, swelling, and induration of the submental area. Cases of dysphagia spontaneously resolved (range 1-81 days, median 3 days). 1
Subjects with current or prior history of dysphagia were excluded from clinical trials. Avoid use of deoxycholic acid in these patients as current or prior history of dysphagia may exacerbate the condition. 1
Injection Site Hematoma/Bruising
In clinical trials, 72% of subjects treated with deoxycholic acid experienced injection site hematoma/bruising.1
Deoxycholic acid should be used with caution in patients with bleeding abnormalities or who are currently being treated with antiplatelet or anticoagulant therapy as excessive bleeding or bruising in the treatment area may occur. 1
Risk of Injecting in Proximity to Vulnerable Anatomic Structures
To avoid potential tissue damage, deoxycholic acid should not be injected into or in close proximity (1-1.5 cm) to salivary glands, lymph nodes and muscles. 1
Specific Populations
Pregnancy
There are no adequate and well-controlled studies of deoxycholic acid in pregnant women to inform the drug-associated risk. The background risk of major birth defects and miscarriage for the indicated population is unknown. However, the background risk of major birth defects in the U.S. general population is 2-4% and of miscarriage is 15-20% of clinically recognized pregnancies. In animal reproduction studies, no fetal harm was observed with the subcutaneous administration of deoxycholic acid to rats during organogenesis at doses up to 5 times the maximum recommended human dose (MRHD) of 100 mg. 1
Embryofetal development studies have been performed in rats and rabbits using subcutaneous doses of deoxycholic acid administered during the period of organogenesis. For the basis of comparing animal to human doses, the MRHD is 1.7 mg/kg (100 mg/60 kg). No evidence of fetal harm was observed in rats at up to the highest dose tested (50 mg/kg) which is 5-fold higher than the MRHD of deoxycholic acid based on a mg/m2 comparison. However, missing intermediate lung lobe was noted in rabbits at all dose levels tested including the lowest dose (10 mg/kg) which is 2-fold higher than the MRHD of deoxycholic acid based on a mg/m2 comparison. These effects may be related to maternal toxicity, which was also seen at all dose levels tested. 1
Lactation
There is no information available on the presence of synthetic deoxycholic acid in human milk, the effects of the drug on the breastfed infant or the effects of the drug on milk production. The developmental and health benefits of breastfeeding should be considered along with the mother's clinical need for deoxycholic acid and any potential adverse effects on the breastfed child from deoxycholic acid or from the underlying maternal condition. 1
Pediatric Use
Safety and effectiveness in patients below the age of 18 years have not been established and deoxycholic acid is not intended for use in children or adolescents. 1
Geriatric Use
The clinical trials of deoxycholic acid did not include sufficient numbers of subjects aged 65 and over to determine whether they respond differently from younger subjects. Other reported clinical experience has not identified differences in responses between the elderly and younger patients. In general, dose selection for an elderly patient should be cautious, usually starting at the low end of the dosing range, reflecting the greater frequency of decreased hepatic, renal, or cardiac function, and of concomitant disease or other drug therapy. 1
Common Adverse Effects
The most common adverse reactions (>20% of subjects) include injection site edema/swelling, hematoma, pain, numbness, erythema and induration.1
Drug Interactions
Specific Drugs
It is essential that the manufacturer's labeling be consulted for more detailed information on interactions with this drug, including possible dosage adjustments. Interaction highlights:
Please see product labeling for drug interaction information.
Actions
Mechanism of Action
Deoxycholic acid is a cytolytic drug, which when injected into tissue physically destroys the cell membrane causing lysis. 1
Advice to Patients
Patient Counseling Information
Advise the patient to read the FDA-approved patient labeling (Patient Information). 1
Advise patients to inform their healthcare professional if they develop signs of marginal mandibular nerve paresis (e.g., asymmetric smile, facial muscle weakness), difficulty swallowing, or if any existing symptom worsens. 1
Additional Information
AHFS First Release. For additional information until a more detailed monograph is developed and published, the manufacturer's labeling should be consulted. It is essential that the manufacturer's labeling be consulted for more detailed information on usual uses, dosage and administration, cautions, precautions, contraindications, potential drug interactions, laboratory test interferences, and acute toxicity.
Preparations
Excipients in commercially available drug preparations may have clinically important effects in some individuals; consult specific product labeling for details.
Please refer to the ASHP Drug Shortages Resource Center for information on shortages of one or more of these preparations.
Deoxycholic Acid

| Routes | Dosage Forms | Strengths | Brand Names | Manufacturer |
| --- | --- | --- | --- | --- |
| Parenteral | Injection, Solution | 20 mg /2 mL | Kybella | Kythera Biopharmaceuticals Inc. |
AHFS Drug Information. © Copyright 2018, Selected Revisions September 14, 2016. American Society of Health-System Pharmacists, Inc., 4500 East-West Highway, Suite 900, Bethesda, Maryland 20814.
References
1. Kythera Biopharmaceuticals Inc. KYBELLA (Deoxycholic Acid) SUBCUTANEOUS prescribing information. 2015 Apr.
More about deoxycholic acid
Consumer resources
Professional resources
Other brands: Kybella
Related treatment guides