Garcinia Cambogia
What is Garcinia cambogia?
Garcinia cambogia is an extract obtained from the dried fruit of the Garcinia cambogia (GC) tree, a native plant species of South India and South Asia.1,2 The fruit looks like a small green pumpkin, and is used extensively in Asian-style cooking for its sour flavor.
What is the active ingredient and how does it work?
The skin, or rind of Garcinia cambogia fruit contains large amounts of hydroxycitric acid (HCA). HCA is a derivative of citric acid, and is marketed as a weight loss supplement, either alone or in combination with other supplements.1,2
How HCA works to promote weight loss is not precisely known, but several theories exist. Some experts believe it works by inhibiting an enzyme called citrate lyase, interfering with the conversion of unused carbohydrates into fat. Although HCA does have this effect on carbohydrates in a laboratory petri dish, it is unproven whether it does this once inside the body.1,2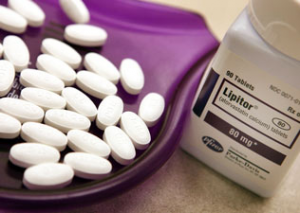 Other experts suggest HCA affects other enzymes involved in carbohydrate metabolism, such as pancreatic alpha amylase and intestinal alpha glucosidase. A few postulate that it increases the release or availability of serotonin in the brain, promoting appetite suppression.1,2 Nobody knows for sure just how HCA works… or if it really does work.
Is there any evidence to support Garcinia cambogia as a weight loss supplement?
Several trials have investigated use of Garcinia cambogia for weight loss in humans. Some of these trials are of better quality than others, and reviews that group trials together to look for an overall effect give us a better "bigger picture" than just looking at the results of a single trial.
An analysis in 2011 by Onakpoya et al1 found 12 trials that investigated the effect of Garcinia cambogia for weight loss that matched their strict quality criteria. Although they found evidence that Garcinia cambogia did promote weight loss in the short term, the effect was small and barely significant. The same conclusion was reached in another review by Fassina et al2 in 2015 of 17 trials, both in humans and animals. Interestingly, in one of the largest individual trials of 135 people, both the active group (the group taking GC) and the control group (the group taking a placebo – or an inactive supplement) lost a significant amount of weight over a 12-week treatment period.3 As many other previous trials have suggested, it is often the support and encouragement people receive to lose weight that makes more of a difference than any diet or supplement.
In summary, evidence so far does not suggest Garcinia cambogia is effective as a weight loss supplement; although larger scale trails conducted over a longer period of time may shed more light on the subject.
For now, increasing physical activity levels, avoiding alcohol, and eating a healthier diet with more vegetables, whole grains, and less red meat is more likely to make you shed weight long-term than Garcinia cambogia supplements.
Is there any harm in taking Garcinia cambogia supplements?
It is important to remember that ANY product labeled as "natural" or "herbal" is not unquestionably safe. Herbal remedies classified as dietary supplements in the United States are regulated as food products. This means they have not been subjected to the same requirements for safety or efficacy as medicines.
Garcinia cambogia has been implicated in causing liver damage, both when used in combination with other ingredients (for example, in the original formulation of the product Hydroxycut) and when used by itself. Two severe cases are documented. The first was a 52-year-old female who developed severe liver failure requiring a liver transplant after taking 1000 mg of Garcinia cambogia for 15 days, and the other was a 42-year-old female who developed abnormally high liver function tests and coagulopathy (an impaired ability of the blood to clot) after one week of taking GC.4 The second lady recovered without incident several days after Garcinia cambogia was discontinued. Interestingly, the manufacturer of Hydroxycut temporarily withdrew the product, but it has since returned a reformulated version that lacks Garcinia cambogia to the market.5
Other reported adverse effects are generally mild when Garcinia cambogia is taken at the recommended dosage and include stomach upset, dry mouth, headaches, dizziness, and diarrhea.2,6 Herbal remedies should not be taken by women who are pregnant or breastfeeding and anybody with heart disease or other medical conditions should consult their doctor before use. Some studies have suggested that Garcinia cambogia can lower blood sugar or interfere with diabetes control, so it is particularly important if you have diabetes that you talk with your doctor.
On the positive side, unlike stimulants such as phentermine, Garcinia cambogia does not act on the central nervous system, so does not cause sleeplessness, anxiety, affect the heart or blood pressure, and its efficiency does not decrease with time.5,6,7
Does Garcinia cambogia have any effect on blood sugars?
There have been several contradictory claims about the effects Garcinia cambogia has on blood glucose control with some celebrity endorsements even suggesting it may be beneficial for people with diabetes. While studies in rats have shown a reduction in the amount of glucose absorbed and less of a spike in blood glucose levels following a meal, rats are not humans so studies were needed to determine if this also applied to humans.
Thazhath et al8 took 12 healthy participants and 8 people with diabetes and compared the effects of hydroxycitric acid (the active ingredient of Garcinia cambogia) plus glucose to water plus glucose in a cross-over type trial. Although some reduction in blood sugar levels were seen in healthy people, there was no reduction in the blood sugar levels in people with diabetes. Other markers, such as insulin response, were not affected.
Other human studies have also failed to support use of Garcinia cambogia for blood sugar control. Yonei et al9 tested the effects of daily supplementation with Garcinia cambogia extract (500 mg/day as hydroxycitric acid) and L-carnitine (600 mg/day) on 35 healthy individuals aged 40-60 with a BMI of 24 or higher. After 8 weeks' supplementation, the group receiving Garcinia cambogia had an increase of 4.5% in their total cholesterol, 4.1% in their fasting blood sugar levels, and 3.4% in their HbA1c (provides a reflection of long-term glucose control).
Conversely, a 200810 study reported a significant reduction in total cholesterol and LDL-cholesterol when Garcinia cambogia extract was combined with Amorphophallus konjac (also known for its weight loss properties). However, no effect was seen on triglyceride or glucose levels.
Generally speaking, most trials11 have not shown Garcinia cambogia to have an effect on blood sugars or insulin control; one trial reported a lowering in healthy non-diabetic subjects while another reported an increase in fasting blood sugar levels in overweight individuals. Even though laboratory studies on human cells and animal studies suggested Garcinia cambogia reduced cell synthesis of lipids and increased degradation of cholesterol, human trials have been contradictory. No effects on triglycerides have been reported. Based on the evidence available, Garcinia cambogia is unlikely to have an effect on blood glucose or cholesterol levels, and does not appear beneficial for people with diabetes.
Does Garcinia cambogia interact with any medications?
Garcinia cambogia may interact with the following:
Diabetes medications, including insulin – variable effects reported, always consult a doctor before use if you have diabetes. 12,13,14,15
Other possible, but unsubstantiated, interactions include:
Iron supplements – several informative sites state Garcinia cambogia contains iron12; however, most supplements use an extract of Garcinia cambogia, which is unlikely to contain high amounts of iron. Several other fruits (such as prunes, persimmons, and passion fruit) also contain iron but are not reported as interacting with iron supplements
Serotonin-stimulating antidepressants (such as Celexa, Paxil, Zoloft) or pain medications (such as tramadol) – one mouse study16 suggested Garcinia cambogia had a serotonin-enhancing effect; however, this has not been verified in humans
Asthma medications (including montelukast) – one documented case study17 of a woman who developed fatal liver failure after taking two dietary supplements (one of which was Garcinia cambogia) for two weeks on top of her usual asthma medications, including montelukast
Statins – this is based on the fact that statins can cause rhabdomyolysis (a destruction of muscle cells). One case study18 reported rhabdomyolosis in a women taking a combination weight loss supplement (of which one of the ingredients was garcinia cambogia); so some experts are concerned about a theorectical additive effect with statins (she was not taking a statin at the time)
Warfarin – A man taking warfarin together with a combination herbal product that included Garcinia cambogia, reported a change in his INR (a measure of the clotting ability of the blood) that returned to normal after discontinuation of the supplement.19
In addition, supplements of Garcinia cambogia may contain other nutrients such as calcium and potassium which may cause additive effects in people already supplementing their diet with these nutrients. Always read the label to see what ingredients are actually contained in your supplement, and always seek your doctor's advice before taking any dietary supplements particularly if you take other medications.
Related Q&A
References
Onakpoya I, Kang Hung S, Perry R et al. The Use of Garcinia Extract (Hydroxycitric Acid) as a Weight Loss Supplement: A Systematic Review and Meta-Analysis of Randomised Clinical Trials. J Obes. 2011; 2011: 509038. PMCID: PMC3010674. doi:  10.1155/2011/509038 http://www.ncbi.nlm.nih.gov/pmc/articles/PMC3010674/
Fassina P, Scherer Adami F, Terezinha Zani V, et al. The effect of garcinia cambogia as coadjuvant in the weight loss process. Nutr Hosp. 2015 Dec 1;32(6):2400-8. doi: 10.3305/nh.2015.32.6.9587.
Heymsfield SB, Allison DB, Vasselli JR, et al. Garcinia cambogia (hydroxycitric acid) as a potential antiobesity agent: a randomized controlled trial. JAMA. 1998 Nov 11;280(18):1596-600.
García-Cortés M, Robles-Díaz M, Ortega-Alonso A, et al. Hepatotoxicity by Dietary Supplements: A Tabular Listing and Clinical Characteristics. International Journal of Molecular Sciences Int. J. Mol. Sci. 2016, 17, 537; doi:10.3390/ijms17040537
Byrne S. Garcinia cambogia weight-loss pill is no miracle. The claims make this supplement tempting, but they're untrue. Aug 10, 2015 Consumer reports. http://www.consumerreports.org/cro/news/2014/03/garcinia-cambogia-is-no-miracle-weight-loss-pill/index.htm
Garcinia Cambogia (hydroxycitric acid). 2009 Drugs.com www.drugs.com/npp/garcinia-hydroxycitric-acid.html
Prescription Weight Loss / Diet Pills: What Are the Options? Drugs.com www.drugs.com/article/prescription-weight-loss-drugs.htm
Thazhath SS, Wu T, Bound MJ, et al. Effects of intraduodenal hydroxycitrate on glucose absorption, incretin release, and glycemia in response to intraduodenal glucose infusion in health and type 2 diabetes: A randomised controlled trial. Nutrition. 2016 May;32(5):553-9. doi: 10.1016/j.nut.2015.11.004. Epub 2015 Dec 7.
Yonei Y, Takahashi Y, Hibino S, Watanabe M, Yoshioka T. Effects on the Human Body of a Dietary Supplement Containing L-Carnitine and Garcinia cambogia Extract: A Study using Double-blind Tests. Journal of Clinical Biochemistry and Nutrition. 2008;42(2):89-103. doi:10.3164/jcbn.2008014.
Vasques CA, Rossetto S, Halmenschlager G, et al. Evaluation of the pharmacotherapeutic efficacy of Garcinia cambogia plus Amorphophallus konjac for the treatment of obesity. Phytother Res. 2008 Sep;22(9):1135-40. doi: 10.1002/ptr.2323.
Garcinia Cambogia (hydroxycitric acid) Drugs.com https://www.drugs.com/npp/garcinia-hydroxycitric-acid.html
Garcinia Cambogia (hydroxycitric acid) Drugs.com https://www.drugs.com/npp/garcinia-hydroxycitric-acid.html
Thazhath SS, Wu T, Bound MJ, et al. Effects of intraduodenal hydroxycitrate on glucose absorption, incretin release, and glycemia in response to intraduodenal glucose infusion in health and type 2 diabetes: A randomised controlled trial. Nutrition. 2016 May;32(5):553-9. doi: 10.1016/j.nut.2015.11.004. Epub 2015 Dec 7.
Yonei Y, Takahashi Y, Hibino S, Watanabe M, Yoshioka T. Effects on the Human Body of a Dietary Supplement Containing L-Carnitine and Garcinia cambogia Extract: A Study using Double-blind Tests. Journal of Clinical Biochemistry and Nutrition. 2008;42(2):89-103. doi:10.3164/jcbn.2008014.
Vasques CA, Rossetto S, Halmenschlager G, et al. Evaluation of the pharmacotherapeutic efficacy of Garcinia cambogia plus Amorphophallus konjac for the treatment of obesity. Phytother Res. 2008 Sep;22(9):1135-40. doi: 10.1002/ptr.2323.
Kaur G, Kulkarni SK. Investigations on possible serotonergic involvement in effects of OB-200G (polyherbal preparation) on food intake in female mice. Eur J Nutr. 2001;40(3):127-133.
Actis GC, Bugianesi E, Ottobrelli A, Rizzetto M. Fatal liver failure following food supplements during chronic treatment with montelukast. Dig Liver Dis. 2007;39(10):953-955.
Mansi IA, Huang J. Rhabdomyolysis in response to weight-loss herbal medicine. Am J Med Sci . 2004;327(6):356-357.
Ferris DJ. Interaction between warfarin and Garcinia cambogia (Fat Burner); a case report. ASHP Midyear Clinical Meeting 2003.38(DEC):404(D)
More about garcinia cambogia
Professional resources
Related treatment guides