nye-MOE-di-peen
Oral route(Capsule, Liquid Filled)
Not for IV or parenteral administration. Deaths and serious, life-threatening adverse events have occurred when the contents of nimodipine capsules have been injected parenterally .
Commonly used brand name(s)
In the U.S.
Available Dosage Forms:
Solution
Capsule, Liquid Filled
Tablet
Therapeutic Class: Cardiovascular Agent
Pharmacologic Class: Calcium Channel Blocker
Chemical Class: Dihydropyridine
Uses For nimodipine
Nimodipine is used to treat symptoms resulting from a ruptured blood vessel in the brain (subarachnoid hemorrhage). It works by increasing the blood flow to injured brain tissue.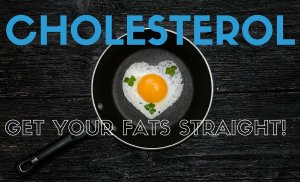 nimodipine is available only with your doctor's prescription.
Before Using nimodipine
In deciding to use a medicine, the risks of taking the medicine must be weighed against the good it will do. This is a decision you and your doctor will make. For nimodipine, the following should be considered:
Allergies
Tell your doctor if you have ever had any unusual or allergic reaction to nimodipine or any other medicines. Also tell your health care professional if you have any other types of allergies, such as to foods, dyes, preservatives, or animals. For non-prescription products, read the label or package ingredients carefully.
Pediatric
Appropriate studies have not been performed on the relationship of age to the effects of nimodipine in the pediatric population. Safety and efficacy have not been established.
Geriatric
Appropriate studies performed to date have not demonstrated geriatric-specific problems that would limit the usefulness of nimodipine in the elderly. However, elderly patients are more likely to have age-related kidney, liver, or heart problems, which may require caution in patients receiving nimodipine.
Pregnancy
| | Pregnancy Category | Explanation |
| --- | --- | --- |
| All Trimesters | C | Animal studies have shown an adverse effect and there are no adequate studies in pregnant women OR no animal studies have been conducted and there are no adequate studies in pregnant women. |
Breast Feeding
There are no adequate studies in women for determining infant risk when using this medication during breastfeeding. Weigh the potential benefits against the potential risks before taking this medication while breastfeeding.
Interactions with Medicines
Although certain medicines should not be used together at all, in other cases two different medicines may be used together even if an interaction might occur. In these cases, your doctor may want to change the dose, or other precautions may be necessary. When you are taking nimodipine, it is especially important that your healthcare professional know if you are taking any of the medicines listed below. The following interactions have been selected on the basis of their potential significance and are not necessarily all-inclusive.
Using nimodipine with any of the following medicines is not recommended. Your doctor may decide not to treat you with this medication or change some of the other medicines you take.
Boceprevir
Clarithromycin
Conivaptan
Delavirdine
Indinavir
Itraconazole
Ketoconazole
Lopinavir
Nefazodone
Nelfinavir
Posaconazole
Ritonavir
Saquinavir
Telaprevir
Telithromycin
Voriconazole
Using nimodipine with any of the following medicines is usually not recommended, but may be required in some cases. If both medicines are prescribed together, your doctor may change the dose or how often you use one or both of the medicines.
Carbamazepine
Ceritinib
Clopidogrel
Cobicistat
Dantrolene
Darunavir
Dexamethasone
Fosphenytoin
Idelalisib
Lacosamide
Nilotinib
Phenobarbital
Phenytoin
Rifampin
Rifapentine
Siltuximab
St John's Wort
Using nimodipine with any of the following medicines may cause an increased risk of certain side effects, but using both drugs may be the best treatment for you. If both medicines are prescribed together, your doctor may change the dose or how often you use one or both of the medicines.
Acebutolol
Aceclofenac
Acemetacin
Alprenolol
Amtolmetin Guacil
Aspirin
Atenolol
Betaxolol
Bevantolol
Bisoprolol
Bromfenac
Bucindolol
Bufexamac
Carteolol
Carvedilol
Celecoxib
Celiprolol
Choline Salicylate
Clonixin
Dalfopristin
Dexibuprofen
Dexketoprofen
Diclofenac
Diflunisal
Dilevalol
Dipyrone
Esmolol
Etodolac
Etofenamate
Etoricoxib
Felbinac
Fenoprofen
Fepradinol
Feprazone
Floctafenine
Flufenamic Acid
Flurbiprofen
Ibuprofen
Ibuprofen Lysine
Indomethacin
Ketoprofen
Ketorolac
Labetalol
Levobunolol
Lornoxicam
Loxoprofen
Lumiracoxib
Meclofenamate
Mefenamic Acid
Meloxicam
Mepindolol
Metipranolol
Metoprolol
Morniflumate
Nabumetone
Nadolol
Naproxen
Nebivolol
Nepafenac
Niflumic Acid
Nimesulide
Oxaprozin
Oxprenolol
Oxyphenbutazone
Parecoxib
Penbutolol
Phenylbutazone
Piketoprofen
Pindolol
Piroxicam
Proglumetacin
Propionic Acid
Propranolol
Propyphenazone
Proquazone
Quinupristin
Rofecoxib
Salicylic Acid
Salsalate
Sodium Salicylate
Sotalol
Sulindac
Talinolol
Tenoxicam
Tertatolol
Tiaprofenic Acid
Timolol
Tolfenamic Acid
Tolmetin
Valdecoxib
Valproic Acid
Interactions with Food/Tobacco/Alcohol
Certain medicines should not be used at or around the time of eating food or eating certain types of food since interactions may occur. Using alcohol or tobacco with certain medicines may also cause interactions to occur. The following interactions have been selected on the basis of their potential significance and are not necessarily all-inclusive.
Using nimodipine with any of the following is usually not recommended, but may be unavoidable in some cases. If used together, your doctor may change the dose or how often you use nimodipine, or give you special instructions about the use of food, alcohol, or tobacco.
Other Medical Problems
The presence of other medical problems may affect the use of nimodipine. Make sure you tell your doctor if you have any other medical problems, especially:
Liver disease (including cirrhosis)—Use with caution. The effects may be increased because of slower removal of the medicine from the body.
Proper Use of nimodipine
Take nimodipine exactly as directed even if you feel well and do not notice any symptoms. Do not take more of nimodipine and do not take it more often than your doctor ordered. Do not miss any doses.
nimodipine is usually given within 96 hours of having the condition. It is best to take nimodipine at least 1 hour before or 2 hours after a meal.
If the capsule cannot be swallowed or if you are using nimodipine with a nasogastric tube (NGT), you may put a hole in both ends of the capsule and remove its contents using a syringe. Use the syringe to give the medicine orally or through the NGT. Do not use it to give the medicine as an injection through the veins, muscles, or skin.
If you are using the oral liquid:
Measure your dose with a marked measuring spoon, oral syringe, or medicine cup.
If the medicine is going to be given through a nasogastric or gastric tube, use the oral syringe that comes with the package to measure the dose. For each dose, refill the syringe with saline solution to flush any remaining medicine in the nasogastric tube into the stomach.
Do not eat grapefruit or drink grapefruit juice while you are using nimodipine.
Dosing
The dose of nimodipine will be different for different patients. Follow your doctor's orders or the directions on the label. The following information includes only the average doses of nimodipine. If your dose is different, do not change it unless your doctor tells you to do so.
The amount of medicine that you take depends on the strength of the medicine. Also, the number of doses you take each day, the time allowed between doses, and the length of time you take the medicine depend on the medical problem for which you are using the medicine.
For subarachnoid hemorrhage:

For oral dosage form (capsules):

Adults—60 milligrams (mg) or two 30 mg capsules every 4 hours for 21 days.
Children—Use and dose must be determined by your doctor.

For oral dosage form (solution):

Adults—20 milliliters (mL) (60 milligrams [mg]) every 4 hours for 21 consecutive days.
Children—Use and dose must be determined by your doctor.
Missed Dose
If you miss a dose of nimodipine, take it as soon as possible. However, if it is almost time for your next dose, skip the missed dose and go back to your regular dosing schedule. Do not double doses.
Storage
Keep out of the reach of children.
Do not keep outdated medicine or medicine no longer needed.
Ask your healthcare professional how you should dispose of any medicine you do not use.
Store the medicine in a closed container at room temperature, away from heat, moisture, and direct light. Keep from freezing.
Do not refrigerate the oral liquid.
Precautions While Using nimodipine
It is very important that your doctor check your progress at regular visits to make sure nimodipine is working properly and to check for unwanted effects.
You will need to have your blood pressure measured during treatment with nimodipine. If you notice any changes to your recommended blood pressure, call your doctor right away. If you have questions about this, talk to your doctor.
Dizziness, lightheadedness, or fainting may also occur while using nimodipine. Make sure you know how you react to nimodipine before you drive, use machines, or do anything else that could be dangerous if you are dizzy or not alert. If you feel dizzy, lie down so you do not faint. Then sit for a few moments before standing to prevent the dizziness from returning.
Do not take other medicines unless they have been discussed with your doctor. This includes prescription or nonprescription (over-the-counter [OTC]) medicines and herbal (eg, St John's wort) or vitamin supplements.
nimodipine Side Effects
Along with its needed effects, a medicine may cause some unwanted effects. Although not all of these side effects may occur, if they do occur they may need medical attention.
Check with your doctor immediately if any of the following side effects occur:
Less common
Blurred vision
chest pain or discomfort
confusion
difficult or labored breathing
fast, pounding, or irregular heartbeat or pulse
lightheadedness, dizziness, or fainting
shortness of breath
slow or irregular heartbeat
sweating
swelling
tightness in the chest
unusual tiredness or weakness
Some side effects may occur that usually do not need medical attention. These side effects may go away during treatment as your body adjusts to the medicine. Also, your health care professional may be able to tell you about ways to prevent or reduce some of these side effects. Check with your health care professional if any of the following side effects continue or are bothersome or if you have any questions about them:
Less common
Abdominal or stomach cramps, discomfort, or pain
back pain
blemishes on the skin
constipation
diarrhea
discouragement
feeling sad or empty
headache
indigestion
irritability
lack or loss of appetite
loss of interest or pleasure
muscle pain
nausea or vomiting
pimples
rash
swollen mouth and tongue
tiredness
trouble concentrating
trouble sleeping
unpleasant taste
urge to have bowel movement
Other side effects not listed may also occur in some patients. If you notice any other effects, check with your healthcare professional.
Call your doctor for medical advice about side effects. You may report side effects to the FDA at 1-800-FDA-1088.
See also: Side effects (in more detail)
The use of the Truven Health products is at your sole risk. These products are provided "AS IS" and "as available" for use, without warranties of any kind, either express or implied. Truven Health and Drugs.com make no representation or warranty as to the accuracy, reliability, timeliness, usefulness or completeness of any of the information contained in the products. Additionally, TRUVEN HEALTH MAKES NO REPRESENTATION OR WARRANTIES AS TO THE OPINIONS OR OTHER SERVICE OR DATA YOU MAY ACCESS, DOWNLOAD OR USE AS A RESULT OF USE OF THE THOMSON REUTERS HEALTHCARE PRODUCTS. ALL IMPLIED WARRANTIES OF MERCHANTABILITY AND FITNESS FOR A PARTICULAR PURPOSE OR USE ARE HEREBY EXCLUDED. Truven Health does not assume any responsibility or risk for your use of the Truven Health products.
Copyright 2016 Truven Health Analytics, Inc. All Rights Reserved.
More about nimodipine
Consumer resources
Professional resources
Related treatment guides