The originating document has been archived. We cannot confirm the completeness, accuracy and currency of the content.
histrelin (Subcutaneous route)
his-TREL-in
Medically reviewed: April 13, 2018
Commonly used brand name(s)
In the U.S.
Available Dosage Forms:
Therapeutic Class: Endocrine-Metabolic Agent
Pharmacologic Class: Gonadotropin Releasing Hormone Agonist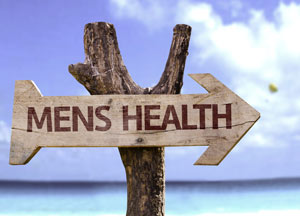 Uses For histrelin acetate
Histrelin is a man-made version of a hormone that is similar to the one normally released from the hypothalamus gland in the brain. It works in the brain to reduce the blood levels of sex hormones, such as testosterone and estrogen. The histrelin implant is placed under the skin. The implant releases small amounts of histrelin in the body every day for 12 months.
Histrelin (Vantas®) is used to treat advanced prostate cancer in adults. It will reduce the level of testosterone, a male hormone, in the blood. Testosterone makes most prostate cancers grow. Histrelin is not a cure for prostate cancer, but it may help relieve the symptoms.
Histrelin (Supprelin® LA) is used to treat central precocious puberty (CPP) in children. CPP is a condition where puberty begins at an unusually early age. This usually means puberty occurs before 8 years of age in girls and before 9 years of age in boys. Histrelin works by reducing the amount of sex hormones (eg, estrogen and testosterone) in the blood.
histrelin acetate is available only with your doctor's prescription.
Before Using histrelin acetate
In deciding to use a medicine, the risks of taking the medicine must be weighed against the good it will do. This is a decision you and your doctor will make. For histrelin acetate, the following should be considered:
Allergies
Tell your doctor if you have ever had any unusual or allergic reaction to histrelin acetate or any other medicines. Also tell your health care professional if you have any other types of allergies, such as to foods, dyes, preservatives, or animals. For non-prescription products, read the label or package ingredients carefully.
Pediatric
The Vantas® form of histrelin should not be used in children.
Appropriate studies have not been performed on the relationship of age to the effects of the Supprelin® LA form of histrelin in children younger than 2 years of age. Safety and efficacy have not been established.
Geriatric
No information is available on the relationship of age to the effects of histrelin (eg, Supprelin® LA, Vantas®) in geriatric patients.
Pregnancy
| | Pregnancy Category | Explanation |
| --- | --- | --- |
| All Trimesters | X | Studies in animals or pregnant women have demonstrated positive evidence of fetal abnormalities. This drug should not be used in women who are or may become pregnant because the risk clearly outweighs any possible benefit. |
Breast Feeding
There are no adequate studies in women for determining infant risk when using this medication during breastfeeding. Weigh the potential benefits against the potential risks before taking this medication while breastfeeding.
Interactions with Medicines
Although certain medicines should not be used together at all, in other cases two different medicines may be used together even if an interaction might occur. In these cases, your doctor may want to change the dose, or other precautions may be necessary. When you are receiving histrelin acetate, it is especially important that your healthcare professional know if you are taking any of the medicines listed below. The following interactions have been selected on the basis of their potential significance and are not necessarily all-inclusive.
Using histrelin acetate with any of the following medicines is not recommended. Your doctor may decide not to treat you with this medication or change some of the other medicines you take.
Amifampridine
Bepridil
Cisapride
Dronedarone
Mesoridazine
Pimozide
Piperaquine
Saquinavir
Sparfloxacin
Terfenadine
Thioridazine
Ziprasidone
Using histrelin acetate with any of the following medicines is usually not recommended, but may be required in some cases. If both medicines are prescribed together, your doctor may change the dose or how often you use one or both of the medicines.
Alfuzosin
Amiodarone
Amitriptyline
Anagrelide
Apomorphine
Aripiprazole
Arsenic Trioxide
Asenapine
Astemizole
Atazanavir
Azithromycin
Bedaquiline
Chloroquine
Chlorpromazine
Ciprofloxacin
Citalopram
Clarithromycin
Clomipramine
Clozapine
Crizotinib
Cyclobenzaprine
Dabrafenib
Dasatinib
Delamanid
Desipramine
Disopyramide
Dofetilide
Dolasetron
Domperidone
Donepezil
Doxepin
Droperidol
Ebastine
Eribulin
Erythromycin
Escitalopram
Famotidine
Felbamate
Fingolimod
Flecainide
Fluconazole
Fluoxetine
Formoterol
Foscarnet
Fosphenytoin
Galantamine
Gatifloxacin
Gemifloxacin
Granisetron
Halofantrine
Haloperidol
Hydroquinidine
Hydroxychloroquine
Ibutilide
Iloperidone
Imipramine
Itraconazole
Ivabradine
Ketoconazole
Lapatinib
Levofloxacin
Lumefantrine
Mefloquine
Methadone
Metronidazole
Mifepristone
Mizolastine
Moxifloxacin
Nelfinavir
Nilotinib
Norfloxacin
Octreotide
Ofloxacin
Olanzapine
Ondansetron
Paliperidone
Panobinostat
Paroxetine
Pasireotide
Pazopanib
Pentamidine
Perflutren Lipid Microsphere
Perphenazine
Pipamperone
Posaconazole
Probucol
Procainamide
Prochlorperazine
Promethazine
Propafenone
Protriptyline
Quetiapine
Quinidine
Quinine
Ranolazine
Rilpivirine
Risperidone
Ritonavir
Sertindole
Sevoflurane
Sodium Phosphate
Sodium Phosphate, Dibasic
Sodium Phosphate, Monobasic
Solifenacin
Sorafenib
Sotalol
Sunitinib
Tacrolimus
Tamoxifen
Telaprevir
Telavancin
Telithromycin
Tetrabenazine
Tizanidine
Tolterodine
Toremifene
Trazodone
Trimipramine
Vandetanib
Vardenafil
Vemurafenib
Venlafaxine
Vilanterol
Vinflunine
Voriconazole
Vorinostat
Interactions with Food/Tobacco/Alcohol
Certain medicines should not be used at or around the time of eating food or eating certain types of food since interactions may occur. Using alcohol or tobacco with certain medicines may also cause interactions to occur. Discuss with your healthcare professional the use of your medicine with food, alcohol, or tobacco.
Other Medical Problems
The presence of other medical problems may affect the use of histrelin acetate. Make sure you tell your doctor if you have any other medical problems, especially:
Bladder blockage or
Diabetes or
Heart attack, history of or
Heart disease or
Hyperglycemia (high blood sugar) or
Kidney problems (reduced urine flow) or
Nerve problems in the spine from cancer lesions in the bones or
Problems passing urine or
Spinal cord problems or
Stroke, history of—Use with caution. May make these conditions worse in men.
Congestive heart failure or
Electrolyte imbalance or
Heart rhythm problems (eg, congenital long QT syndrome)—May cause side effects to become worse.
Proper Use of histrelin acetate
A doctor or other trained health professional will give you histrelin acetate. The histrelin implant will be placed under the skin of the upper arm.
Your doctor will treat the upper arm with a numbing medicine and then cut a small incision to insert the implant. The incision will be closed with either stitches or surgical strips. A pressure bandage will be placed over the arm and left in place for 24 hours.
Do not remove the surgical strips. Allow them to fall off on their own after several days. If the incision has been stitched, your doctor will remove the stitches or they will dissolve after several days.
After the implant is inserted, you should keep the arm clean and dry. Do not swim or bathe for 24 hours. You should avoid any heavy lifting or strenuous exercise for the first 7 days after the implant is inserted.
You may have some pain, redness, or bruising at the site where the implant is placed. If your arm has not healed within 2 weeks after you received the implant or if you continue to have redness or pain, call your doctor.
The implant will be left in place for one year (12 months) and then removed. If needed, your doctor will insert a new implant to continue treatment for another year.
histrelin acetate comes with patient instructions. It is very important that you read and understand this information. Be sure to ask your doctor about anything you do not understand.
Precautions While Using histrelin acetate
It is very important that your doctor check your progress at regular visits. This will allow your doctor to see if the implant is in the proper place and if it is working properly. Certain medical tests may be needed to check for unwanted effects.
For female patients: You should not receive histrelin acetate if you are pregnant or may become pregnant. Using histrelin acetate while you are pregnant can harm your unborn baby. Use an effective form of birth control to keep from getting pregnant. If you think you have become pregnant while using the medicine, tell your doctor right away.
For children using Supprelin® LA: The medicine can cause a brief increase in blood levels of some hormones. During this time, you may notice more signs of puberty in your child, including light vaginal bleeding and breast enlargement in girls. If your child's symptoms do not improve within 4 weeks, or if they get worse, call your doctor.
For male patients:
When you start using Vantas®, some of your symptoms might get worse for a short time. You might also have new symptoms such as bone pain, back pain, a tingling or numbness in the body, blood in the urine, or trouble urinating. The symptoms should improve in a few weeks. Tell your doctor if you have any new symptoms or your symptoms get worse.
histrelin acetate may cause your blood sugar level to increase. If you are diabetic and notice a change in the results of your blood or urine sugar tests, check with your doctor.
histrelin acetate may increase your risk of having a heart attack or stroke. Check with your doctor right away if you have chest pain or discomfort, difficulty with speaking, headache, pain or discomfort in the arms, jaw, back or neck, shortness of breath, sweating, or vomiting while using the medicine.
Contact your doctor right away if you have any changes to your heart rhythm. You might feel dizzy or faint, or you might have a fast, pounding, or uneven heartbeat. Make sure your doctor knows if you or anyone in your family has ever had a heart rhythm problem such as QT prolongation.
Make sure any doctor or dentist who treats you knows that you are using histrelin acetate. You may need to stop using histrelin acetate several days before you have medical tests.
histrelin acetate Side Effects
Along with its needed effects, a medicine may cause some unwanted effects. Although not all of these side effects may occur, if they do occur they may need medical attention.
Check with your doctor or nurse immediately if any of the following side effects occur:
Rare
Bloody urine
decreased frequency or amount of urine
increased thirst
loss of appetite
lower back or side pain
nausea
swelling of the face, fingers, or lower legs
trouble breathing
unusual tiredness or weakness
vomiting
weight gain
Incidence not known
Abdominal or stomach pain
bloating of the abdomen or stomach
dark urine
light-colored stools
seizures
yellow eyes or skin
Some side effects may occur that usually do not need medical attention. These side effects may go away during treatment as your body adjusts to the medicine. Also, your health care professional may be able to tell you about ways to prevent or reduce some of these side effects. Check with your health care professional if any of the following side effects continue or are bothersome or if you have any questions about them:
More common
Decrease in testicle size
feeling of warmth
local infection, irritation, pain, redness, or swelling on the skin where the implant was placed
redness of the face, neck, arms, and upper chest
sudden sweating
Less common
Decreased interest in sexual intercourse
difficulty having a bowel movement (stool)
flushing or redness of the skin
headache
inability to have or keep an erection
loss in sexual ability, desire, drive, or performance
swelling of the breast or breast soreness in both females and males
trouble sleeping
unusually warm skin
Other side effects not listed may also occur in some patients. If you notice any other effects, check with your healthcare professional.
Call your doctor for medical advice about side effects. You may report side effects to the FDA at 1-800-FDA-1088.
See also: Side effects (in more detail)
Further information
Always consult your healthcare provider to ensure the information displayed on this page applies to your personal circumstances.
Copyright 2016 Truven Health Analytics, Inc. All Rights Reserved.
More about histrelin
Consumer resources
Other brands: Vantas, Supprelin LA
Professional resources
Related treatment guides