Off-Label or Off-Limits:
Should You Use a Drug for An Unapproved Use?
Medically reviewed by L. Anderson, PharmD. Last updated on Mar 15, 2018.
Off-Label Drug Use: What Is It?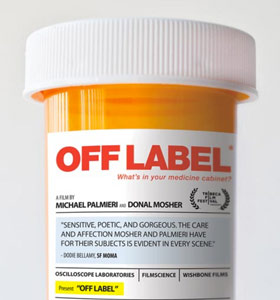 You may not realize that you have probably been prescribed a drug "off-label" at one time or another by your doctor. But what does "off-label" really mean?
"Off-label" use of a drug refers to prescribing a medication for a different purpose than those formally approved by the FDA and found in the package labeling of the drug. It's common, and it's legal.
The package insert (or label) describes what the drug is, how it's used, important approval research, and possible side effects.
In a study published in JAMA Internal Medicine, researchers found roughly 1 in 10 prescriptions were written for off-label use, and of those, 80 percent were for uses lacking strong scientific evidence.
Why does off-label prescribing happen, and what kinds of questions should you ask if you're prescribed a drug this way?
Why Can Doctors Prescribe Off-Label?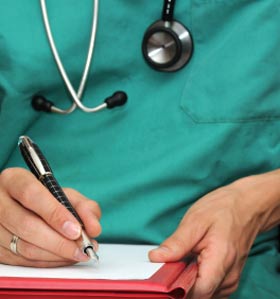 The FDA approves medications that are shown to be safe and effective for a particular use. They DO NOT mandate how a doctor practices medicine or what drugs they prescribe for any particular illness.
For example, trazodone is an FDA-approved antidepressant with drowsiness as a side effect. Therefore, trazodone is also used "off-label" for insomnia (trouble sleeping). However, trazodone is associated with other side effects - such as blurred vision, dizziness, dry mouth, and nausea - that may make the risk greater than the benefit in some patients, including the elderly.
Off-label drug use is often a benefit. However, drugs prescribed this way should be backed by published, high quality studies showing safe and effective use.
This is not always the case. Once a drug is on the market, a manufacturer may decide against investing more time and money in additional research. Yet the drug may continue to be prescribed off-label.
Is Off-Label Drug Use Safe?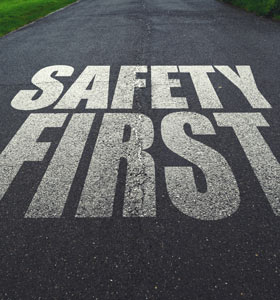 It depends. Much off-label drug use is considered safe because doctors are familiar with the drug in use and it's dosing, safety, and post-approval clinical trials for the off-label use. However, as reported in JAMA Internal Medicine, when a drug is used off-label with no strong scientific evidence to back it up, there is a high risk of side effects.
Researchers found patients who were prescribed off-label drugs without strong evidence were 54 percent more likely to experience a side effect, such as:
which led to discontinuation of the medication.
Off-Label Drug Use in Children: More Research Needed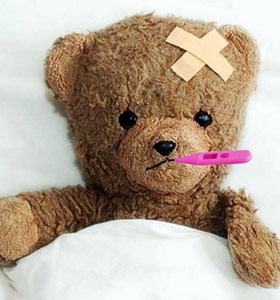 A doctor may prescribe a drug off label drug in children, too.
A review published in Pediatrics states that "off-label" use of drugs, defined as when the drug is used in children but has only been FDA-approved for use in adults, is all too common.
Up to 79 percent of hospital medications and 56 percent of office-based drugs are used "off-label" in pediatrics.
Categories in need of additional pediatric research for medications include:
Experts say lack of industry dollars in research studies, limited nonprofit funding, and exclusion of children from clinical studies due to difficult recruitment all contribute to barriers in new pediatric approvals. A 2016 study by Runmore also suggested a central repository and "online forum be developed to share novel uses of medications for pediatric patients."
The American Academy of Pediatrics (AAP) Policy Statement on Off-Label Use of Drugs in Children outlines practitioner recommendations and states that "Evidence, not label indication, remains the gold standard from which practitioners should draw when making therapeutic decisions for their patients."
Federal regulations are in place to increase pediatric drug research. According to the AAP, passage of the Best Pharmaceuticals for Children Act (BPCA) and the Pediatric Research Equity Act (PREA) has resulted in more than 500 pediatric labeling changes, which expands the knowledge base practitioners can review to make informed decisions for pediatric prescribing.
Cancer: Why is Off-Label Drug Use So Common?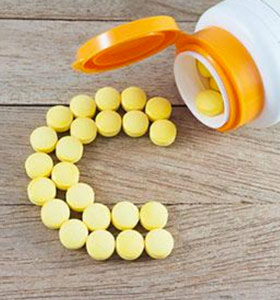 Off-label drug use in cancer is common, as many cancer agents are shown to be effective against more than one type of cancer but may not have been officially FDA-approved for that use.
Some cancer patients may have limited treatment success with any of the approved drugs that target their cancer and are willing to try other options.
As with many off-label drug uses, doctors may suggest use of a drug based on high quality research studies published in peer-reviewed journals and widely accepted throughout the medical community.
FDA approves individual drugs used in cancer treatment, but does not usually approve combinations of drugs (regimens). Many drugs used for cancer treatment are given together, often in 2 or 3 drug combinations, and these regimens may be considered "off-label", but are well-accepted by the medical community.
A 2017 review from Saiyed and colleagues and published in the Journal of Clinical Pharmacy and Therapeutics provided an overview of off-label drug use prevalence in oncology. Off-label drug use in inpatient cancer patients ranged from 18% to 41%, and 13% to 71% of adult patients received a minimum of one off-label chemotherapy drug. Patients with metastaitc cancer and in need of palliative care received the most off label drugs. Off-label use that was not backed up by guidelines or drug compendia ranged from 7% to 31%. But cancer patients may select off label drug due to lack of options.
What Are the Drawbacks to Off-Label Prescribing?
Using a drug off-label can have some downsides, and patients should be aware of this.
It may be that quality clinical studies have not been done after the drug is FDA-approved that support the off-label use of the drug. In this case, not only could the drug be ineffective, it might also be associated with serious side effects. Plus, insurance may not cover the costs drug therapy or cancer regimens when used in an off-label manner.
Most often a doctor prescribes a drug off-label based on research and experience that shows the drug has been found to be safe and effective for that particular use. However, infrequently harms can still occur, even with commonly accepted uses. Be sure to discuss off-label use of any drug with your doctor.
Harms: Antipsychotic Off-Label Drug Use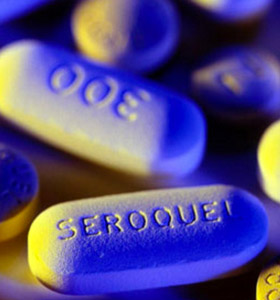 For example, antipsychotic drugs like quetiapine (Seroquel) or olanzapine (Zyprexa) are not approved for the treatment of patients with dementia-related psychosis.
However, some antipsychotics drugs have been used off-label in elderly dementia patients, often in nursing home situations to treat behavioral issues. After an FDA review in 2005, it was determined this practice may have led to serious adverse outcomes, including death, in these older patients.
Now there is a Boxed Warning in the labeling of all antipsychotic medications alerting of increased risk of death when used in elderly patients with dementia, which is an "off-label" use.
Harms: Off-Label Codeine Use in Pediatrics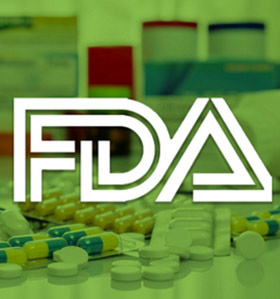 Codeine use for pain relief in children undergoing surgery to remove the tonsils or adenoids was used off-label for years.
However, in 2012 and 2013 the FDA reported that children with certain liver enzymes (ultra-rapid metabolizers of codeine due to a CYP2D6 polymorphism) were at risk of serious or fatal adverse effects due to depressed breathing from normal doses of codeine.
Codeine containing products (including products that contain acetaminophen) now contain a Boxed Warning (the strongest FDA warning) and is contraindicated for pain management after surgery in children younger than 18 years of age who have undergone tonsillectomy and/or adenoidectomy.
In addition, per the FDA in 2018, children younger than 18 years of age shouldn't use any codeine products (or hydrocodone) to treat cough at all. Children under 12 years of age should not use codeine at all. Avoid the use of codeine in children 12 to 18 years of age who have other risk factors (i.e, obesity, sleep apnea) that may increase their sensitivity to the respiratory depressant effects of codeine.
Always check with your doctor or pharmacist before you use codeine in any child. Codeine use can be dangerous and can lead to depressed breathing and possible death in children.
Will My Insurance Pay for an Off-Label Drug Use?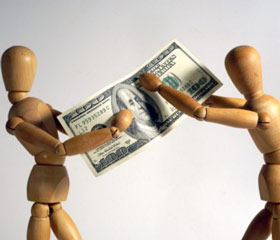 The short answer to this question is: it depends. However, it may be worth your time to research the answer.
Start by calling your insurance and describing the off-label use. Your doctor's office may be able to help with this and provide documentation, especially for very expensive treatments like cancer. Many insurers require that the off-label drug use be listed in an approved resource (a drug compendium or guidelines), a collection of drug summaries developed after the off-label research is reviewed.
If your insurance will not pay for a drug or an off-label drug use, discuss other medication options with your doctor. Your doctor may also be able to submit additional documentation to the insurance company that supports the off-label use of the drug.
Learn More: Health Insurance 101 - Become An Expert to Save Healthcare Dollars
Other Examples: Off-Label Drug Use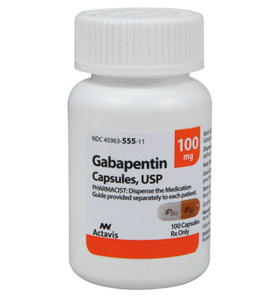 Here's a small sampling of off-label drug use:
Over time, off-label drug uses may eventually get approved by the FDA if there is enough research data provided to show safety and effectiveness.
Pharma and Off-Label Prescribing
While it is perfectly legal for a doctor to prescribe a drug off-label, drug manufacturers may not promote such uses, either through company representative visits to doctors or by advertising. There is obvious conflict-of-interest here, and, until studies are done by the drug maker and approved by the FDA, the use remains "off-label."
However, this is a controversial area, with recent court cases contesting that the FDA rules that halt promotion of off-label use by industry violates 1st Amendment rights to free speech. However, as noted by Good and colleagues of the Pittsburgh VA Hospital, "The FDA and courts must carefully consider these findings as they contemplate guidance that would relax regulations to permit promotion of drugs beyond their labeled indications."
Finally, inappropriate action is not without consequences. Off-label promotion of medications by industry representatives have led to court cases requiring payments of millions in fines by industry.
Questions: Ask to Stay Informed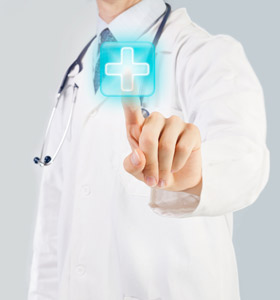 In today's complicated healthcare environment, it's important to be proactive in your healthcare decisions and drug treatments.
Patients should discuss with their doctor if a drug is FDA-approved for the prescribed use, and if quality clinical studies back up the off-label use.
Examples of questions that might be useful include:
Why is this drug helpful when used off-label for my particular condition?
What other options do I have, including approved uses of other drugs?
How long has this drug been used for this off-label condition, and how good is the data that supports the use? Can you provide studies?
What [side effects](https://www.drugs.com/sfx/) or other risks might I expect?
Will you help intervene if my insurance rejects the claim for an off-label drug use?
Next Steps: Off-Label Drug Use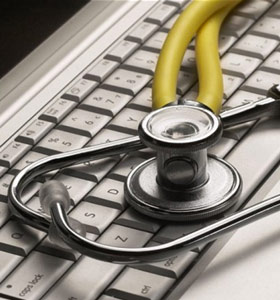 Monitoring of off-label drug use in the healthcare setting is important to document effectiveness and outcomes. Electronic medical records should include capture of off-label prescribing data so as to monitor prescribing patterns and safety.
In addition, healthcare professionals should provide greater information for consumers on the benefits -- or risks -- of off-label drug use. The off-label use of a drug should be an informed decision made between patient and health care provider considering issues such as:
effectiveness
quality of scientific data
safety and side effects
cost
health insurance coverage.
Research on the use of drugs in children should be a priority. Children should be prioritized as a patient group to find more approved drug uses, so that off-label drug use can be minimized. In addition, published research on combined uses of cancer treatments should be made available to patients in an understandable format.
Finished: Off-Label or Off-Limits: Should You Use a Drug for An Unapproved Use?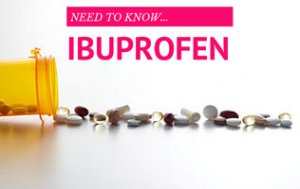 NEXT UP
Ibuprofen (brand name Advil or Motrin) belongs to a group of drugs known as NSAIDs. It is cheap, effective, and readily bought from supermarkets and drug stores. But is it…
DON'T MISS
Osteoporosis is a condition where bones become weak and brittle and can easily break. Although more often diagnosed in older women, osteoporosis can affect anyone but there are several lifestyle changes you can make to keep your bones in the best health possible.
Sources
Prescription Opioid Cough and Cold Medicines: Drug Safety Communication - FDA Requires Labeling Changes. Drugs.com. Jan 2018. Accessed March 15, 2018 at https://www.drugs.com/fda/opioid-cough-cold-medicines-safety-communication-fda-requires-labeling-changes-14105.html
Codeine and Tramadol Medicines: Drug Safety Communication - Restricting Use in Children, Recommending Against Use in Breastfeeding Women. Drugs.com. April 2017. Accessed March 15, 2018 at https://www.drugs.com/fda/codeine-tramadol-medicines-safety-communication-restricting-children-recommending-against-13991.html
Saiyed, M, Ong, P. and Chew, L. Off-label drug use in oncology: a systematic review of literature. J Clin Pharm Ther. 2017;42: 251–258. doi:10.1111/jcpt.12507 Accessed March 15, 2018 at http://onlinelibrary.wiley.com/doi/10.1111/jcpt.12507/full
Off-Label Use of Drugs in Children. American Academy of Pediatrics Policy Statement. Committee on Drugs. Pediatrics. 2014;133:3. Accessed March 15, 2018 at http://pediatrics.aappublications.org/content/133/3/563
Eguale T, Buckeridge DL, Verma A, et al. Association of Off-label Drug Use and Adverse Drug Events in an Adult Population. JAMA Intern Med. 2016;176:55-63. doi: 10.1001/jamainternmed.2015.6058. Accessed March 15, 2018 at http://www.ncbi.nlm.nih.gov/pubmed/26523731
Rumore, M. Medication repurposing in pediatric patients: Teaching old drugs new tricks. The Journal of Pediatric Pharmacology and Therapeutics. 2016;21:36-53. Accessed March 15, 2018 at http://www.ncbi.nlm.nih.gov/pmc/articles/PMC4778695/
Good CB, Gellad WF. Off-label Drug Use and Adverse Drug Events: Turning up the Heat on Off-label Prescribing. JAMA Intern Med. 2016 Jan 1;176(1):63-4. doi: 10.1001/jamainternmed.2015.6068. Accessed March 15, 2018.
More Drug Trials Needed for Conditions Affecting Kids: Review. Drugs.com. Accessed March 15, 2018 at https://www.drugs.com/news/more-trials-needed-conditions-affecting-kids-review-39460.html
Wittich C, Burkle C, and Lanierb W. Ten Common Questions (and Their Answers) About Off-label Drug Use. Mayo Clin Proc. 2012 Oct; 87(10): 982–990. Accessed March 15, 2018 at http://www.ncbi.nlm.nih.gov/pmc/articles/PMC3538391/
Palmaro A, Bissuel R, Renaud N, et al. Off-label prescribing in pediatric outpatients. Pediatrics. 2015 Jan;135(1):49-58. doi: 10.1542/peds.2014-0764. Accessed March 15, 2018 at http://www.ncbi.nlm.nih.gov/pubmed/25511119
Otsuka to Pay More Than $4 Million to Resolve Off-Label Marketing Allegations Involving Abilify. Drugs.com. Accessed March 15, 2018. https://www.drugs.com/news/otsuka-pay-more-than-4-million-resolve-off-label-marketing-allegations-involving-abilify-7998.html
Further information
Always consult your healthcare provider to ensure the information displayed on this page applies to your personal circumstances.