Cialis:
7 Important Things You Need to Know
Medically reviewed on Aug 29, 2017 by C. Fookes, BPharm.
1. Cilais: Third In The Line Of Erectile Dysfunction Treatments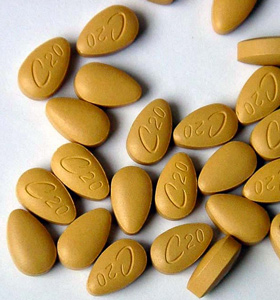 In 2003, Cialis (tadalafil) became the third phosphodiesterase-5 (PDE5) inhibitor to come onto the market, after Viagra and Levitra.
PDE5 inhibitors improve symptoms of erectile dysfunction by preventing the breakdown of a substance called cyclic GMP (cGMP). cGMP acts as a vasodilator, which means it relaxes smooth muscle and widens blood vessels allowing more blood flow into tissue. This also increases blood flow into the corpus cavernosum - the sponge-like chambers of erectile tissue inside the penis that fill with blood during an erection.
Like all PDE5 inhibitors, Cialis will not produce an erection in the absence of sexual stimulation. This is because the initial release of cGMP depends on nitric oxide release from penile nerves and endothelial cells. And this only happens with sexual stimulation.
This allows men to still retain full control over their bodies.
2. Cialis: Not Always Suitable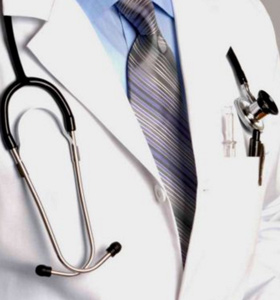 Cialis, like all other PDE5 inhibitors, affects other parts of the body, not just the penis; which is why it is important to talk to a doctor BEFORE you take Cialis.
An erection is a complex process that depends on the well coordinated interaction of your brain, nerves, hormones and blood vessels to be successful. Erectile dysfunction (ED) can be an early warning sign for serious conditions such as diabetes or heart disease. It may also be a sign of stress or anxiety, a side effect of certain pills, or an early symptom of a neurological disorder such as Multiple Sclerosis or Parkinson's Disease. Smoking, being overweight and excessive alcohol intake can all negatively impact on sexual function as well. Which is why an initial assessment by a doctor is so important. Your doctor will conduct a physical exam and possibly run a few tests to attempt to find a cause for your ED. For most men, the cause is usually found to be a combination of medical and psychological issues.
There are other effective treatment options for ED if your doctor subsequently advises you not to take Cialis or any other PDE5 inhibitor. Ask your doctor about alternative ED treatments or visit a men's health clinic for more specialized advice.
3. Cialis Side Effects: Mild And Usually Well Tolerated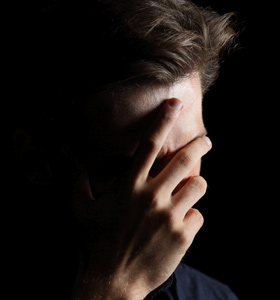 Because PDE5 inhibitors affect blood vessels and smooth muscle located in many other areas of the body, they are not without their side effects. Headache, flushing, and a stuffy or runny nose is common, reflecting the effects of the drug on the blood vessels of the head and neck.
Other side effects include indigestion, back pain, and muscle aches. Back pain and muscle aches are more likely 12-24 hours after taking Cialis but these usually dissipate within a couple of days. Most other side effects disappear within a few hours; however, rarely a prolonged and painful erection lasting longer than four hours may occur. If this happens to you, or you have any other side effects of concern, seek urgent medical help.
4. Mixing Nitrates And Cialis Can Be Dangerous
Cialis should not be taken with nitrates; examples include nitroglycerin (Nitrolingual), isosorbide dinitrate (Dilitrate-SR, Isochron) or isosorbide mononitrate (Imdur). Nitrates dilate (open up) blood vessels around the heart and are used in conditions such as angina and coronary artery disease. Combining Cialis, or any other pill for erectile dysfunction, with a nitrate could cause a massive and potentially fatal drop in blood pressure. Recreational drugs such as amyl or butyl nitrate may also have this effect when mixed with Cialis.
Men with other kinds of heart problems, liver or kidney problems, eye diseases, stomach ulcers, a deformed penis, or blood disorders may also not be candidates for Cialis. Anybody who experiences an allergic-type reaction after taking Cialis (such as facial swelling, a rash or difficulty breathing), or who develops symptoms such as chest pain, dizziness, or nausea during sex should seek urgent medical advice.
5. Cialis Vs Viagra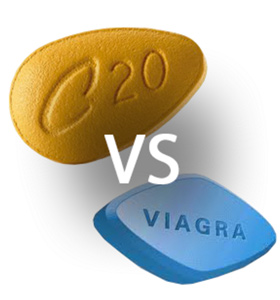 Cialis has some distinct advantages over sildenafil (Viagra), and also the other PDE5 inhibitors currently on the U.S. market: vardenafil (Levitra, Staxyn), and avanafil (Stendra).
Unlike the other three PDE-5 inhibitors, Cialis can be taken once-a-day, every day as a low dose (usually 2.5-5 mg/day depending on response and tolerability). This allows for increased spontaneity with regards to sexual activity, and also makes Cialis effective as a treatment for benign prostatic hypertrophy (BPH). However, it may take up to a week of regular dosing to improve ED symptoms, and two-to-four weeks to improve symptoms of BPH.
The other main difference with Cialis is the time that a single dose lasts for - up to 36 hours in some cases - which is why it is often nicknamed the "Weekend Pill". Effects of Viagra last around four hours, Levitra around five, and Stendra around six hours. This has become a major selling point for the marketers of Cialis, as they point out the advantages for spontaneity compared to the other ED pills that need to be taken just prior to sexual activity.
6. Tadalafil By Another Name - Adcirca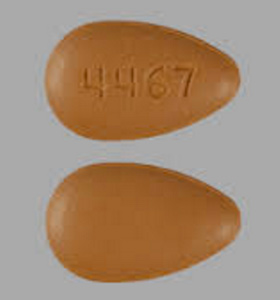 Cialis is only licensed to treat erectile dysfunction and benign prostatic hypertrophy (BPH); however another brand of tadalafil called Adcirca is used in the treatment of pulmonary arterial hypertension (PAH).
PAH is a condition characterized by high blood pressure that occurs as a resulting of a significant narrowing of the arteries that supply the lungs. This forces the heart to work harder to pump blood through these narrowed arteries which eventually makes the heart muscle weak, leading to heart failure.
Do not take Cialis if you are also taking Adcirca.
7. Don't Buy The Wolf In Generic Cialis Clothing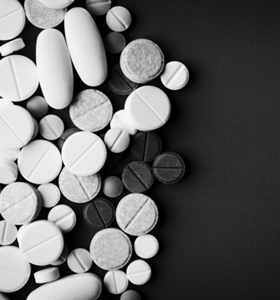 Be wary of fraudulent online pharmacies that advertise generic Cialis tablets. There is currently no such thing as an FDA-approved generic Cialis tablet. Anything advertised as "generic Cialis" is either an unapproved, unauthorized bootleg version or an outright counterfeit. You have no way of telling what is actually inside the pill and at what dosage. There is also no come-back for you if something goes wrong.
If you choose to shop online, choose a reputable online site with a long history of trading who only sell FDA-approved medications, which in this case means brand-name Cialis.
Sources estimate a generic for Cialis could become available in 2018.
Finished: Cialis: 7 Important Things You Need to Know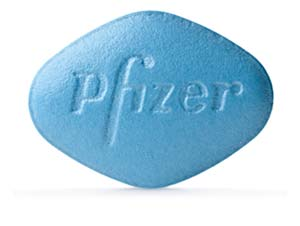 NEXT UP
You know the commercials. Attractive older couples, on the beach or in the woods, who just happen to have two antique bathtubs for soaking. It seems plausible. But in all…
DON'T MISS
To experience gout is to experience one of the most painful conditions known to man. Unfortunately this disease is relatively common among men over 40. Find out what causes it, treatments and what you can do to prevent it.
Sources
Cialis (tadalafil) Lilly. http://www.cialis.com/cialis-for-ed-and-bph.aspx
Pulmonary Arterial Hypertension. Web MD. http://www.webmd.com/lung/pulmonary-arterial-hypertension#1
Erectile Dysfunction. Mayo Clinic. http://www.mayoclinic.org/diseases-conditions/erectile-dysfunction/basics/definition/con-20034244
Cialis (tadalafil) [Package Insert] Revised 05/2017. Eli Lilly and Company https://www.drugs.com/pro/cialis.html
Cialis (tadalafil). Cialis.com. http://www.cialis.com/