MitoMYcin (Ophthalmic)
Pronunciation
(mye toe MYE sin)
Index Terms
Dosage Forms
Excipient information presented when available (limited, particularly for generics); consult specific product labeling.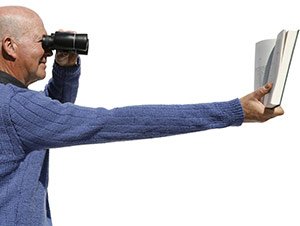 Kit, Ophthalmic:
Mitosol: 0.2 mg
Brand Names: U.S.
Pharmacologic Category
Antineoplastic Agent, Antibiotic
Ophthalmic Agent, Miscellaneous
Pharmacology
Acts like an alkylating agent and produces DNA cross-linking (primarily with guanine and cytosine pairs); cell-cycle nonspecific; inhibits DNA and RNA synthesis; degrades preformed DNA, causes nuclear lysis and formation of giant cells. While not phase-specific per se, mitomycin has its maximum effect against cells in late G and early S phases.
During use in trabeculectomy (filtration surgery) for glaucoma, mitomycin topical application is believed to alter conjunctival vascular endothelium and inhibit fibroblast proliferation.
Absorption
Systemic absorption following ocular administration is unknown; however, systemic concentrations are expected to be of multiple orders of magnitude lower than concentrations produced following parenteral administration.
Metabolism
Cleared from ophthalmic tissue following topical administration and irrigation; systemic metabolism primarily occurs in the liver
Use: Labeled Indications
Adjunct to ab externo glaucoma surgery
Contraindications
Hypersensitivity to mitomycin or any component of the formulation; pregnancy
Dosing: Adult
Glaucoma surgery, adjunctive therapy: Topical ophthalmic: 0.2 mg solution is aseptically applied via saturated sponges to surgical site of glaucoma filtration surgery for 2 minutes
Dosing: Geriatric
Refer to adult dosing.
Reconstitution
Hazardous agent; use appropriate precautions for handling and disposal (NIOSH 2014 [group 1]). Kit should only be opened and reconstituted by sterile surgical scrub technician. To reconstitute, add 1 mL of SWFI; shake/swirl to dissolve (detailed instructions are available in the kit). If powder does not dissolve immediately, allow to stand at room temperature until it dissolves completely into solution.
Administration
The inner tray and the contents of the kit are sterile and should only be handled, opened and assembled by a sterile surgical scrub technician. Use within 1 hour of reconstitution. Technician should fully saturate sponges provided in the kit with the entire reconstituted solution (0.2 mg). Allow saturated sponges to remain undisturbed in kit for 60 seconds. Saturated sponges should be applied aseptically with the use of surgical forceps in a single layer to a treatment area ~10 mm x 6 mm (± 2 mm); sponges should be removed from the treatment area after 2 minutes. Following removal of sponges from eye, the surgical site should be copiously irrigated. Saturated sponges should be returned to the provided tray for ultimate disposal into chemotherapy waste bag. Consult product labeling for additional details. Solution is not intended for intraocular administration.
Hazardous agent; use appropriate precautions for handling and disposal (NIOSH 2014 [group 1]).
Storage
Store at 20°C to 25°C (68°F to 77°F). Protect from light.
Reconstituted solution is stable for 1 hour at room temperature. Use appropriate precautions for handling and disposal.
Drug Interactions
There are no known significant interactions.
Adverse Reactions
Frequency not defined: Ocular: Astigmatism induced, bleb (encapsulated/cystic/thin-walled), bleb leak (chronic), bleb ulceration, bleb-related infection, blebitis, capsule opacification, capsular constriction, capsulotomy rupture, cataract development, cataract progression, choroidal detachment, choroidal effusion, ciliary block, conjunctival necrosis, corneal endothelial damage, corneal vascularization, cystic conjunctival degeneration, Descemet's detachment, disk hemorrhage, disk swelling, endophthalmitis, epithelial defect, fibrin reaction, glaucoma (malignant), hemiretinal vein occlusion, hyphema, hypotony, hypotony maculopathy, implants dislocated, intraocular lens capture, iritis, lacrimal drainage system obstruction, loss of vision (severe), macular edema, retinal detachment (serious and rhegatogenous), retinal hemorrhage, retinal pigment epithelial tear, retinal vein occlusion, sclera thinning/ulceration, subconjunctival hemorrhage, superficial punctuate keratitis, suprachoroidal effusion (including hypoechogenic), suprachoroidal hemorrhage, supraciliochoroidal fluid present, synechiae (anterior and posterior), upper eyelid retraction, visual acuity decreased, vitreal hemorrhage/clot, wound dehiscence (associated with blebitis and scleritis)
Warnings/Precautions
Concerns related to adverse effects:
• Cataract formation: Increased incidence of lenticular change and cataract formation has been correlated with use in phakic patients.
• Corneal/scleral damage: Inadvertent corneal and/or scleral damage, including thinning or perforation, may occur with use of mitomycin solution in concentrations >0.2 mg/mL or for time periods >2 minutes. In addition, direct contact of the solution with the corneal endothelium will cause cell death.
• Hypotony: Increased incidence of postoperative hypotony has been observed with use.
Special handling:
• Hazardous agent: Use appropriate precautions for handling and disposal (NIOSH 2014 [group 1]).
Other warnings/precautions:
• Inappropriate administration: Solution should not be administered intraocularly; intraocular administration may result in cell death, potentially causing corneal and retinal infarction, and ciliary body atrophy. Therapy is only intended for topical application to the surgical site of glaucoma filtration surgery.
Pregnancy Risk Factor
X
Pregnancy Considerations
Teratogenic effects have been observed in animal reproduction studies following parenteral administration. Reproduction studies using topical mitomycin have not been conducted. Use is contraindicated in pregnant women or women who may become pregnant during therapy.
Patient Education
• Discuss specific use of drug and side effects with patient as it relates to treatment. (HCAHPS: During this hospital stay, were you given any medicine that you had not taken before? Before giving you any new medicine, how often did hospital staff tell you what the medicine was for? How often did hospital staff describe possible side effects in a way you could understand?)
• Have patient report immediately to prescriber sudden vision changes, eye pain, or severe eye irritation (HCAHPS).
• Educate patient about signs of a significant reaction (eg, wheezing; chest tightness; fever; itching; bad cough; blue skin color; seizures; or swelling of face, lips, tongue, or throat). Note: This is not a comprehensive list of all side effects. Patient should consult prescriber for additional questions.
Intended Use and Disclaimer: Should not be printed and given to patients. This information is intended to serve as a concise initial reference for healthcare professionals to use when discussing medications with a patient. You must ultimately rely on your own discretion, experience and judgment in diagnosing, treating and advising patients.
More about mitomycin ophthalmic
Consumer resources
Professional resources
Related treatment guides