Pronunciation
(LAK tyoo lose)
Dosage Forms
Excipient information presented when available (limited, particularly for generics); consult specific product labeling.
Packet, Oral: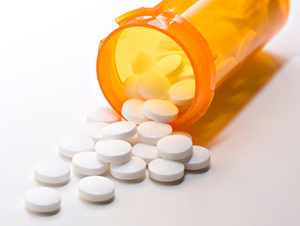 Kristalose: 10 g (30 ea); 20 g (30 ea)
Solution, Oral:
Constulose: 10 g/15 mL (237 mL, 946 mL) [unflavored flavor]
Enulose: 10 g/15 mL (473 mL) [unflavored flavor]
Generlac: 10 g/15 mL (473 mL, 1892 mL) [unflavored flavor]
Generic: 10 g/15 mL (15 mL, 30 mL, 236 mL, 237 mL, 473 mL, 500 mL, 946 mL, 1892 mL); 20 g/30 mL (30 mL)
Brand Names: U.S.
Constulose
Enulose
Generlac
Kristalose
Pharmacologic Category
Ammonium Detoxicant
Laxative, Osmotic
Pharmacology
The bacterial degradation of lactulose resulting in an acidic pH inhibits the diffusion of NH3 into the blood by causing the conversion of NH3 to NH4+; also enhances the diffusion of NH3 from the blood into the gut where conversion to NH4+ occurs; produces an osmotic effect in the colon with resultant distention promoting peristalsis; reduces blood ammonia concentration to reduce the degree of portal systemic encephalopathy
Absorption
Not appreciable
Metabolism
Via colonic flora to lactic acid and acetic acid; requires colonic flora for drug activation
Excretion
Primarily feces; urine (≤3%)
Onset of Action
Constipation: Up to 24 to 48 hours to produce a normal bowel movement
Encephalopathy: At least 24 to 48 hours
Use: Labeled Indications
Prevention and treatment of portal-systemic encephalopathy (including hepatic precoma and coma); treatment of constipation
Contraindications
Use in patients requiring a low galactose diet
Dosing: Adult
Constipation: Oral: 10 to 20 g (15 to 30 mL) daily; may increase to 40 g (60 mL) daily if necessary
Prevention of portal systemic encephalopathy (PSE): Oral: 20 to 30 g (30 to 45 mL) 3 to 4 times/day; adjust dose every 1 to 2 days to produce 2 to 3 soft stools/day
Treatment of acute PSE:
Oral: 20 to 30 g (30 to 45 mL) every 1 hour to induce rapid laxation; reduce to 20 to 30 g (30 to 45 mL) 3 to 4 times/day after laxation is achieved titrate to produce 2 to 3 soft stools/day
Rectal administration (retention enema): 200 g (300 mL) diluted with 700 mL of water or NS via rectal balloon catheter; retain for 30 to 60 minutes; may repeat every 4 to 6 hours; transition to oral treatment prior to discontinuing rectal administration
Treatment of overt hepatic encephalopathy (OHE) episodes: Route not specified: 16.7 g (25 mL) every 1 to 2 hours until at least 2 soft or loose bowel movements are produced daily; titrate to maintain 2 to 3 bowel movements daily (AASLD [Vilstrup 2014]).
Dosing: Geriatric
Refer to adult dosing.
Dosing: Pediatric
Prevention of portal systemic encephalopathy (PSE): Oral:
Infants: 1.7 to 6.7 g/day (2.5 to 10 mL/day) in divided doses; adjust dosage to produce 2 to 3 stools/day
Children: 26.7 to 60 g/day (40 to 90 mL/day) in divided doses; adjust dosage to produce 2 to 3 stools/day
Constipation (off-label use): Oral: 0.7 to 2 g/kg/day (1 to 3 mL/kg/day) in divided doses, maximum: 40 g/day (60 mL/day) (NASPGHAN, 2006)
Dosing: Renal Impairment
There are no dosage adjustments provided in the manufacturer's labeling.
Dosing: Hepatic Impairment
There are no dosage adjustments provided in the manufacturer's labeling.
Administration
Oral solution: May mix with fruit juice, water or milk.
Crystals for oral solution: Dissolve contents of packet in 120 mL water.
Rectal: Mix with water or normal saline; administer as retention enema using a rectal balloon catheter; retain for 30 to 60 minutes. Transition to oral lactulose when appropriate (able to take oral medication and no longer a risk for aspiration) prior to discontinuing rectal administration
Dietary Considerations
Contraindicated in patients on galactose-restricted diet.
Storage
Store at room temperature; do not freeze. Protect from light. Discard solution if cloudy or very dark. Prolonged exposure to cold temperatures will cause thickening which will return to normal upon warming to room temperature.
Drug Interactions
Glutamine: May diminish the therapeutic effect of Lactulose. Specifically, glutamine may diminish the ammonia-lowering effects of lactulose. Monitor therapy
Adverse Reactions
Frequency not defined.
Endocrine & metabolic: Dehydration, hypernatremia, hypokalemia
Gastrointestinal: Abdominal cramps, abdominal distention, abdominal distress, diarrhea (excessive dose), eructation, flatulence, nausea, vomiting
Warnings/Precautions
Concerns related to adverse effects:
• Electrolyte imbalance: Monitor periodically for electrolyte imbalance when lactulose is used >6 months or in patients predisposed to electrolyte abnormalities (eg, elderly). Hepatic disease may predispose patients to electrolyte imbalance. Infants receiving lactulose may develop hyponatremia and dehydration.
Disease-related concerns:
• Diabetes: Use with caution in patients with diabetes mellitus; solution contains galactose and lactose.
Concurrent drug therapy issues:
• Anti-infectives (oral): Patients receiving lactulose and an oral anti-infective agent should be monitored for possible inadequate response to lactulose.
Other warnings/precautions:
• Electrocautery procedures: During proctoscopy or colonoscopy procedures involving electrocautery, a theoretical risk of reaction between H2 gas accumulation and electrical spark may exist; thorough bowel cleansing with a nonfermentable solution is recommended.
Monitoring Parameters
Blood pressure, standing/supine; serum electrolytes, serum ammonia; bowel movement patterns, fluid status
Pregnancy Risk Factor
B
Pregnancy Considerations
Adverse events have not been observed in animal reproduction studies. Lactulose is poorly absorbed following oral administration. Use of dietary fiber or bulk-forming laxatives along with increased fluid intake is generally considered first line therapy for treating constipation in pregnant women. Short-term use of lactulose is also considered to be safe/low risk when therapy is needed; however, side effects may limit its use (Cullen, 2007; Mahadevan, 2006; Prather, 2004; Wald, 2003).
Patient Education
• Discuss specific use of drug and side effects with patient as it relates to treatment. (HCAHPS: During this hospital stay, were you given any medicine that you had not taken before? Before giving you any new medicine, how often did hospital staff tell you what the medicine was for? How often did hospital staff describe possible side effects in a way you could understand?)
• Patient may experience burping, abdominal cramps, flatulence, vomiting, or nausea. Have patient report immediately to prescriber signs of high blood sugar (confusion, feeling sleepy, more thirst, hunger, passing urine more often, flushing, fast breathing, or breath that smells like fruit), diarrhea, severe dizziness, passing out, or severe abdominal pain (HCAHPS).
• Educate patient about signs of a significant reaction (eg, wheezing; chest tightness; fever; itching; bad cough; blue skin color; seizures; or swelling of face, lips, tongue, or throat). Note: This is not a comprehensive list of all side effects. Patient should consult prescriber for additional questions.
Intended Use and Disclaimer: Should not be printed and given to patients. This information is intended to serve as a concise initial reference for healthcare professionals to use when discussing medications with a patient. You must ultimately rely on your own discretion, experience and judgment in diagnosing, treating and advising patients.
More about lactulose
Consumer resources
Professional resources
Related treatment guides