Lactase
Pronunciation
(LAK tase)
Dosage Forms
Excipient information presented when available (limited, particularly for generics); consult specific product labeling. [DSC] = Discontinued product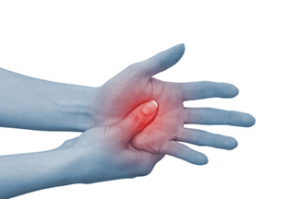 Capsule, Oral:
Lactrase: 250 mg [DSC]
Tablet, Oral:
Lac-Dose: 3000 units
Lactaid: 3000 units
Lactaid Fast Act: 9000 units
Lactaid Ultra: 9000 units [DSC]
Lactase Enzyme: 3000 units
Lactase Fast Acting: 9000 units
Surelac: 3000 units
Tablet Chewable, Oral:
Lactaid: 4500 units [DSC]
Lactaid Fast Act: 9000 units [vanilla flavor]
Brand Names: U.S.
Lac-Dose [OTC]
Lactaid Fast Act [OTC]
Lactaid Ultra [OTC] [DSC]
Lactaid [OTC]
Lactase Enzyme [OTC]
Lactase Fast Acting [OTC]
Lactrase [OTC] [DSC]
Surelac [OTC]
Pharmacologic Category
Use: Labeled Indications
Help digest lactose in milk for patients with lactose intolerance
Dosing: Adult
Lactose intolerance: Oral:
Capsule: 1-2 capsules taken with milk or meal; pretreat milk with 1-2 capsules/quart of milk
Liquid: 5-15 drops/quart of milk
Tablet: 1-3 tablets with meals
Dosing: Geriatric
Refer to adult dosing.
Dietary Considerations
May be taken with meals. Some products may contain sodium.
Drug Interactions
There are no known significant interactions.
Patient Education
• Discuss specific use of drug and side effects with patient as it relates to treatment. (HCAHPS: During this hospital stay, were you given any medicine that you had not taken before? Before giving you any new medicine, how often did hospital staff tell you what the medicine was for? How often did hospital staff describe possible side effects in a way you could understand?)
• Educate patient about signs of a significant reaction (eg, wheezing; chest tightness; fever; itching; bad cough; blue skin color; seizures; or swelling of face, lips, tongue, or throat). Note: This is not a comprehensive list of all side effects. Patient should consult prescriber for additional questions.
Intended Use and Disclaimer: Should not be printed and given to patients. This information is intended to serve as a concise initial reference for healthcare professionals to use when discussing medications with a patient. You must ultimately rely on your own discretion, experience and judgment in diagnosing, treating and advising patients.
More about lactase
Consumer resources
Related treatment guides